The surefire way to every mom's heart? Kicking Mother's Day [1] off with a brunch that's made just for her (with absolutely no effort required on her part!). One of our favorite people to turn to for mealtime inspiration, Amanda Haas of One Family One Meal [2] (and author of Real Family Food: Simple & Easy Recipes Your Whole Family Will Love [3]), shared five easy and delicious brunch recipes that kids can make for Mom (with a little help from Dad). Quiche lorraine with a "Pretty in Pink" smoothie to kick off Mother's Day? We could get used to this!
Build-Your-Own-Bagel Bar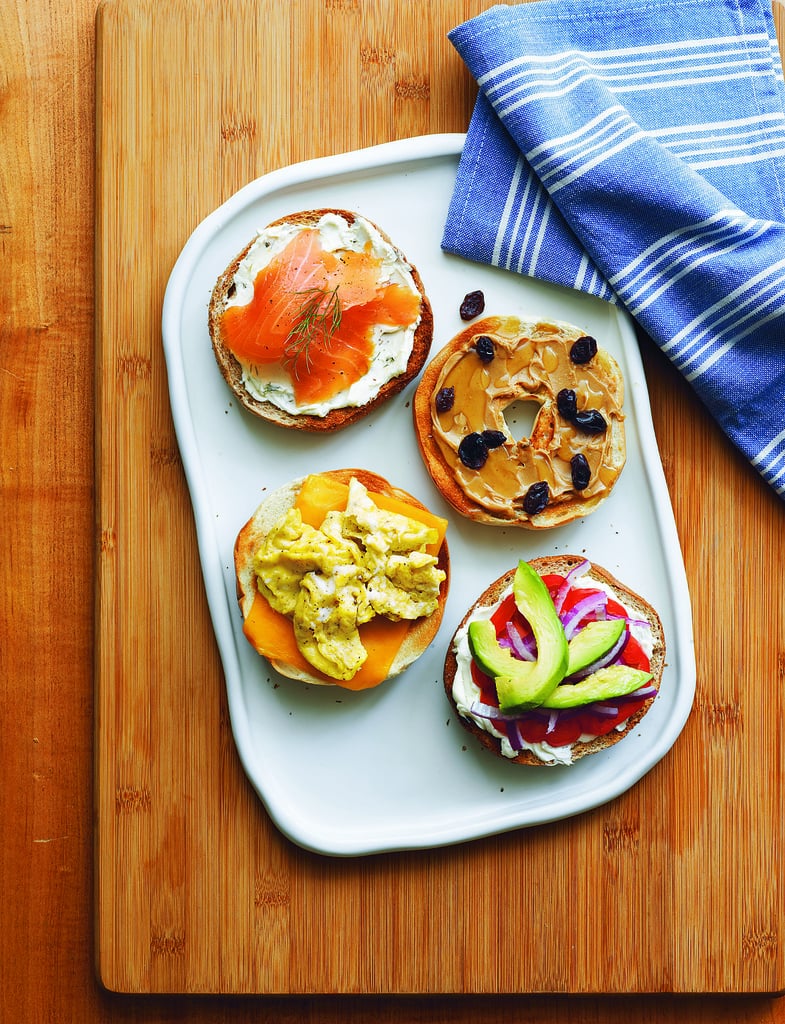 "Kids love having some control over what they're eating," Amanda says. "You just need to make sure you give them smart ingredients to choose from. Any of these bagel bar [4] ideas are great choices!"
Source: Lindsey Foutch
Quiche Lorraine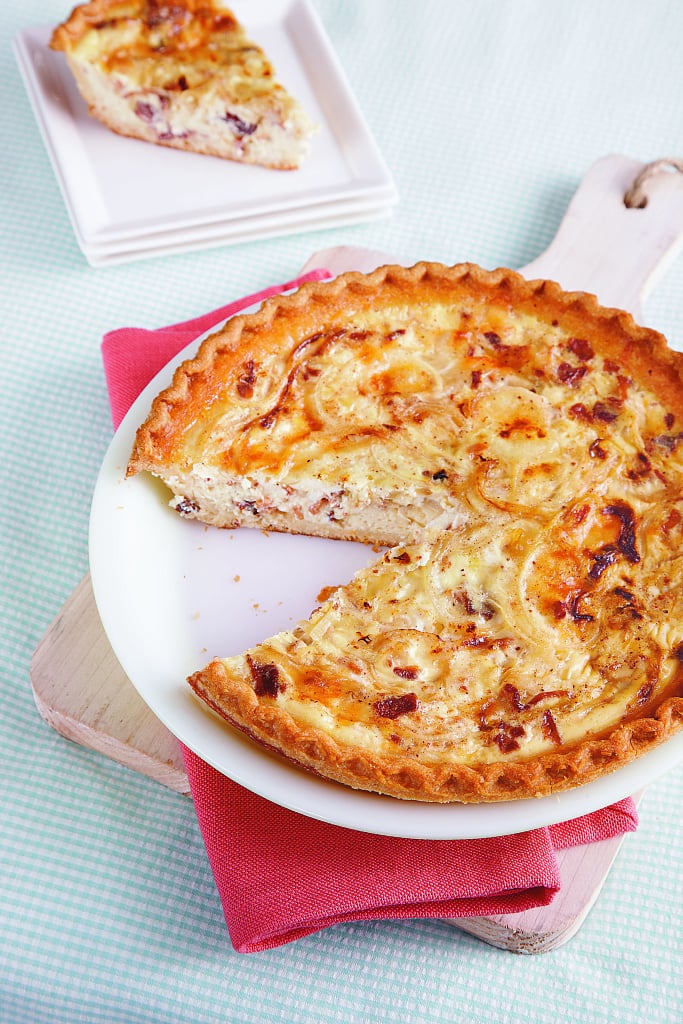 "When I was 9, my mom took us to France on an exchange program," Amanda told us. "I fell in love with the food. I lived on quiche lorraine [5], chocolate croissants, and chocolate mousse. A year ago, I got a wild idea and tried to re-create the quiche. I got it right on the first try. It was fluffy, salty, and cheesy, and it took me right back to that first trip to France. I even used a gluten-free pie shell with outstanding results. Serve this for breakfast or for brunch with a mixed greens salad."
Source: Lindsey Foutch
Pretty in Pink Smoothies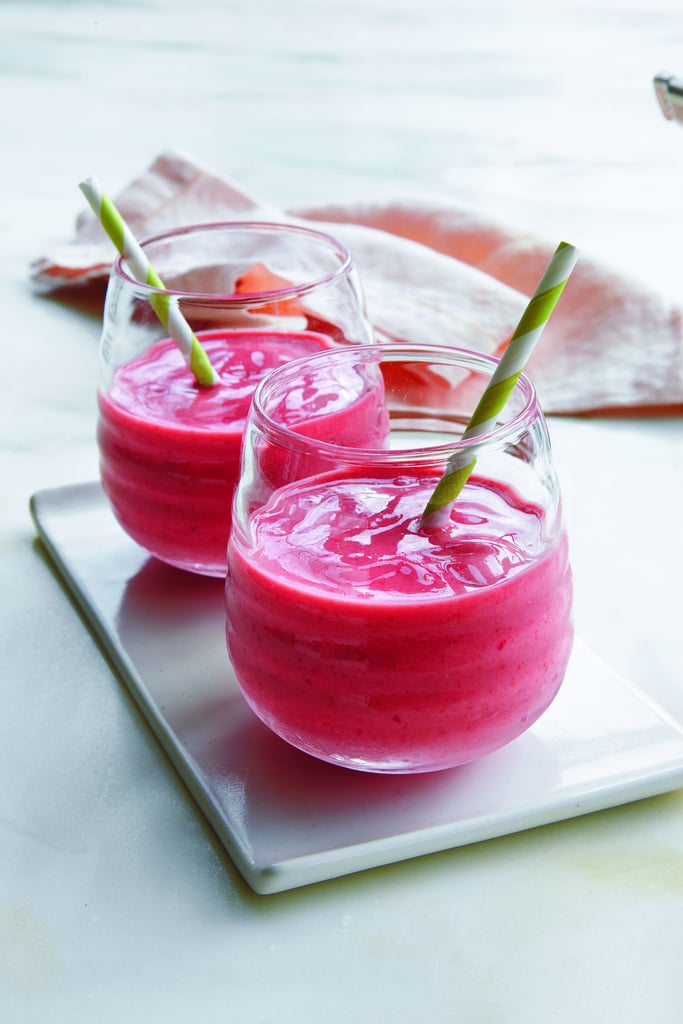 "I love any food that allows kids to add their own personality, and smoothies [6] are the perfect base for letting them get creative," Amanda says. "This is my son Charlie's favorite (I think it's because it's pink!). The yogurt gives it a dose of calcium. Be sure to use frozen fruit — it eliminates the need for ice."
Source: Lindsey Foutch
Savory Breakfast Cupcakes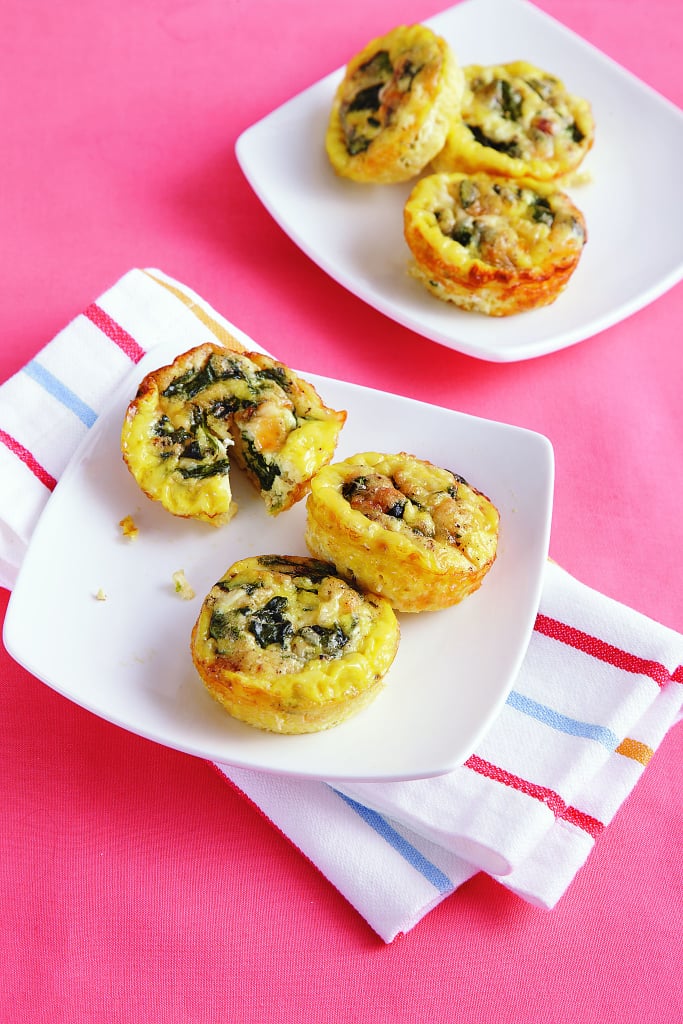 "These cute little crustless quiches [7] are perfect for families on the go. Whip up a batch (or two) on Sunday evening, and you have an easy go-to breakfast for busy weekday mornings," Amanda says. "They're also quite versatile — this version features spinach and mozzarella, but cooked broccoli and cheddar or crispy bacon can easily be substituted or added. They freeze well, too."
Source: Lindsey Foutch
Spinach, Onion, and Swiss Frittata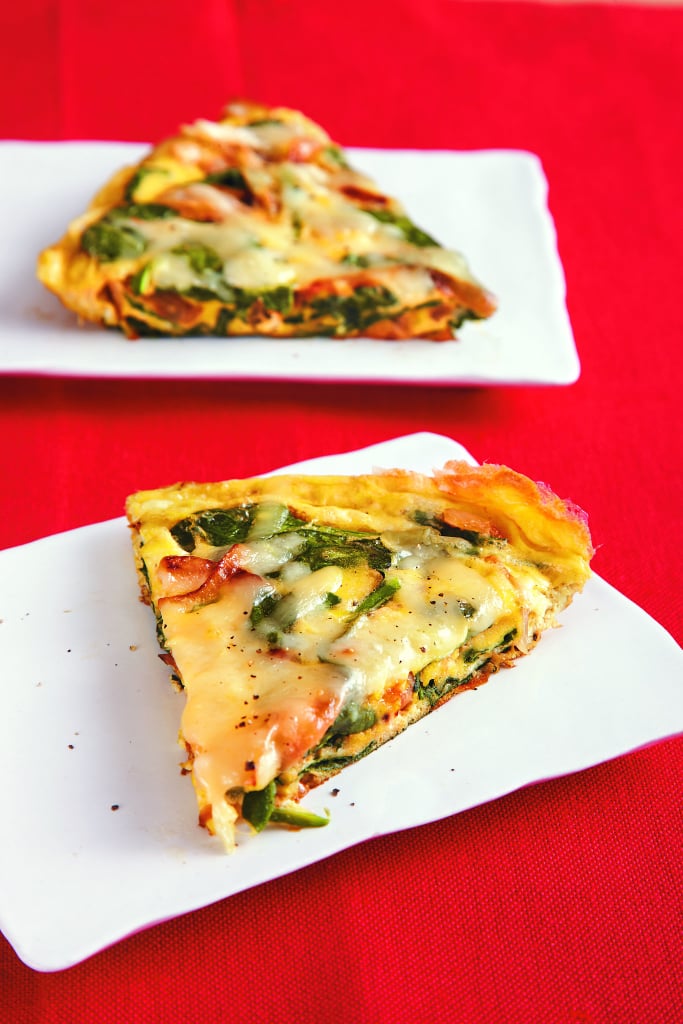 "I used to make breakfast burritos or poached eggs almost every morning — until I went to New York several times last year for work," Amanda told us. "Every time I go, I stay at the W Hotel at Union Square, where my friend Todd [Oliver]'s restaurant, Olives, is in the lobby. I'm such a creature of habit — I quickly got hooked on the asparagus and ham frittata. I skip the ham and substitute spinach for the asparagus when I'm at home, but you can get creative with your combos. This simple frittata recipe [8] easily feeds all four of us."
Source: Lindsey Foutch