It's hard to relate to the leading lady of a romantic comedy as she gets kissed for the first time when you're preggers and all you can think about are babies!
From unexpected pregnancies and inappropriate surrogates, to backup plans and pregnant teens, there are plenty of funny movies a mama-to-be [1] can rent while there's a bun in her oven — and they all have one thing in common, an expectant leading lady. Click through and check out these 10 funny movies to watch while expecting.
Knocked Up (2007)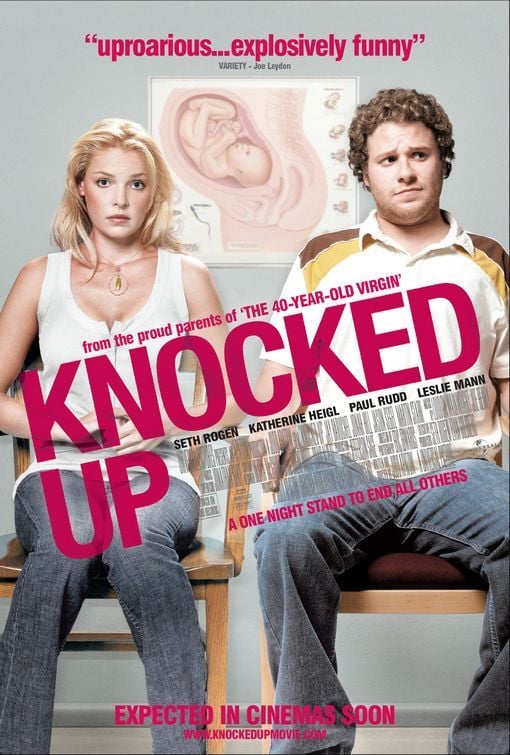 Fun-loving stoner Ben Stone was on cloud nine after a one-night stand with a super hottie, played by Katherine Heigl [2] — until she calls him a few weeks later to let him know she's pregnant! Knocked Up [3] ($9) is "explosively funny" and follows this new and unlikely couple as they adjust to their new lives while waiting for the arrival of their baby. A word of warning, there's an incredibly graphic birthing scene at the end that will make you — and your partner — cringe. Don't say we didn't tell you so!
Father of the Bride II (1995)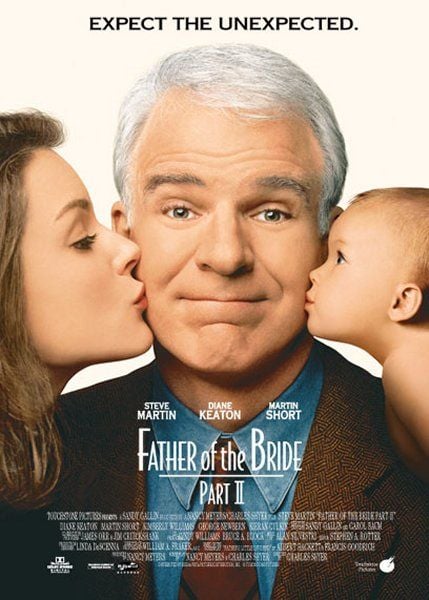 The sequel to the heartwarming and hilarious Father of the Bride — where George Banks, played by Steve Martin [4], basically has a nervous breakdown as his only daughter plans her wedding [5] — Father of the Bride II [6] ($12) is the story of how Banks adjusts to his role as soon-to-be grandpa, while also finding out that his wife is expecting again as well!
Waitress (2007)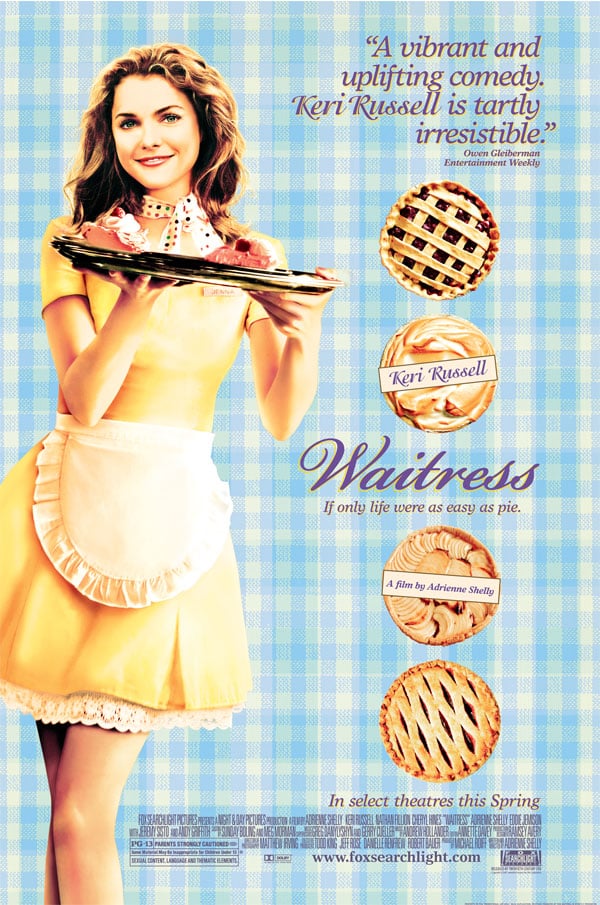 Jenna — played by Keri Russell [7] — is a pregnant, unhappily married waitress hoping to win a pie-baking contest so, with the prize money, she'll have enough cash to leave her husband. As a last attempt at happiness, she falls in love with her new obstetrician, played by hunk Nathan Fillion, who also happens to be married. Check out Waitress [8] ($12) to find out what happens and how this mama-to-be finally finds happiness.
She's Having a Baby (1988)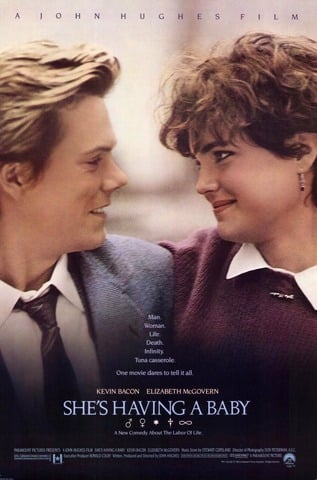 From John Hughes, the writer and director of Sixteen Candles and Ferris Bueller's Day Off, comes the story of two young newlyweds, played by Kevin Bacon and Elizabeth McGovern, struggling through the tribulations of a new marriage — and expecting their first child. She's Having a Baby [9] ($8) even features a young Alec Baldwin — before he became a household name.
Juno (2007)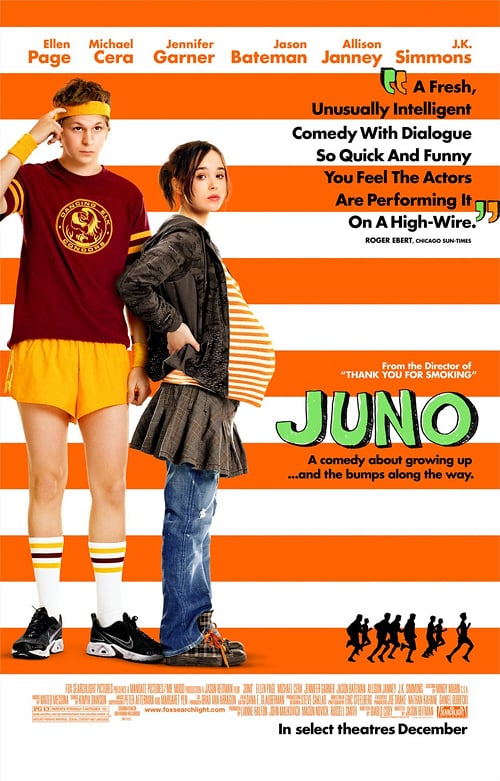 It started with a chair! Juno [10] ($9) took the entire world by storm when it hit theaters in December of 2007, starring Ellen Page [11] as a pregnant 16-year-old who decides to give her baby up for adoption — to a couple she finds in a PennySaver! You'll laugh, you'll cry — you'll watch it over and over again. Not only was this comedy a hit at the box office, it was also widely praised by critics — it was nominated for four Oscars and won for best original screenplay!
Look Who's Talking (1989)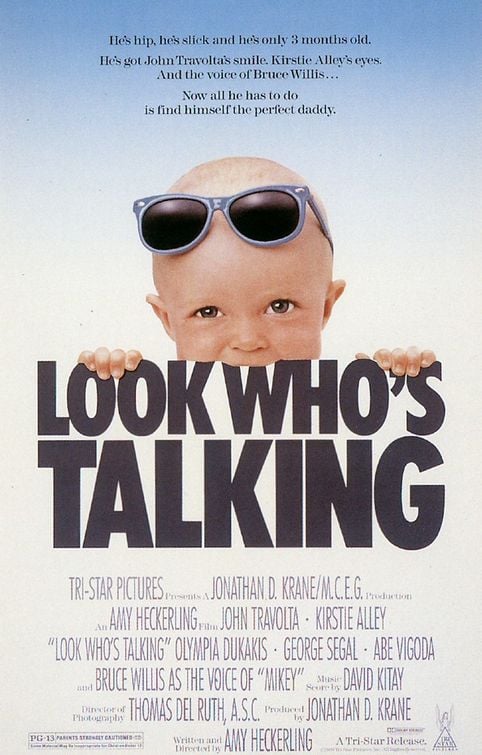 Blast from the past! Mollie, played by Kirstie Alley, is a single accountant left to have a baby on her own after her married boyfriend leaves her for another woman. Look Who's Talking [12] ($10) follows her as she sets out to find a good father figure for her son Mikey, with voice-over by Bruce Willis [13], and falls in love with an unlikely suitor, taxi driver and wannabe pilot James, played by John Travolta [14].
Baby Mama (2008)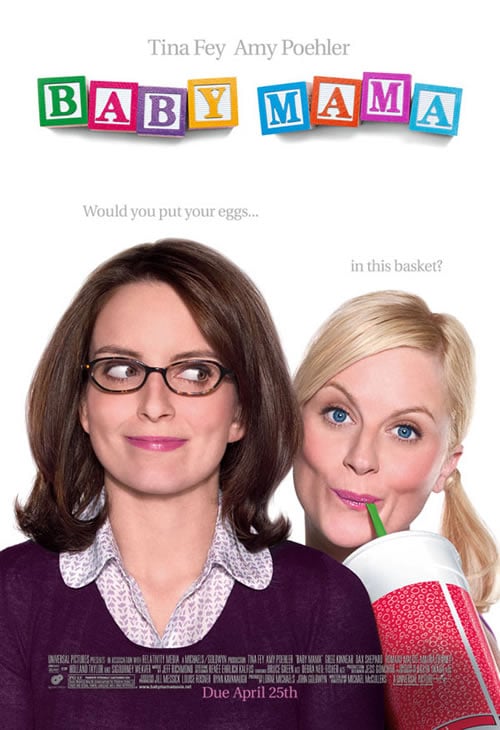 If you love the antics of SNL alums Tina Fey [15] and Amy Poehler [16], check out Baby Mama [17] ($6). Tina plays a successful, single businesswoman who dreams of having a baby but discovers she's infertile. She decides to hire a working class woman, played by Amy Poehler, to be her unlikely surrogate — and it's hilarity all the way!
For Keeps (1990)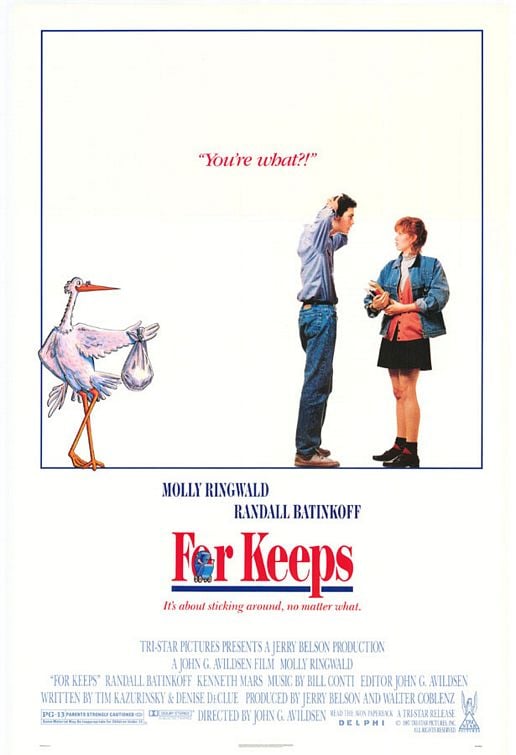 Watch the queen of '80s movies Molly Ringwald as Darcy, editor of her high school paper who unexpectedly gets pregnant by long-term boyfriend Stan just a few months before heading off to college in For Keeps [18] ($9). Their parents don't approve but the young couple is determined to work it out — but can they?
Nine Months (1995)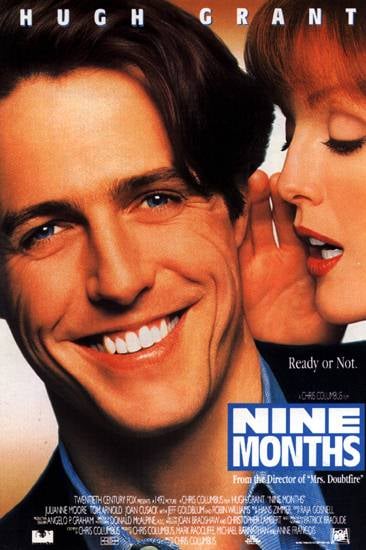 Hugh Grant [19] plays Samuel, a commitment-phobe "living the life" — until he finds out his girlfriend, played by Julianne Moore, is pregnant in Nine Months [20] ($5). Samuel realizes he must deal with issues that come with being an expectant father and change his lifestyle before he loses everything.
The Back-Up Plan (2010)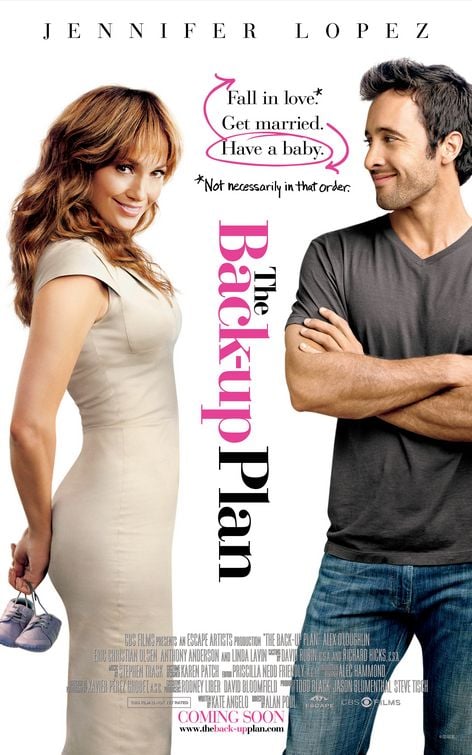 The Back-Up Plan [21] ($10), starring Jennifer Lopez, is a romantic comedy about a woman who conceives twins through artificial insemination — only to meet the man of her dreams on the very same day!