We've been getting excited about Mr. Peabody & Sherman since back in October, when we had the pleasure of meeting Ty Burrell, the voice of the film's "alpha male." After previewing the movie a couple of weeks ago, I have to say, I've been telling everyone who'll listen just how great it is. Entertaining for kids, fun for parents, and with plenty of historical adventures packed in, it should be on your must-see list.
The animated feature film kicks off with an introduction to Mr. Peabody and Sherman's one-of-a kind family. The multifaceted Mr. Peabody (a dog) rescues and adopts Sherman as an infant, after he's been abandoned on a street corner. Luckily for Sherman, Mr. Peabody isn't just an ordinary dog — his expansive résumé of accomplishments includes inventing Zumba, befriending Gandhi, and, of particular relevance, inventing the WABAC, a time machine.
When a dinner that's meant to smooth over a riff between Sherman and a classmate takes an unexpected turn, the boy and his friend (and, spoiler alert, object of his affection), Penny, embark upon a journey throughout time. You'll learn, you'll laugh, and you'll develop a true connection with the lovable animated characters in Dreamworks's latest venture.
Here, six reasons that you and your family should get excited about hitting the theater on this weekend for the best animated flick that's hit the big screen in a while!
Source: Dreamworks [1]
Your Kids Will Definitely Learn Something . . .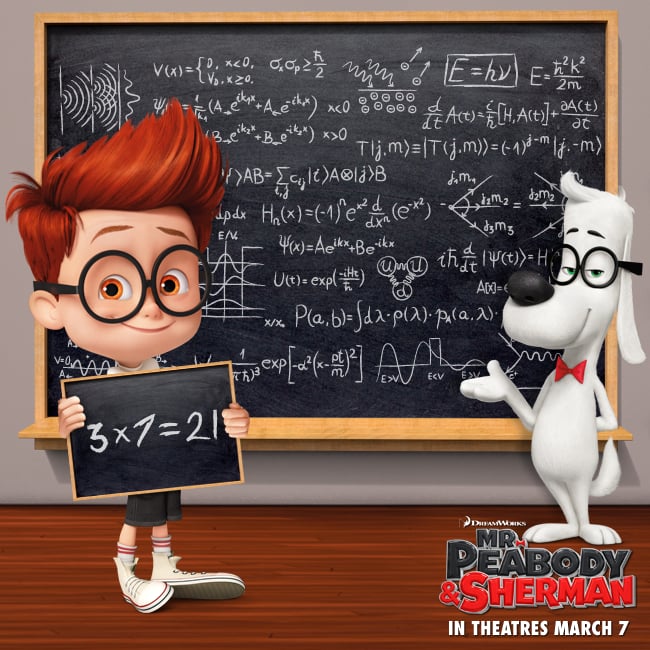 . . . and you might, too! With adventures in the WABAC time machine taking the characters to ancient Egypt, Leonardo da Vinci's Renaissance Florence, and even the Trojan War, there's plenty of history to take away from the film.
It Takes All Types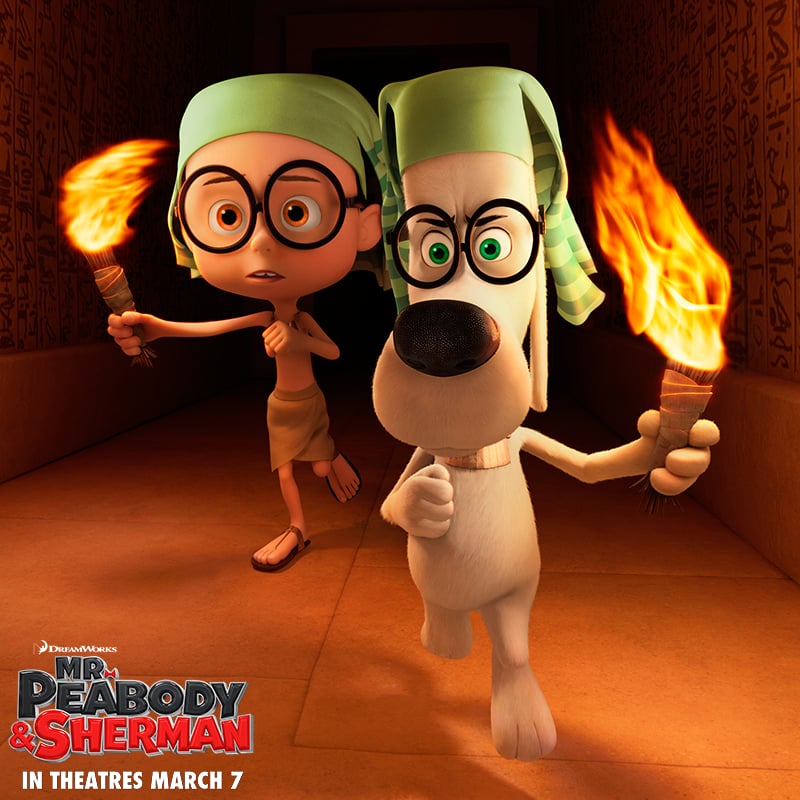 One of my favorite elements of the movie is that of the father-son dynamic between Mr. Peabody and Sherman. Aside from the whimsy and fun of having a dog for a dad, their relationship is actually incredibly sweet and a great lesson in accepting the fact that families can come in all shapes and sizes.
The Animation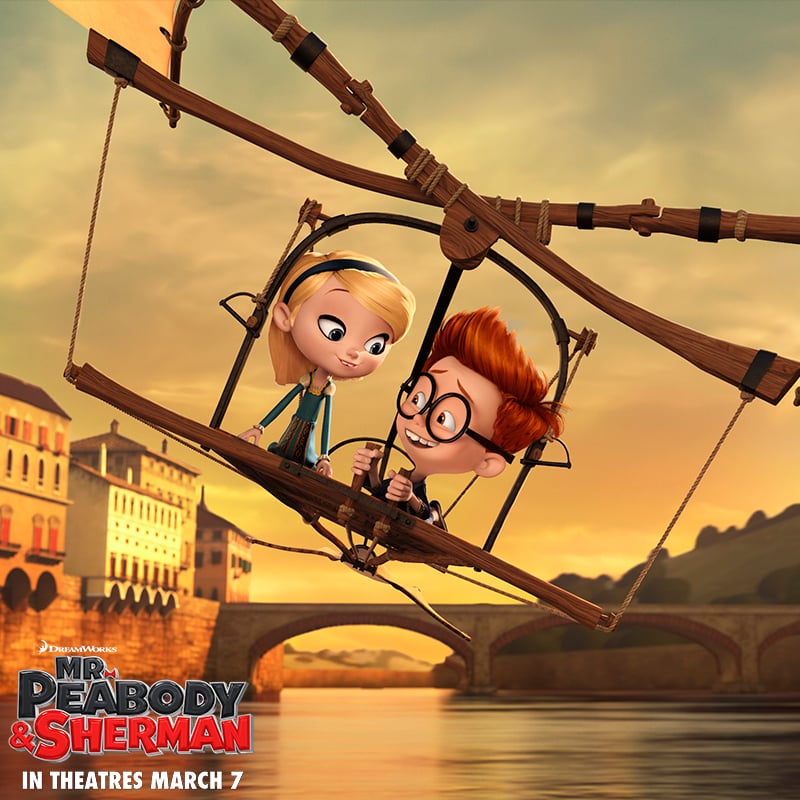 With the luxury of a plotline that takes the viewer on an adventure that spans thousands of years and parts of the world, the animation by Dreamworks's extraordinary team is tough to beat.
The Talent Is Second to None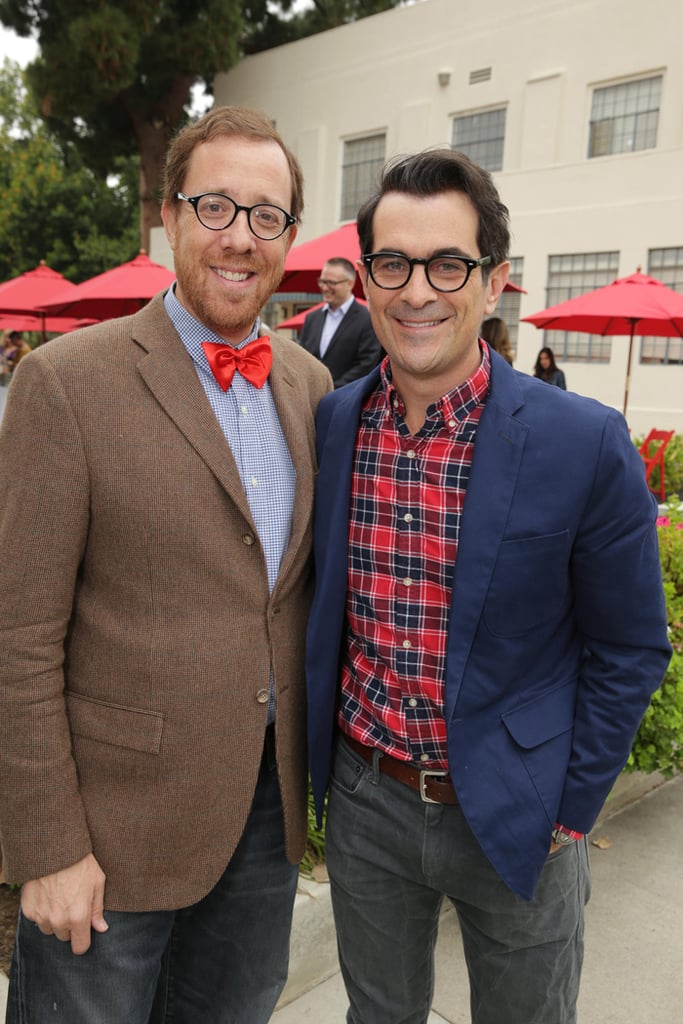 Directed by Rob Minkoff (of The Lion King fame) and featuring the voices of Modern Family's Ty Burrell and Ariel Winter, Stephen Colbert [2], Leslie Mann, Stanley Tucci, and Lake Bell, the flow and dialogue of Mr. Peabody are just as flawless as you'd expect.
Of playing an adopted (dog) dad, Ty told us, "We [Burrell and his wife] adopted, so this adoptive relationship is very meaningful to me. The depth of the bond that Peabody and Sherman have, I really love that." His dedication and compassion for the role are evident throughout.
Mr. Peabody Is the Ultimate Renaissance Man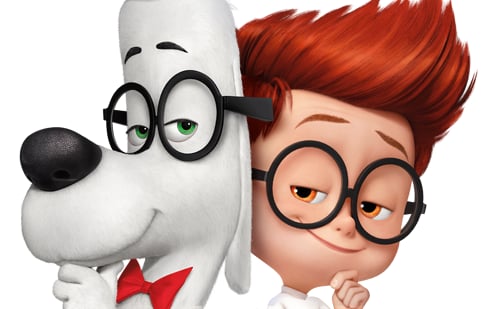 This dog does it all! From graduating as "valedogtorian" of his class to creating everything from new resources for alternative energy to the fist pump and Zumba, the "world's most extraordinary dog" will continue to surprise you (and your kids) with his impressive skill set throughout the course of the movie.
Just Watch This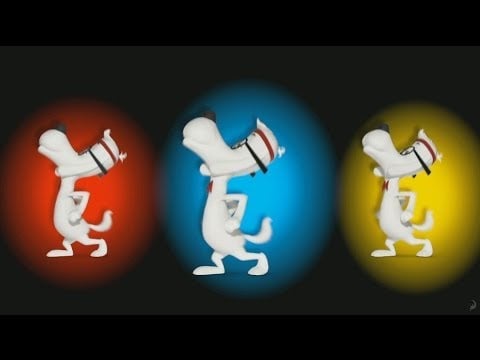 The trailer speaks for itself.