If your mornings are anything like ours, they probably involve lots of chaos and a mad breakfast dash [1]. But make one of the following morning muffins in advance, and you can be assured your kids will won't go to school hungry. From a muffin that tastes just like a jelly doughnut to healthier versions loaded with berries and even some savory ingredients, these muffins make for a great grab-and-go breakfast so easy your kids can even eat them in the car!
Jelly Doughnut Muffins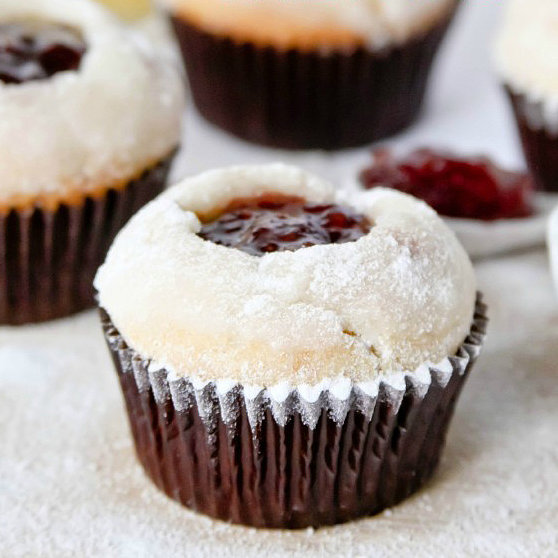 What2Cook's jelly doughnut muffins [2] might not be the healthiest breakfast option, but your kids will appreciate the splurge!
Source: What2Cook [3]
Raspberry Chocolate Chip Muffins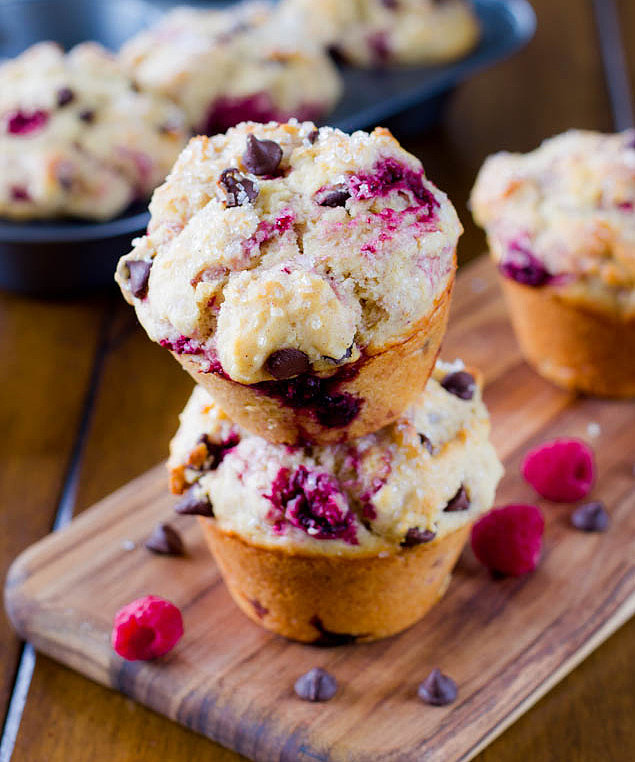 Sally's Baking Addiction's raspberry chocolate chip muffins [4] balance out decadent dark chocolate with healthy and yummy fresh raspberries.
Source: Sally's Baking Addiction [5]
Strawberry Muffins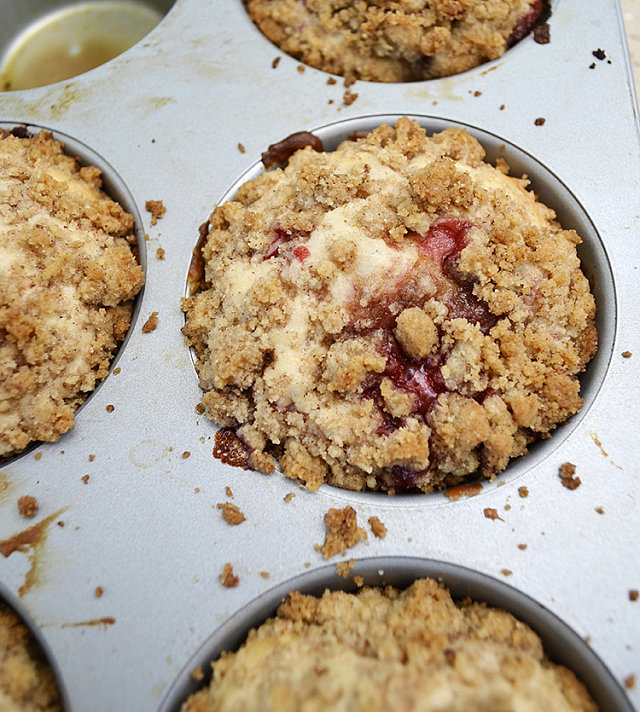 Like Mother Like Daughter's bakery style strawberry muffins [6] use fresh strawberries, limited sugar, and a sweet crumb topping.
Source: Like Mother Like Daughter [7]
Lemon Blueberry Muffin Bread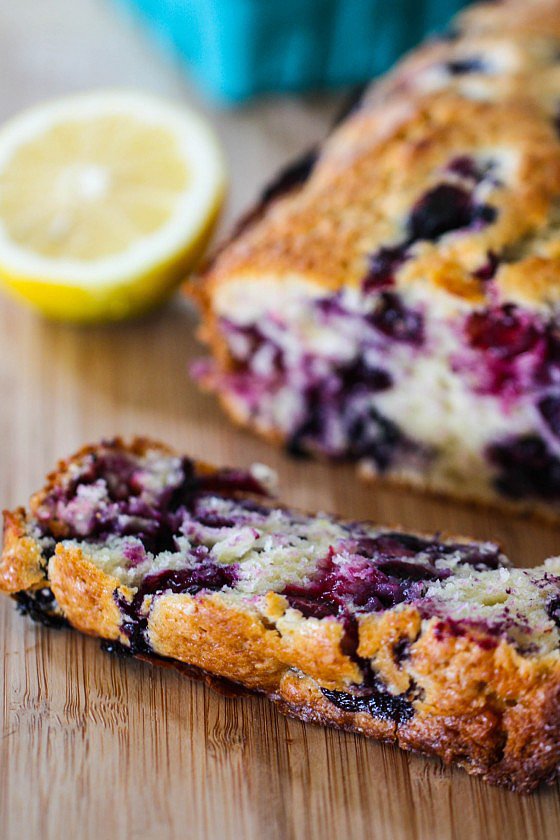 Who says muffins have to be muffin-shaped? Eat, Live, Run's lemon blueberry muffin bread [8] is easy to make and slice up for your little ones.
Source: Eat, Live, Run [9]
Ham and Cheese Muffins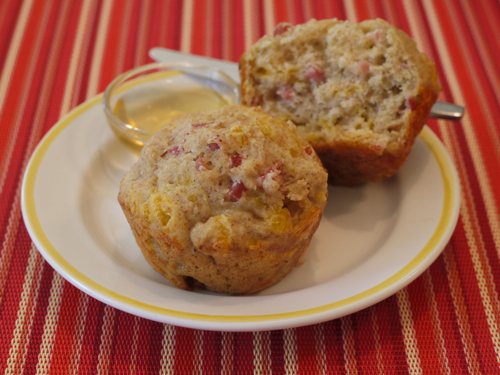 Protein, dairy, and whole grains in one easy-to-serve dish? These ham and cheese muffins [10] from Weelicious [11] combine it all and can even be made in advance, frozen, and defrosted as needed, each morning!
Source: Weelicious [12]
Cinnamon Muffins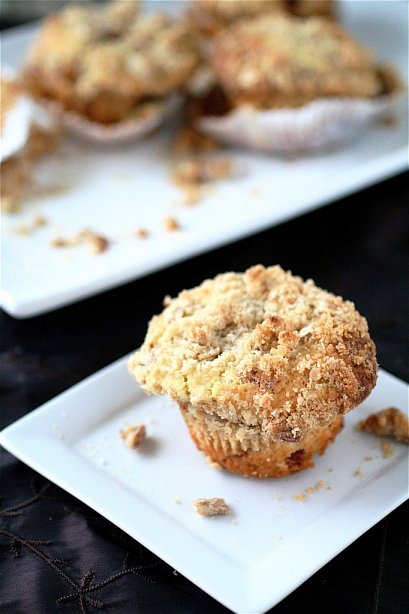 The Curvy Carrot's cinnamon muffins [13] are the perfect Fall breakfast, complete with a cinnamon swirl filling and a cinnamon streusel topping.
Source: The Curvy Carrot [14]
Blueberry Lemon Muffins With Cinnamon Sugar Topping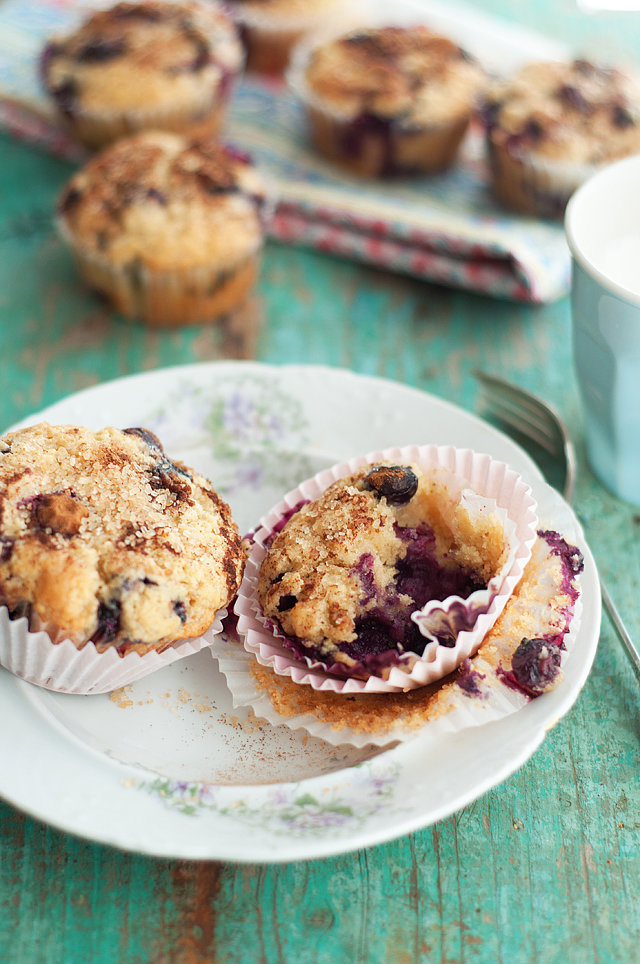 Your kids will probably ask for seconds after they try Marshalls Abroad's lemon yogurt muffins [15]. Fresh blueberries and lemon zest add fresh flavors, Greek yogurt makes them moist, and the cinnamon and raw sugar on top gives them a sweet crunch.
Source: Marshalls Abroad [16]
Feta and Olive Oil Muffins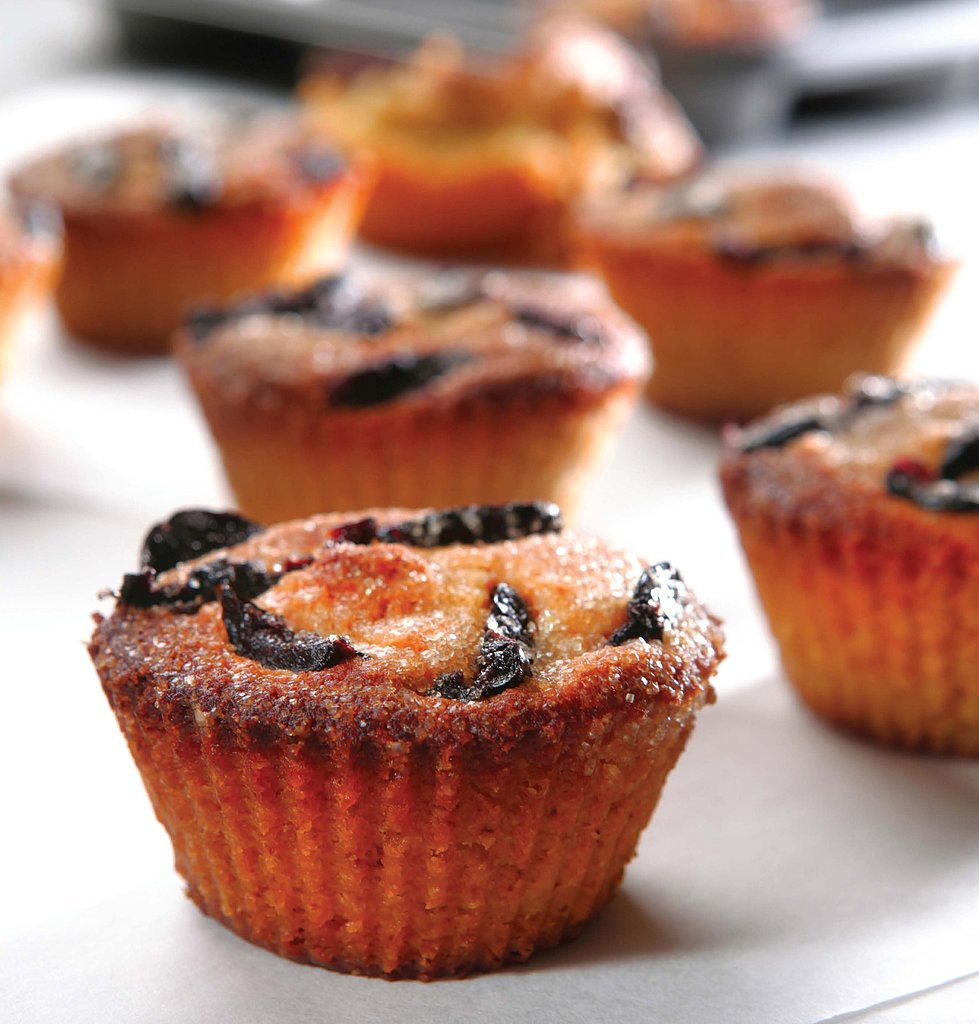 Adventurous eaters and lovers of all things savory will love this recipe! Leaving the butter behind — and using olive oil in its place — Cat Cora's created a lighter and healthier, version of some sweet cakes for hungry kids. These feta and olive oil cakes [17] don't require much baking time so they can be quickly prepared in the morning or the night before.