Whether your kids were born Muppet babies or are simply excited for the release of >Muppets Most Wanted [1], chances are they'll be begging for some paraphernalia that features their favorite characters. You could hit up the toy store or shop online, but you're bound to be overwhelmed by all the options. To take away some of the stress, we've rounded up our favorite items for little Muppet fans — and even a few for us grown-ups! From t-shirts and shoes to tech accessories, these kid-friendly items feature Kermit the Frog, Miss Piggy, Animal, and more.
Source: Etsy user SamanthaTroupDesigns [2]
The Muppets World Tour T-Shirt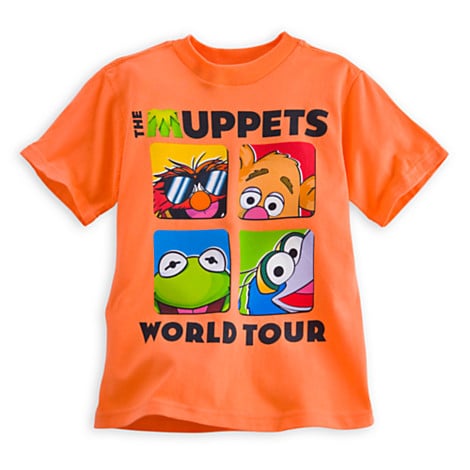 Get your son ready for Muppet mania with this awesome concert-inspired shirt [3] ($13). The short-sleeved crewneck style makes it perfect for layering over a plain long-sleeved tee during the colder months.
Miss Piggy Time Teacher Stainless Steel Watch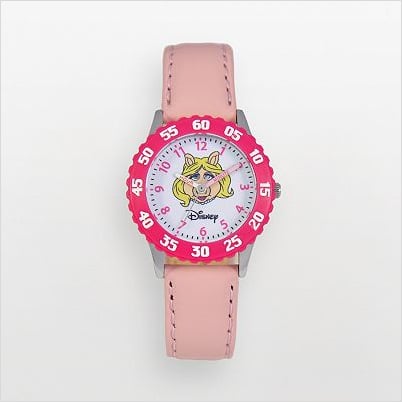 Kiddos can learn how to tell time with the Miss Piggy Time Teacher Stainless Steel Watch [4] ($39). It's a fashionable accessory for your tot's wardrobe and even features labeled "Hour" and "Minute" hands.
Kermit Towel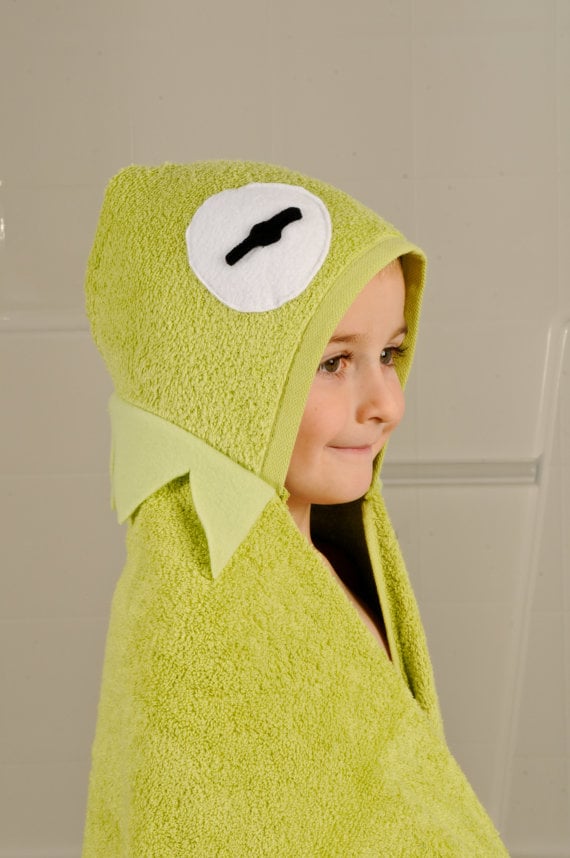 It's not easy being green — or getting your kids to take a bath. Hopefully this cozy Kermit towel [5] ($25) will make the task a little less difficult.
"Life's a Happy Song" Wall Art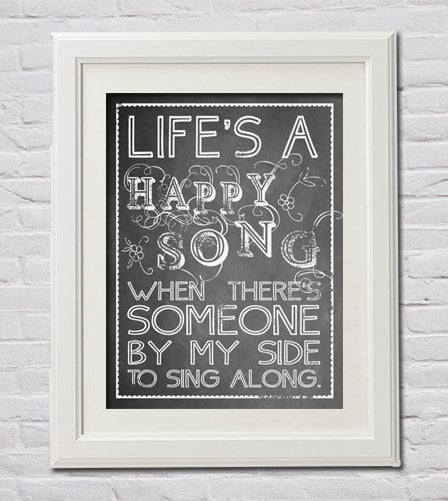 If your child couldn't stop singing the hit song from 2011's The Muppets, then this is the perfect piece of art [6] ($8) for his room.
The Muppets Doodle Book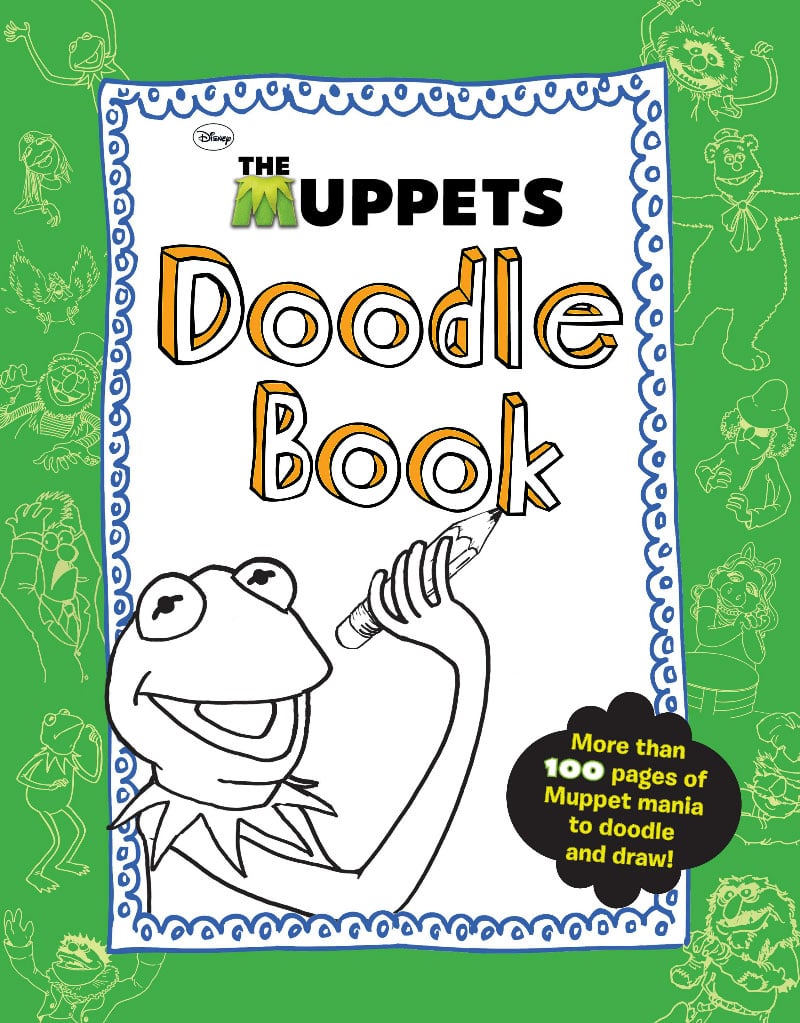 With the Muppets Doodle Book [7] ($13), your children can create the gang's next big adventure. All they need are some pencils and a big imagination.
Animal Onesie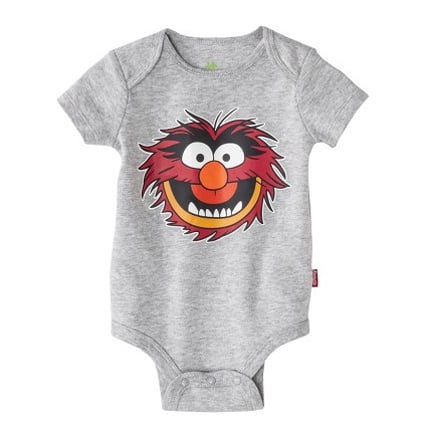 Celebrate your child's wild side with this cute cotton onesie [8] ($5) made just for newborns.
Disney Baby Kermit Shoes
How about a green toe instead of a green thumb? Little boys will love these slip-on sneakers [9] ($42) that feature the famous Kermit, whose arms double as Velcro straps.
Kermit and Miss Piggy Bookends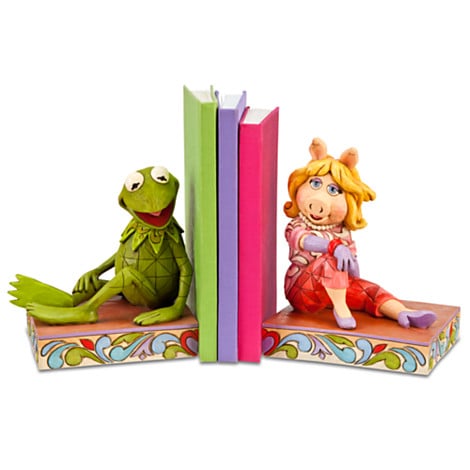 If your Muppet fan is also a bookworm, then she will love a Kermit and Miss Piggy bookend set [10] ($80).
Mahna Mahna Baby One-Piece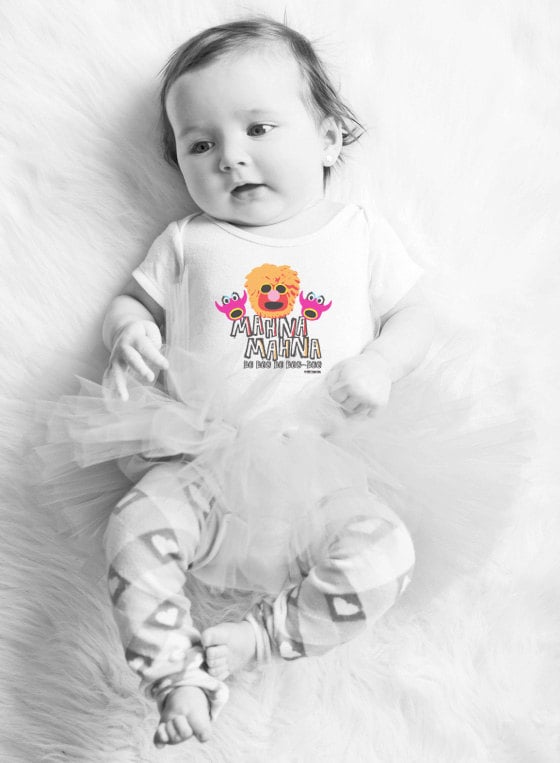 Also available as a t-shirt for toddlers, this handmade onesie [11] ($16) features the lyrics from one of the most beloved Muppet songs.
Muppets Earbuds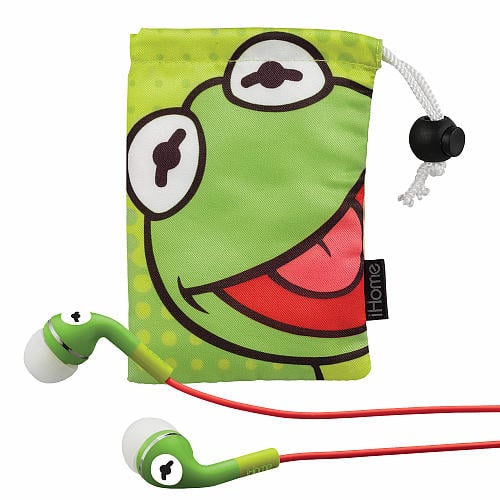 These in-the-ear Kermit headphones [12] ($12) come with an adorable bag that keeps kids' iPods and earbuds safe during travel.
Miss Piggy Pajamas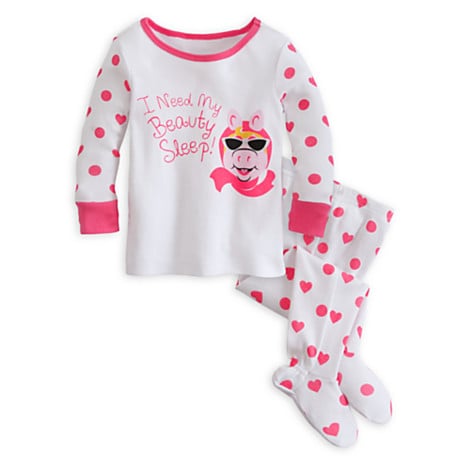 Get your Muppet baby ready for bedtime — and her beauty sleep — with this adorable Miss Piggy pajama set [13] ($17).
Frogs Are Funny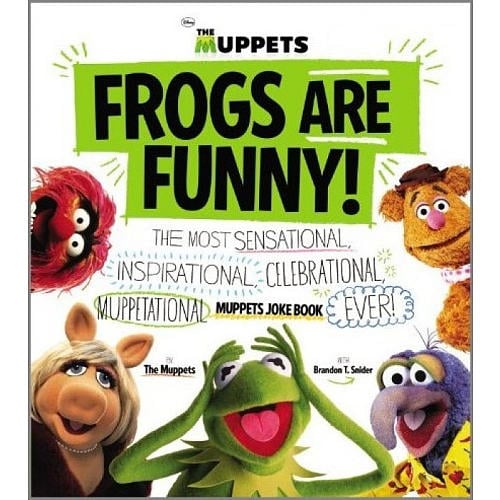 A hilarious must have for Muppets fans! The hardcover book Frogs Are Funny [14] ($15) is filled with a collection of some of the best jokes, one-liners, and comedy bits ever spouted by your favorite Muppet characters, and it's illustrated with bright, full-color photos!
Retro Muppet Art
For older Muppet fans, these retro hangings [15] ($10 for three) are the perfect bedroom decor.
"The Rainbow Connection" Wall Art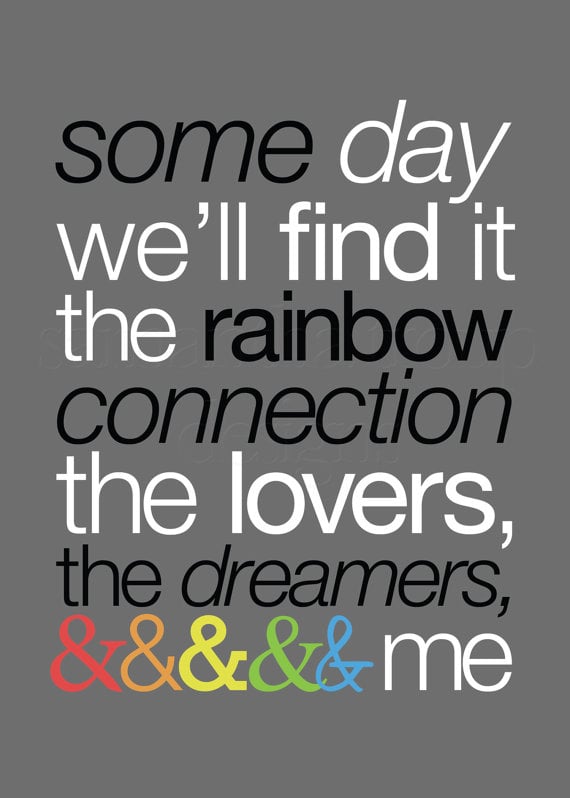 Add a little color and inspiration to your child's room with these classic lyrics [16] ($8).
Make Your Own Muppet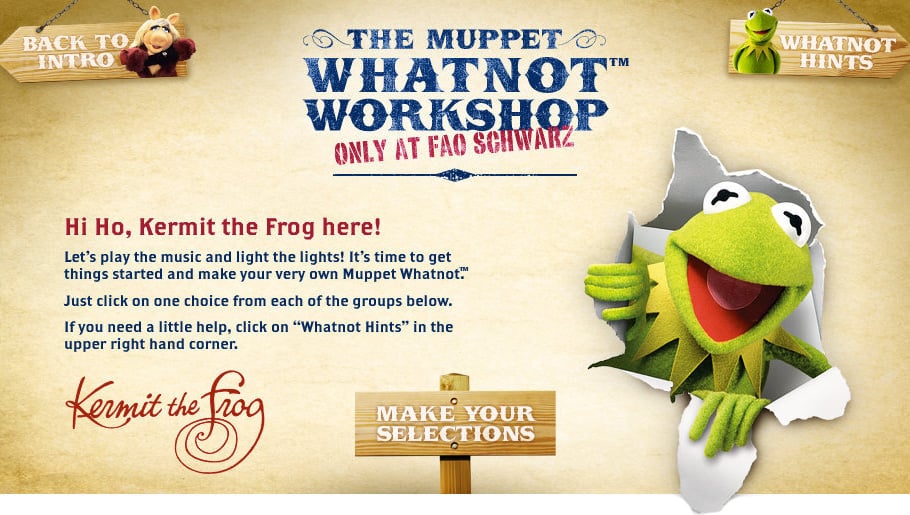 This is the perfect gift for the ultimate Muppet fan. Kids can create a Muppet version of themselves [17] ($100) (or close to it) at FAO.com.