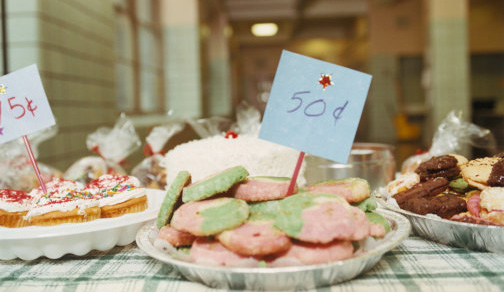 Bake sales are as much a part of the school year as field trips, fire drills and book fairs. But, in its continuing effort to help reduce childhood obesity among its students, New York City is
considering a ban on the sale of homemade foods
at school, due to their unknown nutritional value.
According to the proposal, "... students may sell fresh fruits and vegetables, or one of 27 specific packaged items that have been approved for sales in city vending machines, between the start of school and 6 p.m. on weekdays." Once a month, parents will be allowed to hold a bake sale with homemade goodies. Earlier this year, the city developed 11 criteria a snack must meet before it is sold in their schools, including, a calorie count under 200, no artificial sweeteners and at least two grams of fiber in grain products.
We've already seen how other countries handle lunch in their schools. Would you support a home-baked snack ban like NYC's?