Warmer weather and budding plants mean outdoor walks are in your near future. If you've been cooped up inside all Winter, it's time to get your focus on your little one's wheels, and by that we mean their stroller. The Spring season means new strollers hitting the market, and they're full of features that make new parents jump for joy. A truly lightweight option, check! A completely collapsible option, check! An all-in-one travel system that won't break the bank, check! We've rounded up 11 new carriages that only allow you to get baby from point A to point B, but they look stylish and add comfort along the way. Check them out!
Source: Bumbleride [1]
Baby Jogger Vue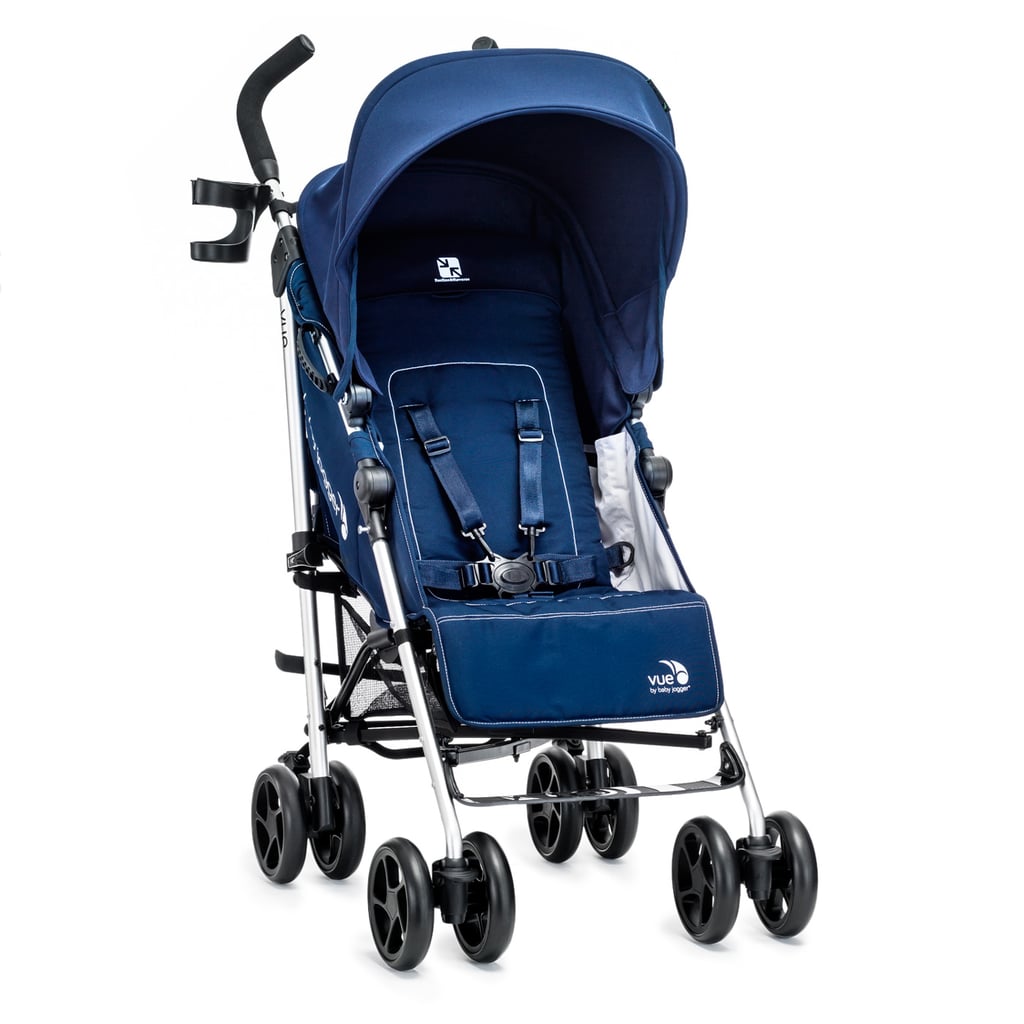 Baby Jogger will introduce its first umbrella stroller, the Baby Jogger Vue [2] ($200), on April 29 (it's available for preorder now). Designed by a Spanish company, the Vue's seat is reversible and fully reclinable and also offers a large sun canopy. Compatible with both Maxi Cosi and Cybex car seats, the stroller can also accommodate a bassinet.
Chicco Activ3 Stroller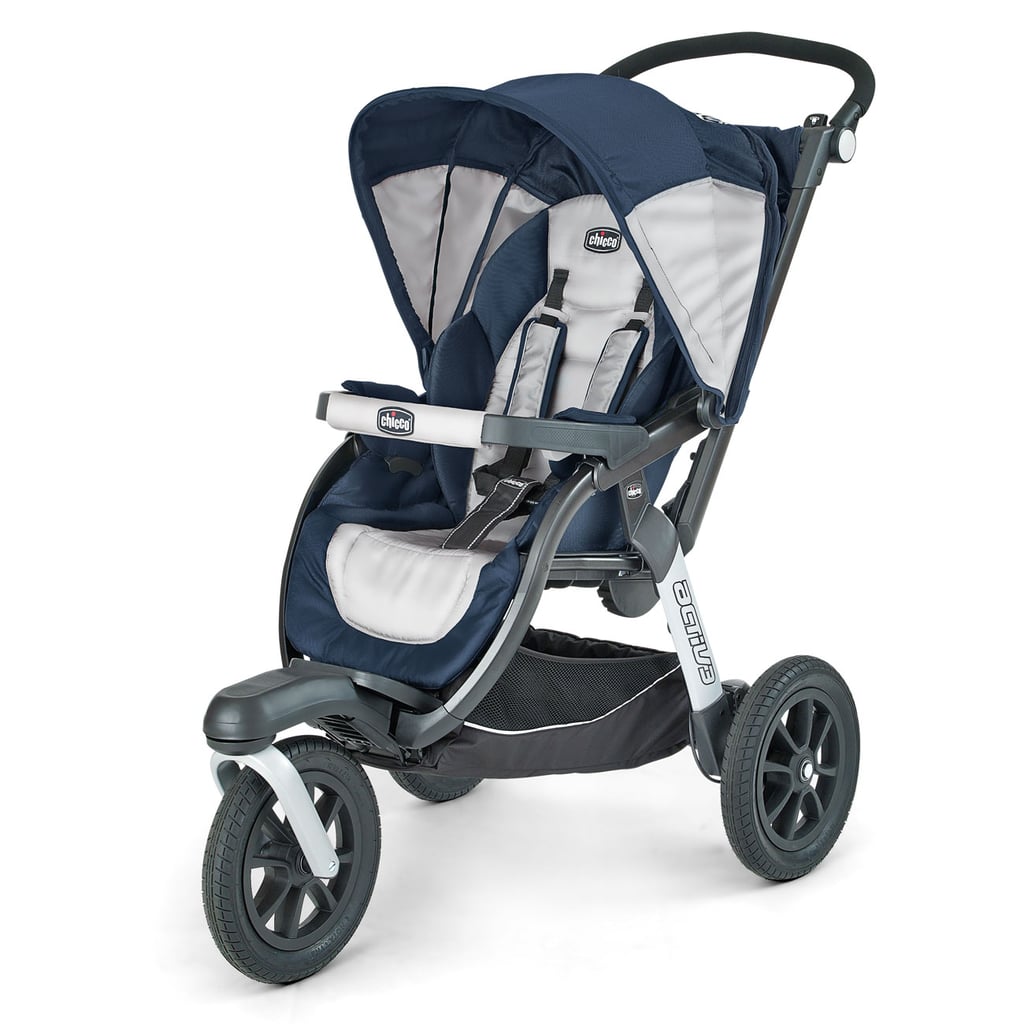 Adding to the success of the Chicco KeyFit line is the company's new Activ3 Stroller [3] ($400). Fully compatible with the KeyFit 30 Car Seat to make this a complete travel system, parents simply place the infant seat on the bumper bar until they hear a click, meaning the seat is locked in and ready to go. With a large sunshade that protects baby and a smooth, three-wheel design, the Activ3 is ideal for parents looking to get active after baby's birth.
Orbit G3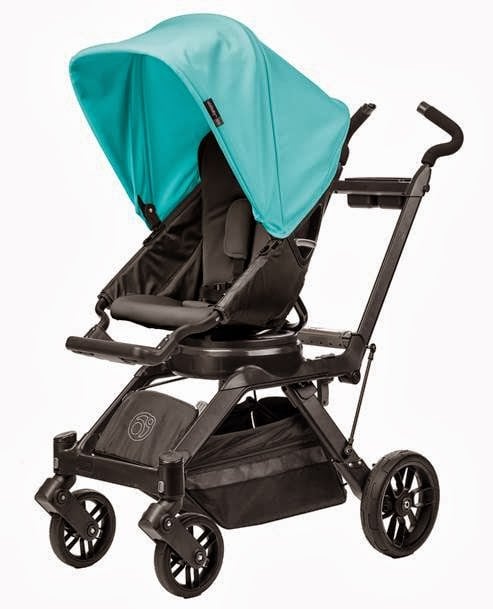 The Orbit G3 [4] ($460 and up), which made its debut in February, is a completely customizable infant-toddler transportation that'll take you from infancy through kids walking on their own. It's an updated version of its popular stroller, with more breathable fabric and customizable color combinations.
Mountain Buggy Nano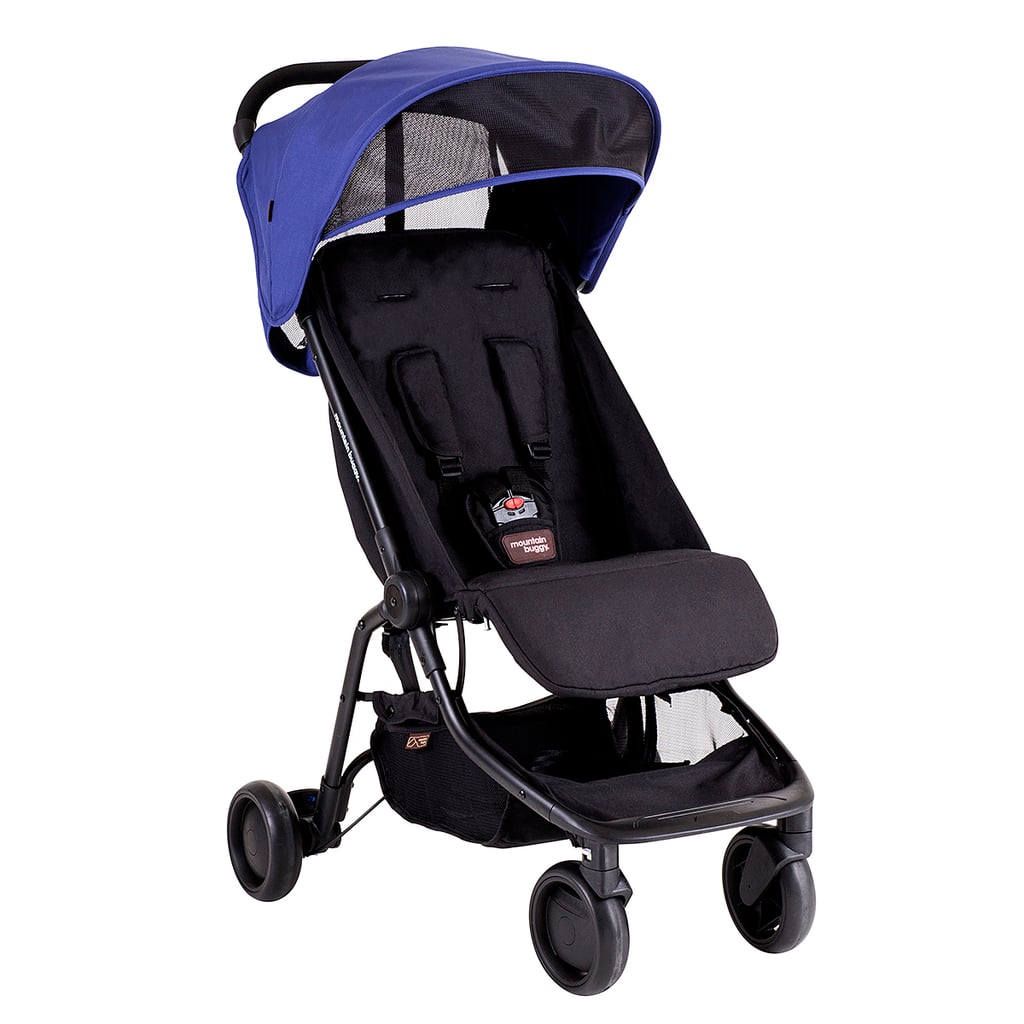 It's hard to believe, but the just-released Mountain Buggy Nano [5] ($200) folds so compactly that it actually fits into the overhead bin on an airplane. It's Mountain Buggy's lightest and most compact travel system to date. The entire stroller weighs 13 pounds and folds to the size of a carry-on suitcase!
Britax Affinity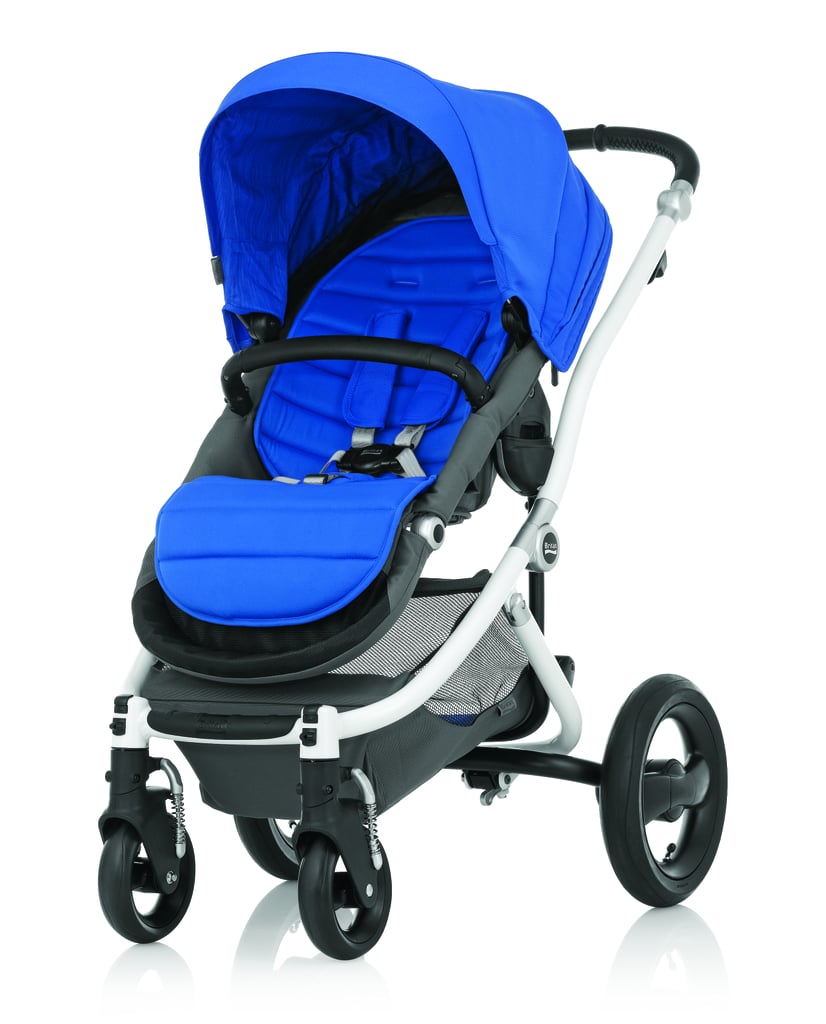 After a hiatus from the world of fashionable strollers, Britax introduced the Britax Affinity [6] ($700) in March. The stroller has a reversible gray seat and individual color packs ($100 each), which are purchased separately to add a hood and seat liner to the seat. A bassinet is also sold separately.
Bumbleride Indie 4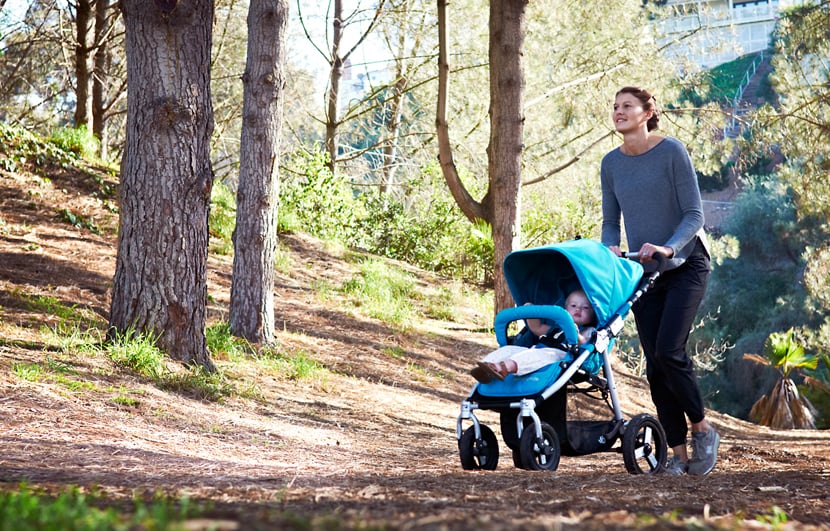 Fans of the Bumbleride Indie who aren't competitive runners will love the company's new Indie 4 [7] ($599), making its debut on May 31. With just a few adjustments to the popular stroller, including a fourth wheel, an aluminum chassis, and air-filled tires, Bumbleride's created an all-terrain stroller for everyone. To top it off, the Indie 4 is lightweight and easy to fold — perfect for families on the go.
Peg Perego Book Pop-Up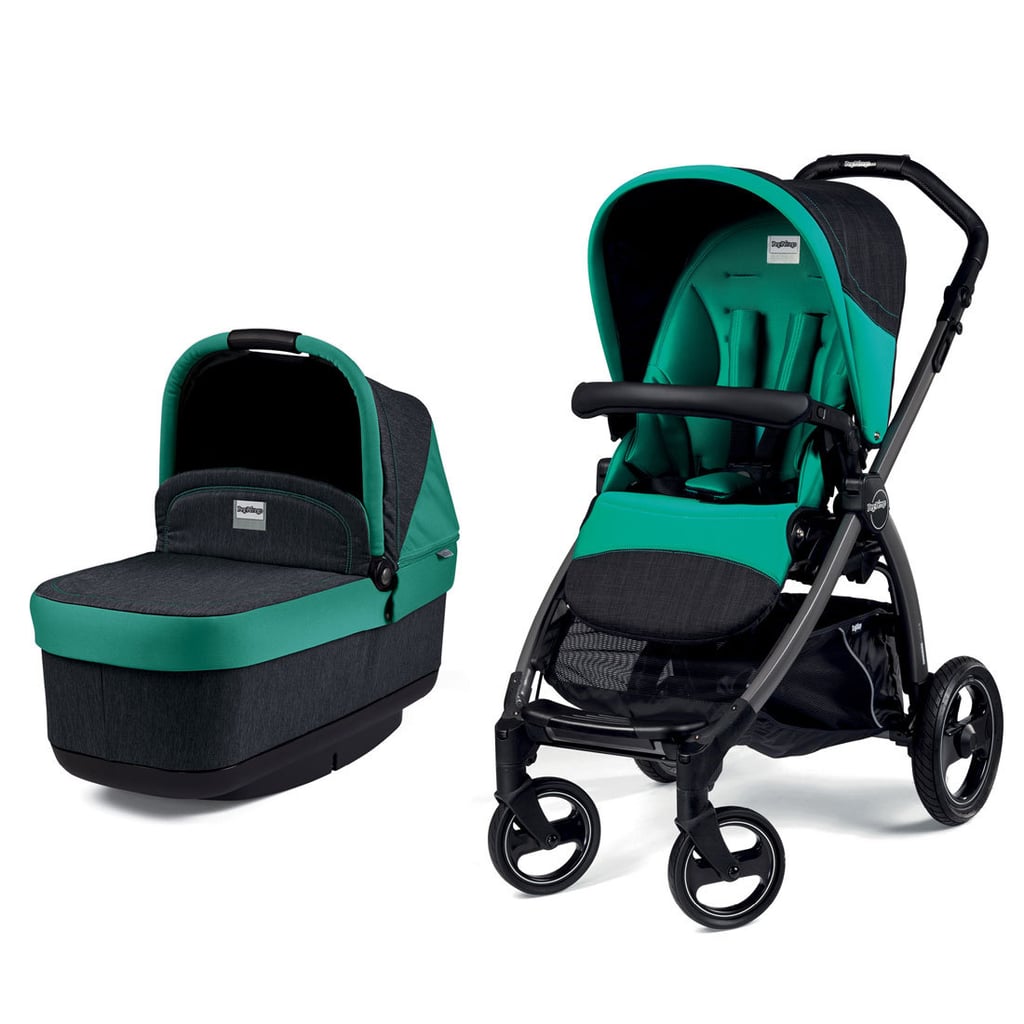 Peg Perego is changing the game with its new Book Pop-Up [8] ($801). The complete travel system not only folds with its seat forward- and rear-facing, it folds with its bassinet attached to it! With eco-leather handles and polyurethane wheels, this pushchair is quite a beauty.
Maclaren Mark II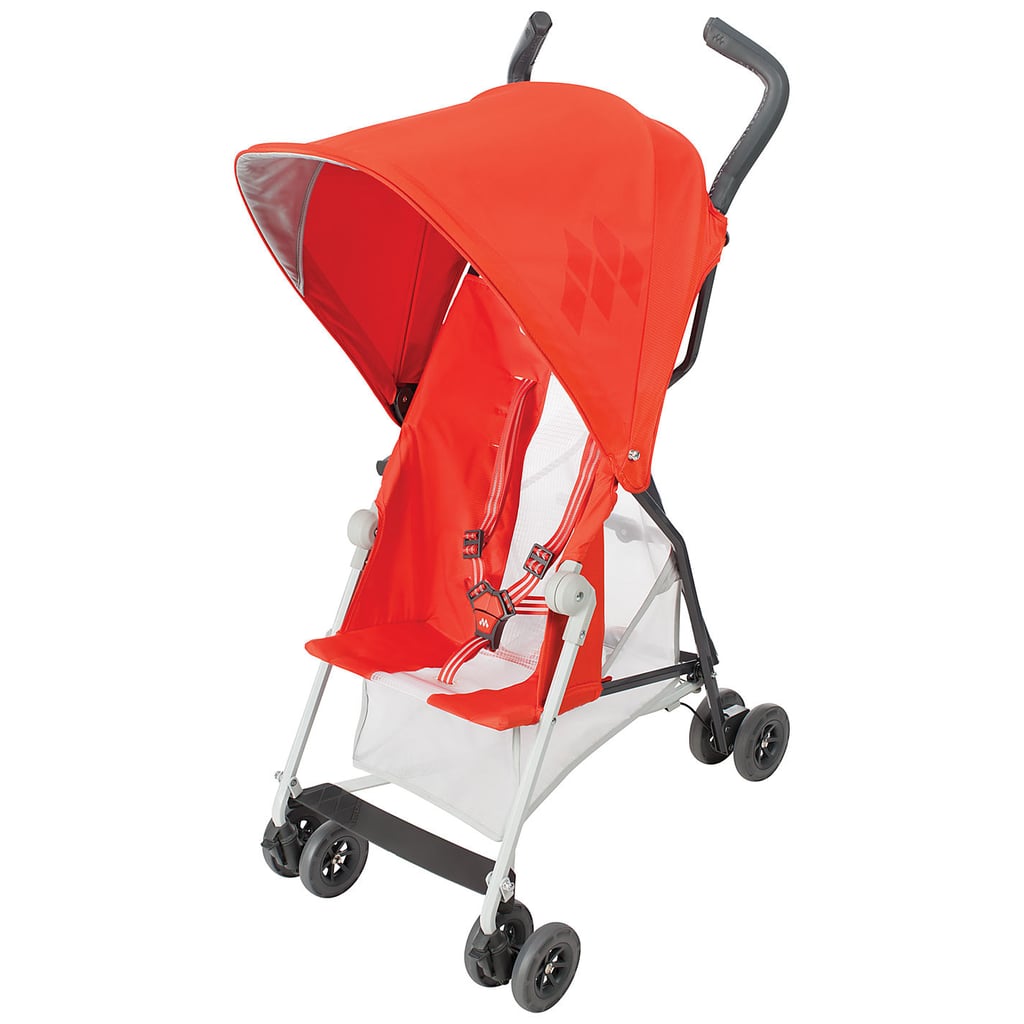 Just hitting stores now, the Maclaren Mark II [9] ($195) may be the lightest umbrella stroller out there. It weighs a mere 7.3 pounds!
Jané Rider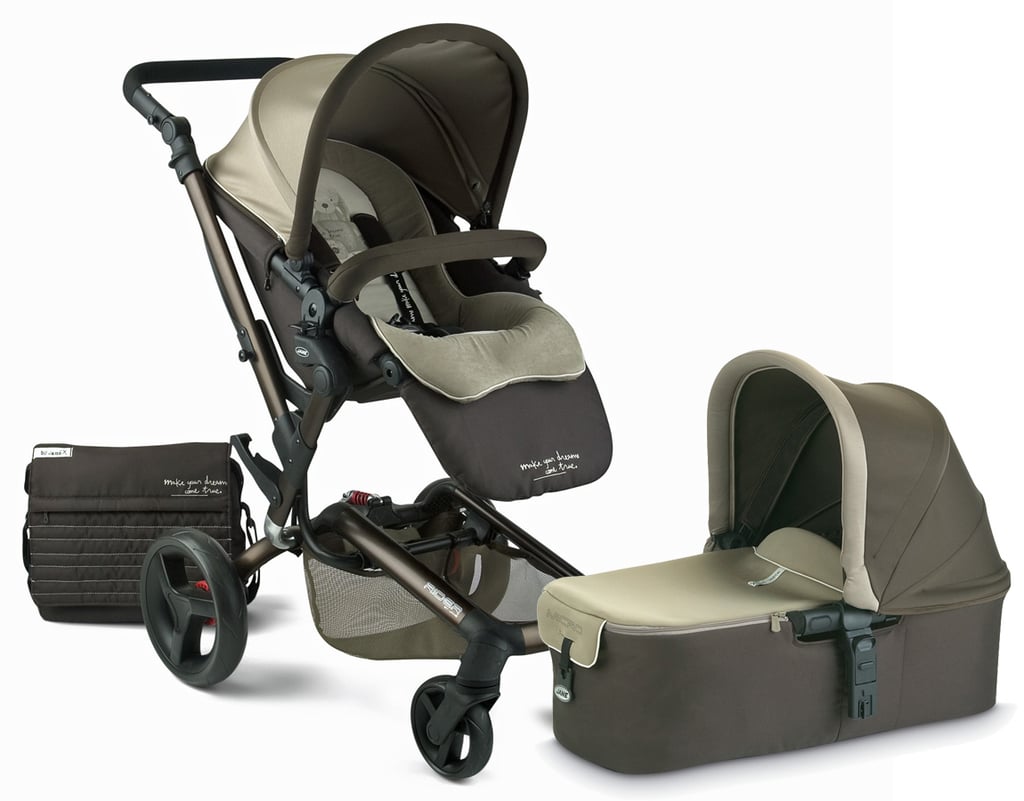 Spain's leading stroller-maker, Jané, is finally making a big push in the US market with the introduction of the Rider [10] ($750), the most popular stroller in Europe. A complete travel system, the Rider uses a hammock that sits up higher than most stroller seats and is compatible with most major European car seats, like Maxi Cosi, Chicco, and Cybex.
Phil & Teds Smart Lux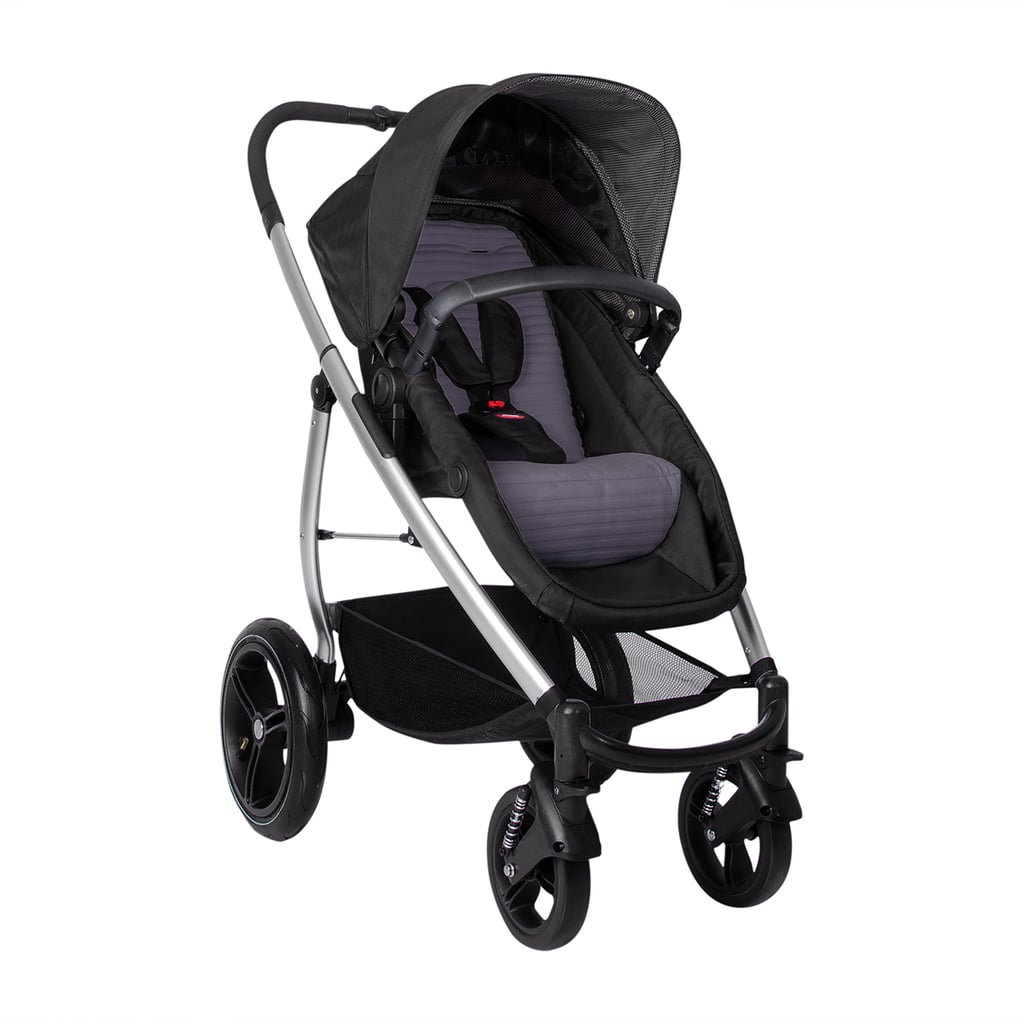 The new, compact Phil & Teds Smart Lux [11] ($400) is a luxury stroller for those who have space constraints. With a lie-flat reversing seat that converts into a bassinet, rear air-filled tires, and an adjustable footrest, the stroller is full of bells and whistles. Add to that a seat that can be configured into forward- or parent-facing, plus three recline positions, and you have yourself a stroller that takes you from birth to around 4 years old.
Quinny Buzz Xtra Stroller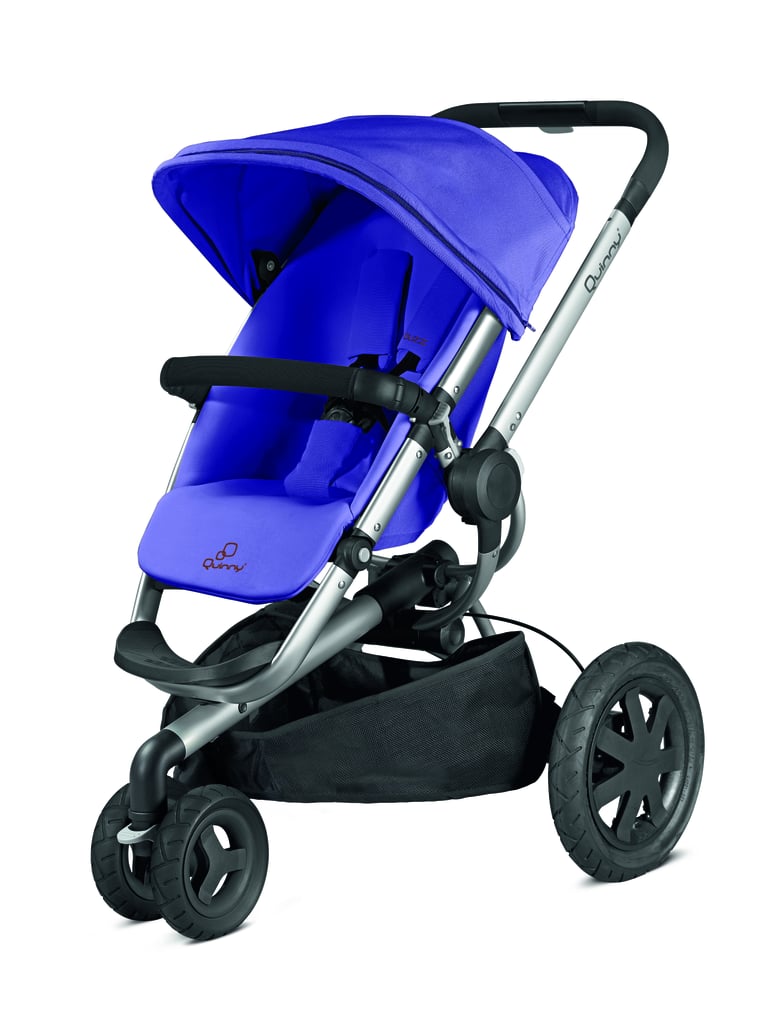 Completely redesigned for 2014, the Quinny Buzz Xtra Stroller [12] ($595) now has air-filled all-terrain tires, more comfortable/padded cushions, and a larger canopy to protect tots from the sun.