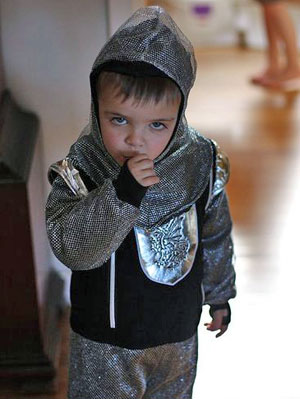 This lil knight in shining armor may not be ready to slay dragons or ward off evil in the forest but he's sure to steal some hearts in his dapper costume.
LisaM's
thumbsucking toddler has certainly stolen our hearts with his sweet puppy dog eyes. Princesses better be on the lookout for this handsome young man!
It's the perfect time of year to spotlight your Sugarbaby! Join the Sugarbabies group in the LilSugar Community and upload a past or current pic of your wee one in their costume (or just being silly)! Your sweet pea could be featured on the site.