Every holiday party includes a sweet and sentimental toast. But when the guest of honor can't partake in the champagne cheers, it makes the moment a little less enjoyable. Rather than giving the mom-to-be a glass of water, pour her a delicious mocktail! From sweet to savory, these tasty drinks will have the future mama forgetting about alcohol!
Cherry Bomb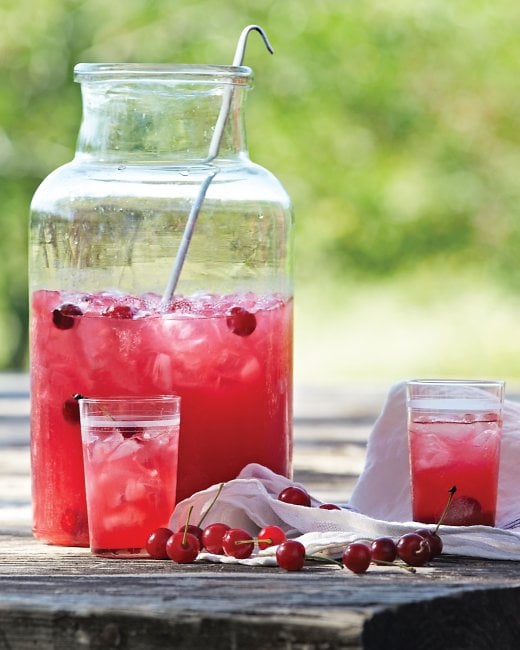 Kind of like a grown-up version of a Shirley Temple, Martha Stewart [1]'s cherry bomb [2] contains just three ingredients: grenadine, clear citrus soda or seltzer, and maraschino cherries.
Source: Copyright 2000, Martha Stewart Living Omnimedia, Inc. [3]
Morning Sparkling Cocktail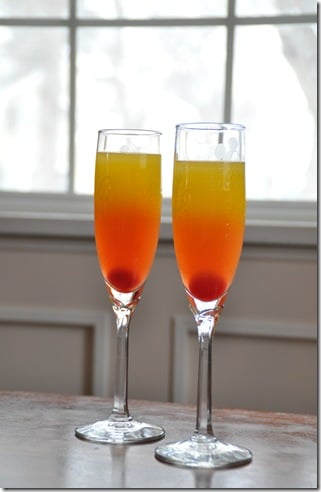 My Thirty Spot's sparkling cocktail [4] is perfect for a brunch shower. For the non-pregnant attendees, add champagne and triple sec.
Source: My Thirty Spot [5]
Piña Colada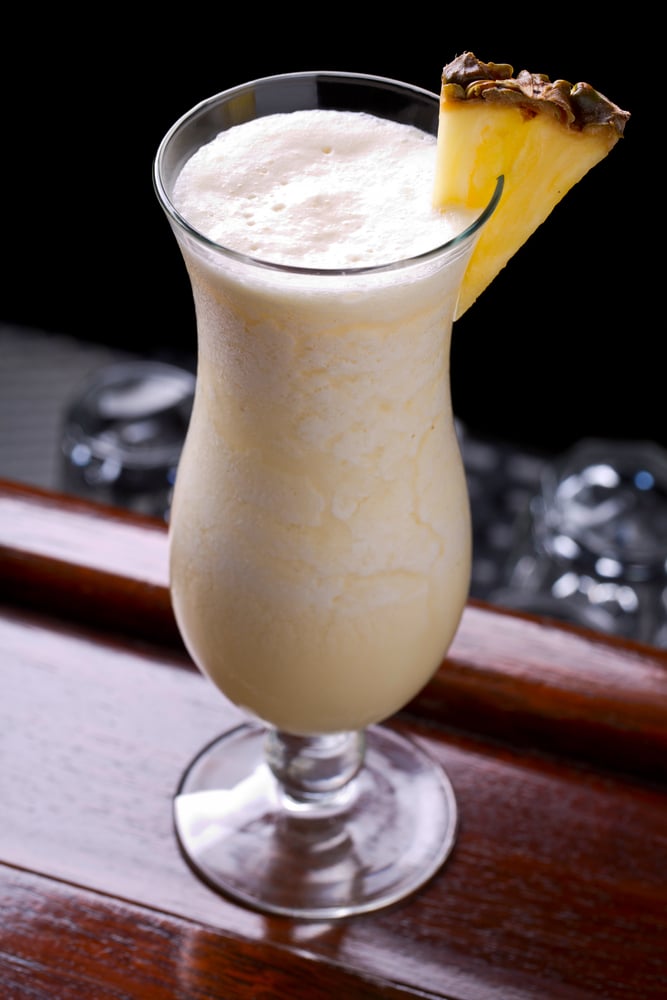 Martha Stewart [6]'s classic, frothy piña colada [7] for a more casual affair.
Pomegranate Blueberry Mocktail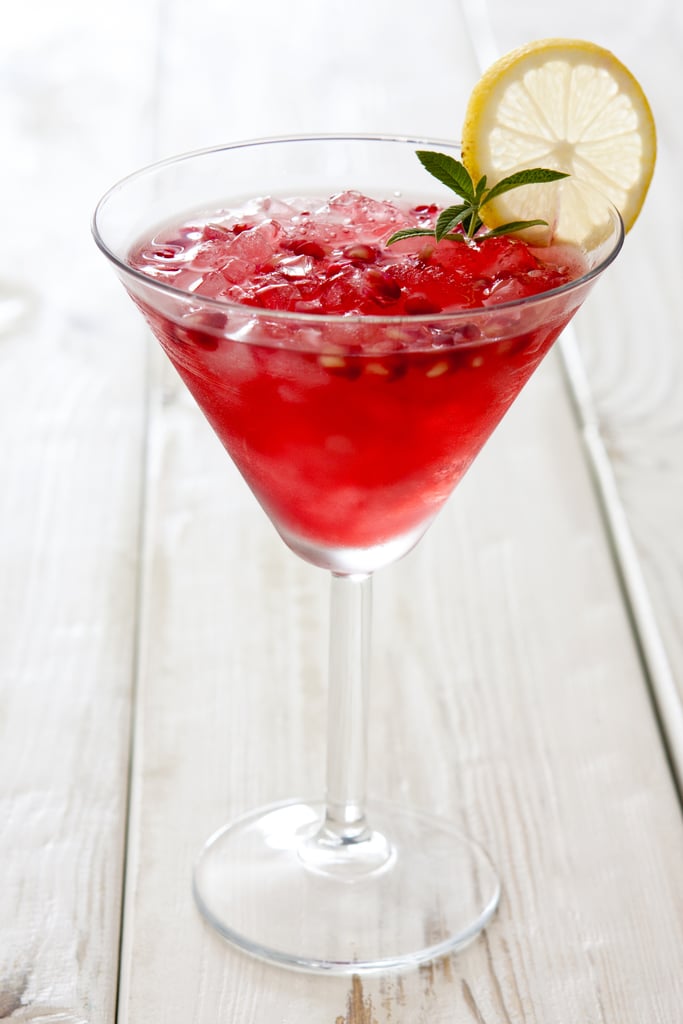 Annie's Eats' pomegranate blueberry mocktail [8] is super simple to make. Just add fresh or frozen blueberries to pomegranate soda, pomegranate juice, and white grape juice, and use lemon slices to garnish.
Mixed Berry Mocktail
Inspired by sangria, this fresh, fruity drink [9] is perfect for summertime showers.
Source: Foodie With Family [10]
Virgin Kiwi Mojito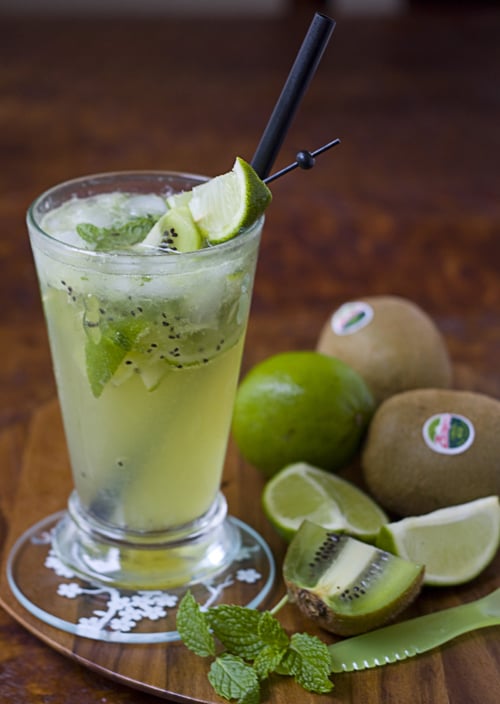 Replace cucumber and rum with kiwi and club soda for a fruity twist on this savory cocktail [11].
Source: La Fuji Mama [12]
Rhubarb Soda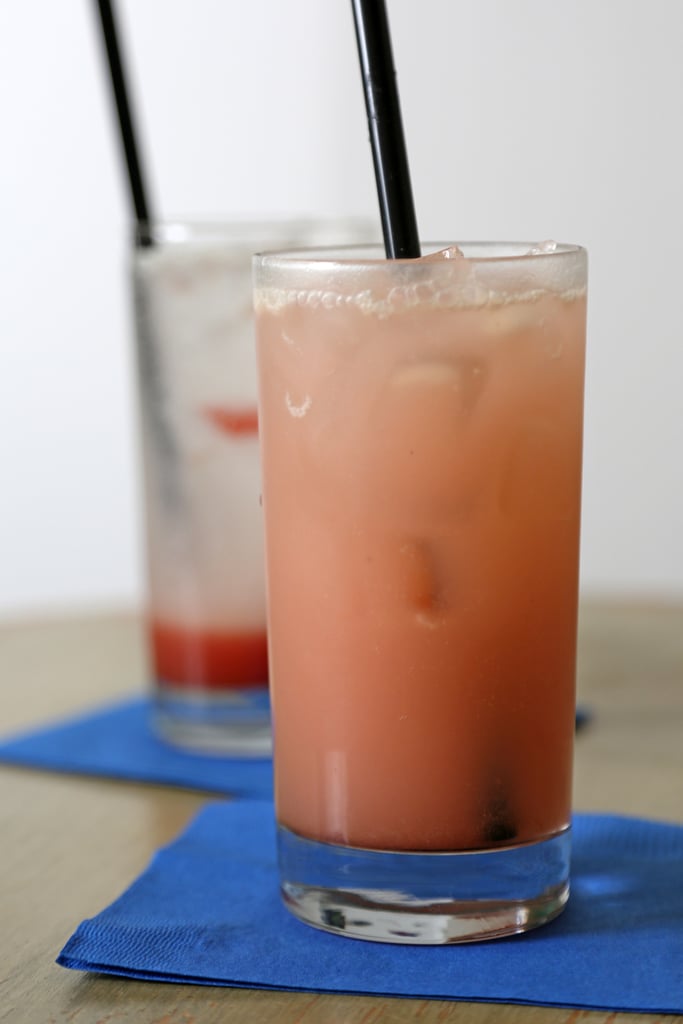 This easy-to-make rhubard soda [13] has the look of a classic rosé.
Source: Anna Monette Roberts
Berry-Lemon Sparklers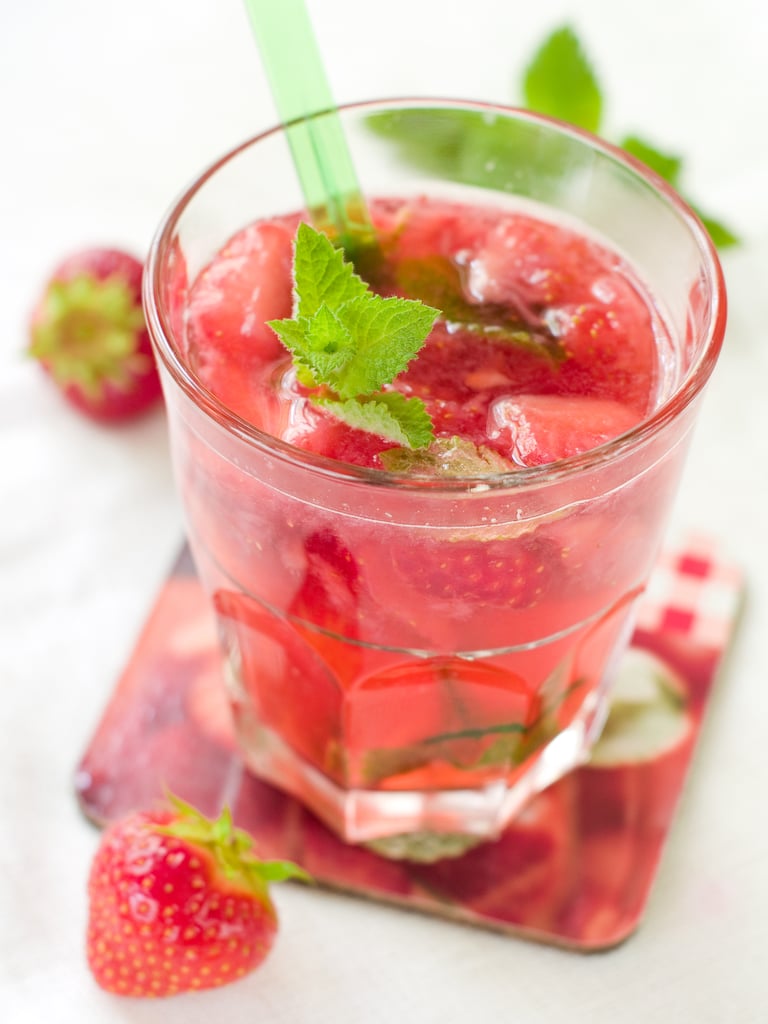 Easy-to-make berry-lemon sparklers [14] can be garnished with sprigs of mint and fresh berries for a festive look.
Virgin Mimosa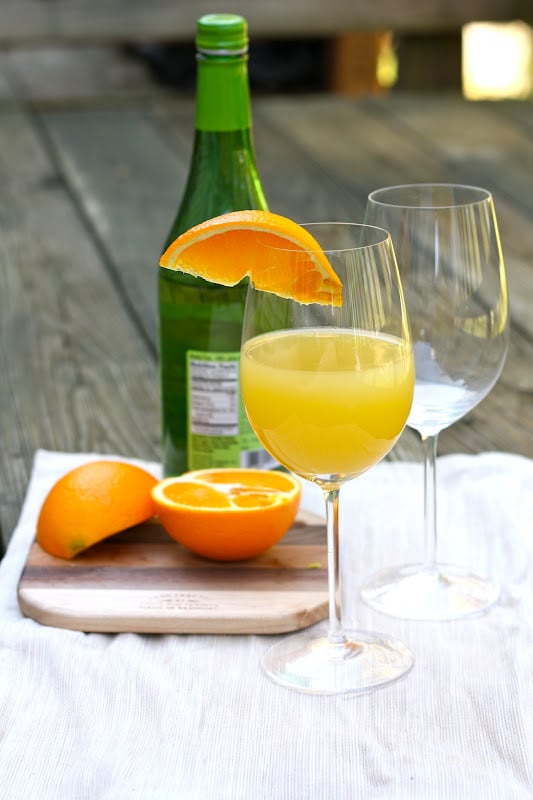 You can't have a brunch without this Champagne concoction [15]! Simply swap the bubbly with sparkling cider.
Source: Janna Patterson [16]
Virgin Bloody Mary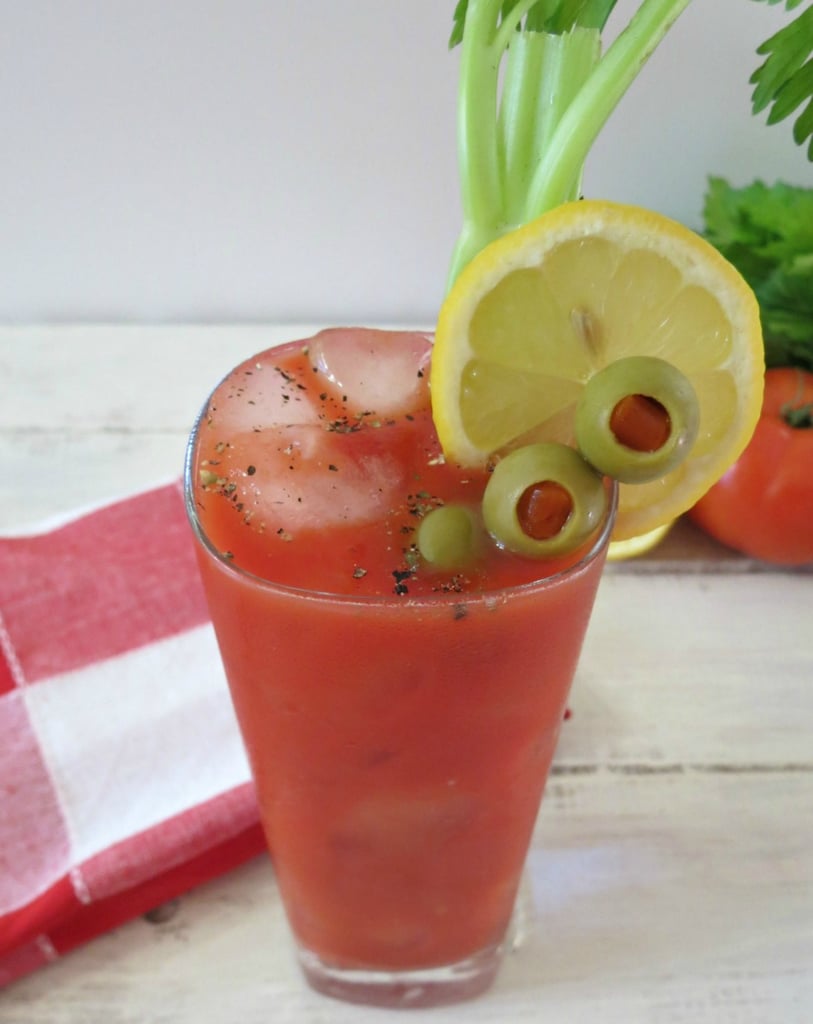 Low in calories, this veggie-filled drink [17] is a great substitute for the alcoholic version.
Source: Peanut Butter and Peppers [18]
Frost Bite Mocktail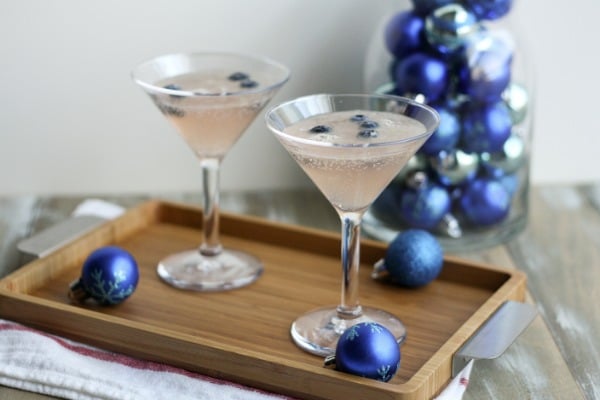 The Little Kitchen's Frost Bite Mocktail [19] combines Sierra Mist with lime, pineapple, white grape juices, and fresh mint and blueberries.
Source: The Little Kitchen [20]
Apple Cider, Cranberry, and Ginger Punch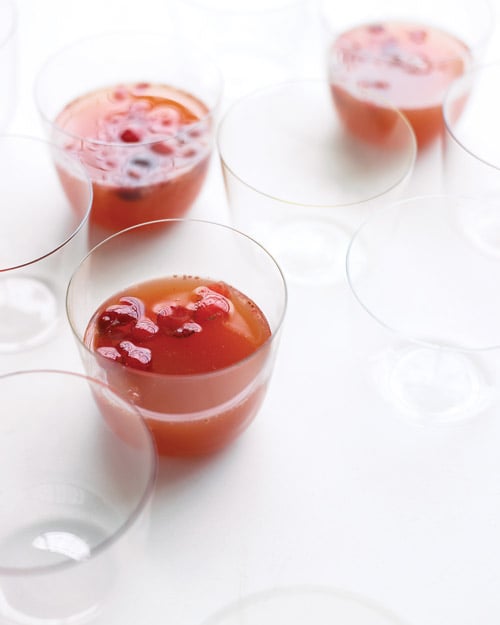 Apple cider, cranberry, and ginger punch [21] makes a beautiful drink, and you can add gin for liquor-drinking guests.
Copyright 2009, Martha Stewart Living Omnimedia, Inc. Originally published in the October issue of Martha Stewart Living magazine [22]
Eggnog Punch
For winter moms, give this holiday classic a virgin twist [23].
Source: Recipe.com [24]