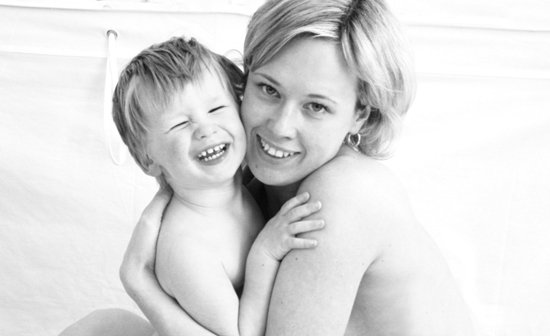 You never know what goes on behind closed doors, though in some families those doors are always open — and so are their buttons and flies. While American society has a reputation for covering up, especially in front of the kids, in some homes it's
perfectly natural to let it all hang out in the open
. That is, until an incident, conversation, or birthday sends mom and dad heading for some cover.
Over the weekend, the subject of family nudity was debated in The New York Times when a mother of two boys, ages 8 and 12, asked if it was time to start hiding the family jewels. Aviva Rubin wrote:
That ease with one another's nudity is part of the depth of my connection to them — something closed doors don't offer. I know it has to change, but when? In my childhood home no private parts were actively on display, so no moment ever came when they had to be hidden away.
Our readers have been very vocal about whether parents should be naked in front of the kids. Now we want to know what actually sent you for cover — was it the birth of your child, some pointing and laughing, or just a feeling that it was time?