One of the many perks of having twins [1] is being able to dress them in matching outfits. Unfortunately, you're limited to onesies for those first few weeks, and the selection can border on tacky and cheesy. But fear not, moms! We've rounded up some tasteful (and absolutely adorable) onesies that are perfect for your precious pair.
Two Peas in a Pod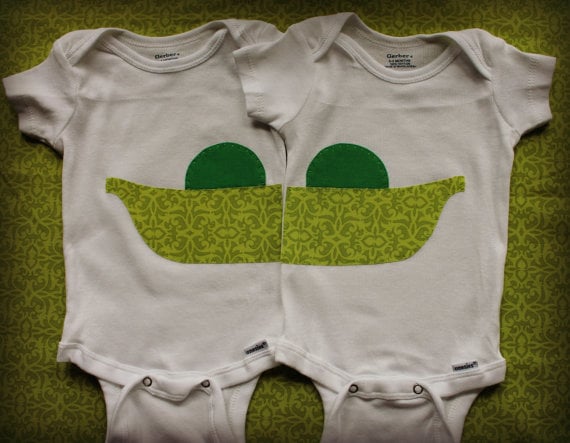 A classic catchphrase makes for some supercute outfits [2] ($33).
Best Dressed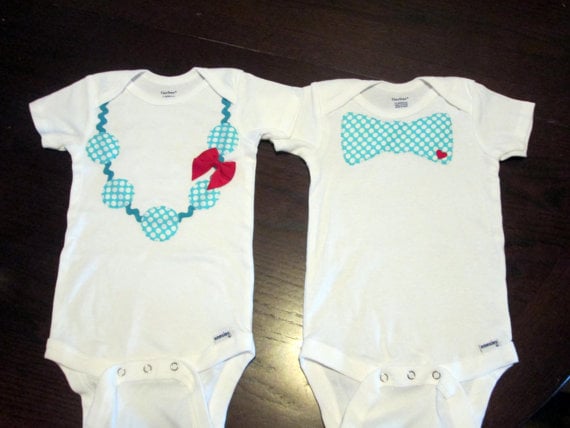 Fraternal twins will look so darling in these accessorized onesies [3] ($32).
Anchors Away!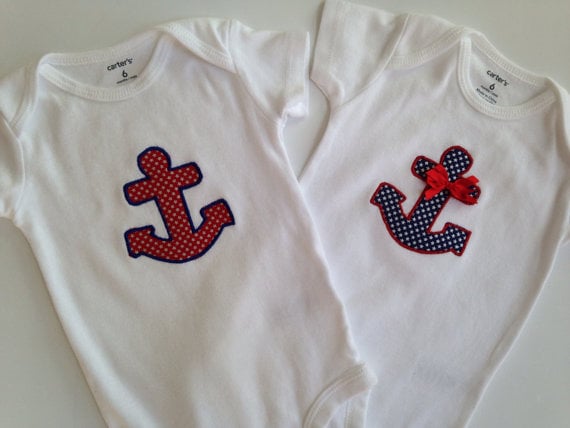 Dress your beach babies in these nautical frocks [4] ($40).
PB&J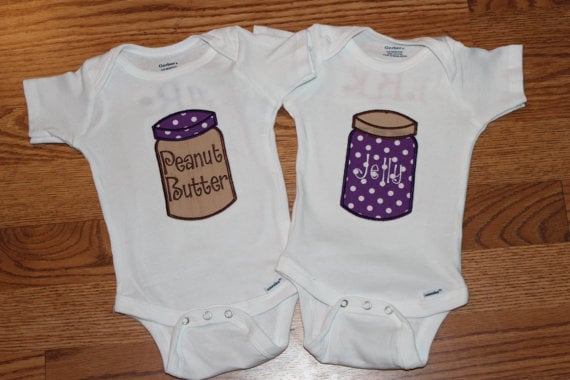 Like your little ones, this set is a sweet match [5] ($36).
Wild Things
This beloved book quote makes an adorable onesie [6] ($31).
Rock and Roll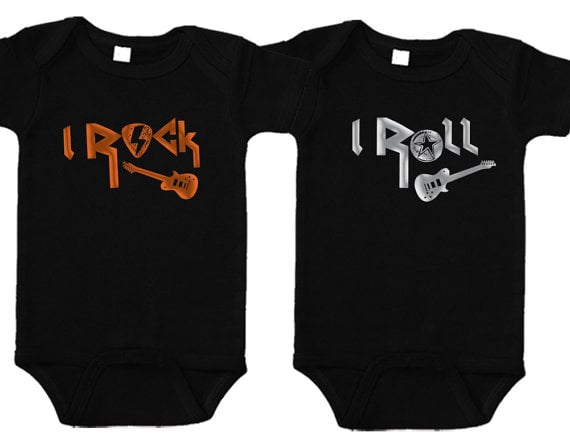 Give the twins an early start on their band with some cute outfits [7] ($19).
Thing 1 and Thing 2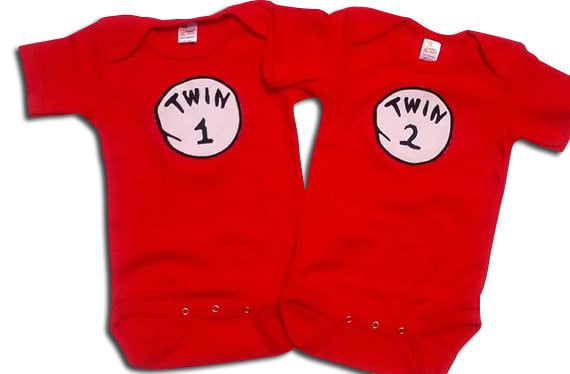 These Seuss-themed onesies [8] ($33) are a great way to identify your tots during the first few weeks.
Veggie Delight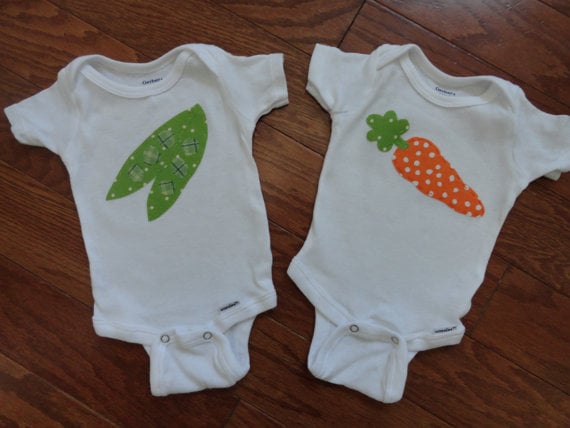 This peas and carrots set [9] ($26) is cute enough to eat!
Suit and Tie
Get the boys ready for a fancy affair with more formal attire [10] ($30).
Kids' Meal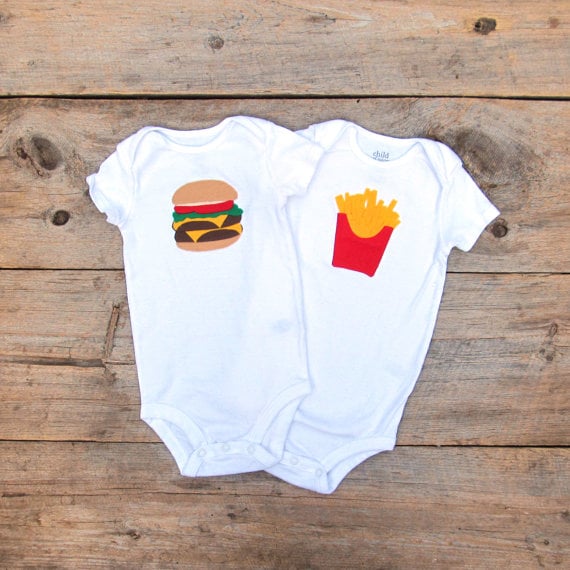 Fast-food fans will love this burger and fries set [11] ($36).