Kids aren't the only ones gearing up for the new school year. Though most New Year's resolutions are made in January, some moms use the start of the school year to better organize themselves. One easy way to do so: update your smartphone and tablet with new apps designed to make moms' lives easier. Before the school year starts off in earnest, download a few of these apps, and let your phone do the hard work for you!
Here Comes the Bus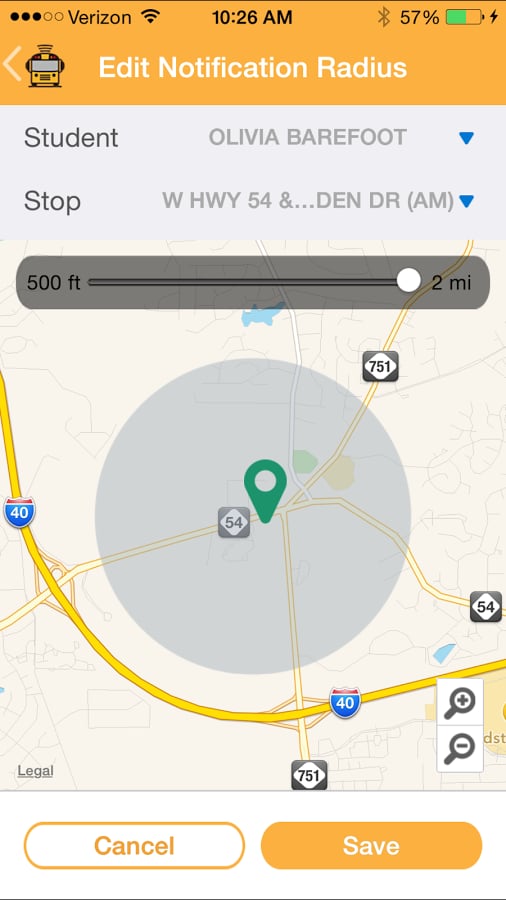 If you've ever found yourself missing the school bus by mere seconds or standing out in the rain only to learn that the bus was delayed, Here Comes the Bus [1] (free) was made for you! You'll have to check and see if your school district's buses are enabled with GPS tracking, but if they are, the app tracks your child's bus's real-time location so you can arrive at the bus stop right on time!
School A to Z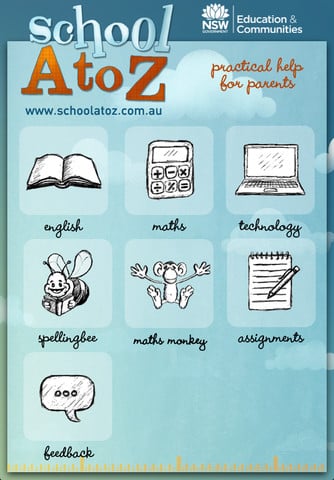 It's been a long time since Mom and Dad sat on the student side of the classroom. Sure, your kids should be doing their homework themselves, but the reality is they turn to their parents for help. If Common Core math has you confused and you can't remember the difference between active and passive voice, School A to Z [2] (free) is here to help. Filled with tutorials and games, the app is a crutch for parents and kids alike!
Cozi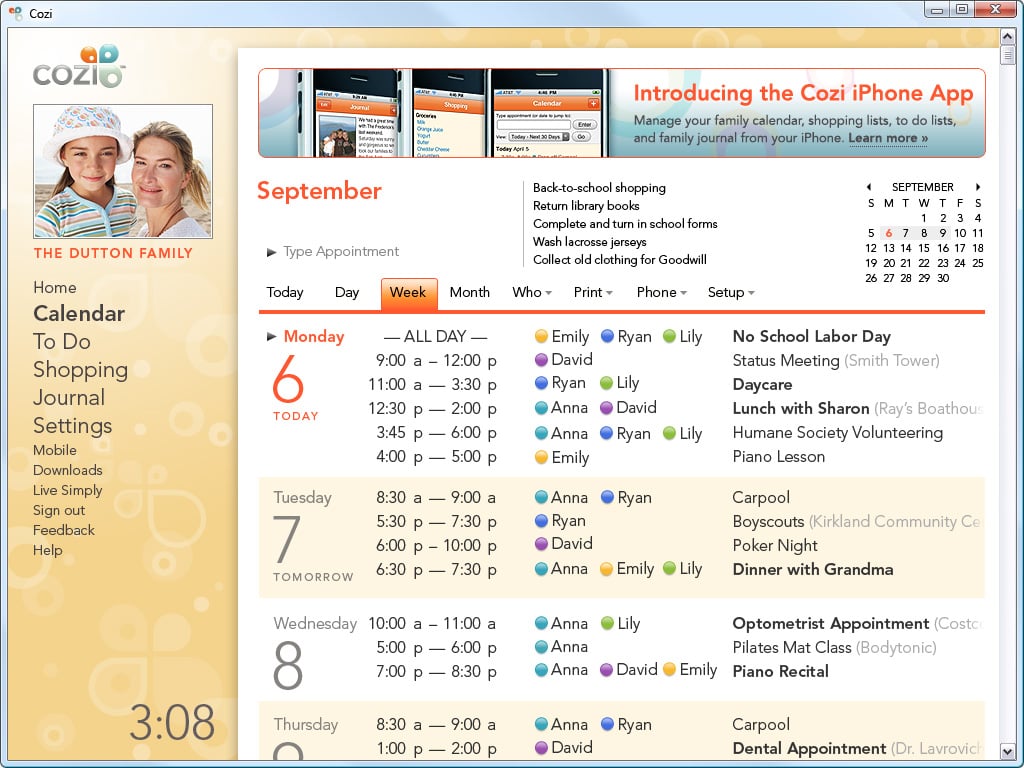 The free Cozi app [3] lets you manage your family calendar by adding appointments, setting reminders, and uploading to-do lists that all family members can see. Cozi works on your iPhone or iPad, Android, BlackBerry, or the web, and your updates automatically sync to all users connected to your account. Cozi can even send emails confirming appointments to any family member's inbox or text them directly. Also keep track of memories and photos in the Cozi family journal.
Meal Planning by Food on the Table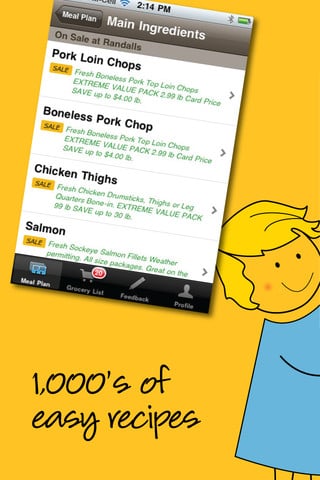 One of the hardest parts of the back-to-school process is getting back on a regular eating schedule. Meal Planning by Food on the Table [4] (free) helps Mom make a weekly meal menu based on sales at the local grocery store. Saving money and eating well has never been quite so easy!
Clipboard by VolunteerSpot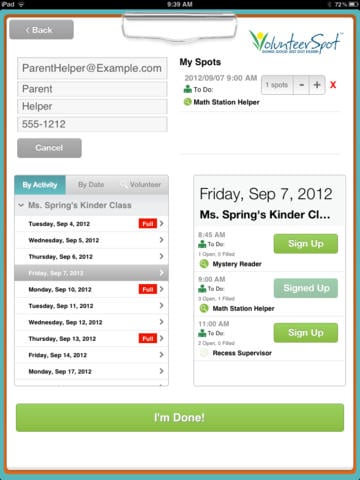 If you've been assigned (or volunteered for) the thankless job of room parent, don't fret. With Clipboard by VolunteerSpot [5] (free), you can easily seek out helpers to aid in classroom duties. Have a potluck breakfast planned for the classroom? Add it to the calendar along with the items you need, and then blast it to the class. Within minutes, you'll have fellow parents signing up to bring in bagels and juice.
AccuWeather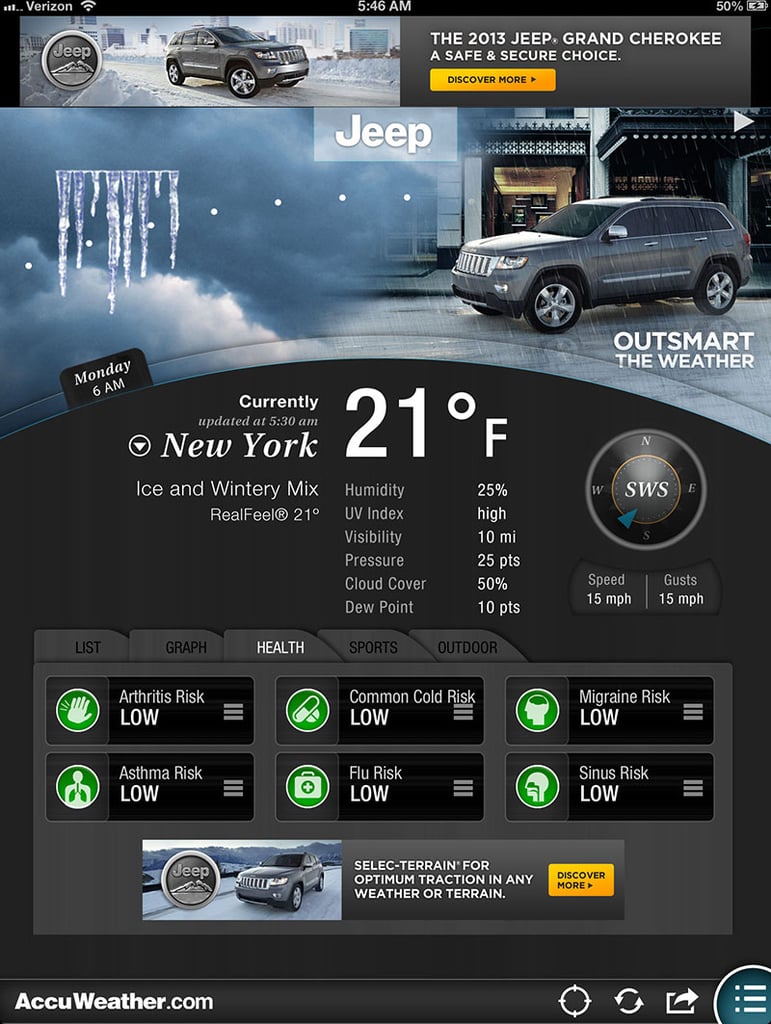 Just knowing it is supposed to snow doesn't provide much help when planning for school the next day. Knowing how much it will snow does! AccuWeather's app [6] (free) provides specific info for Mom's own zip code, down to hour-by-hour temperature and precipitation forecasts.
The Snack App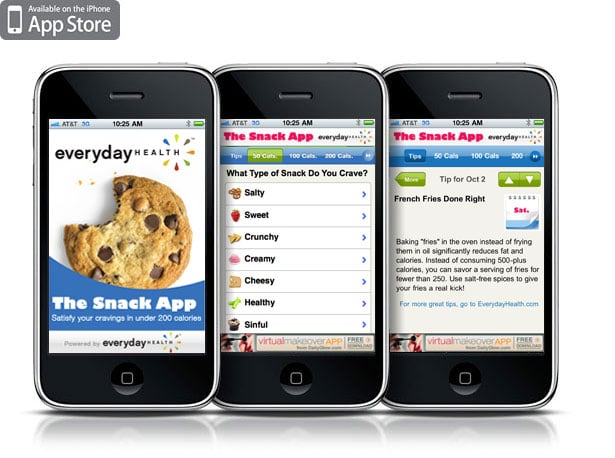 For three years I was in charge of ordering the "healthy snack" for my son's preschool. Every year I struggled to come up with new and exciting ideas that met the healthy and kid-friendly requirements. With The Snack App [7] (free), hundreds of snacks are sorted by calorie counts and type of craving, so snack helpers can easily pick selections that satisfy schools' requests.
UpTo — Social Calendar
If parenthood is all about juggling, then working parenthood is about juggling 10 things at once. If you try to keep your work, your kids, and your own schedule going on one calendar, chances are it is pretty packed. It also often means that your colleagues get notices for your kids' doctor's appointments because you were just trying to block out the time. With UpTo — Social Calendar [8] (free), you can share events with whomever you want while still blocking time on your calendar so others know you're out. Which means your colleagues can receive a notice that you need to leave early on Thursday, but they don't need to know it is for the school play.
Artkive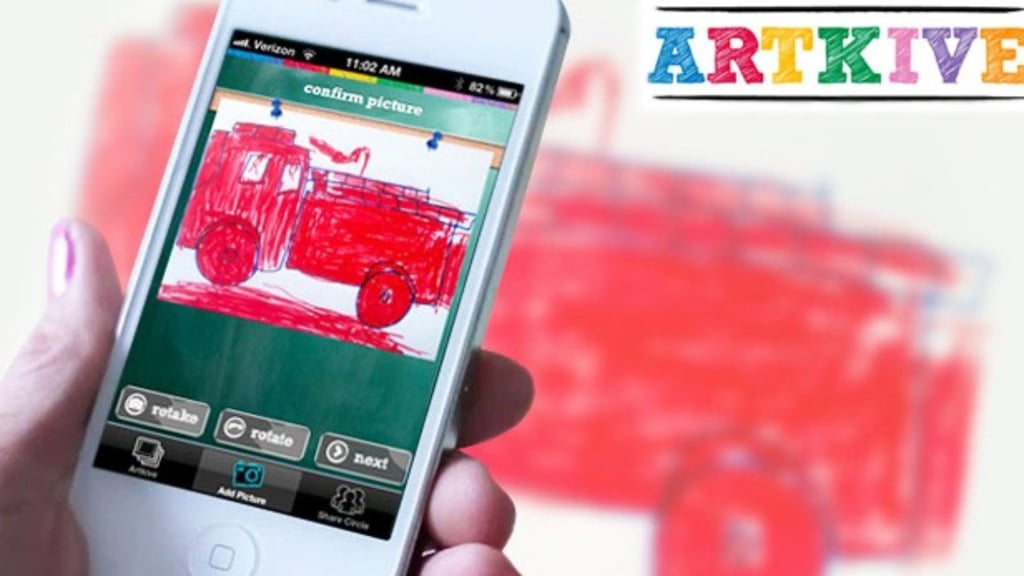 While we're constantly in awe of our children's amazing creations, the paintings, sculptures, and sketches do tend to pile up at an insanely fast pace. Artkive [9] (free) offers a straightforward, easy-to-use approach to archiving (get it?) your children's work. The app is best for parents whose main priority is organizing and storing creations, and it also allows you to turn their paintings and drawings into books and other keepsakes.
TeamSnap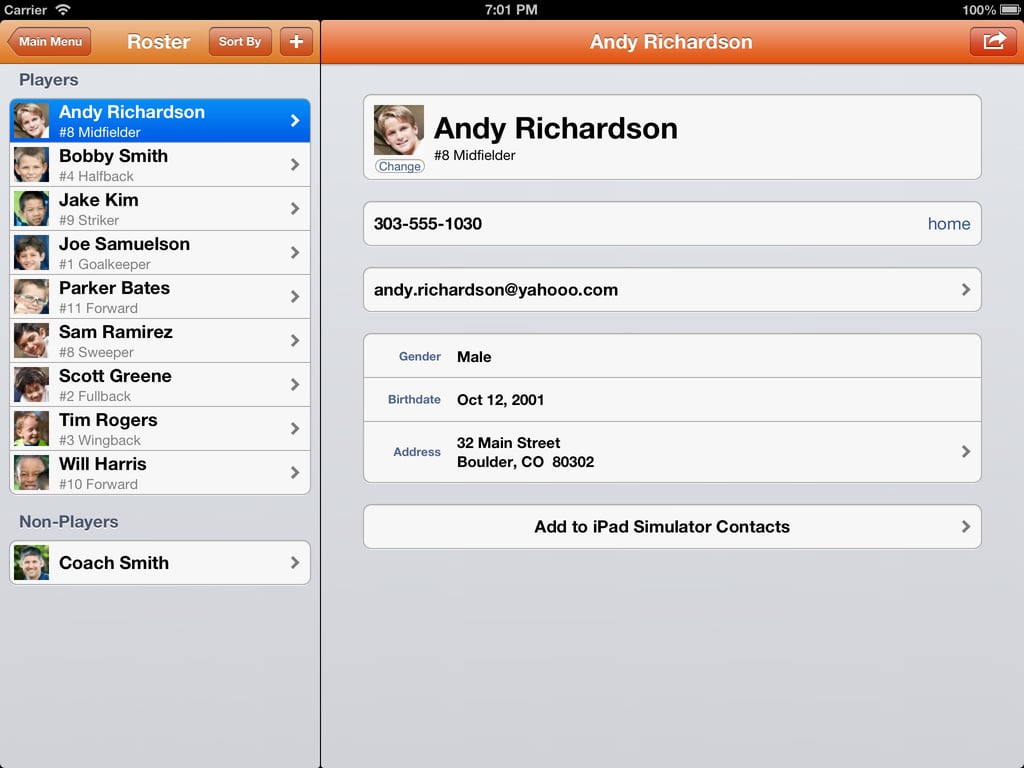 You swore you'd never be a soccer mom, and now here you are bringing snacks to the sidelines each week. Help keep your tots' teams under control with TeamSnap [10] (free), an app that manages your team's roster and schedule. It maps your way to your next game, sends out messages to the team, and even organizes photos you take during the games.
Bank of Mom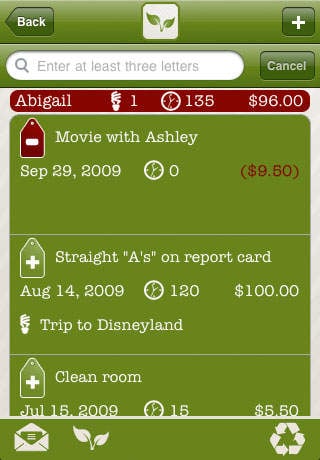 When the little ones ask if they can borrow a dollar here or take an advance on their allowance there, only the most organized moms can keep track of things. The Bank of Mom app [11] ($2) does the dirty work, so no one can blame Mom for making a mistake. It even has an interest option so tots can learn how a bank would treat their withdrawals.
Find My iPhone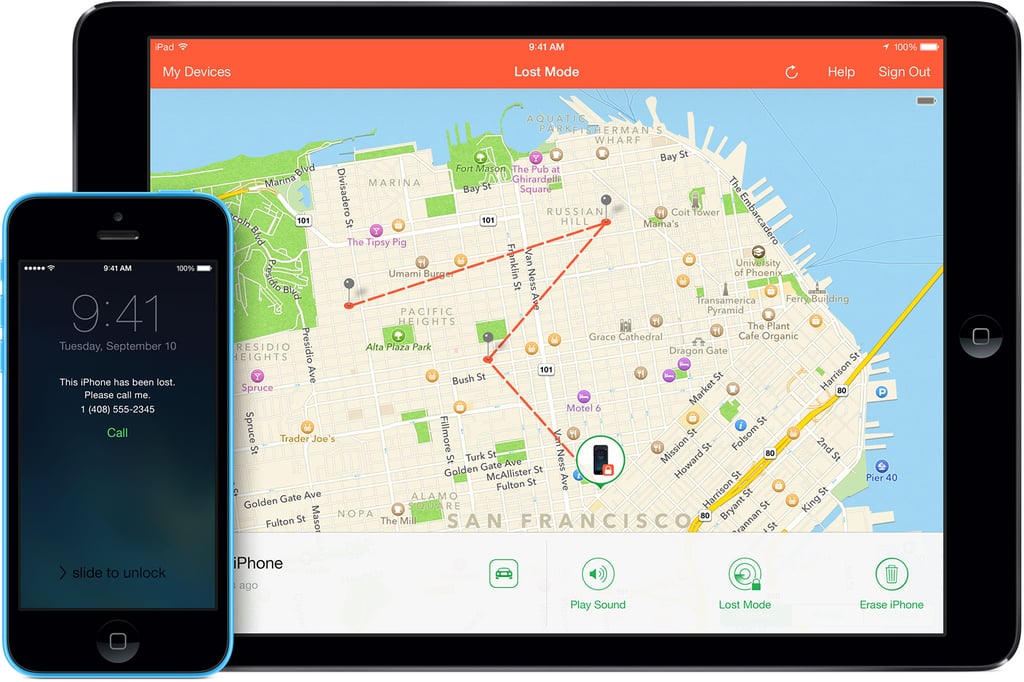 Between PTA meetings, playdates, teacher conferences, and team practices — not to mention your job — there are plenty of places a mama could lose her phone. Find My iPhone [12] (free) does just what the app says — it helps you locate your missing iOS device and protect your data, so you can get right back on schedule as soon as possible.
Pitter-Pad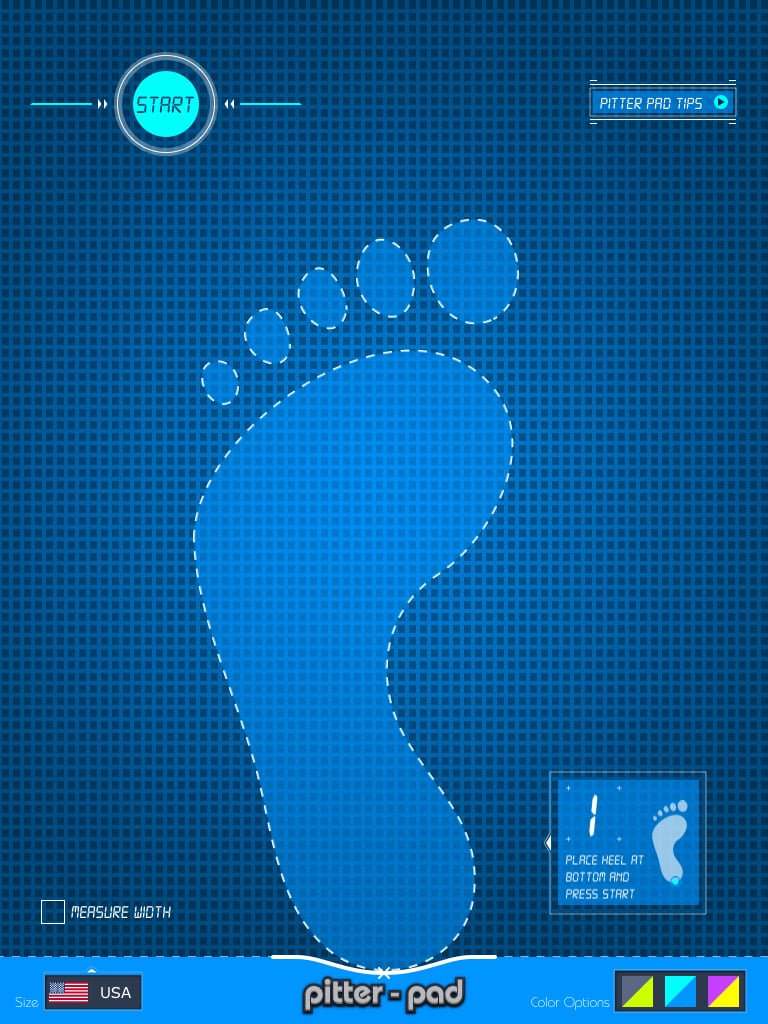 Kids' feet grow like weeds, and we don't always have time to make it to the shoe store to cover them. Take the guesswork out of online shoe shopping with Pitter-Pad [13] (free). The interactive iPad app measures infant and toddler feet to secure the right shoe size. Simply place their feet in the foot icon, move the "measure line" down to the longest toe, and wait while the shoe size is calculated.
RedRover
We've loved the RedRover app [14] (free) since it launched a few years ago, but the latest version makes it a must have for parents. The playdate app is more than just a way to find playmates for your tot; it's a way to help parents find kid-friendly activities in their area. The app curates event listings at local museums, libraries, and more; provides links for purchasing tickets; and then helps parents plan where they can eat, play, or shop near the destination. Though only available in NYC, Boston, the Hamptons/North Fork, Atlanta, and the San Francisco Bay Area right now, the company is planning on expanding its reach in the coming months.
Ringya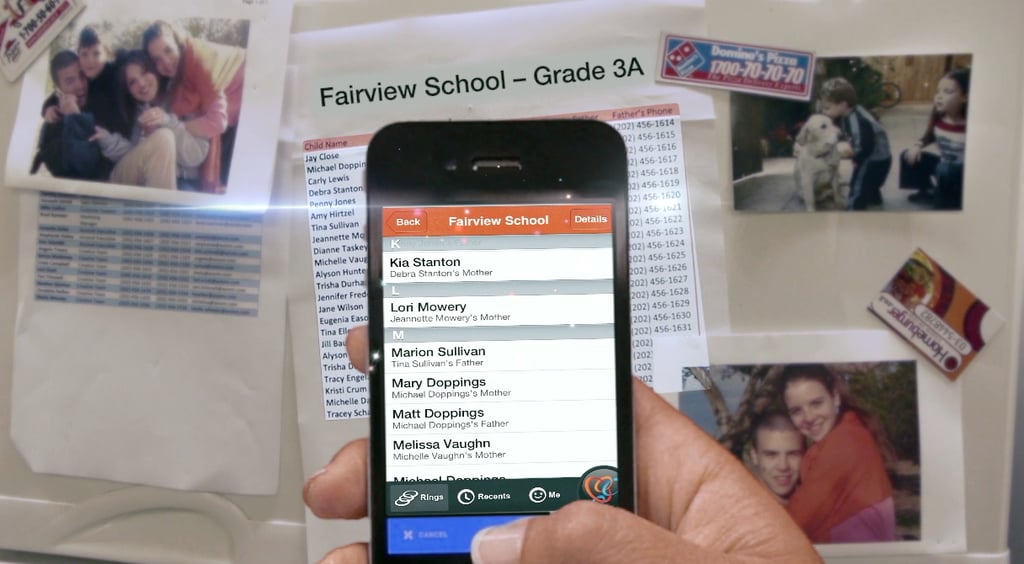 Say goodbye to the sea of class lists and team rosters taking up space on your refrigerator. With Ringya [15] (free), the traditional contact list can find its way into the wastebasket once and for all. Simply snap a photo of any phone list, and watch as it is uploaded into your phone and categorized as a "ring" or an organized contact list. You can then share your "ring" with others who have the app so everyone can share the list.
Should you need to tell teammates that soccer practice is canceled, simply enter the app and click on the soccer ring, and a message (a phone call, text message, or email) can instantly be sent to everyone at once. And for those of you who, like me, only know some of your tot's friends' parents as "John's mom," the app displays whatever info it has about a caller (info that you can adjust once the list is imported) when the phone rings.
ChoreMonster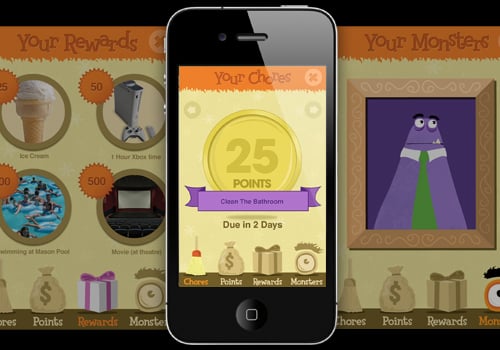 We don't like to call it bribing, but sometimes it takes an incentive plan to get your tots to complete some tasks around the home. When threatening to take away screen time isn't working anymore, turn to ChoreMonster [16] (free), a rewards app that actually works because it feels more like a game than a chore. Parents go into the app and set up the chores, rewards (ranging from extra minutes of bedtime reading to money and ice cream outings), schedules, and point values. Then, kids log into the app to see what is expected of them, when they must complete it by, and how many points it is worth. Once your son completes a chore, he can mark it complete, and parents receive an alert so they can approve it. As tasks are completed, points and tickets are earned — points go toward rewards, while tickets are used in the app to collect new monsters.
Tango Card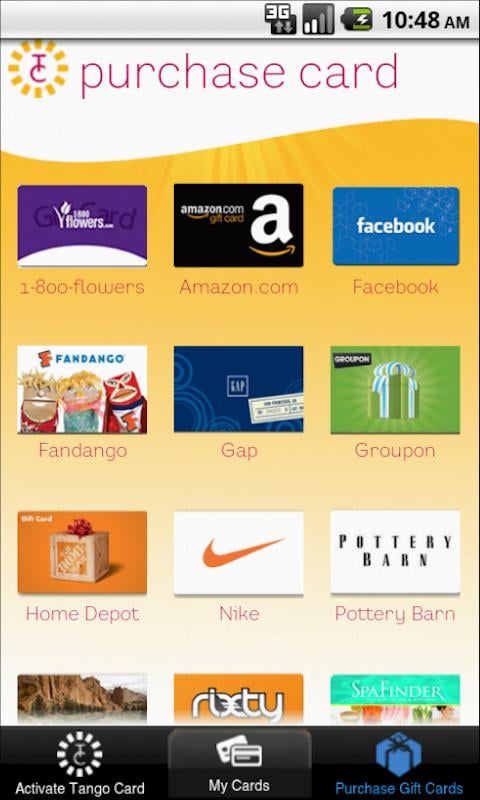 Gift cards are great, until you're standing at the cash register and realize you left them at home. Tango Card [17] (free) holds all of your gift-card numbers and balances so you'll never be missing them again. The app even updates as you spend your balance, so it is always accurate.
[18]