When it's time for your new addition to make his "real world" debut, what you choose to dress him in can be a big decision — especially when snap-happy dads and grandparents are going to be there to capture every moment on camera.
Eighty-one percent of POPSUGAR Moms readers [1] say they bought a special ensemble for their newborn to wear on this momentous day, and if you're planning on following suit, we recommend an outfit that's soft, cozy, and easy to get on and off. Converter gowns and kimono styles are especially desirable, as are pieces that don't go over the new baby's head. Check out our 25 favorite finds, and tell us: what did (or will) you bring home baby in?
Egg by Susan Lazar Lap Tee Onesie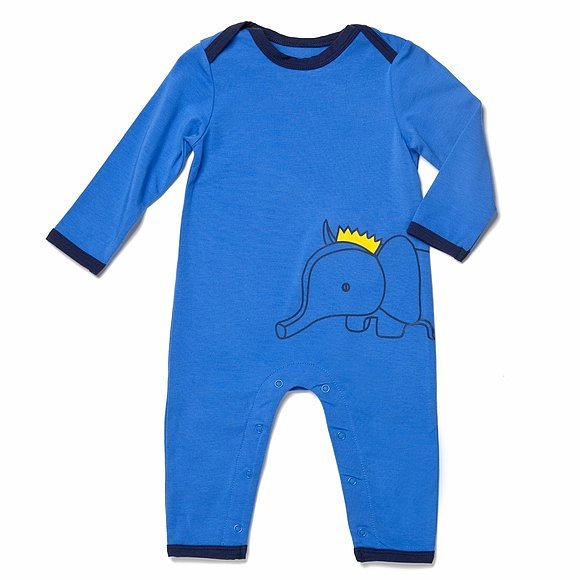 The simple outline illustration on Egg by Susan Lazar's Lap Tee Onesie [2] ($48) will appeal to those with a modern aesthetic.
Kate Quinn Organics "Knot Just a Hat" Two-Piece Set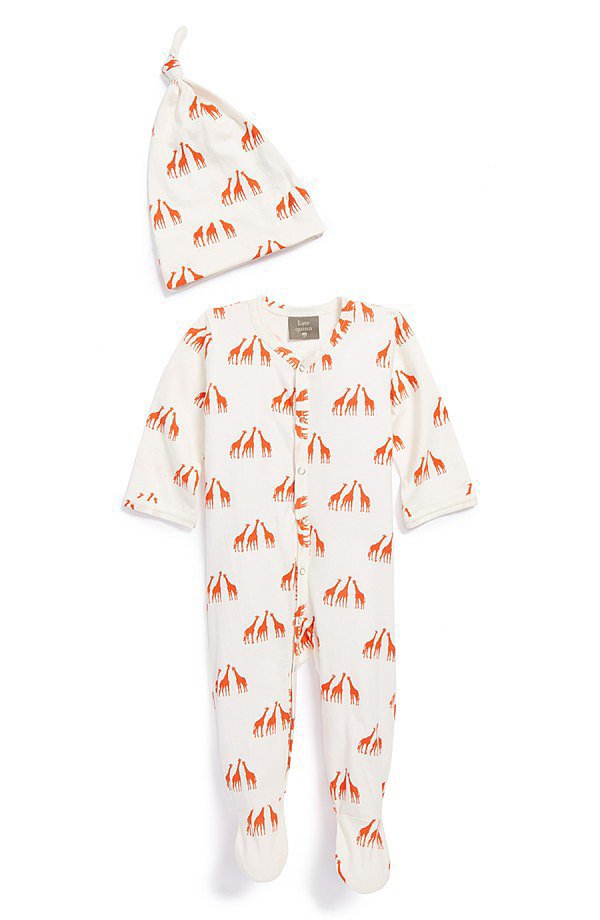 Gender-neutral giraffes adorn this charming ensemble by Kate Quinn Organics [3] ($46).
Finn + Emma Floral Coverall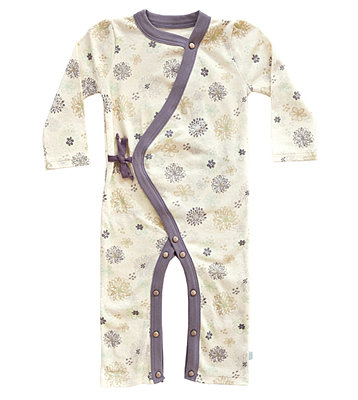 The all-natural wooden snaps and organic cotton used on Finn [4] + Emma's pretty floral coverall [5] ($32) make it a feel-good choice.
Burberry Cashmere-Blend Check Coverall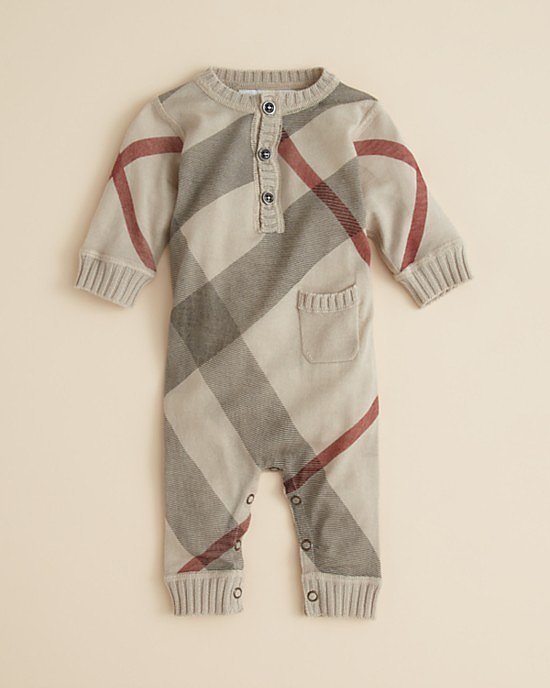 Who says designer duds don't go with diapers? Burberry [6]'s Cashmere-Blend Check Coverall [7] ($139, originally $185) is a posh pick for the well-heeled newborn.
Little Me Race Car One-Piece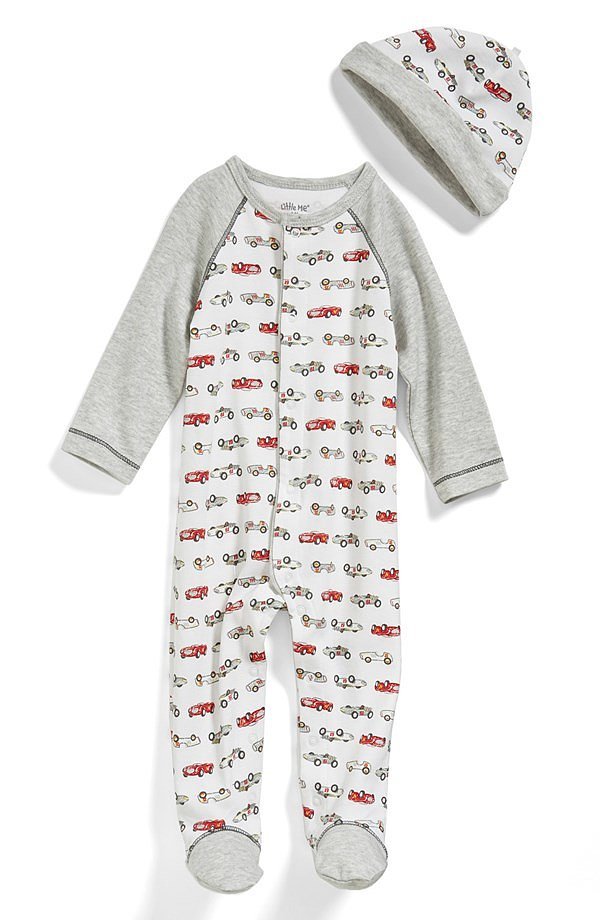 Kick things off in the fast lane for your baby boy with Little Me's sweet race-car one-piece and coordinating cap [8] ($18). And the price is right too!
Nordstrom Baby Romper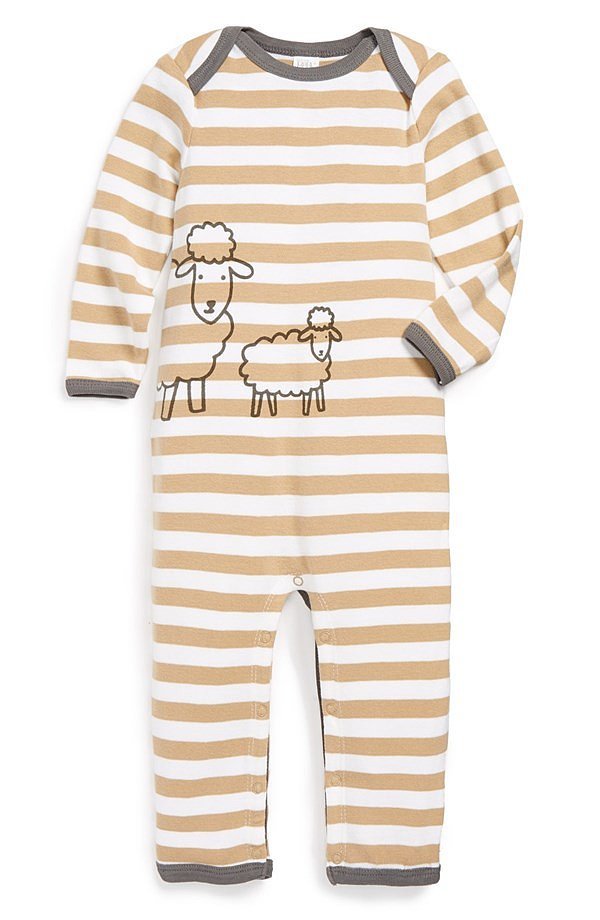 The neutral color combo of Nordstrom [9]'s easy cotton Baby Romper [10] ($18) makes it an appropriate pick for a baby boy or girl. Flip it over, and there's a pickup truck and neon yellow accents on the back!
Egg by Susan Lazar Striped Knit Layette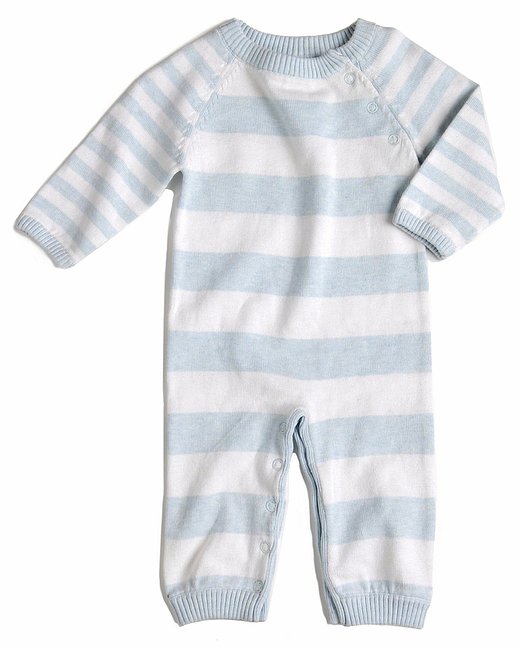 Snatch up one of these Striped Knit Layettes [11] ($58) in comfy knit cotton that's just the right weight for cold-weather babies. They come in a wide range of color combos with wide or thin stripes.
Magnificent Baby Velour Footie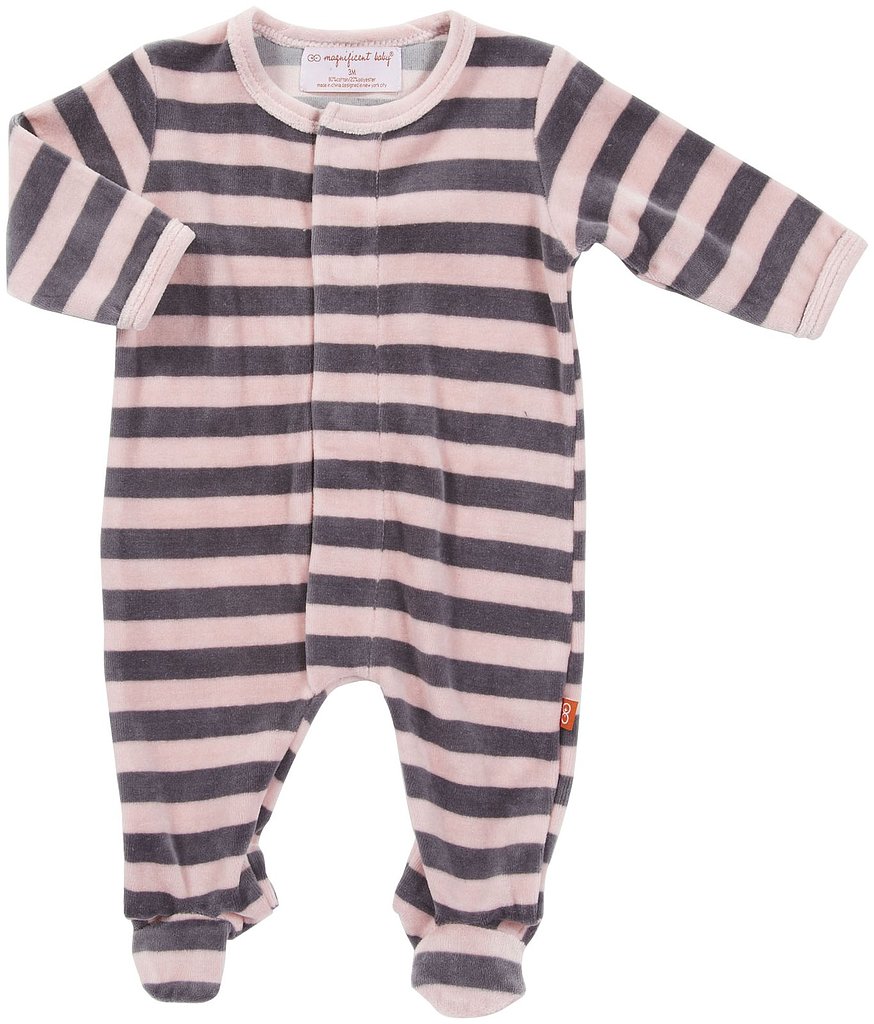 Magnificent Baby [12]'s magnetic closures make them a favorite of parents, and the Velour Footie [13] ($36) makes for a cozy and easy-on, easy-off homecoming look.
Gordonsbury Rosebud-Embroidered Layette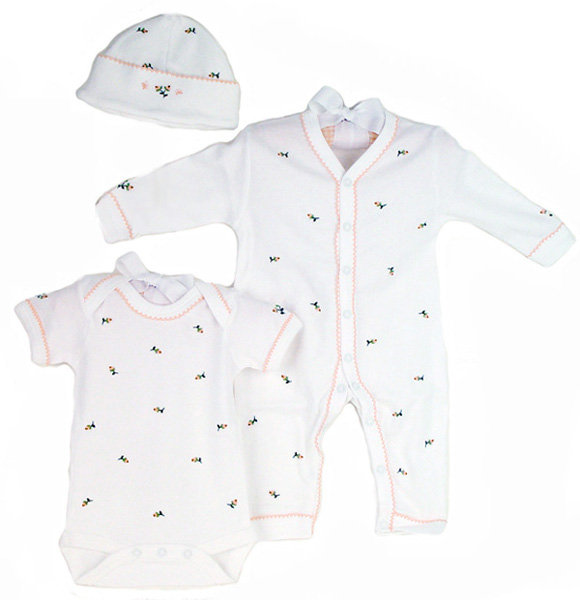 A most feminine choice for a baby girl, Gordonsbury's Rosebud Layette [14] ($125) includes long and short bodysuits, a receiving blanket, booties, a hat, and a bib.
J.Crew Baby Footed Coverall in Heart Stack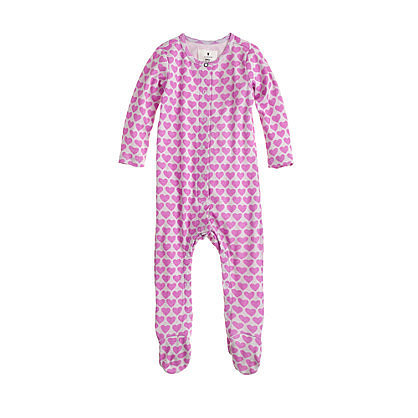 The best way to merge a modern style sensibility with a feminine look, this J.Crew Baby Coverall in Heart Stack [15] ($30) is soft, stretchy perfection.
Zara Mini Cashmere Star Set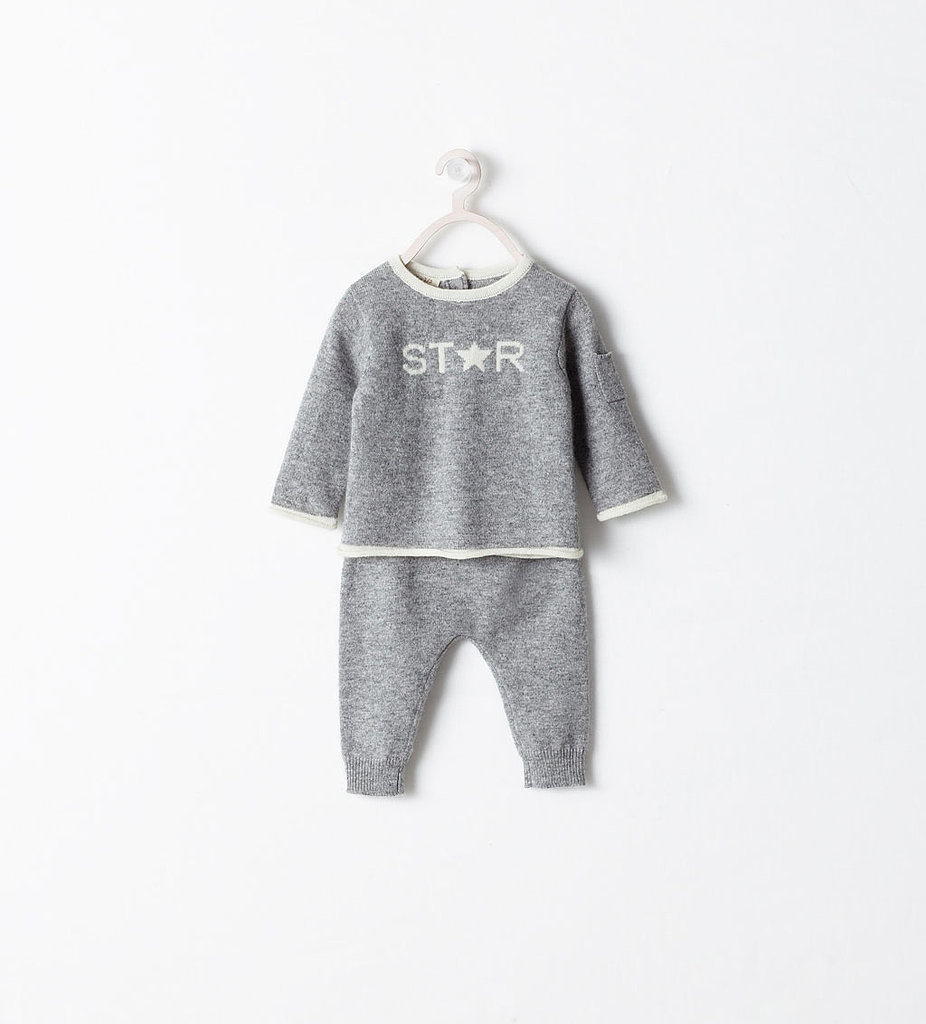 Zara's Mini Cashmere Star Set [16] ($66) will envelope your new arrival in snuggly softness. A special investment for a special baby!
Katebaby Babie Footie in Ella Bird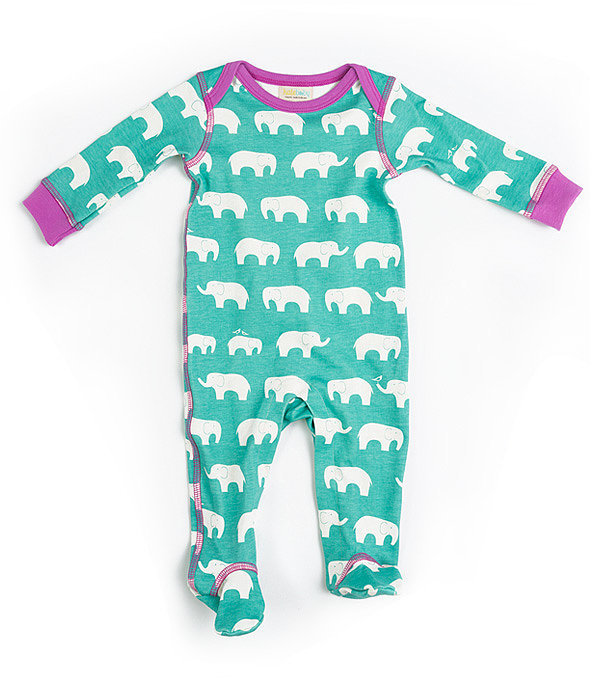 Katebaby is new to the baby and toddler apparel market, and the all-organic line has the sweetest baby footie [17] ($32) for parents who prefer a bit of color for their babes.
Ralph Lauren Solid Kimono Set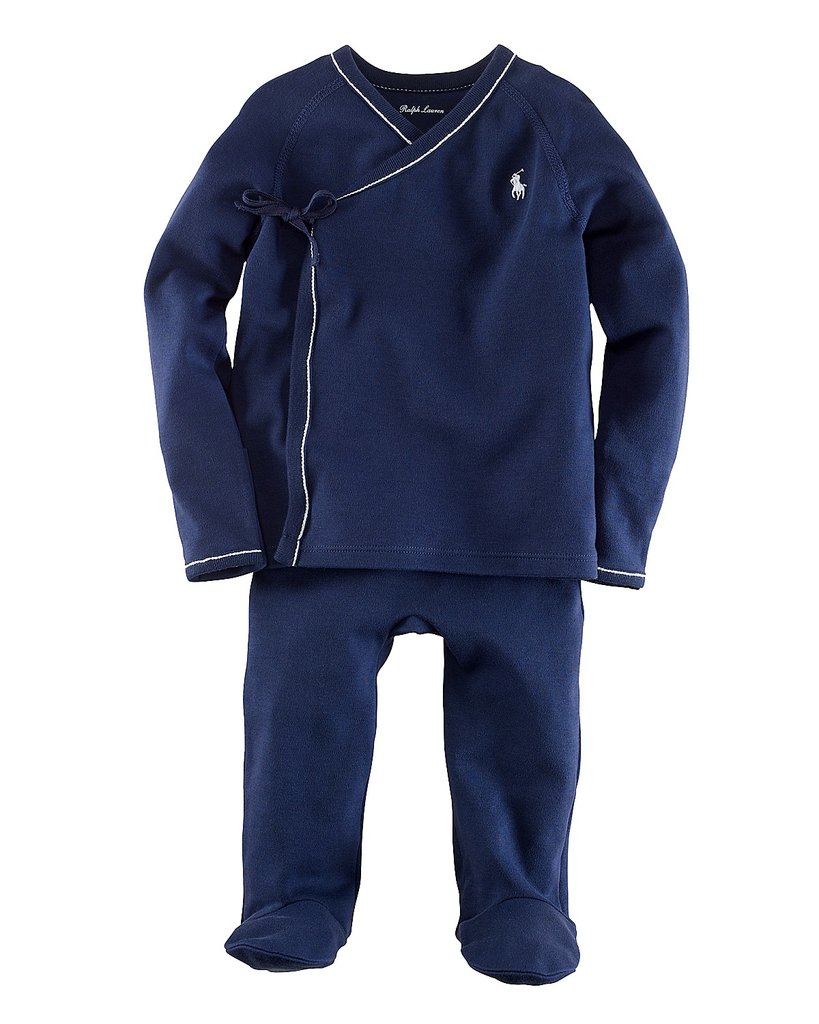 Classic french navy with white trim ensures that everyone will know that the babe you're bringing home is all boy! Ralph Lauren's Solid Kimono Set [18] ($35) in soft cotton jersey is easy to get on and off your newborn.
Kate Quinn Organics Striped Hat Set
Kate Quinn Organics' sweet and simple striped layette [19] ($44) features contrasting blue stripes and a matching hat.
Angel Dear Girls Take Me Home Set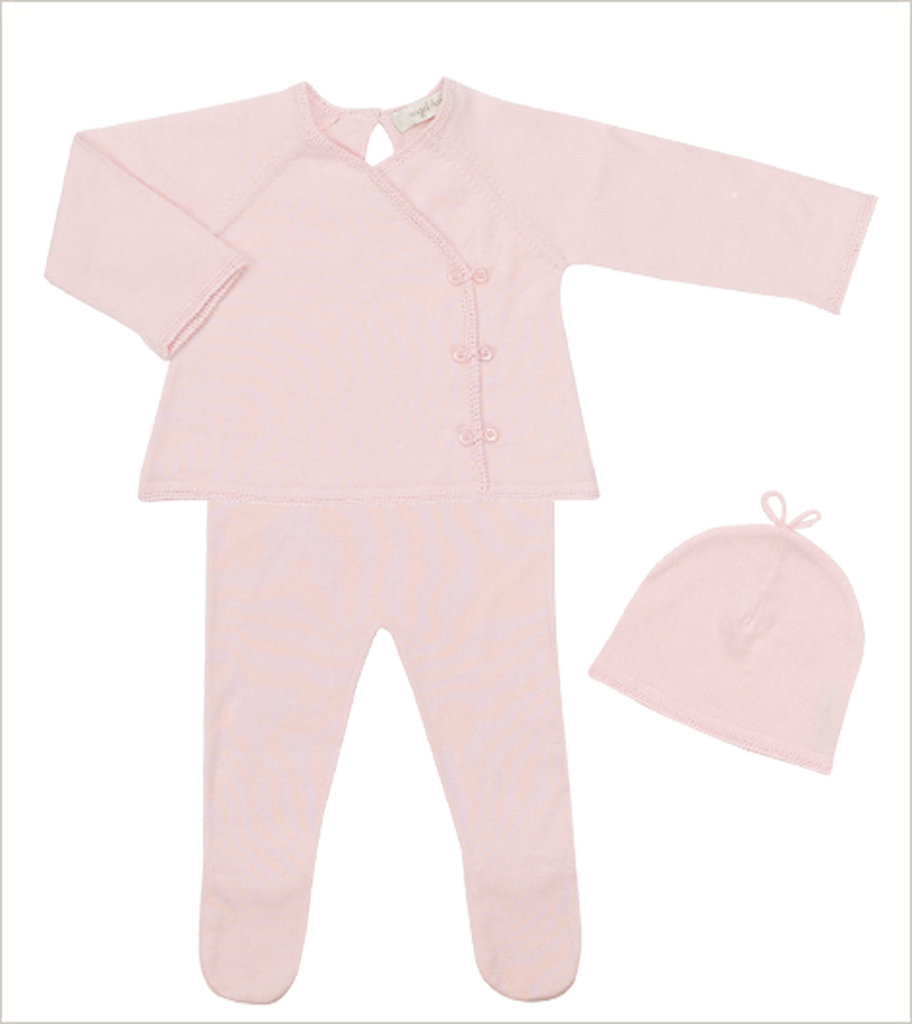 This supersweet set from Angel Dear [20] ($60) comes in pink, blue, or white and is made of superfine-gauge sweater knit for comfort all year round.
Burt's Bees Baby Best Dressed Baby Set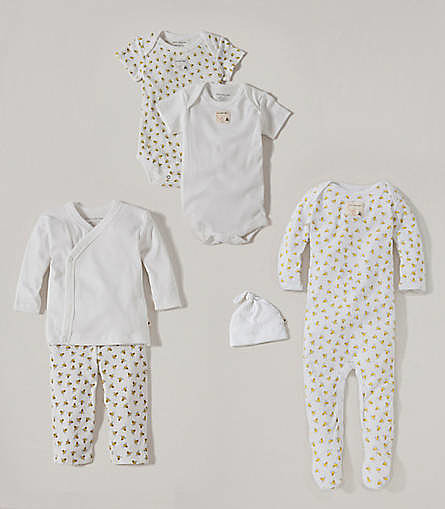 Burt's Bees Baby's charming Best Dressed Baby set [21] ($35) is buzzing with bees and offers a variety of layering options, no matter the temp on baby's big homecoming day (at a pretty amazing price point!).
Mommy, I'm Home Set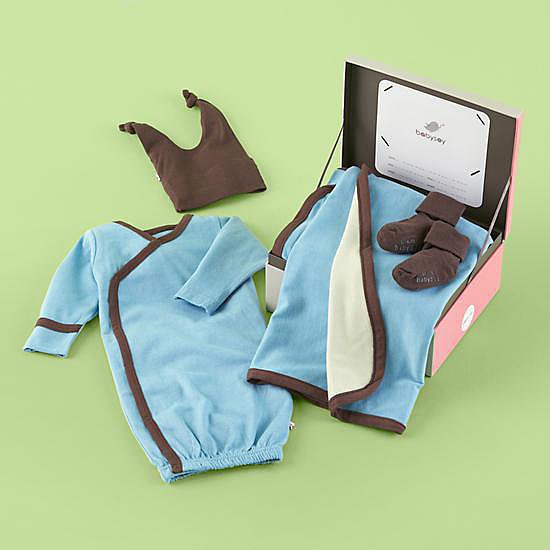 Available in baby boy or girl color combos, this four-piece gift set [22] ($48) is sweet and simple and features a modern palette.
Little Giraffe Starter Kit
Little Giraffe [23] gained popularity for its plush, satin-trimmed blankets, and this starter set [24] ($109) combines one with a sweet converter gown and matching infant cap.
H&M Rib-Knit Set
Get the look of luxury minus the hefty price tag thanks to H&M [25]'s organic cotton Rib-Knit Set [26] ($50) in gender-neutral ivory.
Little Lamb Take Me Home Layette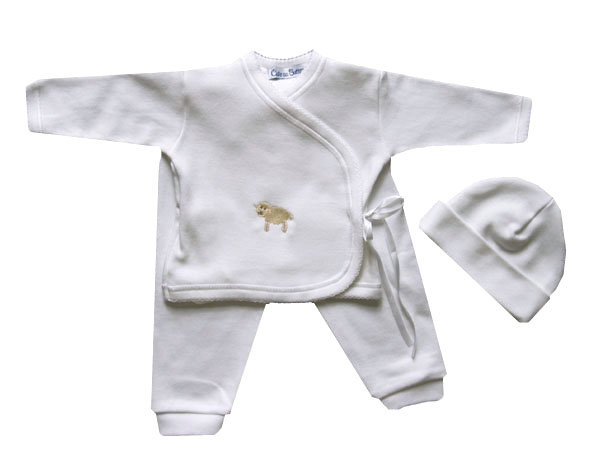 This beautiful Little Lamb Layette [27] ($50) is a timeless choice that would make a special shower gift, and the lamb can be embroidered in blue, pink, or yellow.
Egg by Susan Lazar Striped Knit Layette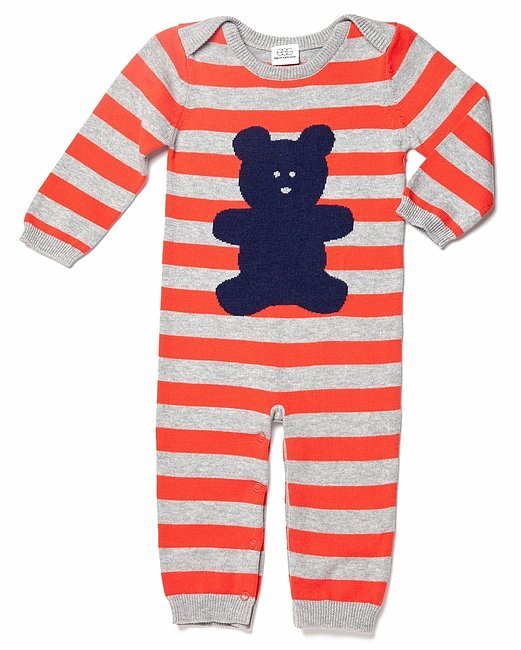 Your baby bear will stay cuddly and warm in this Striped Knit Layette [28] ($70) from Egg by Susan Lazar. Choose from three vibrant color combos for boys, girls, or surprise babies.
Stem Baby Sweatshirt and Pants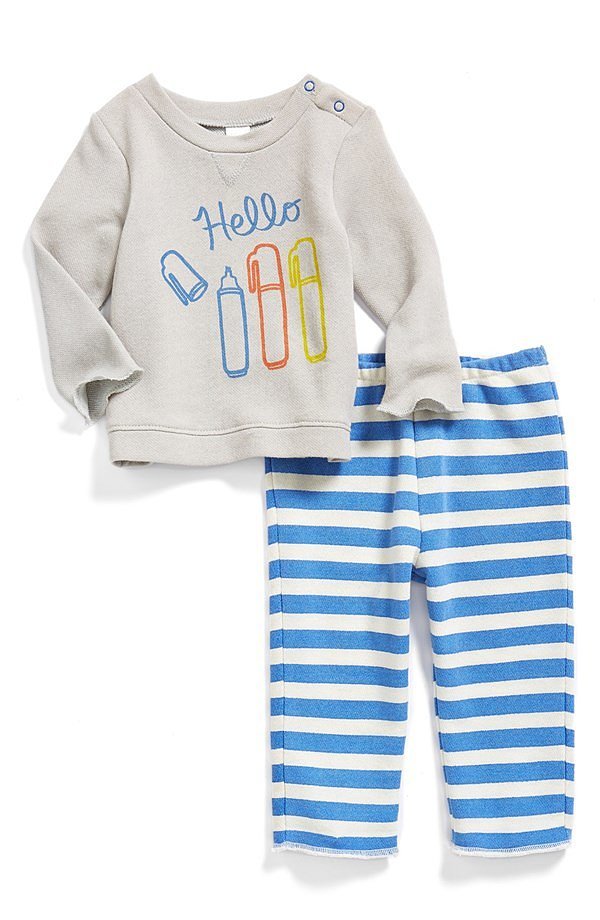 Your casual kiddo can entire the "real world" in signature laid-back style, thanks to Stem Baby's Sweatshirt and Pants [29] ($38) ensemble.
Tea Kuss Baby Sweater Set
The kimono styling of Tea Collection [30]'s Kuss Baby Sweater Set [31] ($75) steers clear of your newborn's delicate belly button.
Kate Quinn Organics Romper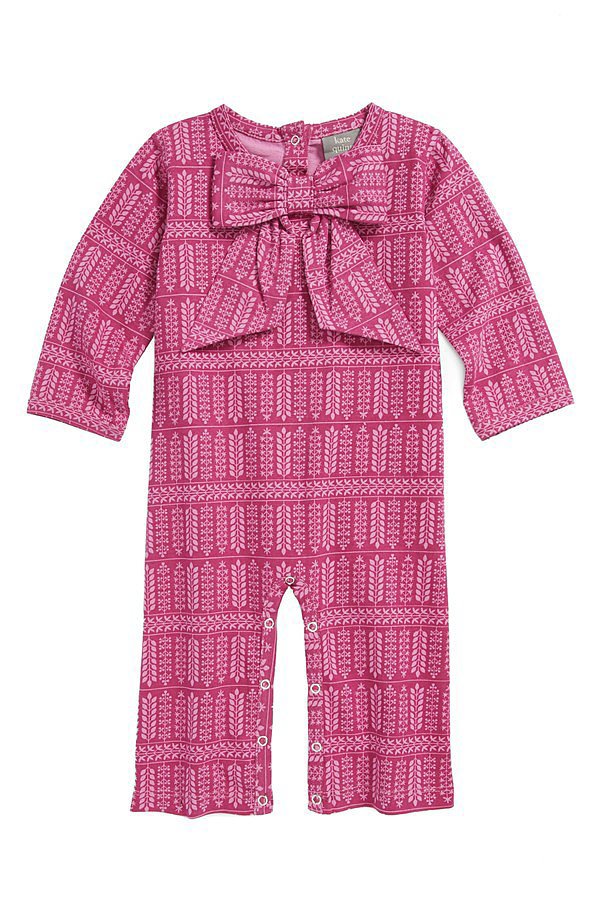 Because the greatest gift you've ever received deserves to be wrapped in a bow, bring your baby girl home in this sweet tone-on-tone romper by Kate Quinn Organics [32] ($40).
Baby Gap Favorite Yay! One-Piece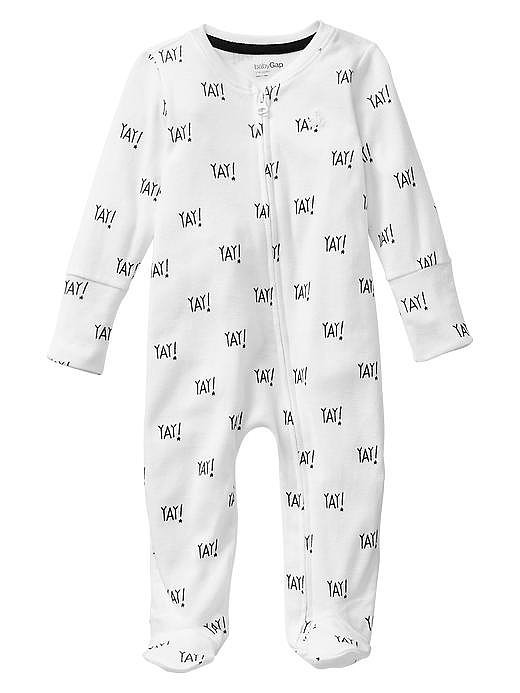 Let your baby wear what his parents are feeling with Baby Gap's cozy Yay! One-Piece [33] ($25) — perfect for a newborn boy or girl.