Time to clean out the kitchen and stock up on matzo — Passover is just a week away! Though the holiday is one of remembrance, no one said you can't have a little fun leading up to the first Seder. Check out 15 fun finds that will put tots of all ages in a Passover mood!
Frog Jacks Game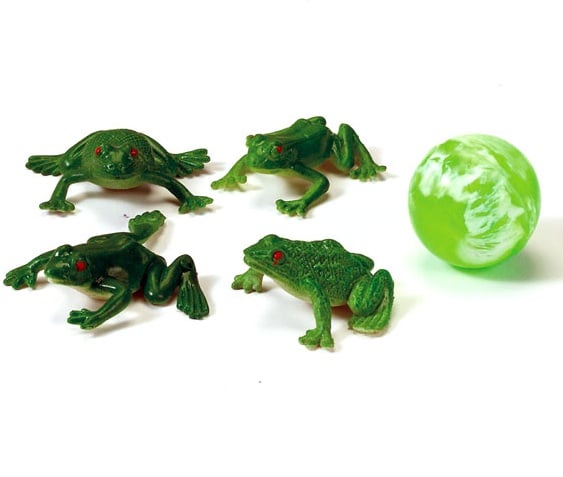 When it's time to talk about the 10 plagues, add some frog-themed fun to your Seder with a set of Frog Jacks [1] ($13). It's the perfect classic game that everyone at your gathering can participate in (and get a laugh out of) — from kids to great-grandparents.
10 Plagues Bowling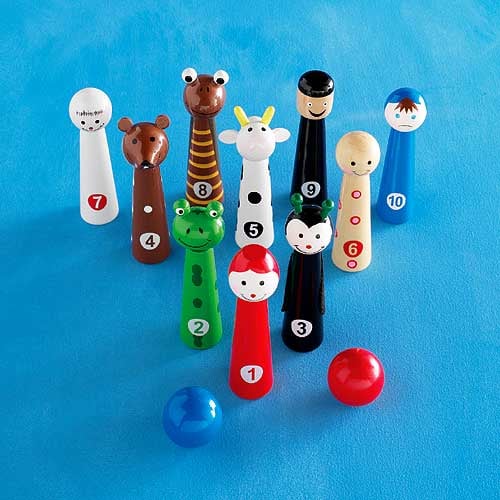 Once the afikomen's been found, little ones need something to keep them occupied through the remainder of the meal. This Wooden 10 Plagues Bowling Set [2] ($25) is sure to keep restless tots busy!
Personalized Seder Plate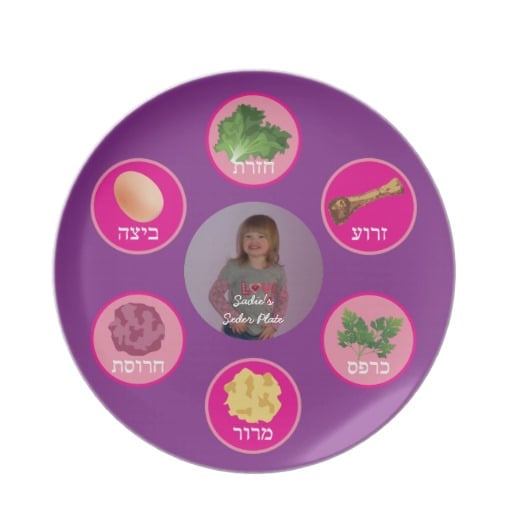 Upload your little one's photo to Zazzle to create their very own one-of-a-kind Seder Plate [3] ($33). Easy to clean and nonbreakable, the plate will withstand years of Passover celebrations to come.
Matzo Bib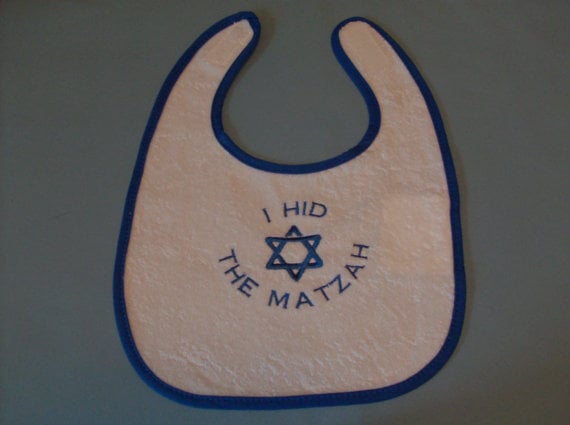 Is your little one too young to participate in the matzo hiding game? He or she can still join in on the fun with this adorable — and somewhat mischievous — matzo bib [4] ($11).
10 Plagues Masks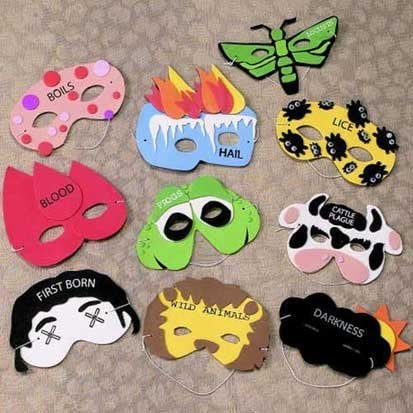 Keep your Seder lively and full of tot involvement with these 10 Plague Masks [5] ($10). Made of foam, they easily allow parents and little ones to play their part in the retelling of the tale of Exodus.
Felt Seder Board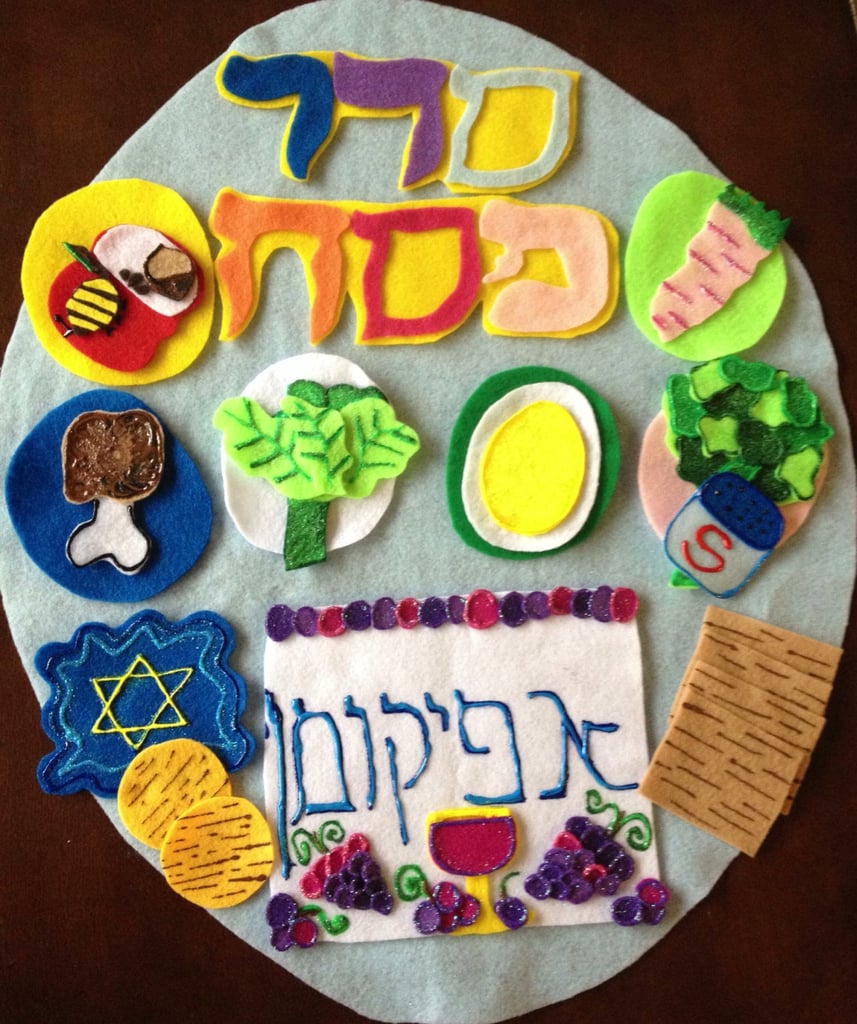 Ensure your tot's little hands stay busy throughout your Seder with a plaything that's perfect for the Passover holiday — his very own felt Seder board [6] ($26). The hand-constructed felt board contains more than 20 pieces so that your kids can arrange their very own Passover table while learning about the holiday.
Passover Chocolate Marshmallow Frog and Locust Gift Set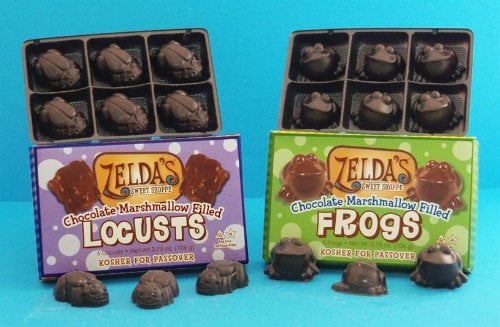 The dessert table will look a lot more fun strewn with Chocolate Marshmallow Frogs and Locusts [7] ($18 for two). The kosher for Passover gift set can even be fun to have out during the Seder.
Happy Passover Matzot Onesie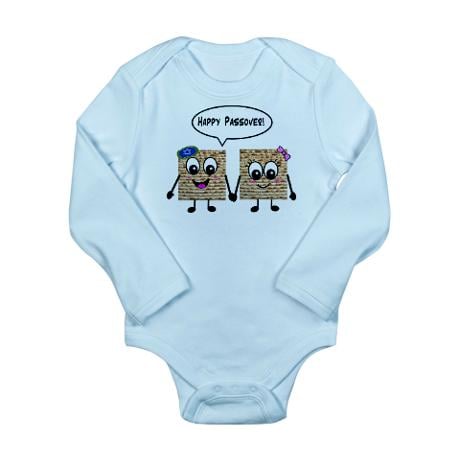 For tots too small to dress up for the meal, this Happy Passover Matzot Onesie [8] ($19, originally $22) is a cute way to welcome the holiday.
Mah Nishtana Wood Puzzle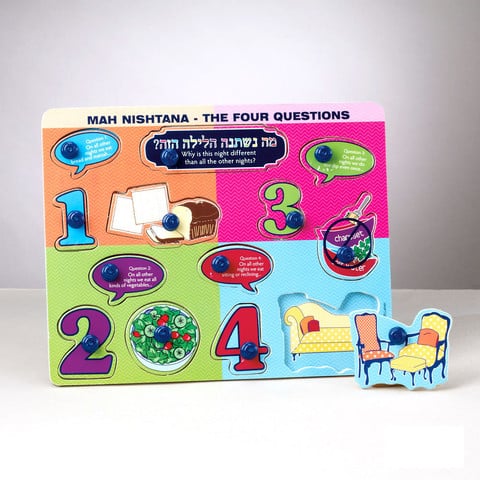 Teach your little one mah nishtana — what makes this night special — with some help from this colorful puzzle [9] ($7).
Passover Bracelet Sets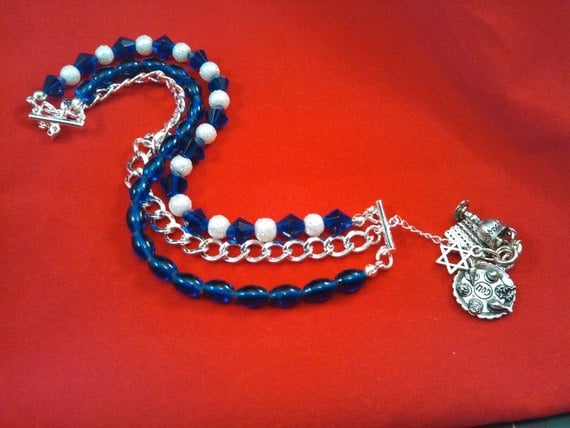 This fashion-forward bracelet [10] ($18) is great for Passover and everyday wear.
Passover Seder Bingo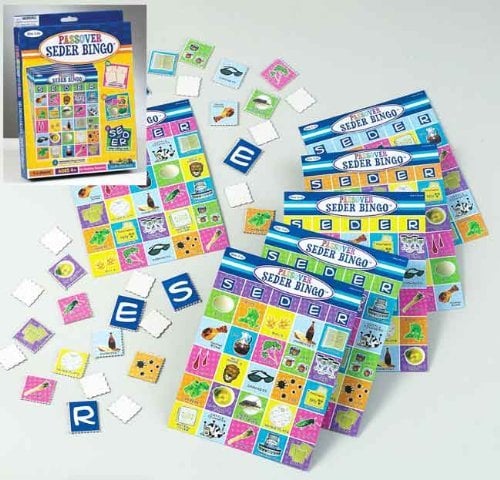 After dinner, gather the kids for a round or two of festive bingo [11] ($14).
The Passover Box of Questions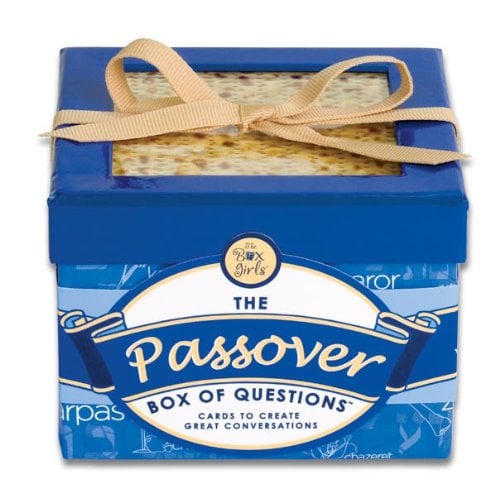 Get a conversation started with Melissa and Doug's box of Passover questions [12] ($19). These matzo-shaped cards are a great way to teach your kids about their faith, family, and more.
Passover Finger Puppets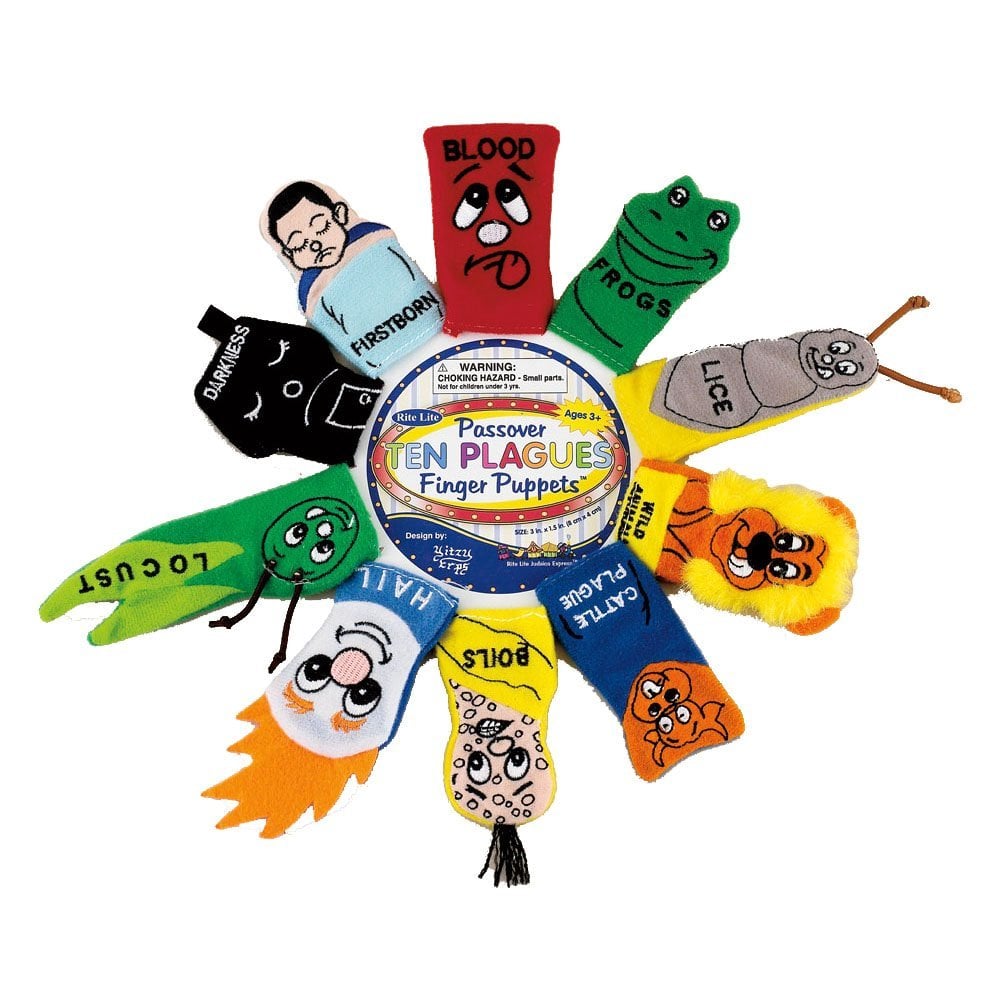 Put a little fun into the story of Passover with these festive finger puppets [13] ($16).
Doll Seder Set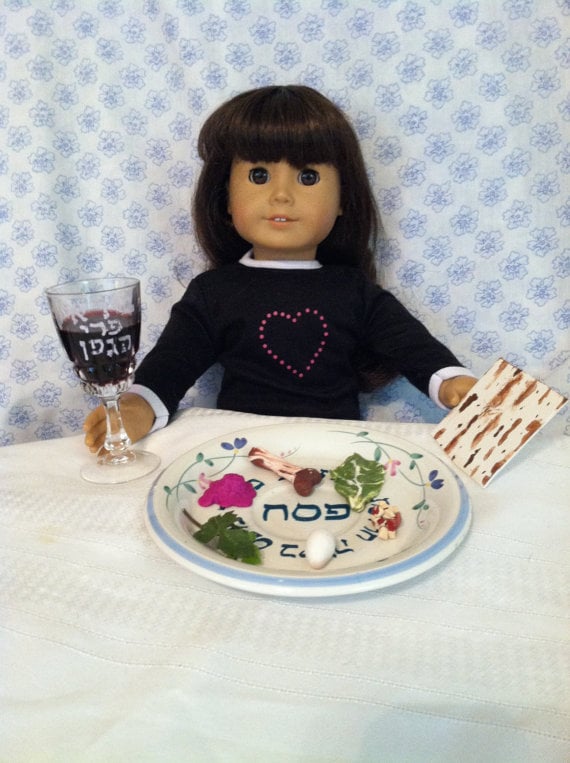 Why should your daughter's doll miss the Passover feast? This Seder set [14] ($32) gives her everything she needs to enjoy the meal, from a glass kiddush cup to her very own piece of matzo.
Matzo Earrings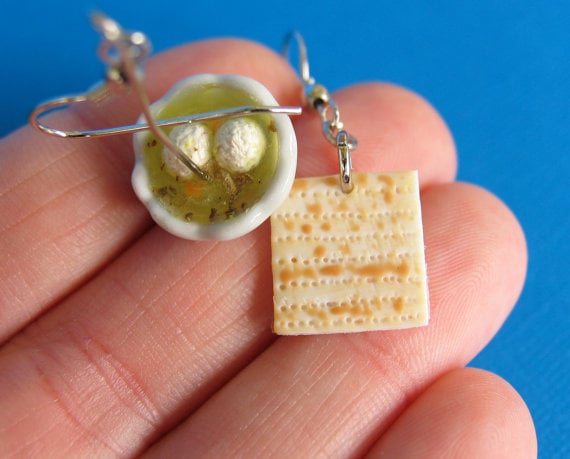 Whether your daughter likes her matzo in a ball or as a sheet, she's sure to love these Passover-themed earrings [15] ($17).