Peek into any 10 lunchboxes, and you'll find more than a few peanut butter and jelly sandwiches. When it comes to edible classics, the PB&J is a staple in most children's diets. Though the flavors vary, parents usually lather the nut paste on one slice of bread, spread a sweet fruit jam on another, and then slice the sandwich in half for their kiddos to take to school.
To mix things up a bit, we asked chef Catherine McCord, founder of Weelicious [1] and mother of two, to reinvent the sandwich classic five different, kid-friendly ways. Check out her delicious options, which are bound to become household favorites!
Source: Shutterstock [2]
Peanut Butter and Jelly Pancake Sandwiches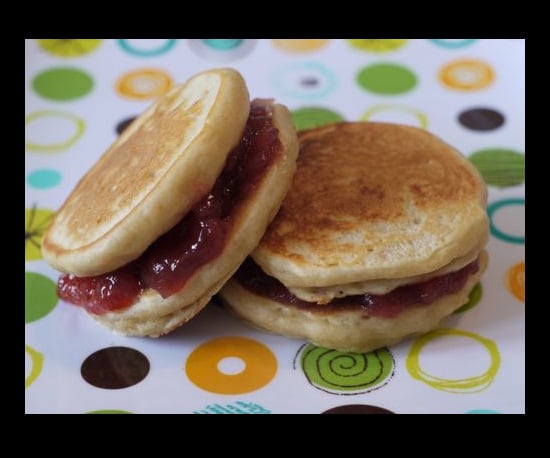 Breakfast, lunch, brunch, or dinner? Silver dollar-sized pancake sammies [3] are comforting anytime of day, but put them in your child's lunch box, and she will have major trading power in the cafeteria.
Source: Weelicious [4]
Peanut Butter and Jelly Panini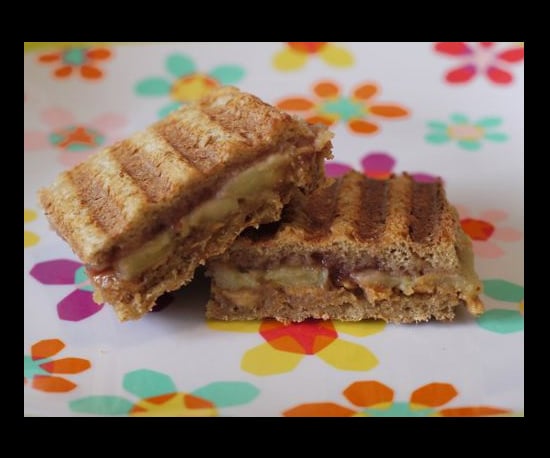 Mangia! This pressed panini [5] is a crunchy change from the traditional PB&J, which can get soggy in the coatroom while students are studying.
Source: Weelicious [6]
Peanut Butter and Jelly Oatmeal Thumbprint Cookies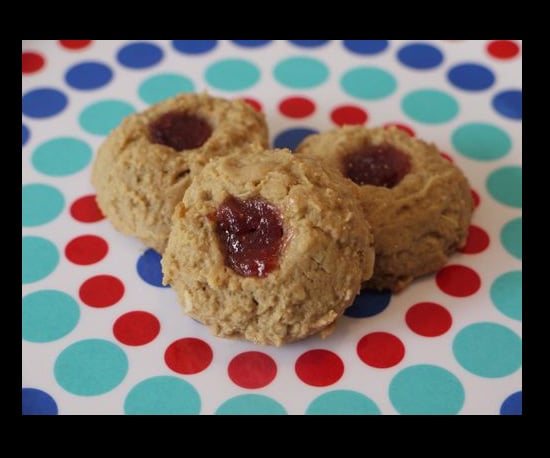 What tot (or adult) doesn't have a sweet tooth? Invite children to assist in making these delightful thumbprint cookies [7] that use jam as the decorative center and are made with a cup of oats to kick up the fiber factor.
Source: Weelicious [8]
Peanut Butter and Jelly Swirled Yogurt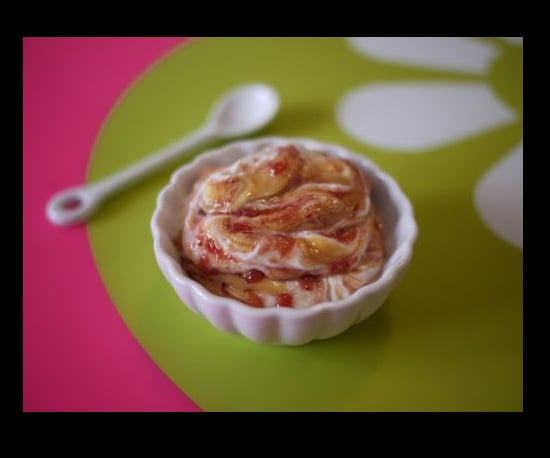 It's a parfait of peanut butter and jelly portions! When your youngster is sick of eating main courses, hearty up his yogurt side dish [9] in a matter of minutes.
Source: Weelicious [10]
Peanut Butter and Jelly Pinwheels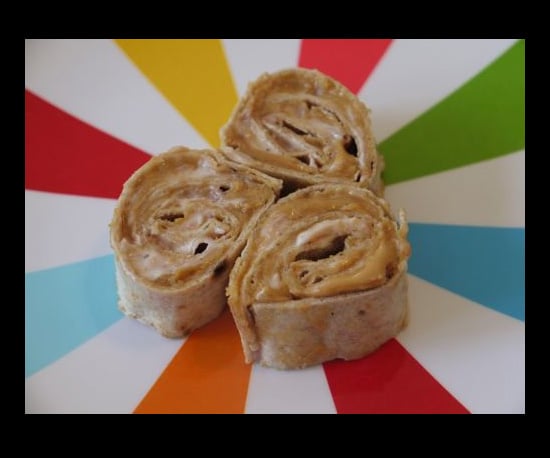 Banana slices offer a pleasant surprise (and added potassium) between the nutty paste, sugary jam, and rolled lavash in this spin on the old white bread sandwich [11].
Source: Weelicious [12]