If you're feting parents-to-be who have shared their baby's gender and name, there's no reason not to customize your shower gift especially for the little one on the way. Check out these superspecial personalized baby shower gifts for the sweet little girl or boy being celebrated.
Monogrammed Layette Set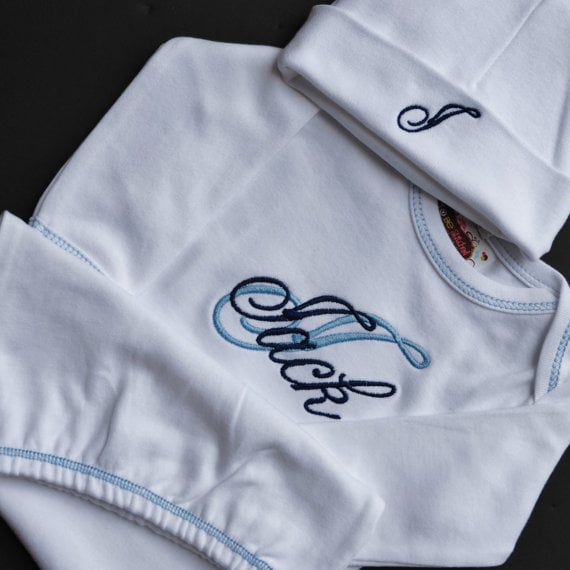 Featuring a traditional embroidered monogram, this layette set [1] ($39) makes a special homecoming outfit for the baby on the way.
Personalized Baby Spoon
Choose your own font to customize a baby-sized stainless-steel spoon [2] ($18) for his or her first nibbles!
Personalized Plate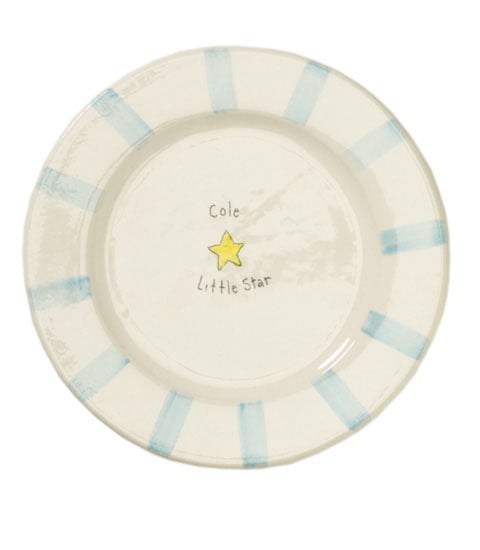 The perfect gift for a little superstar, this ceramic plate [3] ($58) features his or her first name and a sweet, simple style.
Personalized 3D Heart Collage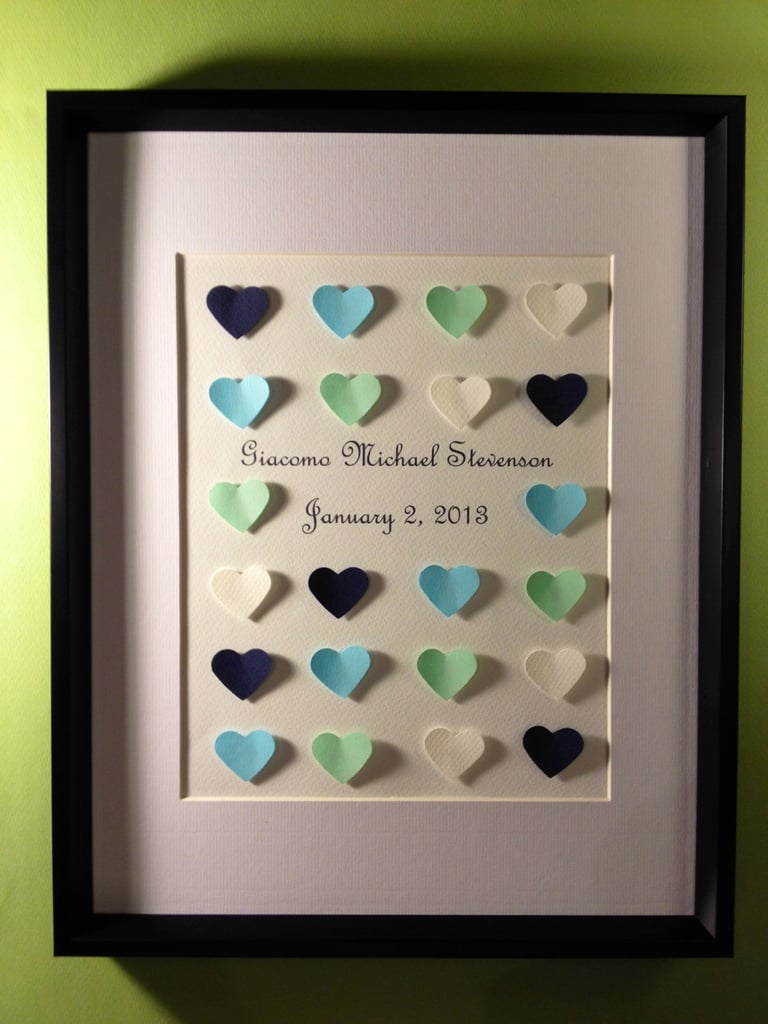 Get your little art collector off to an early start with a frame of hearts [4] ($48). Choose any color combination to fit your baby's nursery decor.
DIY Embroidery Project Starter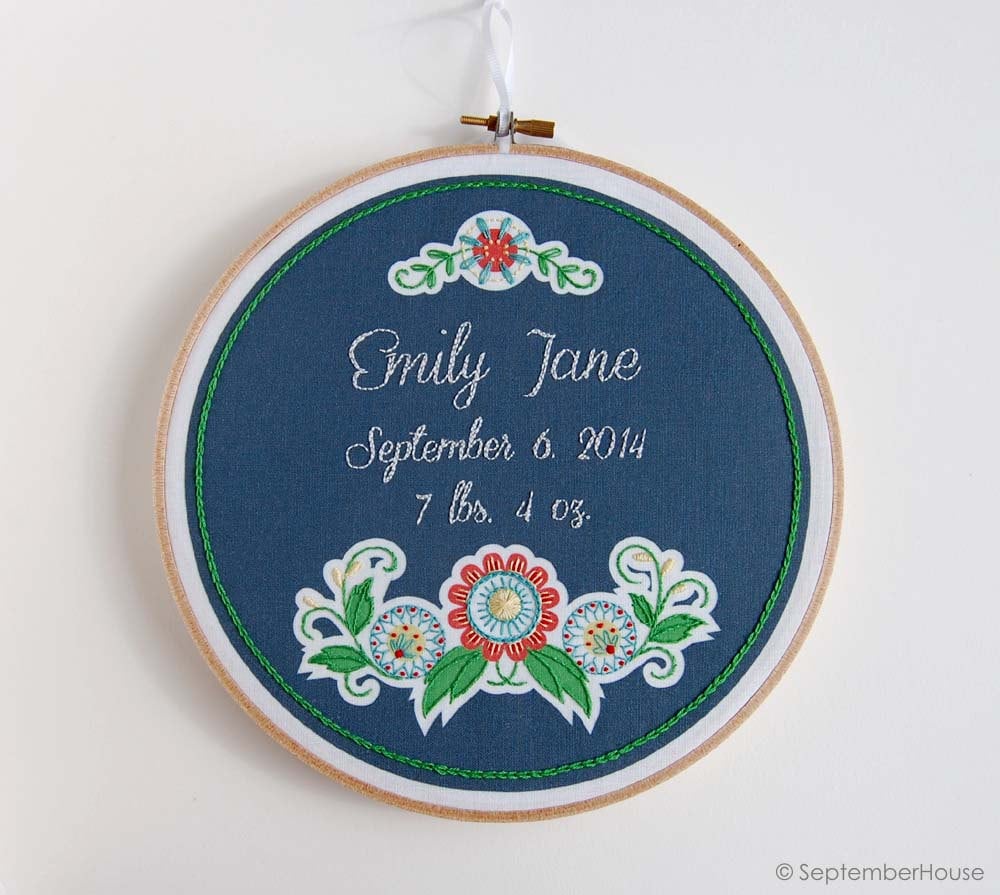 Even the most novice seamstress can create something special for her expectant friend with this embroidered panel project starter [5] ($8). Preprinted with a sweet baby motif, the panel offers room for personalization.
Baby's First Baseball Glove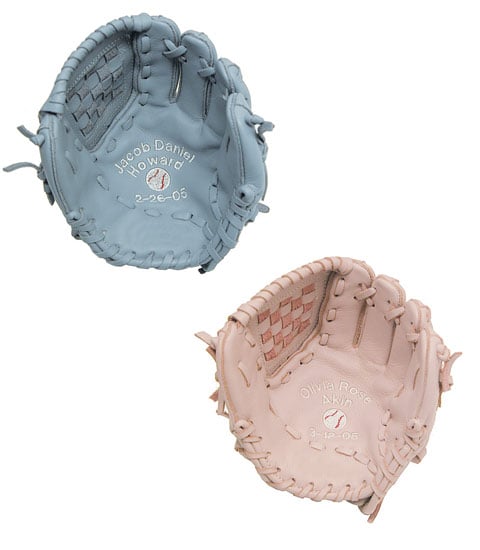 The sweetest baseball gloves we've ever seen [6] ($115), these are personalized with baby's name and (optional) birth date and are available in soft pink or blue.
Personalized Gift Set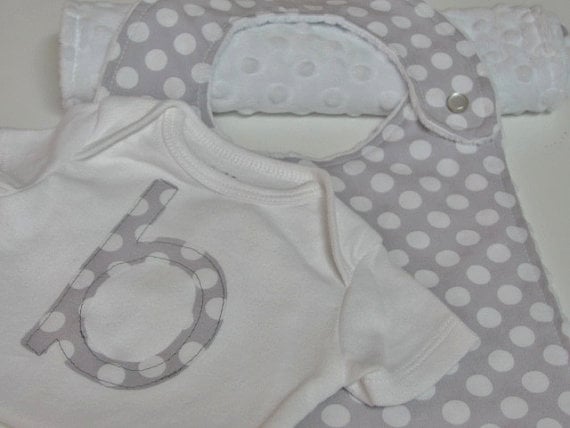 For an affordable gift that still packs a punch, this set includes a personalized onesie, bib, and burp cloth [7] ($21), all in modern gray and white.
Personalized Wooden Baby Block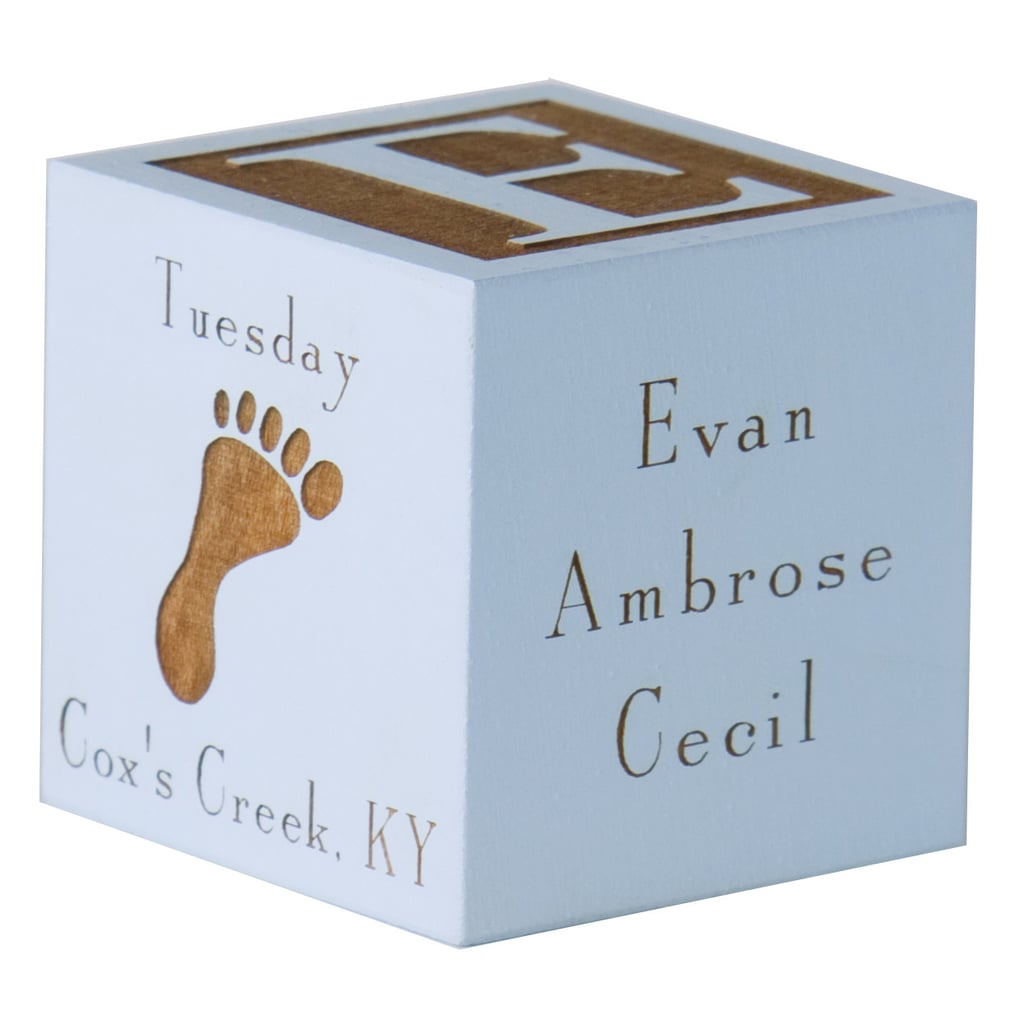 A one-of-a-kind keepsake that features baby's info on all sides, this engraved wooden block [8] ($30) is sure to find a special place in the recipient's nursery.
Baby Memory Book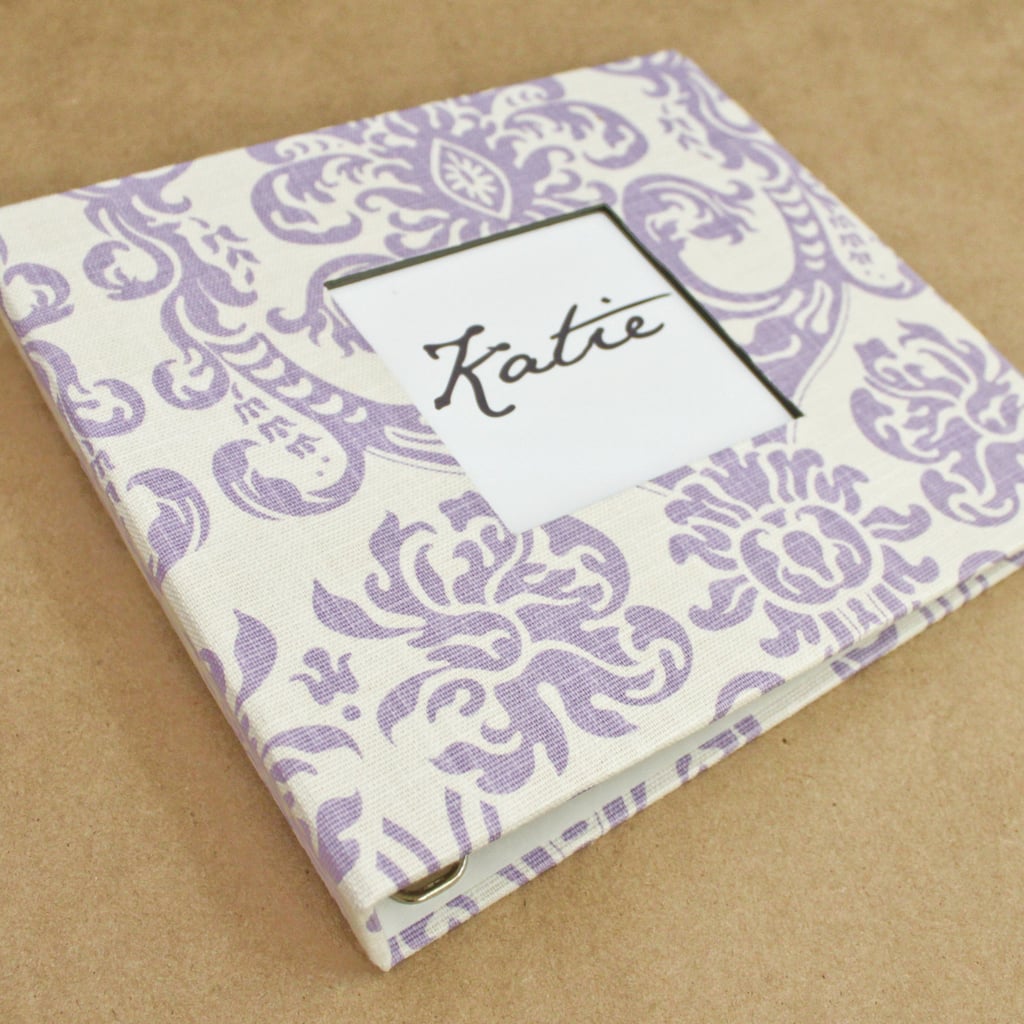 Nowadays there are plenty of digital alternatives, but we still say that every baby needs a beautiful hardbound memory book [9] ($90). These, by 2Giggles, offer space for Mama to record her baby memories from pregnancy through age 5.
Storks Personalized Art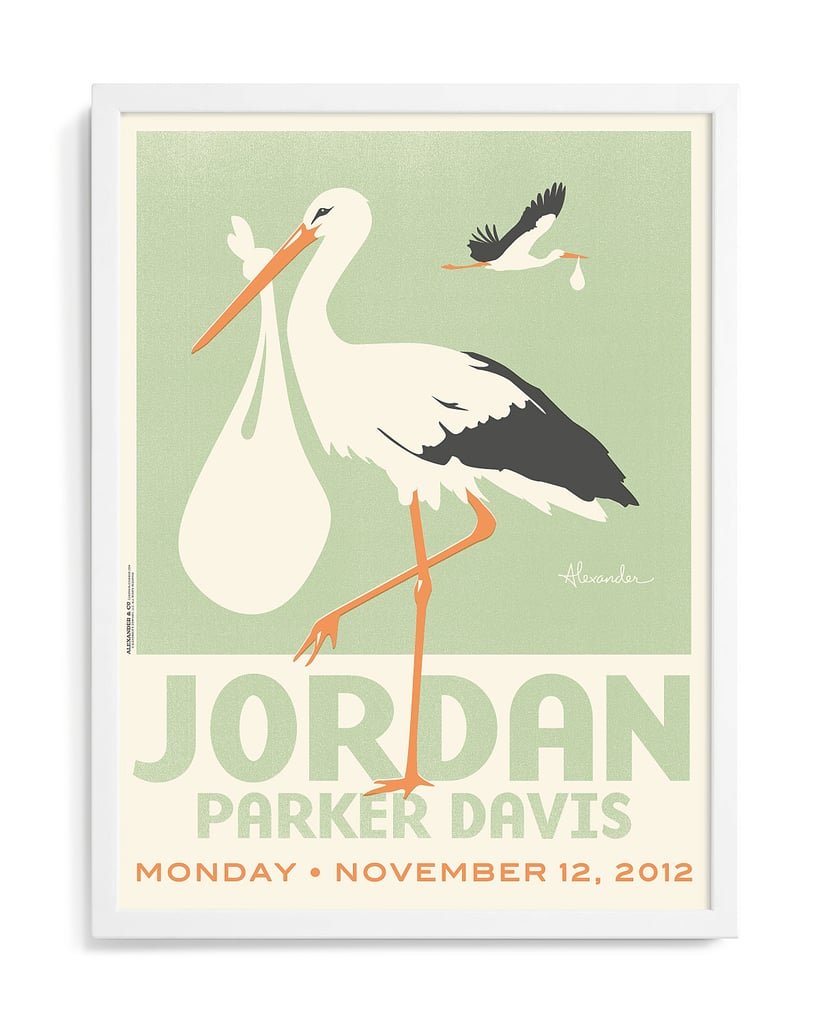 Personalized nursery art seems to be everywhere these days, but these vintage-vibe stork prints by Alexander Doll [10] ($179) have a special art deco aesthetic that we're crazy about.
Personalized Baby Pillow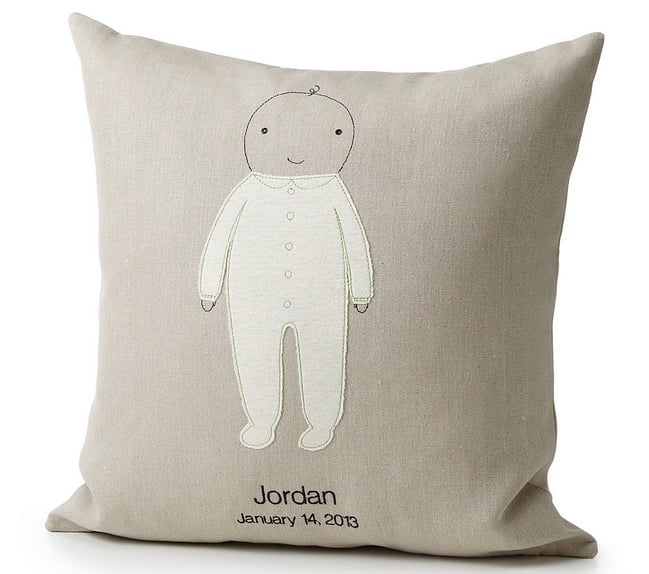 Celebrate the baby on the way with a handmade, embroidered pillow [11] ($150). Each features the figure of a newborn — outlined in blue, pink, or green thread — and can be personalized with his or her name and birth date. So sweet!
Personalized Teether and Rattler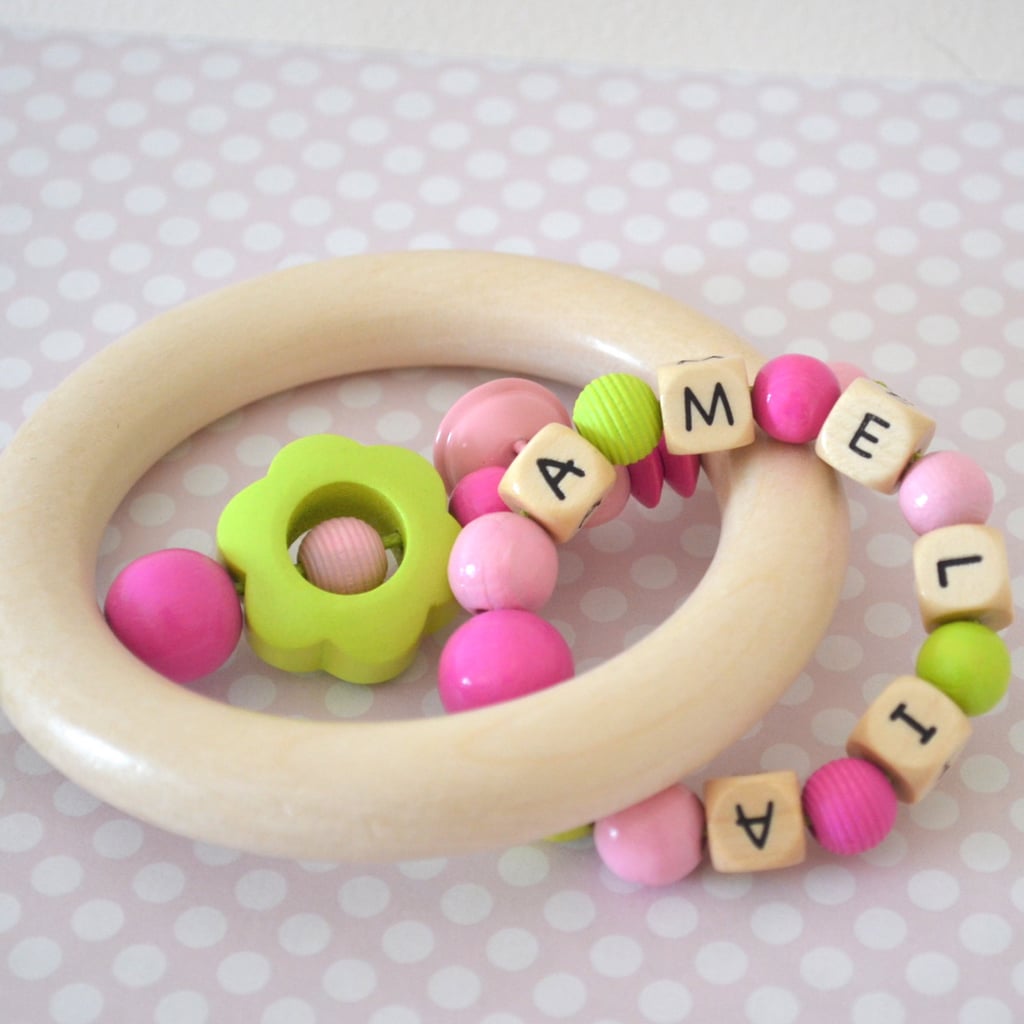 When baby starts teething, they'll be chewing everything in sight! Keep their mouths off Mom's jewelry with a customized teething ring [12] ($22).
Monogrammed Bibs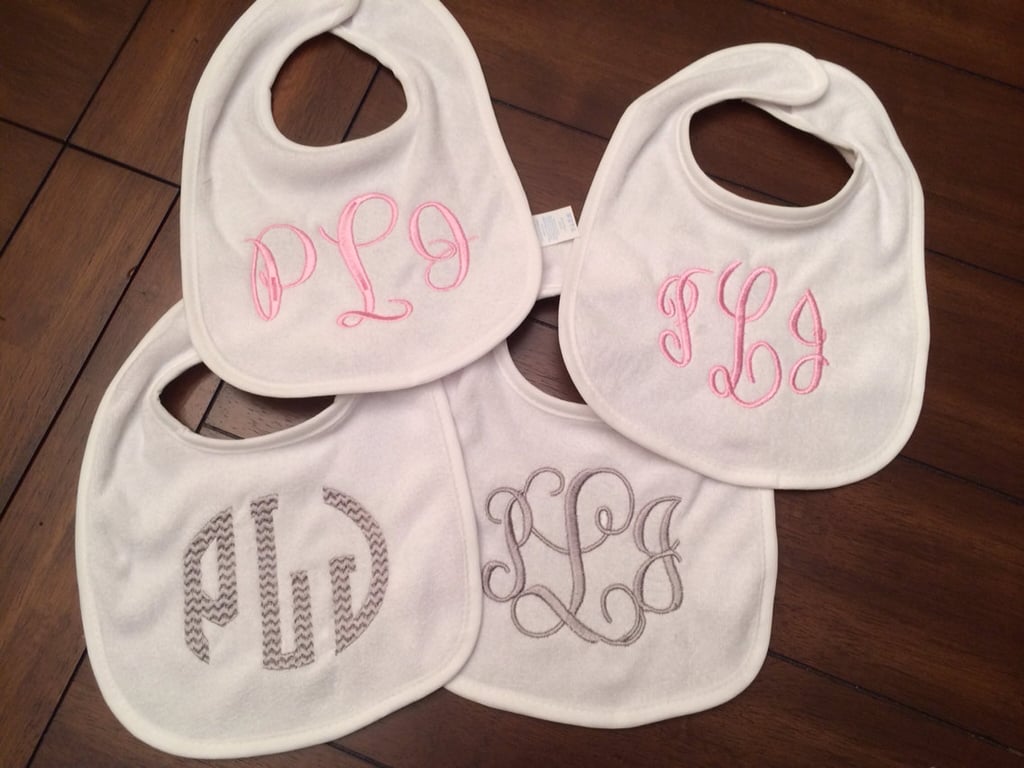 You can never have too many bibs! This customized set [13] ($20 for four) keeps your tot clean during the messiest meal time.
Personalized Family Tree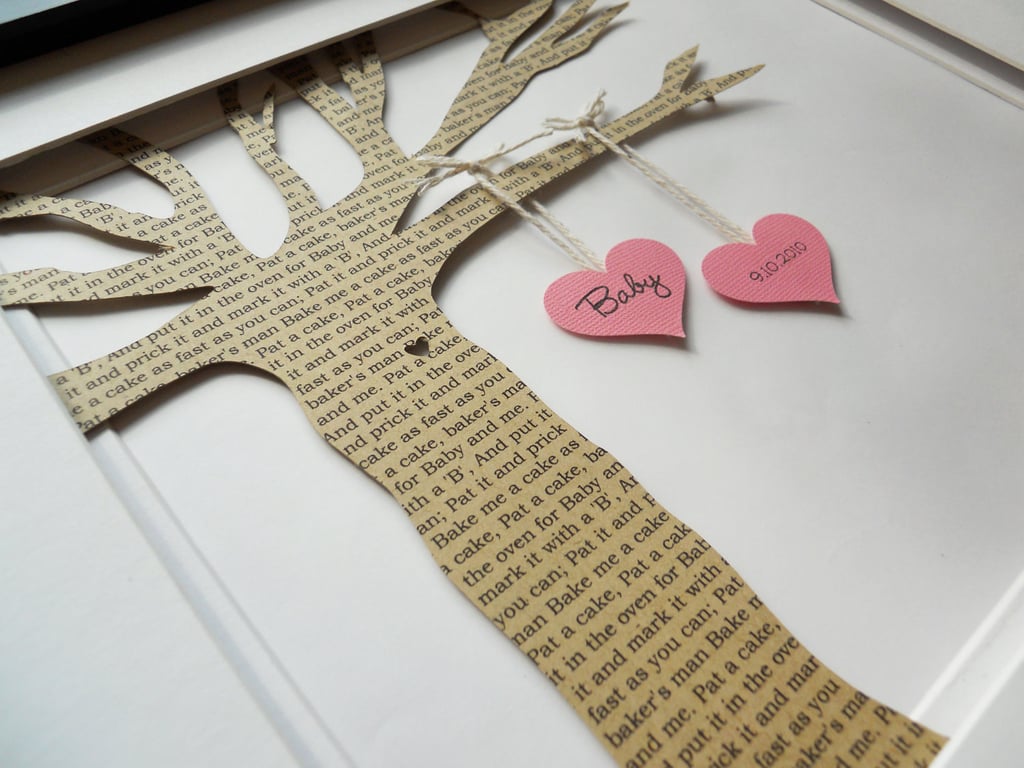 Give the baby an inspiring piece of art. Domestic Notions uses pages from your favorite children's book or nursery rhyme to create a one-of-a-kind family tree [14] ($45).
Personalized Baby Blanket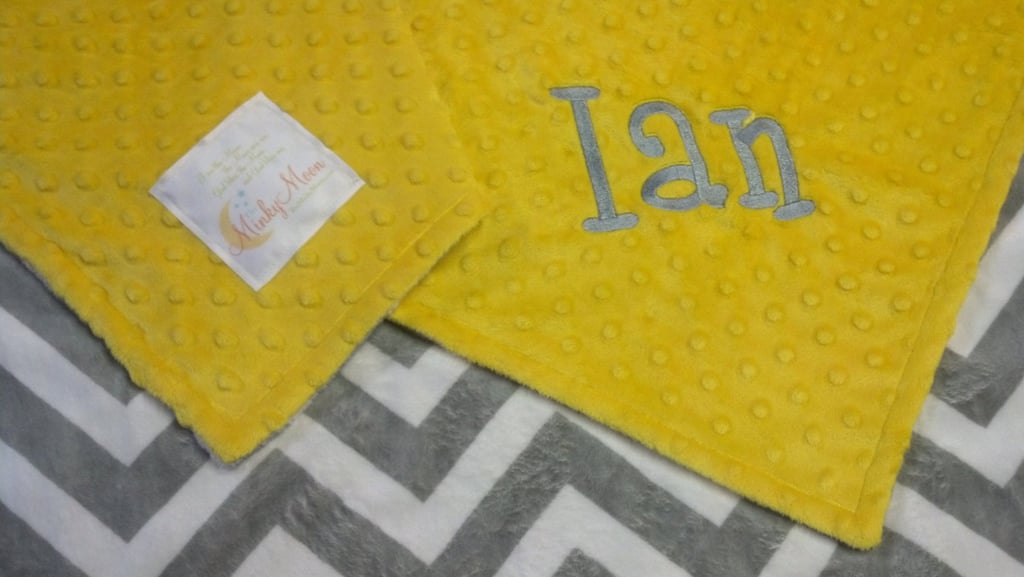 Between the trendy chevron pattern and the hand-stitched name, this blanket [15] ($40) is one your baby will keep for years.
Baby Bracelet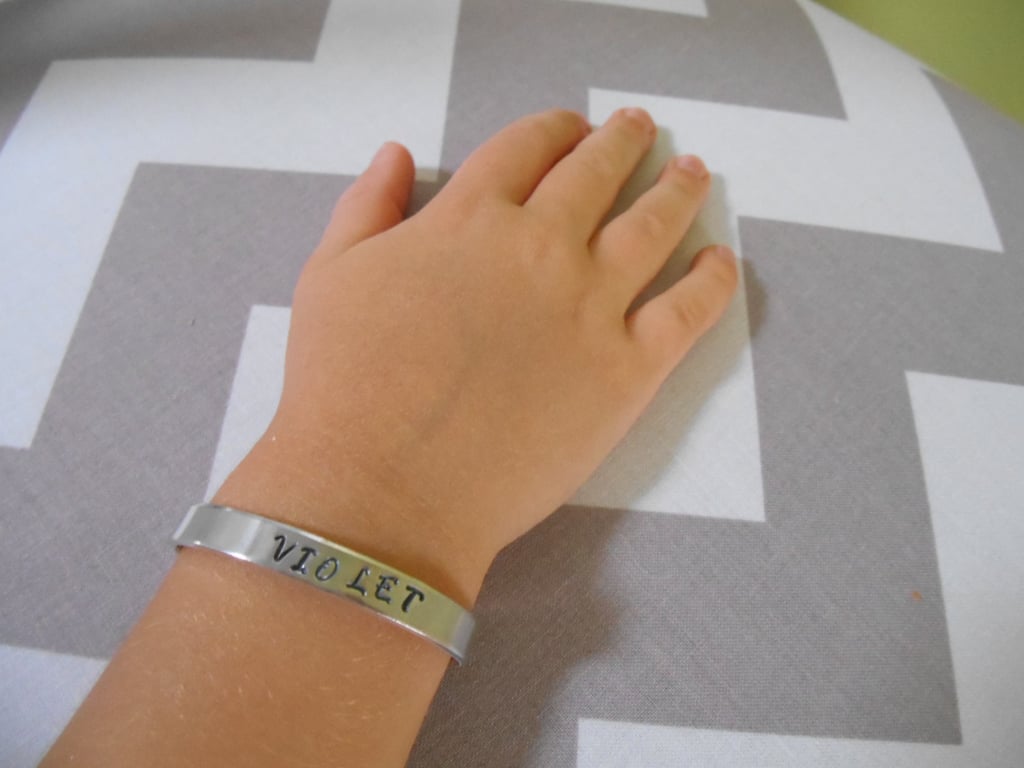 It's baby's first piece of bling! The hand-stamped cuff [16] ($10) fits perfectly around baby's tiny wrists.
Personalized Pacifiers and Case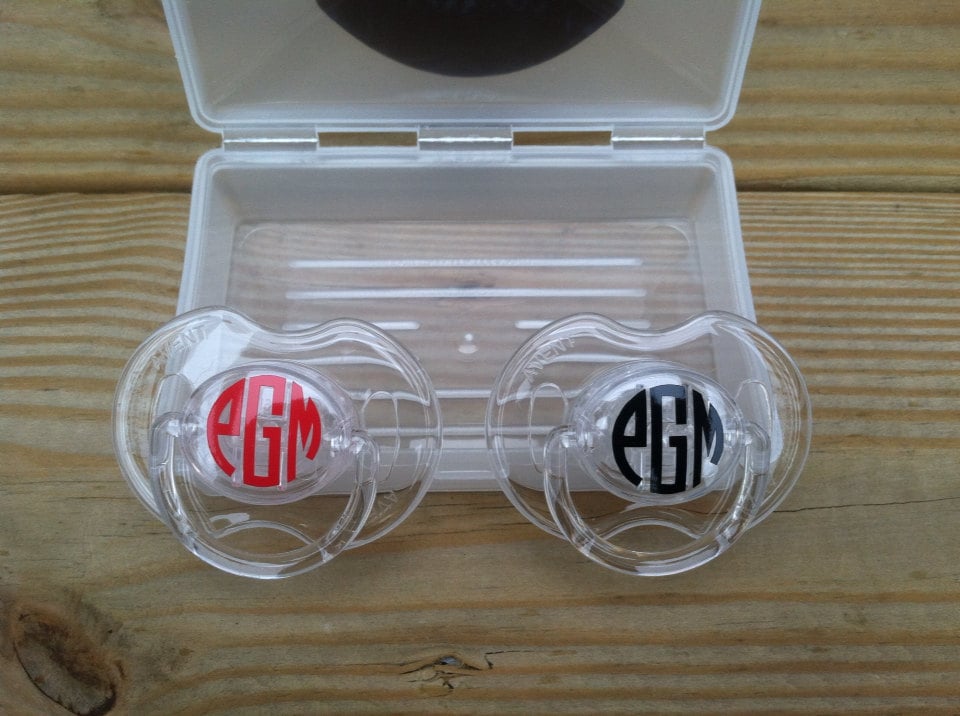 Keep baby's binkies clean and to themselves with monogrammed pacifiers and a case [17] ($15).
Personalized Birth Announcement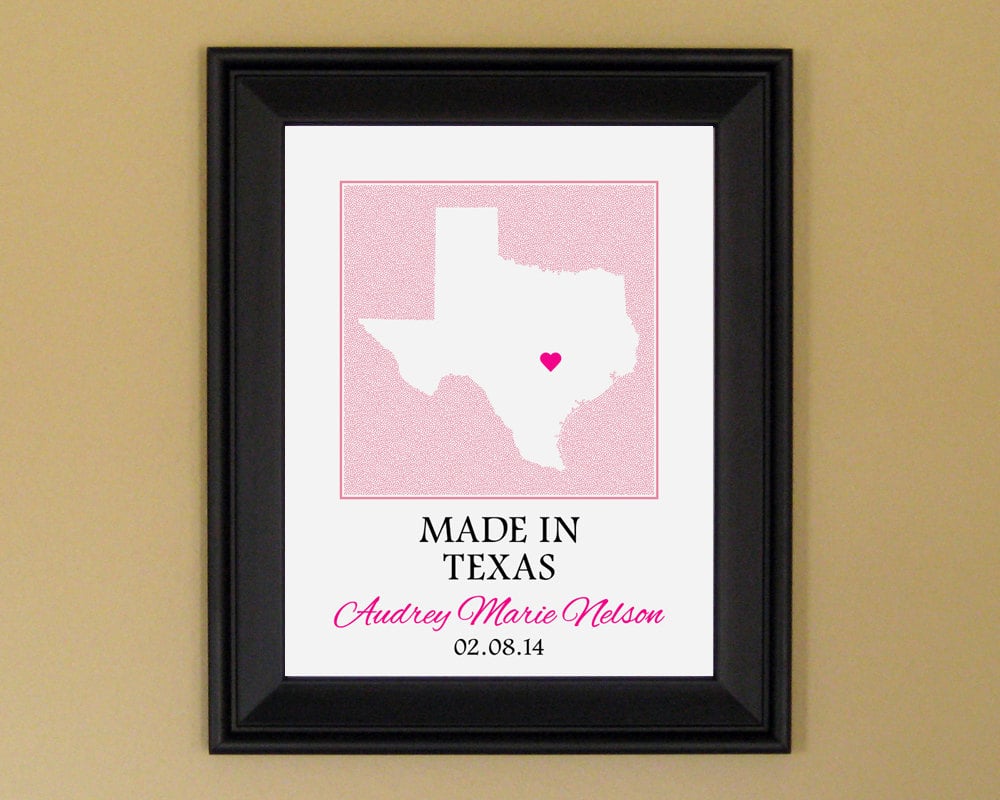 Teach the little one some hometown pride with Cedar House Keepsakes' custom print [18] ($25). Not from Texas? Don't worry! The print is available for all 50 states.
Baby Name Blocks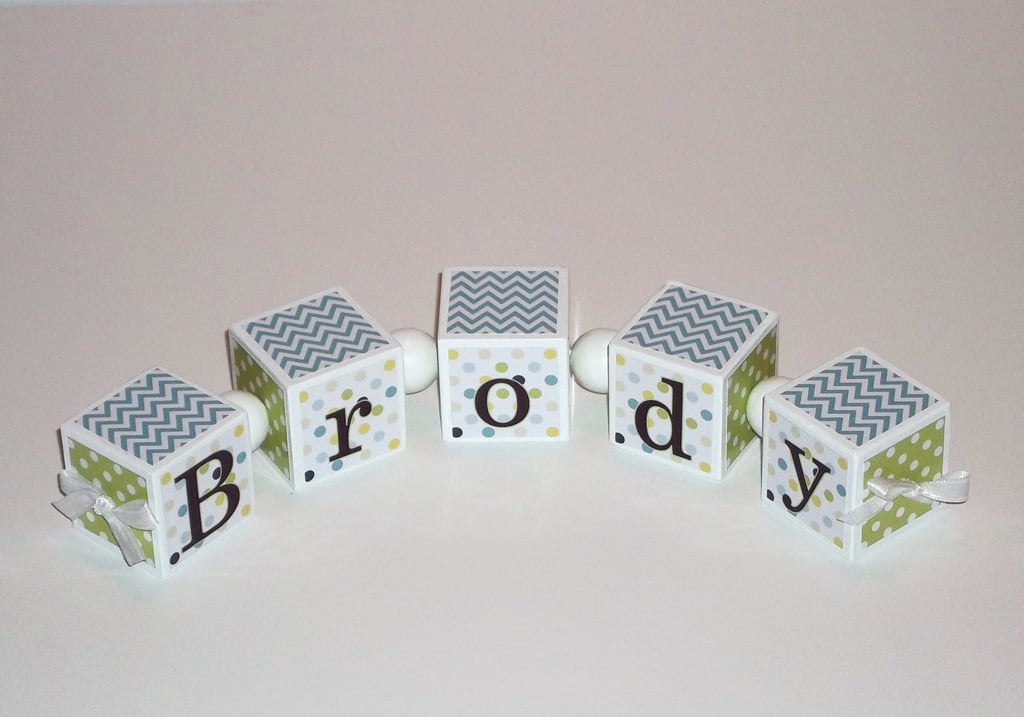 This personalized decoration [19] ($6) doubles as a playtime toy.
Personalized Baby Wish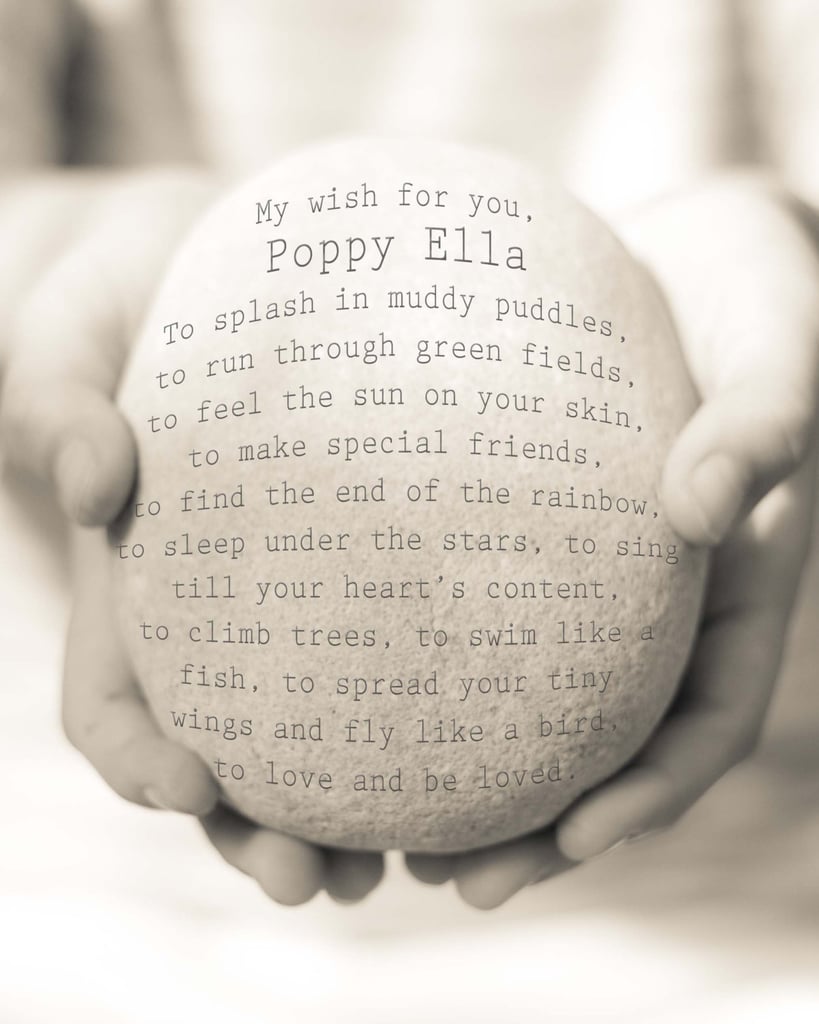 In addition to personalizing the photo with baby's name, Ocean Drop Photography lets you create a custom wish [20] ($25) for the little one.