Come November, parents can be found racking their brains for holiday gifts that will stand out this year. One solution to the annual challenge? Choose a personalized gift that's made especially for them. From toys to room accents and more, we've found the best one-of-a-kind gifts for your one-of-a-kind kids!
Little Sapling Toys Personalized Blocks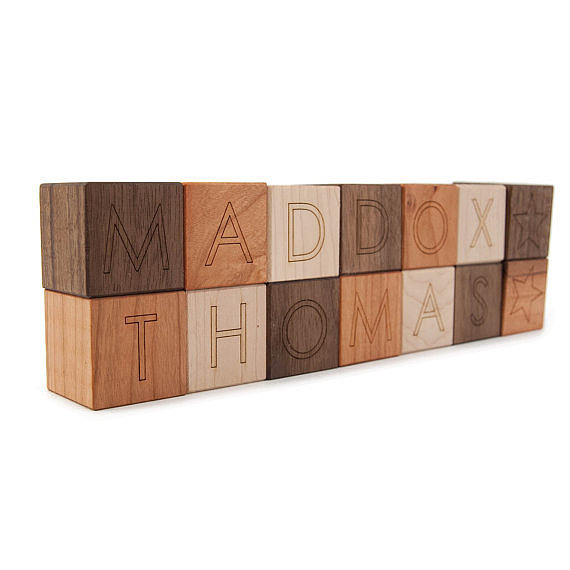 Time and time again, we find ourselves returning to Etsy seller Little Sapling Toys for the chicest wooden toys and gifts for kids. Their personalized building blocks [1] ($34) feature multiple wood finishes and a clean, modern font.
Pottery Barn Kids Designer Doll Collection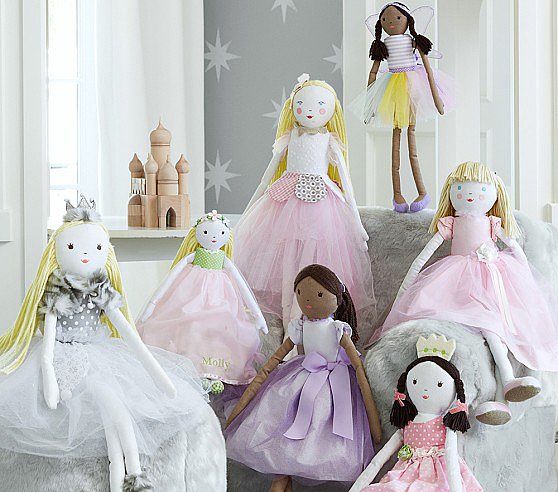 Pottery Barn Kids' new Designer Doll Collection [2] ($23-$59) couldn't be sweeter. These supersoft dolls are made of linen with cotton, tulle, and ribbon accents. Make them even more giftable by adding your special little girl's name to the doll of her choice.
Moozle Home Personalized Teepee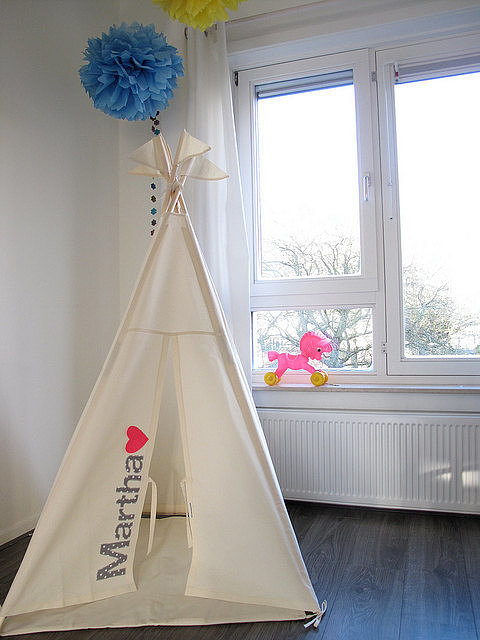 Teepees have become a hot trend amongst the playroom set, and these personalized ones by Etsy seller Moozle Home [3] ($205) couldn't be more beautiful.
Restoration Hardware Baby and Child Wool Felt Crown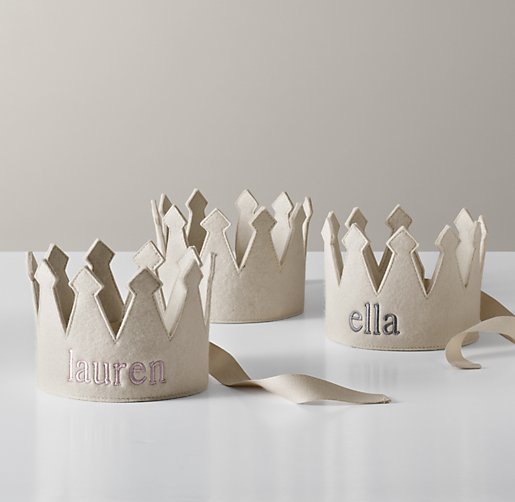 Make your little prince or princess's playtime even more magical with the addition of a personalized Wool Felt Crown [4] ($16) from Restoration Hardware [5].
Pottery Barn Kids Shaggy Dog Anywhere Chair
Perfect for the little one who's never far from the family dog, Pottery Barn Kids' Shaggy Dog Anywhere Chair [6] ($149) couldn't be a cuter addition to his bedroom or playroom.
'Twas the Mouse Who Saved Christmas Personalized Storybook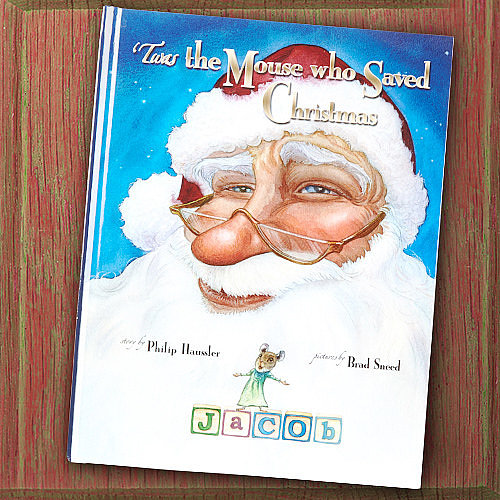 Your child's the star of Marble Spark's sweet Christmas story, 'Twas the Mouse Who Saved Christmas [7] ($30). It's best suited for kids ages 2 through 8.
Citizens Collectible Plush Personalized Family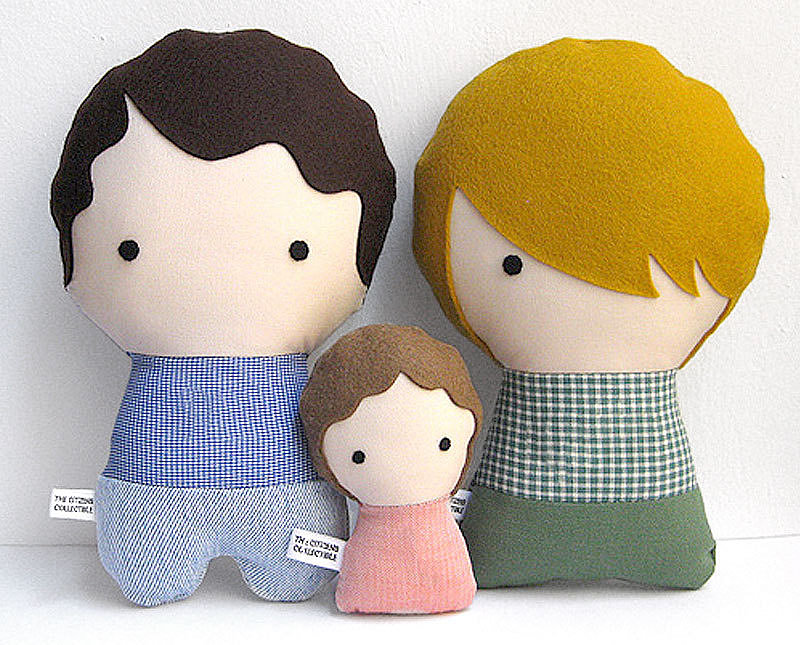 Who better for your little one to snuggle with than a plush family [8] ($79) in the likeness of his very own!?
Frecklebox Princess Lunchbox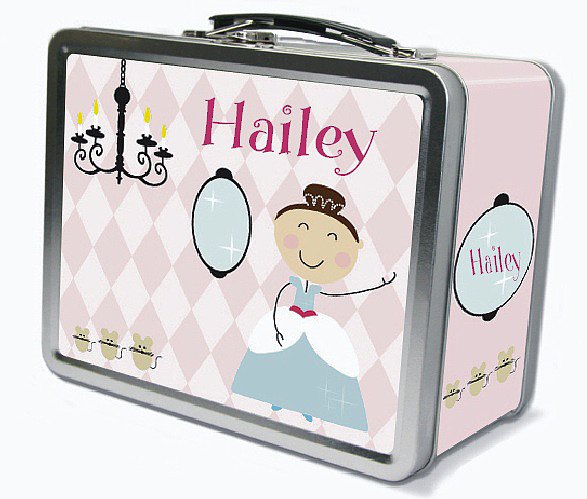 She'll be the envy of the lunchroom crowd with this personalized lunchbox [9] ($40) — fit for a princess!
Friendly Toys Push-Along Goose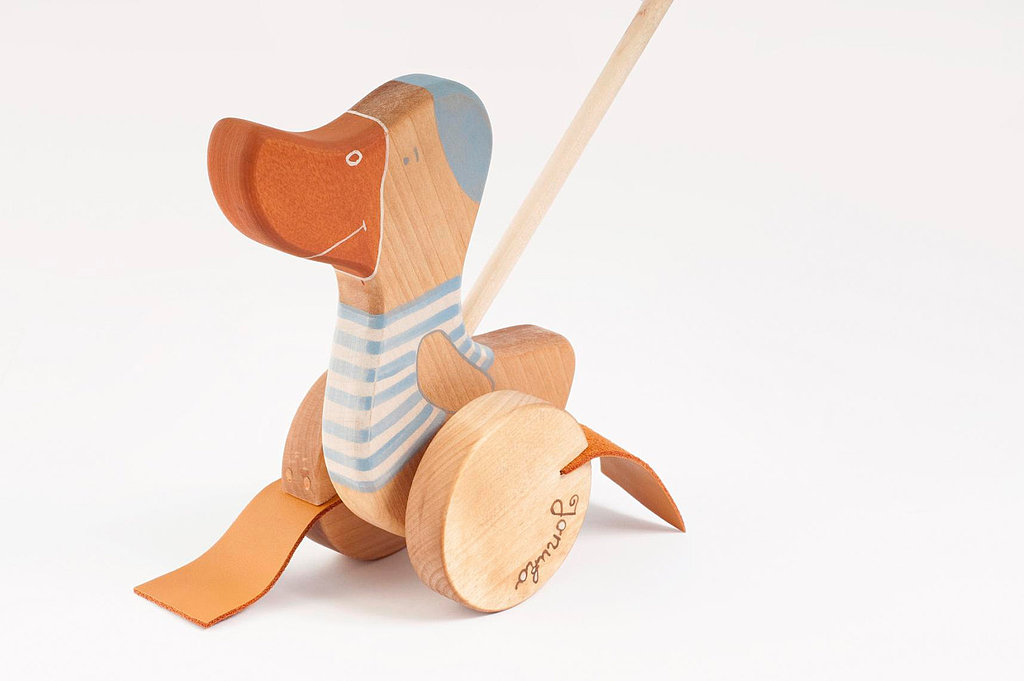 Made from sustainably harvested birchwood in Lithuania, Friendly Toys' Push-Along Goose [10] ($37) features your child's name on one of his wheels and the sweetest leather "feet" that hit the floor as it's pushed around.
Tickled Peach Studio Personalized Puzzle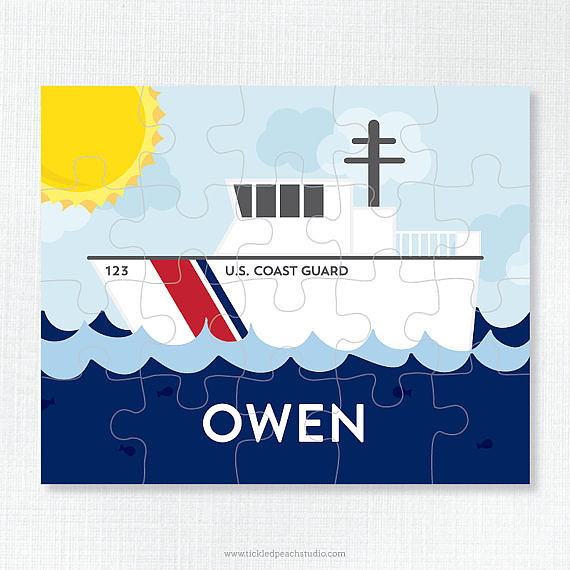 This sturdy, 20-piece Coast Guard Boat Puzzle [11] ($16) is made extraspecial with the addition of the recipient's name.
Sarah Chloe Ella Bangles For Girls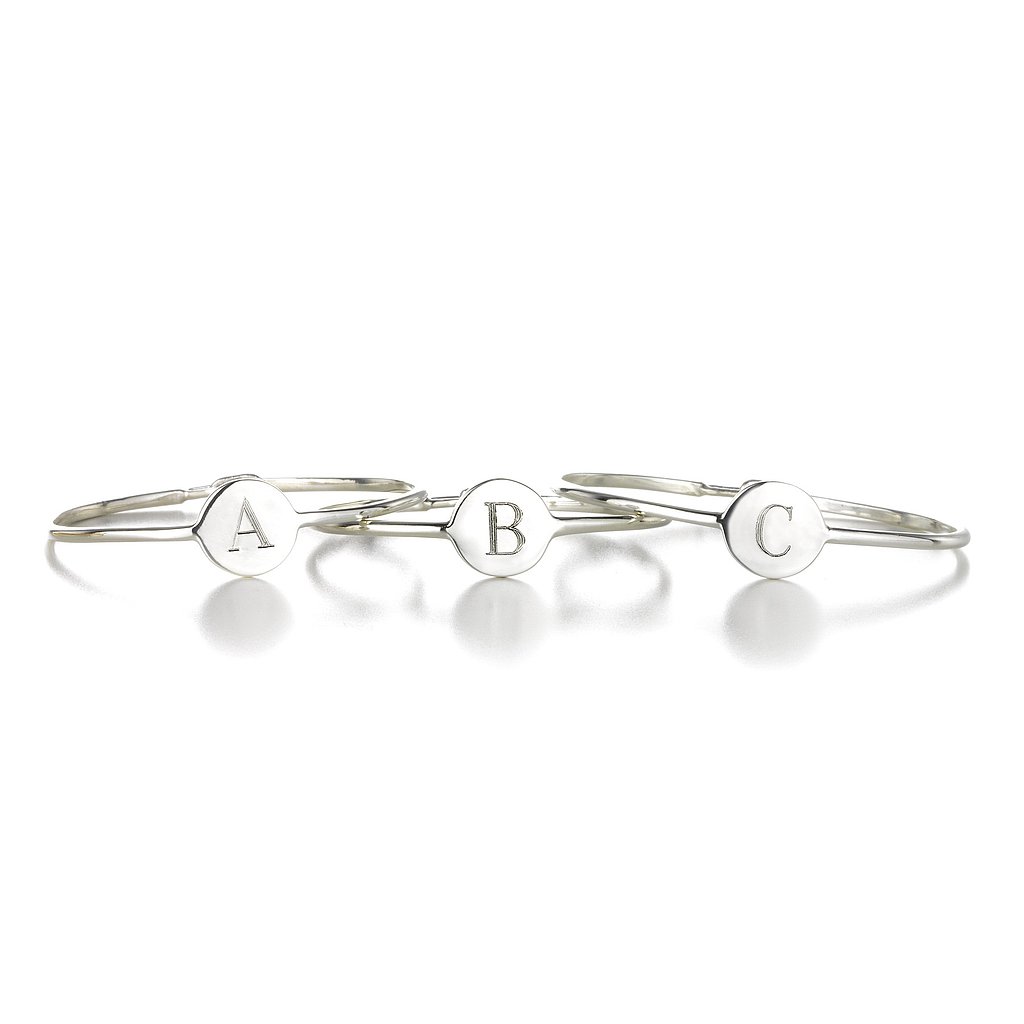 A timeless gift that's a perfectly appropriate way to adorn little wrists, Sarah Chloe [12]'s personalized Ella Bangle [13] ($139) is something that she can continue to wear throughout her tween and teen years and even when she's all grown up!
Pinhole Press Mini Book of Names & Faces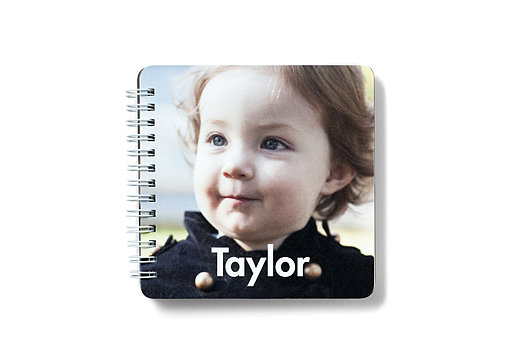 Forget the generic picture books that teach tots what they should call various family members. Pinhole Press's Mini Book of Names & Faces [14] ($30) allows parents to create their very own customized board book with the names and photos of your baby's A-List.
Libbie & Winston Pirate Melamine Plate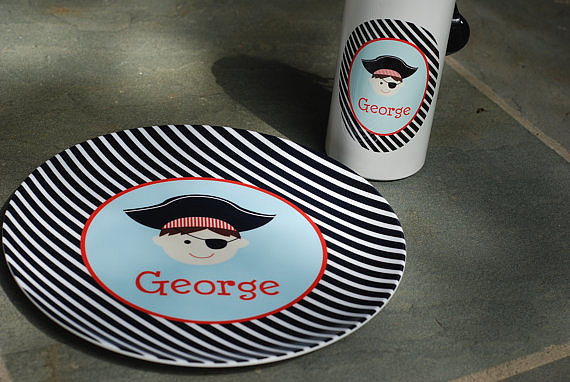 Mealtime for your favorite little pirate will be a lot more fun with this personalized pirate plate [15] ($22). In addition to adding your little one's name to the plate, you can customize the color palette.
Melissa & Doug Whittle World Plane Set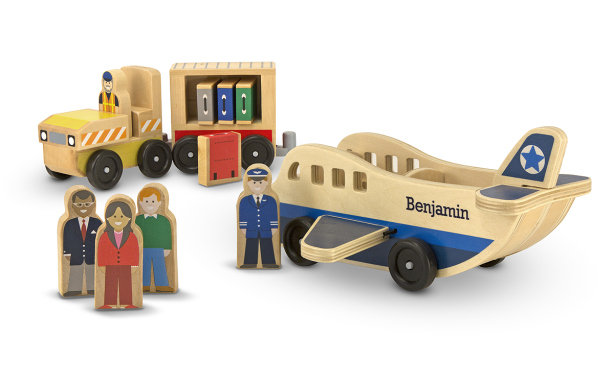 Beloved toymaker Melissa & Doug [16] recently added a personalization feature to its product line. For just $2 extra, many (if not most) of the brand's toys and games can be customized, like this Whittle World Plane Set [17] ($27).
Rosenberry Rooms Varsity Initial Bookends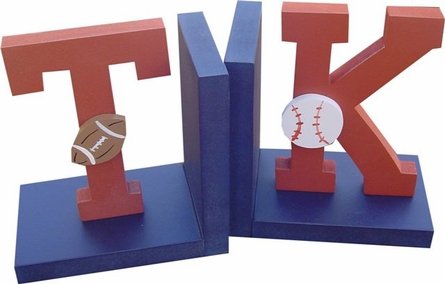 Make your little jock's bookshelves a bit more special with the addition of Rosenberry Rooms' Varsity Initial Bookends [18] ($68).
KT Steppers Custom Step Stool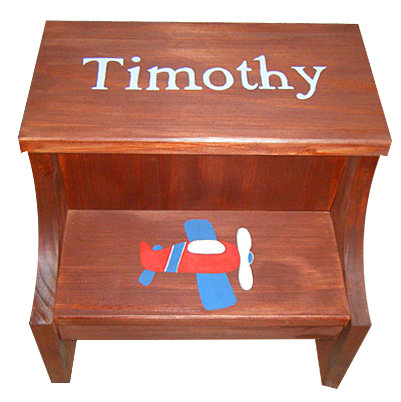 KT Steppers' Custom Step Stools [19] (pricing upon request) are a celeb favorite, and for good reason. The beautiful wooden step stools are designed and hand-painted to order, so each is unique for your special little someone.