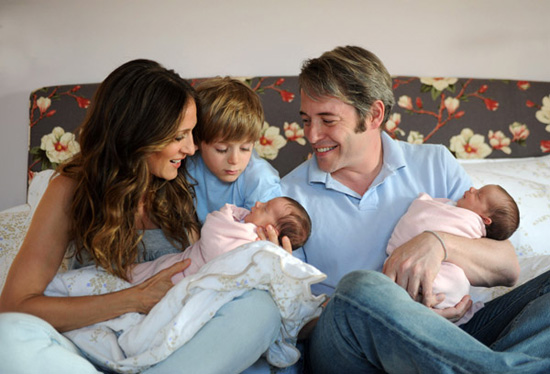 Sarah Jessica Parker
and
Matthew Broderick
introduced the newest additions to their family, Marion Loretta Elwell and Tabitha Hodge this evening. The twins,
born on June 22
via a surrogate, join big brother James Wilkie, 6, at the family's home in New York City. When the actors
announced their impending twins
, they discussed their struggle to conceive another child and their decision to turn to a surrogate. We can only hope that the new cuties don't fight too much over their mom's closet full of goodies!