Photos: Ryder Robinson's New Haircut!
Ryder Robinson Rocks a Shorter Hairstyle!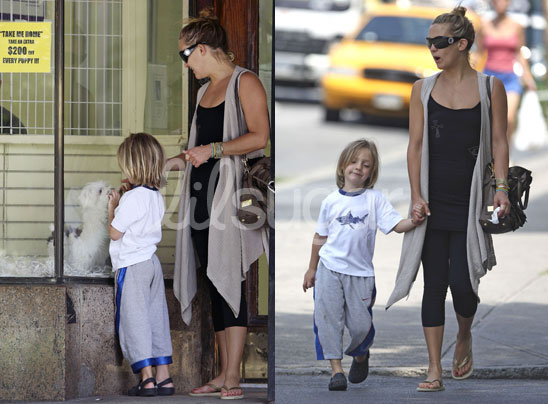 Kate Hudson hit the town with her 5-year-old sidekick, Ryder, who must have had his first haircut! The lil guy known for his long dirty-blond locks now has a shorter-length look that frames his cute face. Twenty-two percent of LilSugar readers clipped their child's hair before their first birthday and just about everyone else gave clipper consent before their kiddo headed to kindergarten. Kate, a laid-back mama known for her bohemian and beachy style, might have liked her son's straggly strands and may have had a hard time parting with them. Do you prefer Ryder's old rocker look that resembled that of his daddy, Chris, or the new 'do?