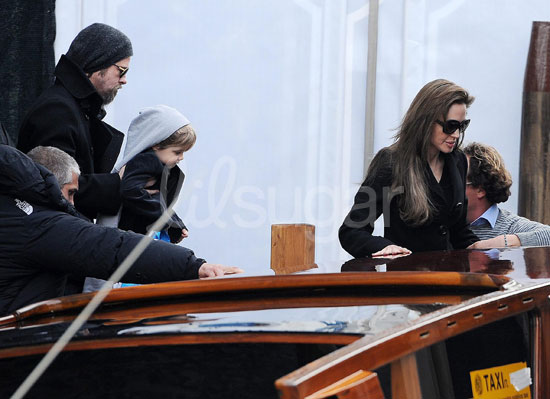 It was a special day for two of the six Jolie-Pitt kids. Zahara, 4, and Shiloh, 3, got some two on two time with mommy and daddy when they went out to explore Venice today.
Brad Pitt
and
Angelina Jolie
were spotted loading their oldest and middle daughters into a water taxi. While stunning Zahara seems to have inherited her mom's spunky personality, darling lil Shiloh is the spitting image of her daddy right down to her sandy hair and pale eyes. We can't wait to see what
other European adventures
the family embarks on.