Pictures of Pregnant Celebrities in High Heels
Pregnant in Heels: 15 Stiletto-Wearing Celebs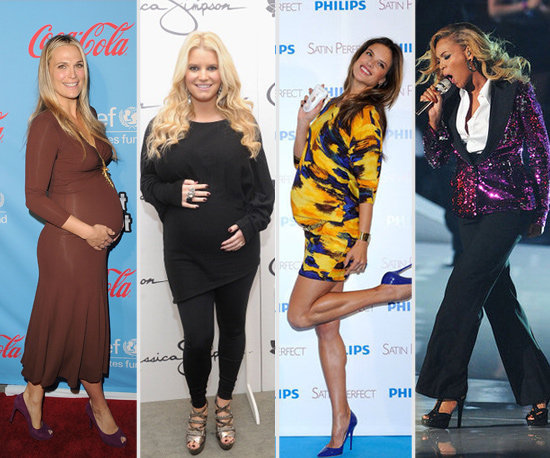 1
Pregnant in Heels: 15 Stiletto-Wearing Celebs
Sky-high heels aren't the first thing we usually think of when it comes to maternity attire, but pregnant celebs are known for rocking the look (almost) all the way into the delivery room! Never one to shy from the spotlight, Snooki tweeted a photo of a wild pair of gold-studded platforms with the message "Well my feet aren't swelling yet so I'm still enjoying all my shoes =)."
Molly Sims told Gilt Groupe's Little Inspirations blog, "I will never forget my heels, but I have to admit . . . my flats are much more comfortable," yet she's still been spotted on red carpets rocking sexy stilettos.
Check out Molly, Snooki, and 13 other pregnant celebs who dared to wear heels, and did so in style.
Latest Moms