Modernists rejoice! What started with one Oeuf [1] crib has expanded to contemporary nursery furniture design at price levels to suit every mama's budget. While famed craftsman continue to introduce new, beautiful designs, bargain hunters can find similar pieces to complement their style. Like this Amy Coe Westport Crib [2] ($290) and changing table [3] ($260), the colors are neutral and the lines are smooth in most modern designs. Take a look at some of my favorites at a variety of price levels.
Oeuf Crib Classic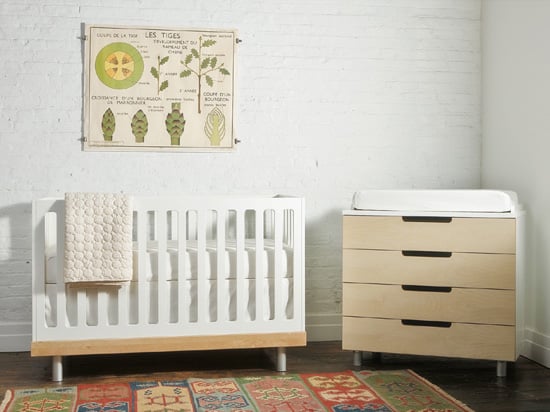 The one that inspired them all, the Oeuf Crib Classic [4] ($900) has a clean, rectangular design with warm lacquer sides and a birch base. Neutral enough to blend with other contemporary designs, Oeuf has become the standard bearer in the modern nursery furniture field.
Baby Mod Olivia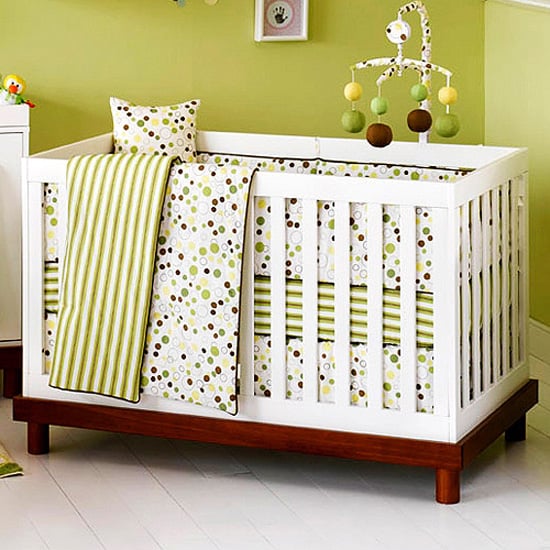 The Wal-Mart Baby Mod collection also includes the Olivia Crib [5] ($300), which looks suspiciously like the Oeuf one that started the modern nursery craze. The Olivia Changing Table [6] ($300) completes the look of the room.
Cariboo Classic Bassinet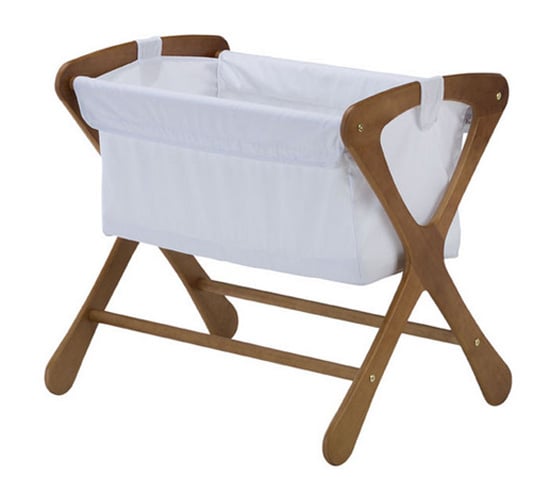 The Cariboo Classic Bassinet [7] ($425) has smooth lines and neutral tones to blend with other contemporary furniture.
Nurseryworks Loom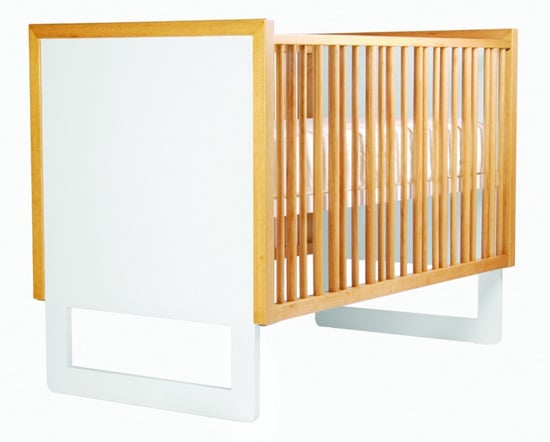 The Nurseryworks Loom Crib [8] ($750) is part of the company's commitment to interchangeable components. It easily converts to a toddler bed and is made from six types of wood – ash, bent plywood, natural catalpa, paulownia, pine, zebra - with low-VOC lacquer and/or stained finishes.
Baby Mod ParkLane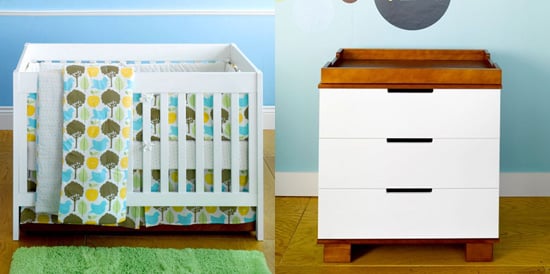 Walmart's Baby Mod ParkLane [9] line includes less expensive versions of the designer versions. The three-in-one crib ($300) converts to a toddler and then twin-sized bed while the matching changing table ($250) has plenty of space for everything you need while changing a nappy.
Zebra Crib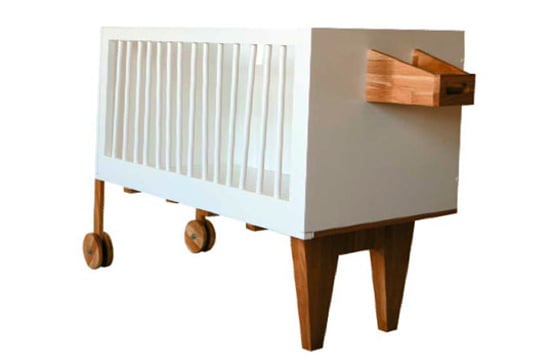 NinetoNine's Zebra Crib [10] brings a safari theme to life. The "head" on the zebra is used to hold bottles or wipes and the "tail" has a number of shelves to store your necessities. Not yet available in the US, this Spanish creation is sure to get tongues wagging.
DaVinci Mercer Crib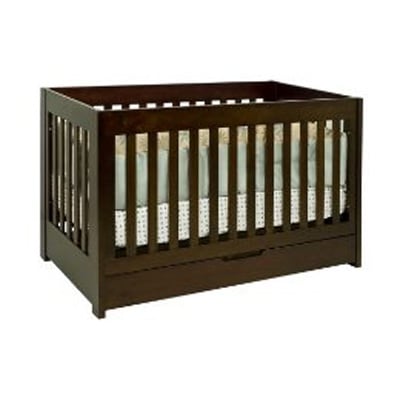 Target's DaVinci Mercer Crib [11] ($400) has the same contemporary box design as many of the designer versions. Made from pine and wrought iron, it converts into a daybed.
Ninna-Nanna Bassinet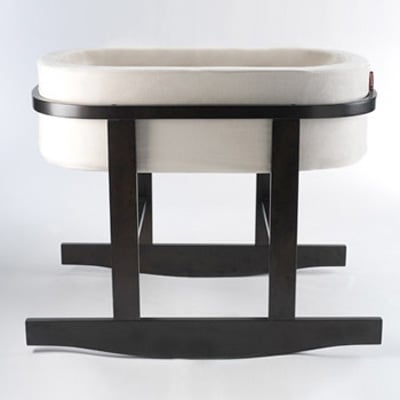 Monte's Ninna-Nanna Bassinet [12] ($400) features modern lines and a rocker base to help soothe a newborn. Its top portion can be removed to serve as a portable bed when traveling.
Luna Crib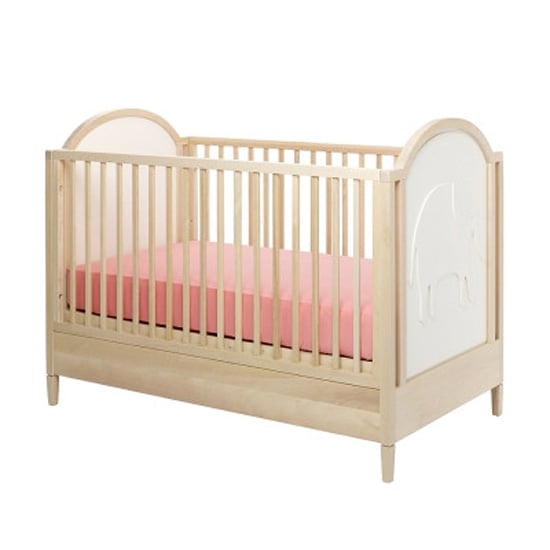 This adorable Luna Crib by Q Collection Junior [13] ($1,580) makes a great centerpiece to your nursery, but will put quite a dent in your decorating budget. Made from locally sourced birch, it features cute elephant appliques at the ends.
Hermelin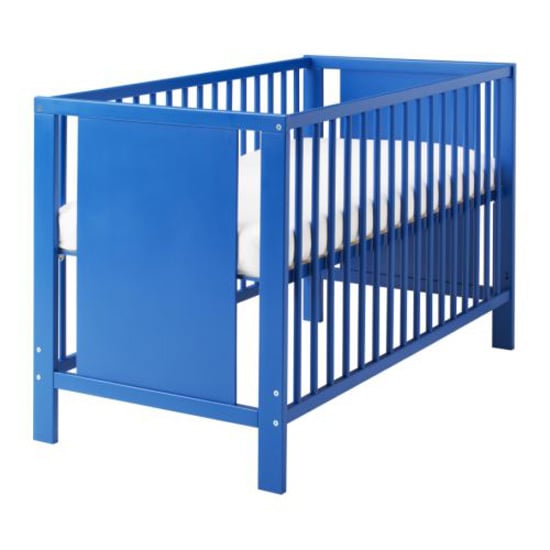 Ikea's Hermelin Crib [14] ($130) features a clean design and modern lines to complement other contemporary items in the nursery.
Ioline Changing Trunk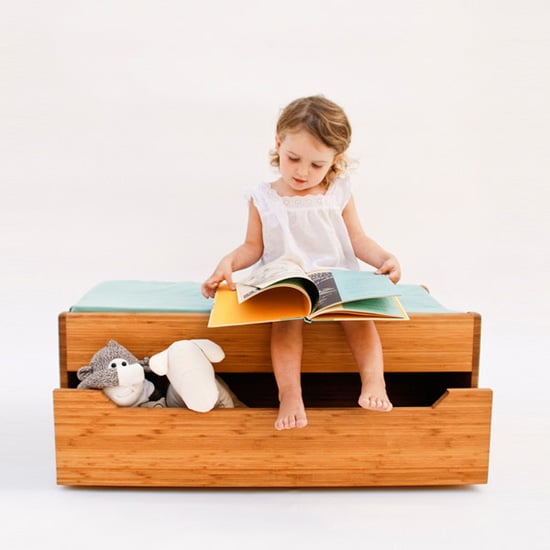 Kalon Studio's Ioline Changing Trunk [15] ($520) can be used to hold clothes or diaper changing necessities, and is low enough to the ground that it can double as a bench for older children, too.