Playhouses have come a long way since we were kids, and the number of over-the-top options out there today is endless. Whether your style is midcentury modern, whimsical, or traditional, we've found across-the-board design inspiration for your tots' "home away from home." Prepare to be wowed as you click through these 20 incredible playspaces that'll have you wishing Mama could fit through their pint-size door frames!
A Room With All-Around Views
Inspired by the modern movement of the mid-twentieth century, the Illinois [1] is a chic space that'll be the envy of Mom and Dad.
Fairy-Tale Fantasy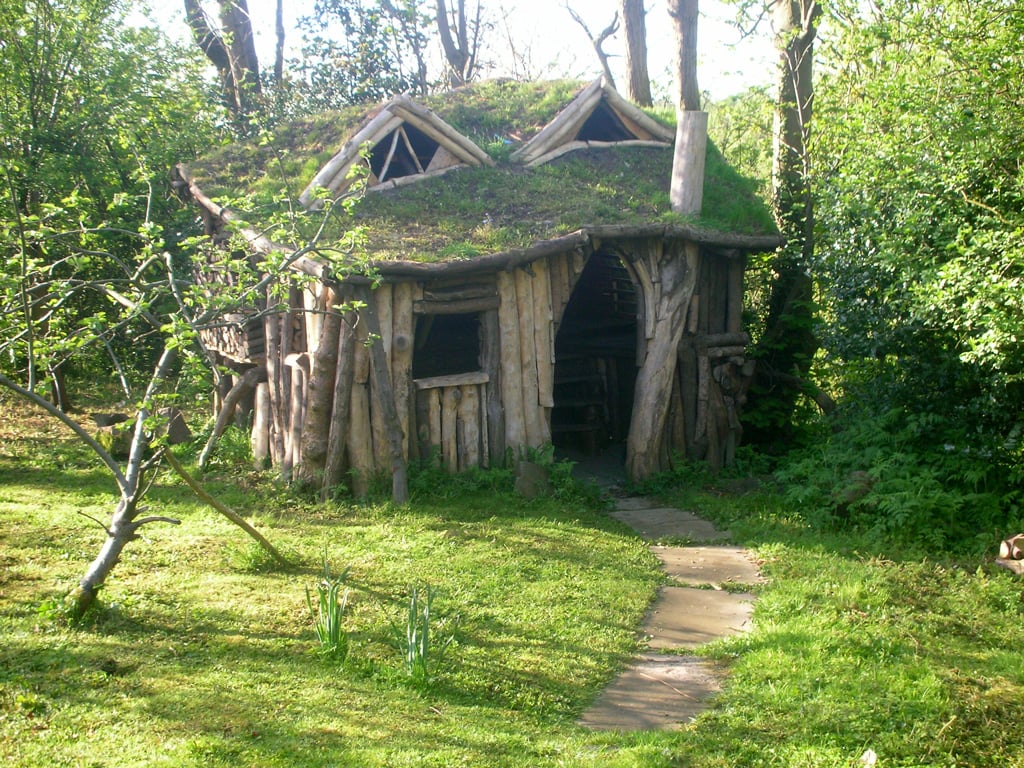 It's almost impossible to believe that this entire fairy-tale cottage [2] was constructed with objects found in nature.
A Whimsical Play Fort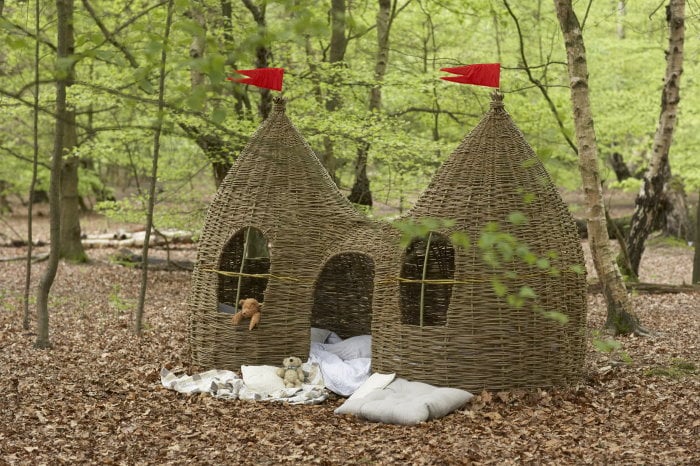 Crafted in the UK by willow weaver Judith Needham, the eco-friendly Dreaming Spires Willow Playhouse [3] degrades over the course of five years, the same amount of time that tiny tots will be able to fit in it for.
Polyhedron Playhouse
Characterized by its polyhedron shape, expansive views, and even a teak deck, this geometric structure by Manuel Villa [4] is big enough for Mom and Dad to stop by for a visit.
Retro Diner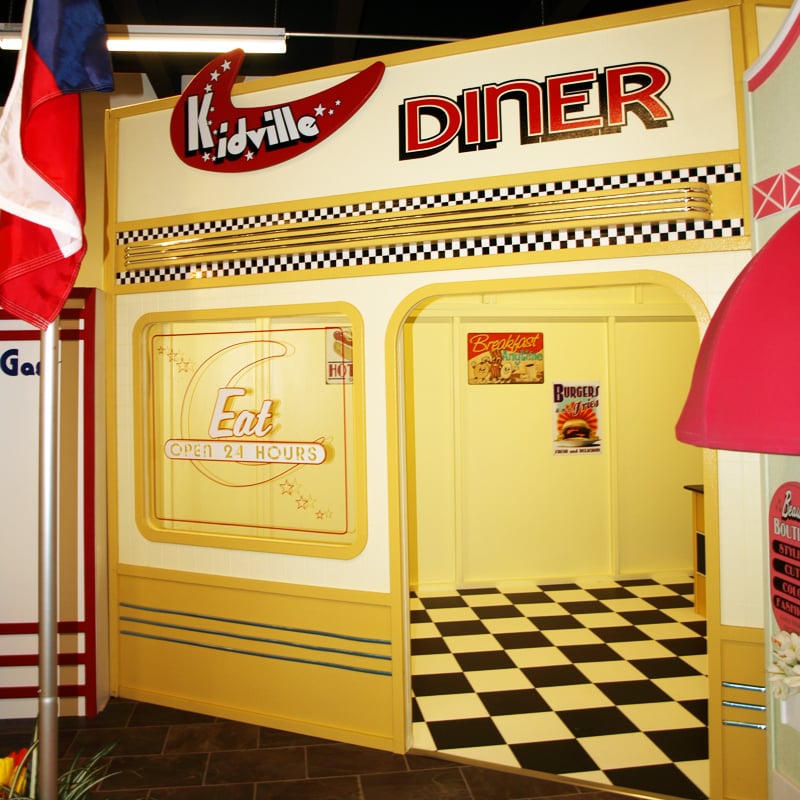 The Main Street Diner [5] from Lilliput Playhomes features a 1950s-style checkered floor, personalized signage, and can be enhanced with a red leather booth and other accessories.
Square Space
The Hobikken house by Smart Playhouse [6] merges rustic charm and avant-garde design.
A Classic Victorian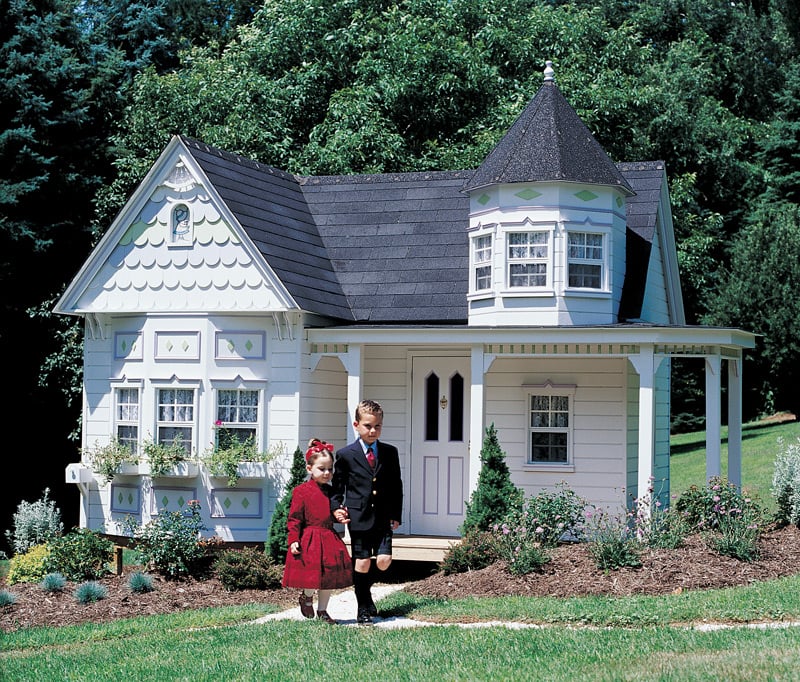 Posh tots will be right at home in an exquisitely decorated Victorian minimanse [7].
Lil Lookout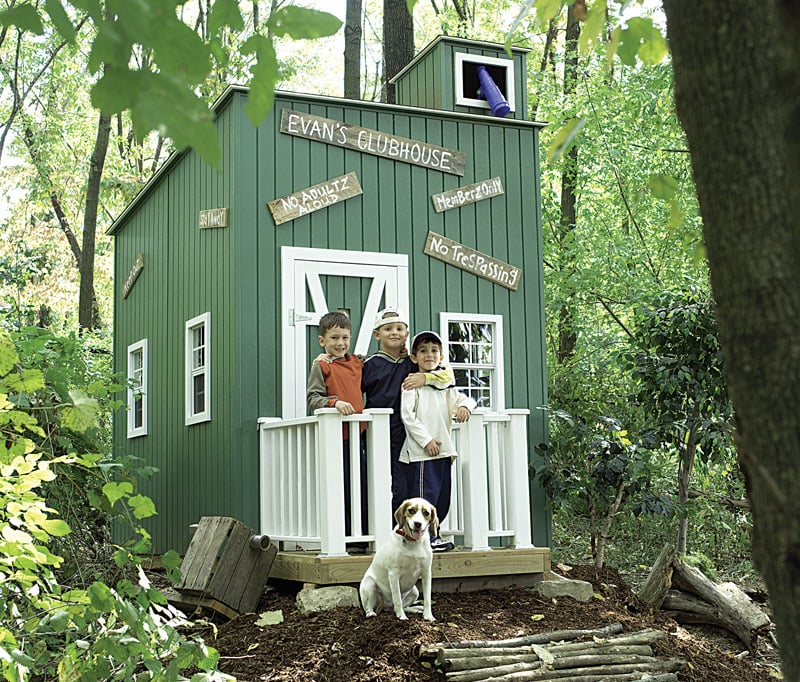 The Lil' Raskal's Lookout [8] offers a secret hideaway that they'll love to call their own.
Beauty Boutique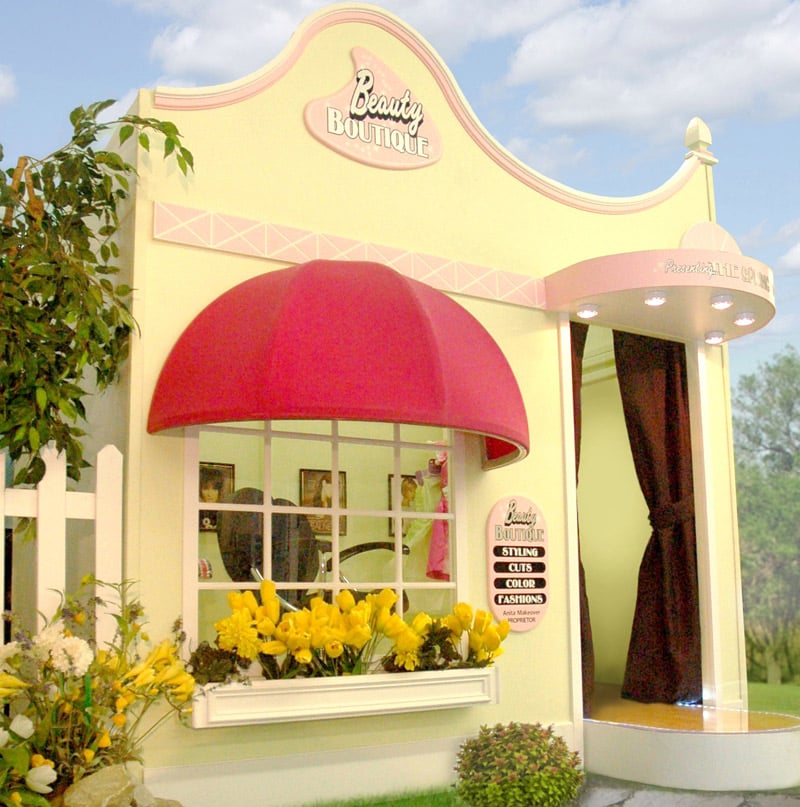 If she loves playing dress-up, a real beauty salon [9] is just the thing for your little girl.
A Customizable Loft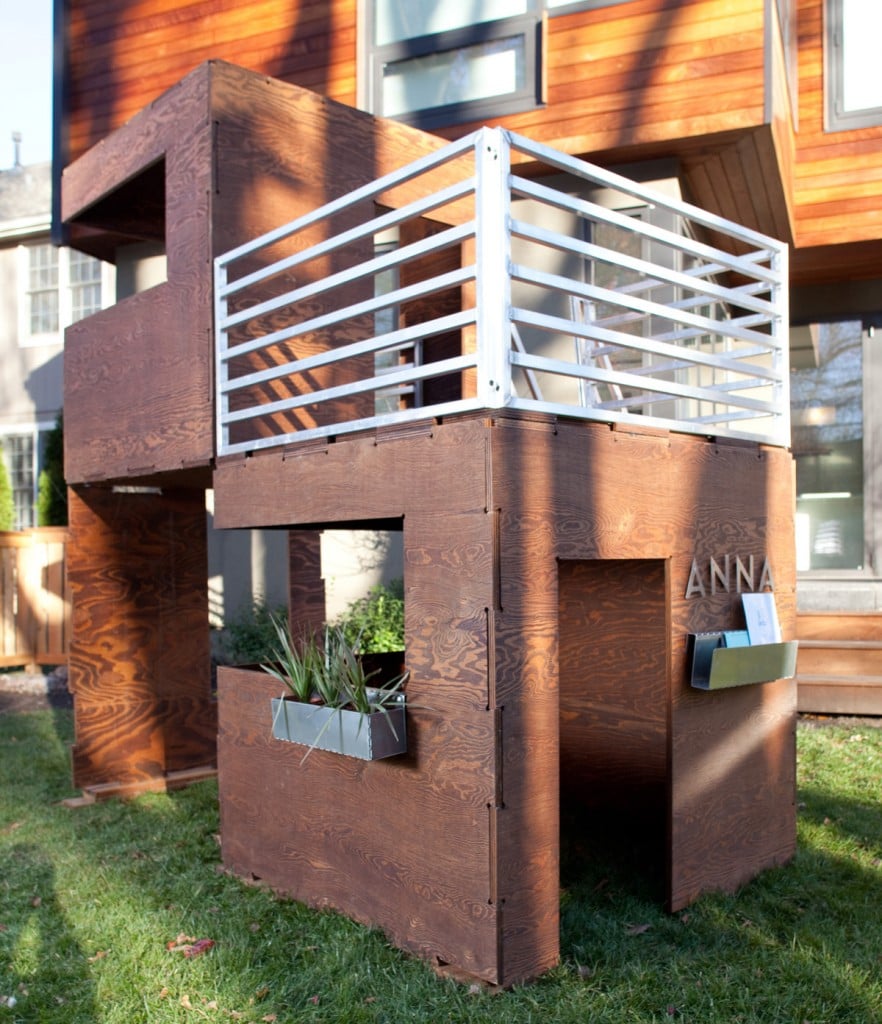 Playmodern's 2Cuba house [10] comes as a kit that can be assembled in a number of different configurations to suit your style.
Futuristic Fun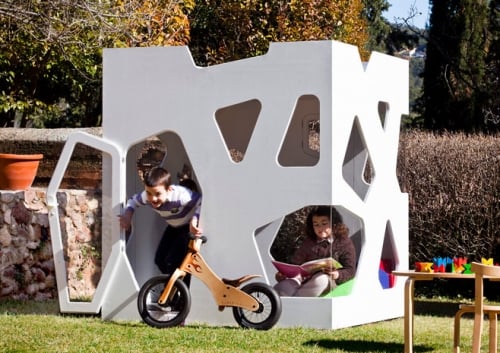 Characterized by its many geometric entry- and exit-ways, the Kyoto [11] is an unexpected design for modern kids.
DIY Dreamhouse
Along with her husband, blogger Natalie Wright of Natalme [12] crafted this country saloon-inspired playhouse for her kids.
Minimarket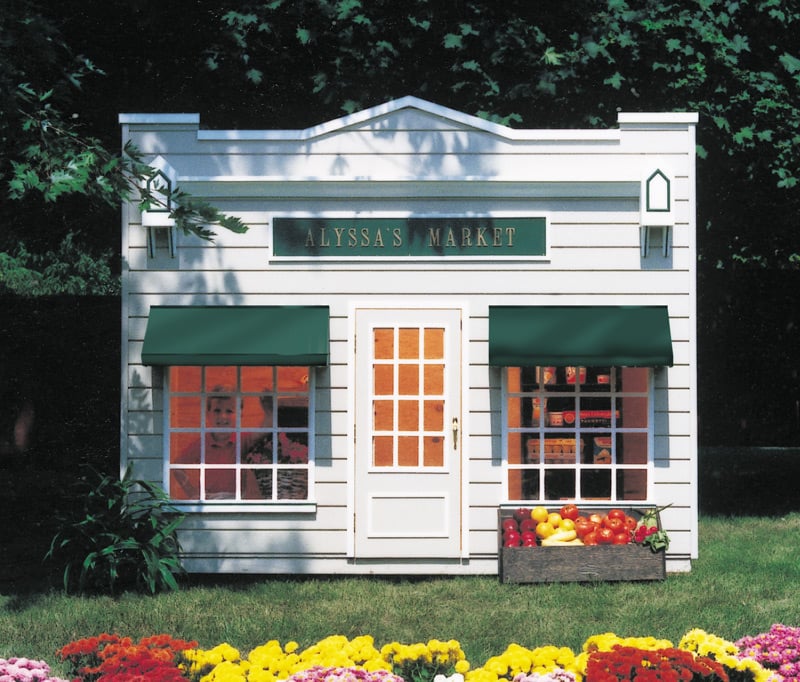 Lilliput Playhomes' Neighborhood Market [13] is sure to inspire hours of playtime. Add upgrades like a cash register, shopping carts, and play produce.
Storybook Masterpiece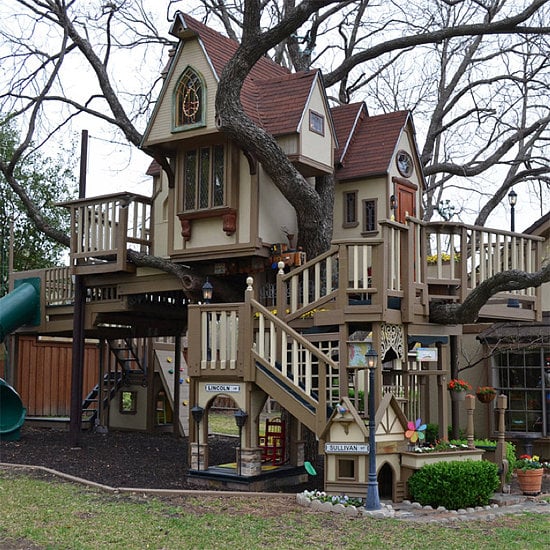 Talk about the cool kids on the block! This storybook treehouse [14] is loaded with details like gables and window seats. Sheltered by a majestic pecan tree, the magical house grew over the years with new features like a zip line and suspension bridge.
Giants Loft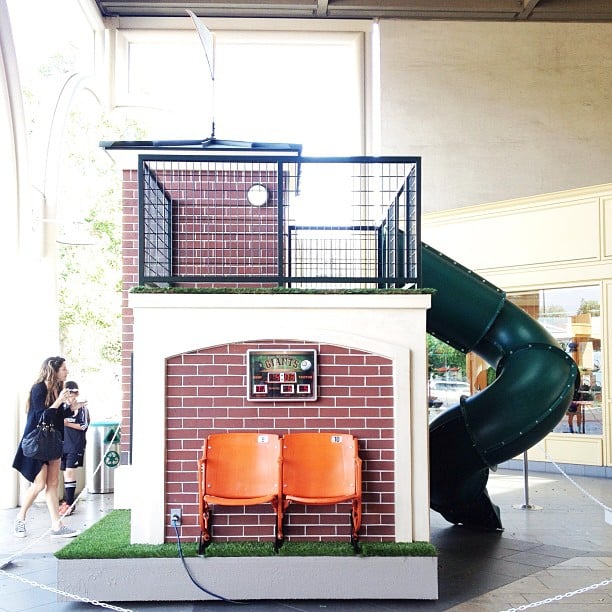 Baseball fans both big and small will get a kick out of this San Francisco Giants play loft. Modeled after the ball park and complete with a slide, this playhouse is World Series worthy!
Source: Instagram User andysermonia [15]
Tropical Hideaway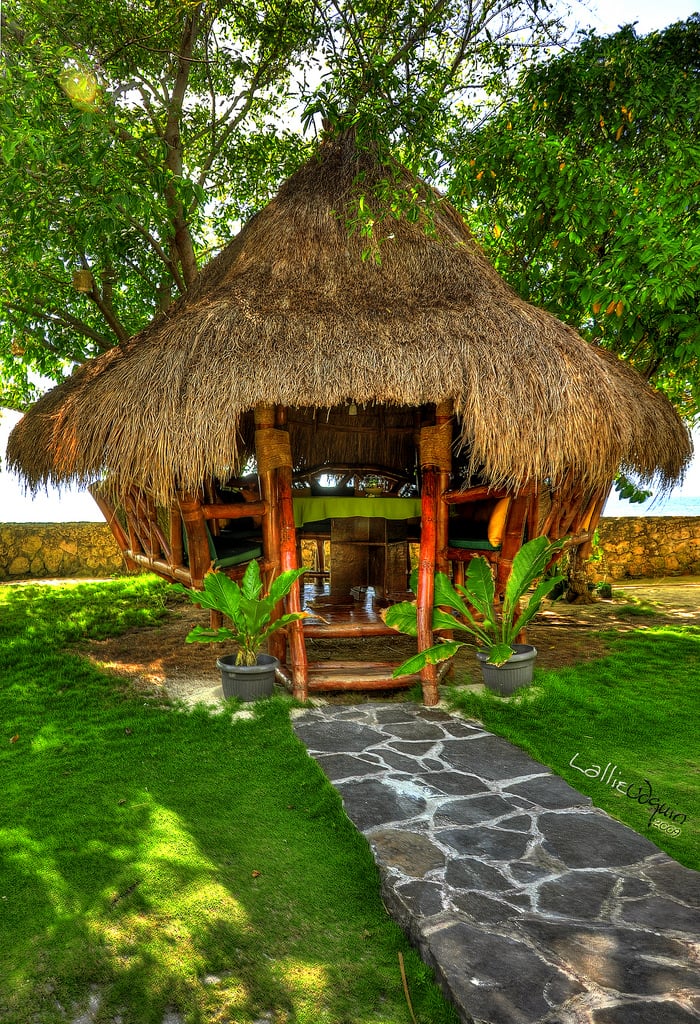 No need to take the kids on vacation when they have this house. We could only imagine the straw roof, loft beds, and secret hideaways that would spark your little one's imagination and keep them entertained for days.
Source: Flickr User .Lallie. [16]
Country Cute
This chic little space combines everything into one. With a slide, tent, and loft, this playhouse is quite the creative space.
Source: Flickr User pannylife [17]
Cool Castle
If you have an $250,000 to spare, the British company Blue Forest [18] will build you one impressive treehouse. Just ask J.K. Rowling who has a two-structure house for her kids. Yes, spiral staircases, turrets, trapdoors, nature boxes, and balconies included.
Modern Marvel
This modern playhouse is too cool. Glass windows, multiple levels, and a slide make this space the ultimate luxury hideout.
Source: Instagram User chefomeo [19]
Playground Perfect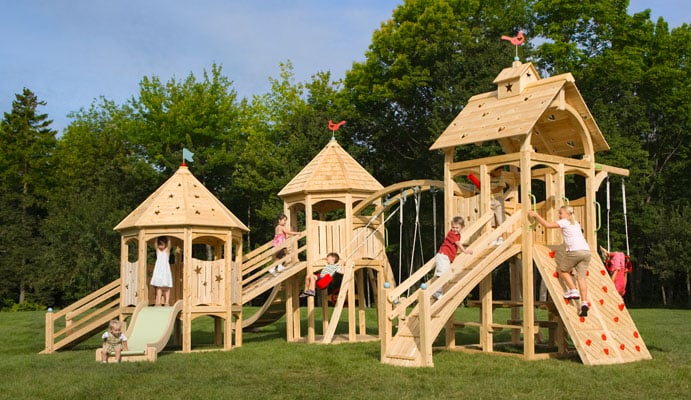 For swanky swings, turn to CedarWorks [20], a company that specializes in splinter-free playgrounds. The only downside is the price — about a whopping $22,000!