We can't think of a single kid who doesn't love to snack on popcorn, whether it's at the movies, at home, or anywhere. Skip the standard bag of microwave kernels, and up the ante with one of 15 inspired ideas for a poppin' good time. From savory and sweet snack mixes to popcorn lollipops and more, once you pop, you can't stop!
Peanut Butter Popcorn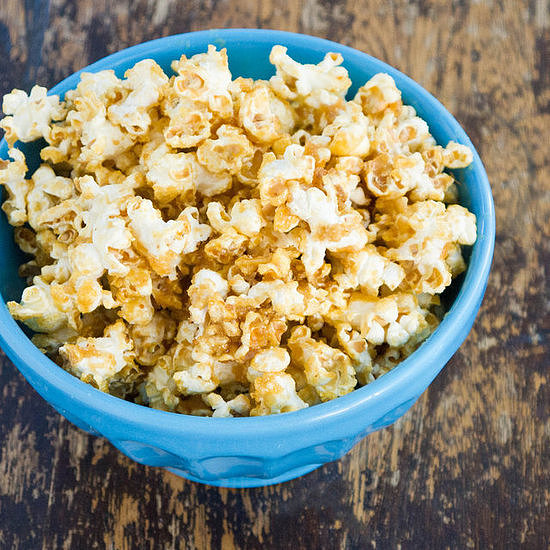 Sweet and salty, peanut butter popcorn [1] takes just minutes to make and is a great after-school snack.
Source: POPSUGAR Moms [2]
Marshmallow Caramel Popcorn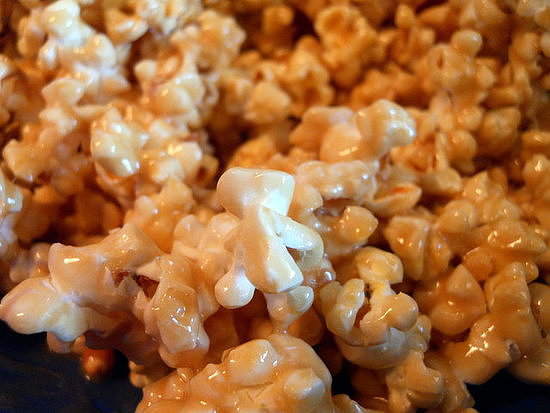 Got a little sweet tooth? Marshmallow caramel popcorn [3] is an undeniably decadent option.
Source: POPSUGAR Food [4]
Caramel Popcorn-Candied Almond Ice Cream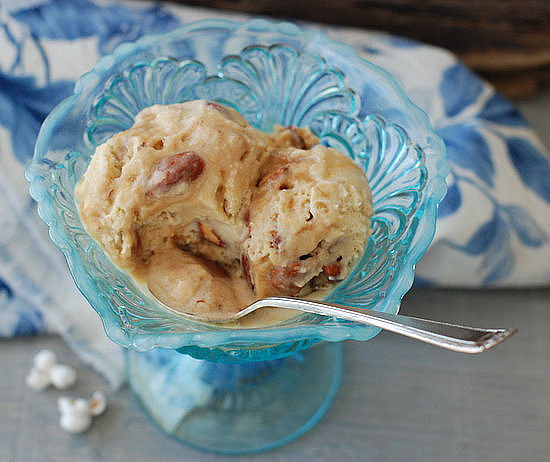 Combine two summertime staples — popcorn and ice cream — with this recipe for caramel popcorn-candied almond ice cream [5]. Yum!
Source: POPSUGAR Food [6]
Cheesy Spicy Popcorn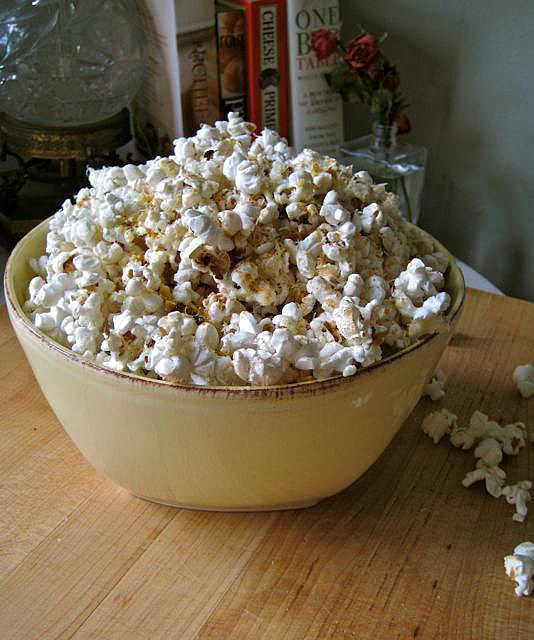 If your kids prefer their snacks more savory than sweet, then cheesy spicy popcorn [7] should fit the bill. Vary (or eliminate altogether) the amount of cayenne that you include depending on your family's preferences.
Source: The Kitchn [8]
Beach-Party Popcorn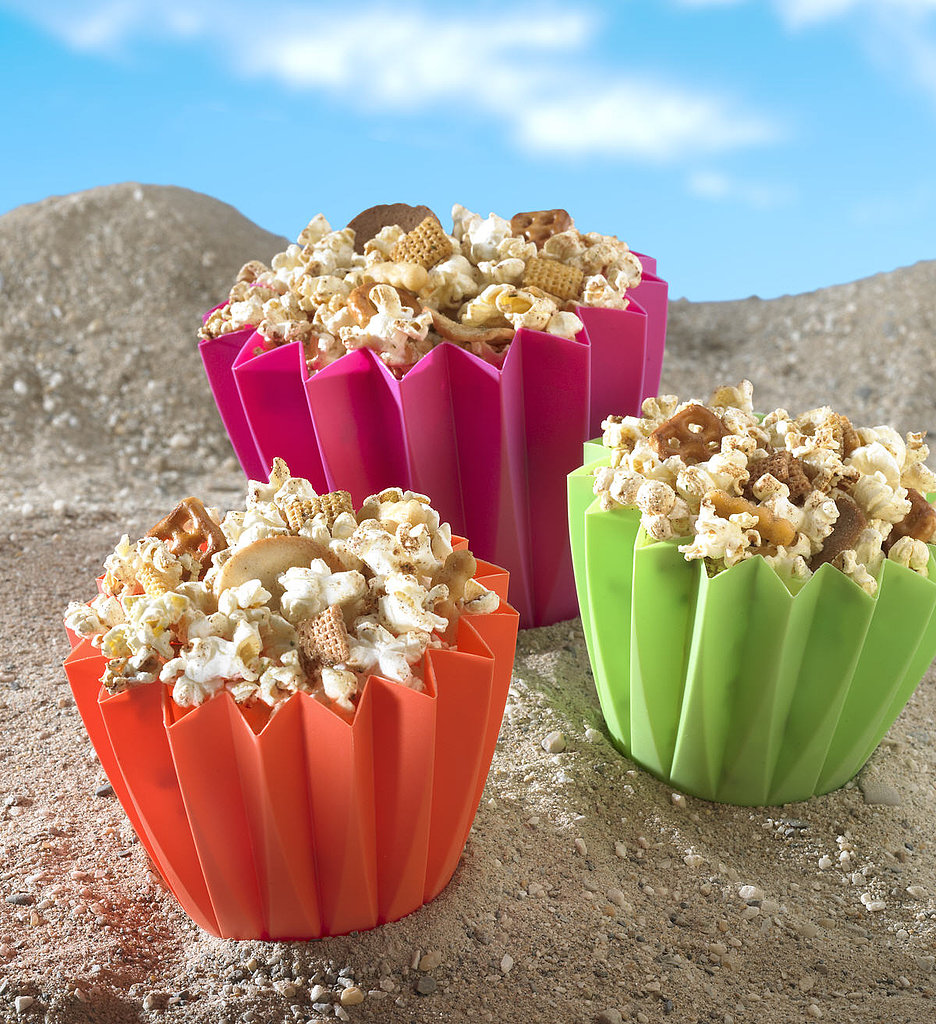 Just say yes to beach-party popcorn [9] — a savory snack mix that's perfect for seaside nibbling.
Source: The Popcorn Board [10]
Popcorn With Brown Butter and Parmesan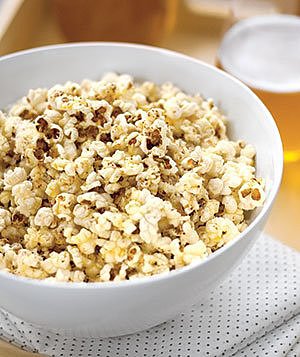 It's a bit sophisticated for younger kids, but if you have an adventurous eater, then encourage him to sample nutty, salty popcorn with brown butter and parmesan [11].
Source: Real Simple [12]
Double Chocolate Popcorn Balls
Tee off with double chocolate popcorn balls [13] — a special treat for special occasions.
Source: The Popcorn Board [14]
Spicy Gooey M&M's and Almond Popcorn
The Kitchn offers up inspiration for a spicy gooey M&M's and almond popcorn mix [15] that we can't wait to try for our next family movie night.
Source: The Kitchn [16]
Spiced Party Mix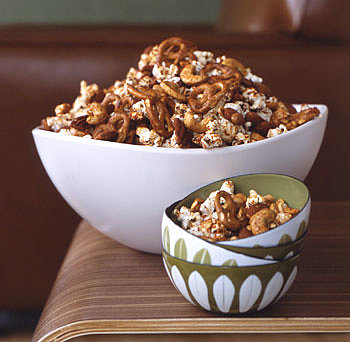 Skip the bagged stuff, and instead whip up your own homemade spiced party mix [17] for today's snack time.
Source: POPSUGAR Food [18]
Twizzlers-Popcorn Snack Mix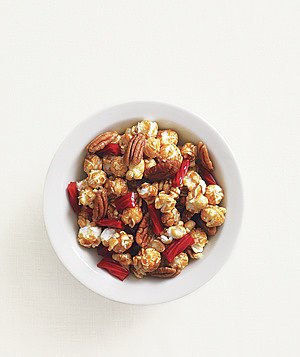 Combine the sweet and chewy goodness of Twizzlers with toasted pecans and caramel corn in Real Simple's recipe for Twizzlers-popcorn snack mix [19].
Source: Kana Okada/Real Simple [20]
Brown-Sugar Lollipops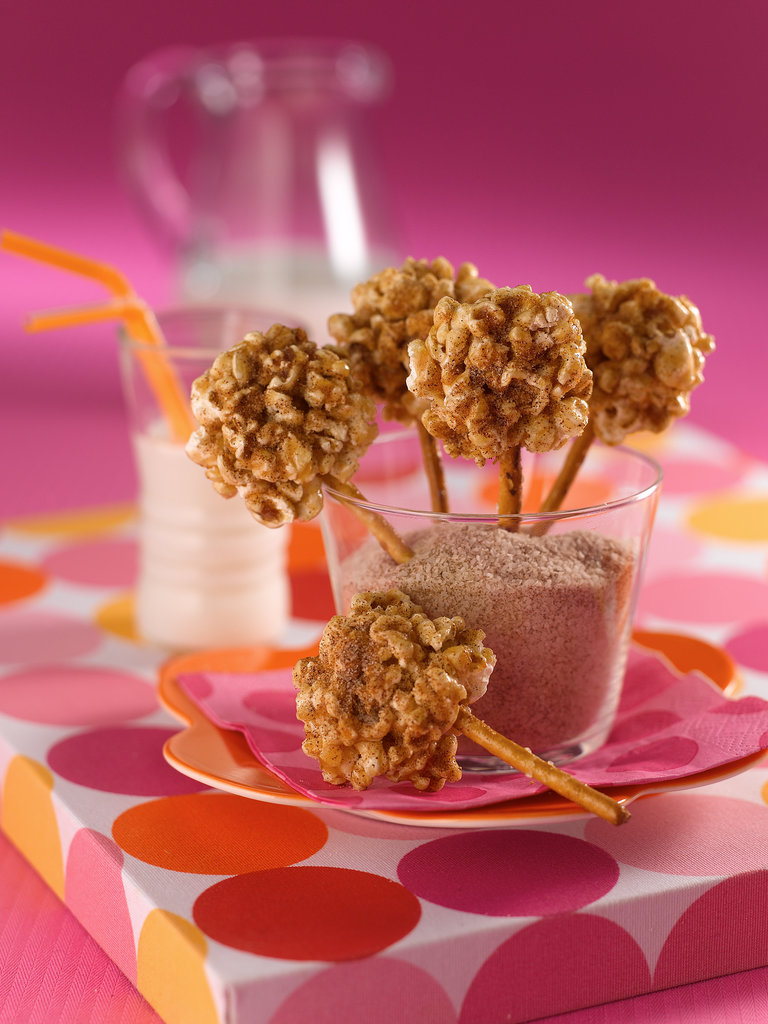 These brown-sugar lollipops [21] would make a perfect addition to a birthday party.
Source: The Popcorn Board [22]
Popcorn S'mores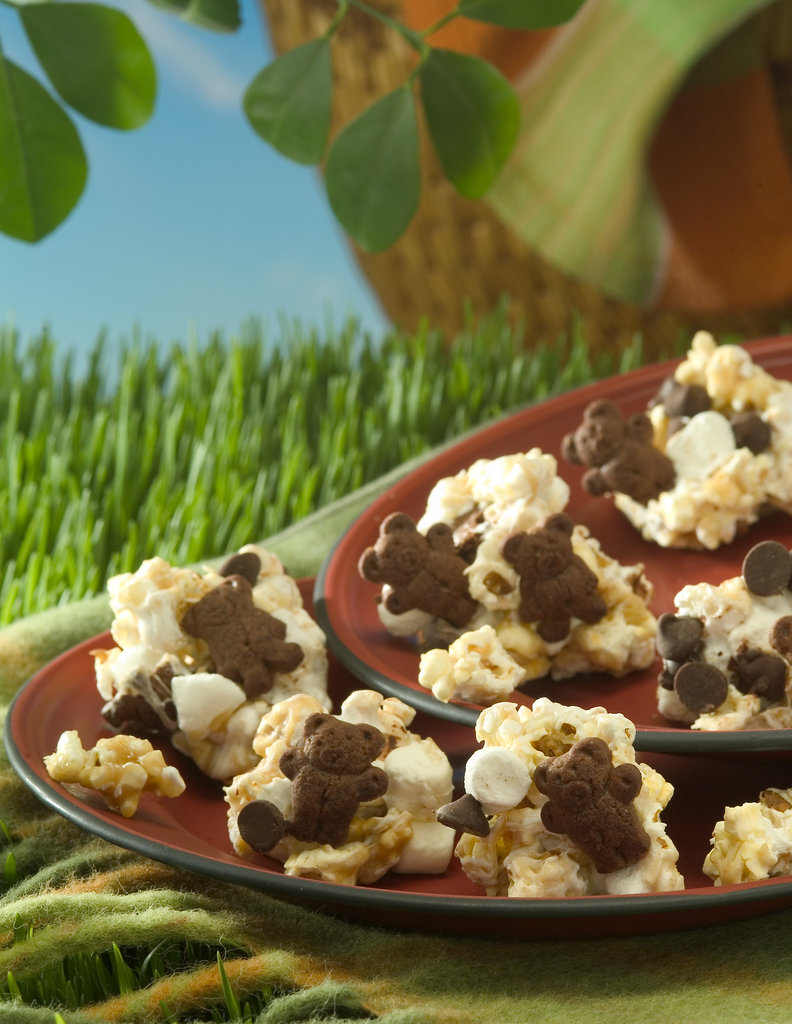 An unexpected take on the campfire fave, popcorn s'mores [23] pack in the same marshmallow-chocolatey goodness as their more traditional counterpart.
Source: The Popcorn Board [24]
Popcorn Party Pizza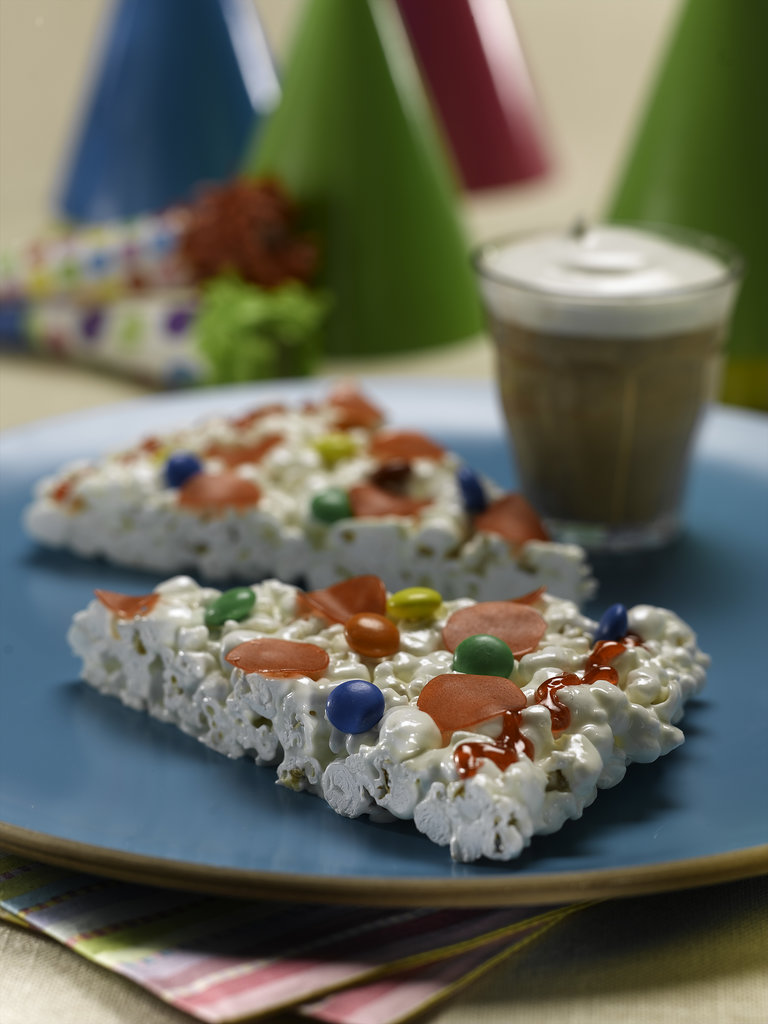 They may have made their own pizza before, but how about popcorn party pizza [25]? It's a great birthday party or playdate activity.
Source: The Popcorn Board [26]
Popcorn Strawberry Bars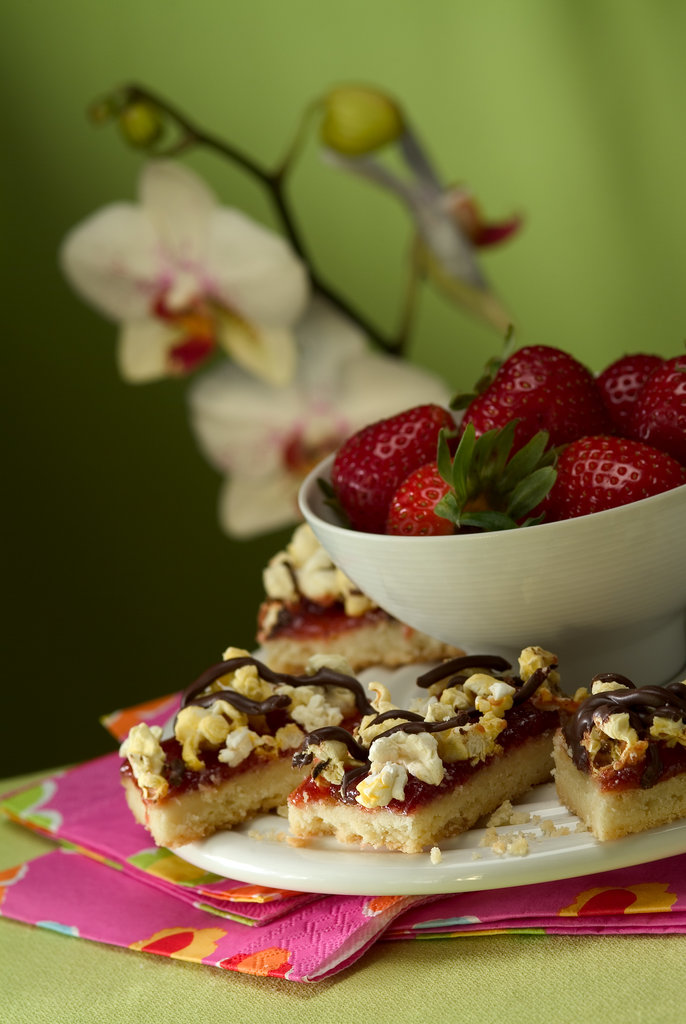 Popcorn strawberry bars [27] are a fun snack for adults and kids alike.
Source: The Popcorn Board [28]
Teddy-Bear Picnic Mix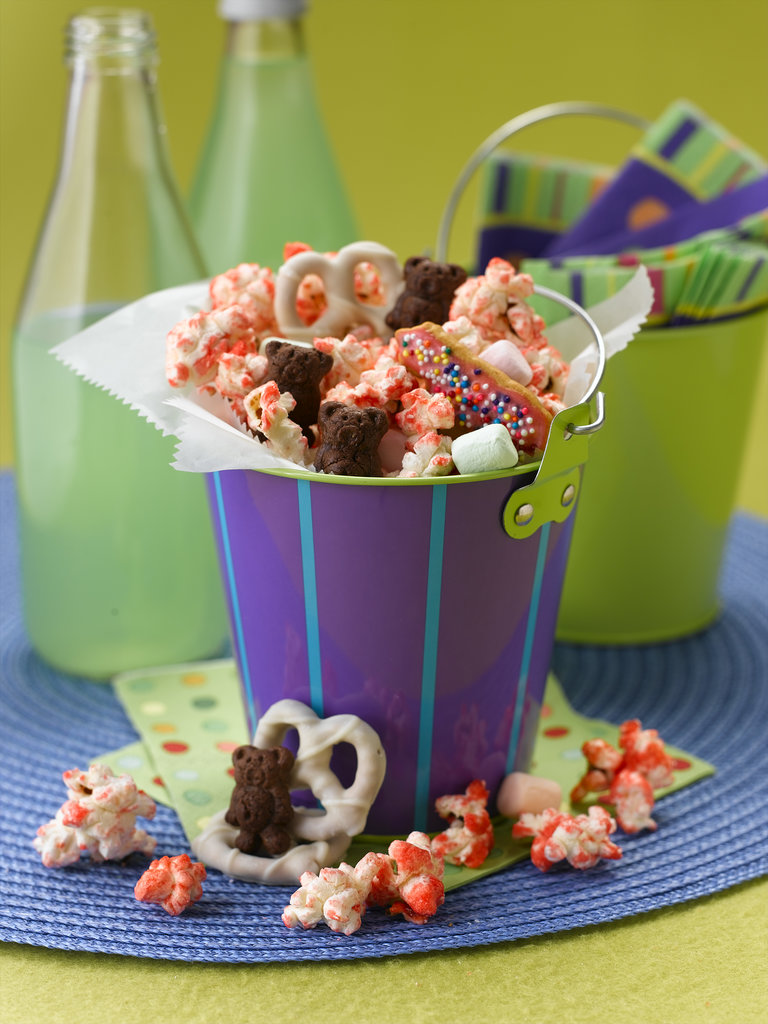 All it takes is a box of Teddy Grahams to make this teddy-bear picnic mix [29] an adorably kid-friendly snack!
Source: The Popcorn Board [30]