We can't think of a single kid who doesn't love to snack on popcorn, whether it's at the movies, at home, or anywhere. Skip the standard bag of microwave kernels, and up the ante with one of 15 inspired ideas for a poppin' good time. From savory and sweet snack mixes to popcorn lollipops and more, once you pop, you can't stop!
Cheesy Spicy Popcorn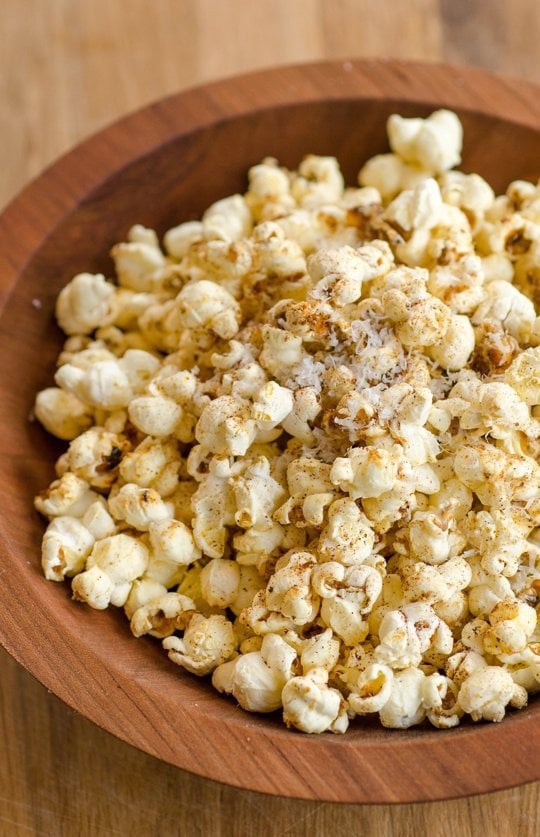 If your kids prefer their snacks more savory than sweet, then cheesy spicy popcorn [4] should fit the bill. Vary (or eliminate altogether) the amount of cayenne that you include depending on your family's preferences.
Brown-Sugar Lollipops
These brown-sugar lollipops [5] would make a perfect addition to a birthday party.
Mint Cookies and Cream Popcorn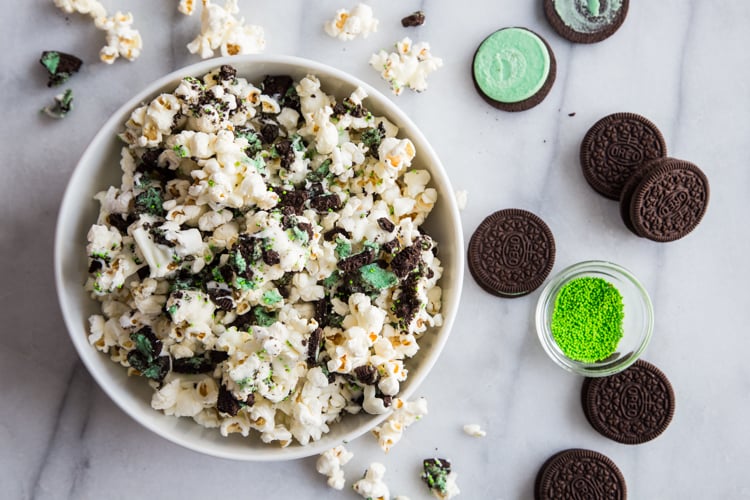 It's like ice cream and popcorn combined, but the popcorn isn't soggy (!) in this mint cookies and cream popcorn recipe [6].
Pig Candy Popcorn With Bacon, Chocolate, and Spices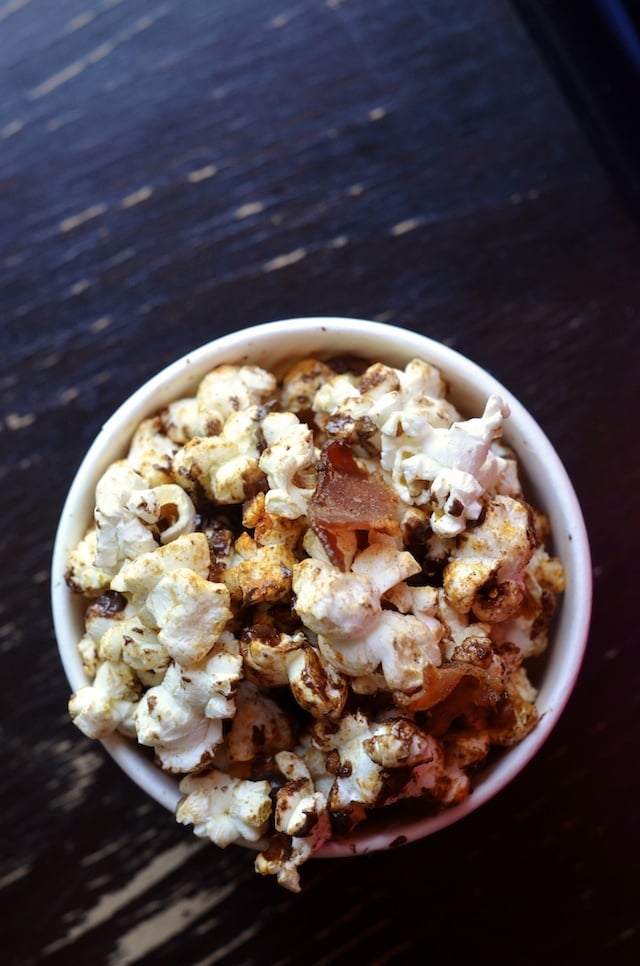 Um, what in the world could be better than pig candy popcorn with bacon, chocolate, and spices [7]? With bacon, paprika, and chocolate chips, this is sure to be a bowl the whole family will dive into!
Popcorn Cake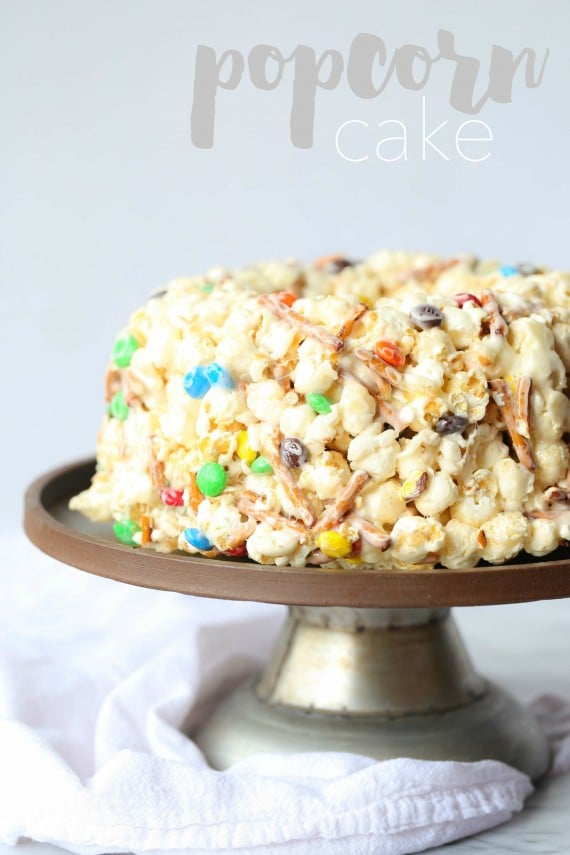 This popcorn cake [8] is a gooey, tasty treat that's a fun alternative to a traditional cake!
Buttered Popcorn Marshmallow S'mores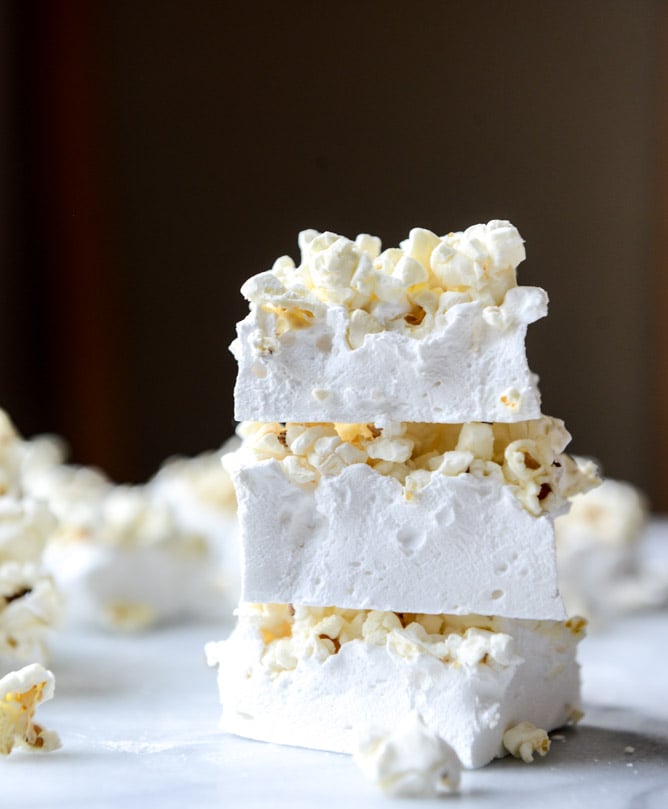 Add some snap to your s'mores with this buttered popcorn marshmallow s'mores [9] recipe! Best of all, this recipe calls for microwave popcorn to keep the popped corn in perfect form.
Apple Spice Popcorn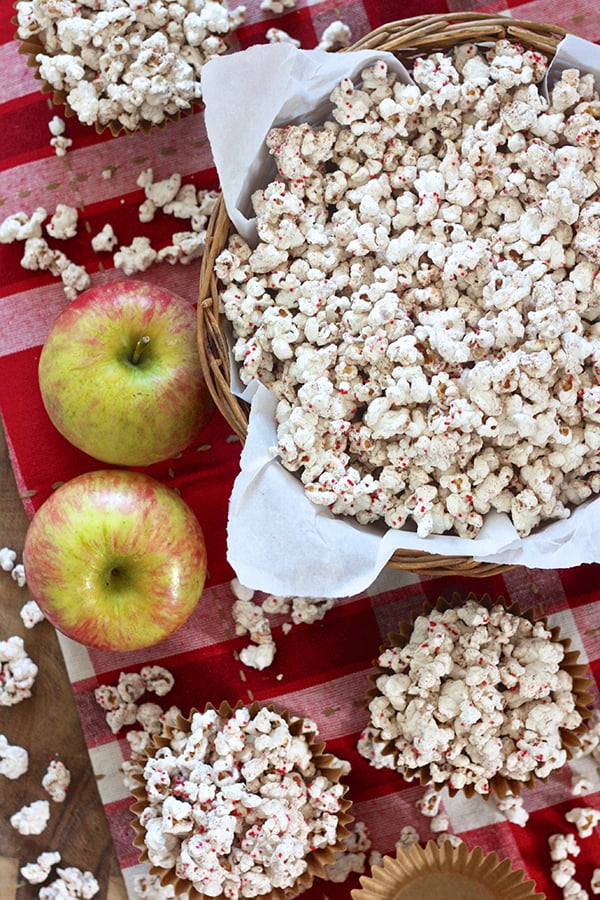 Freeze-dried apples and white candy melts are the secret behind this apple spice popcorn recipe [10].
S'more Popcorn Balls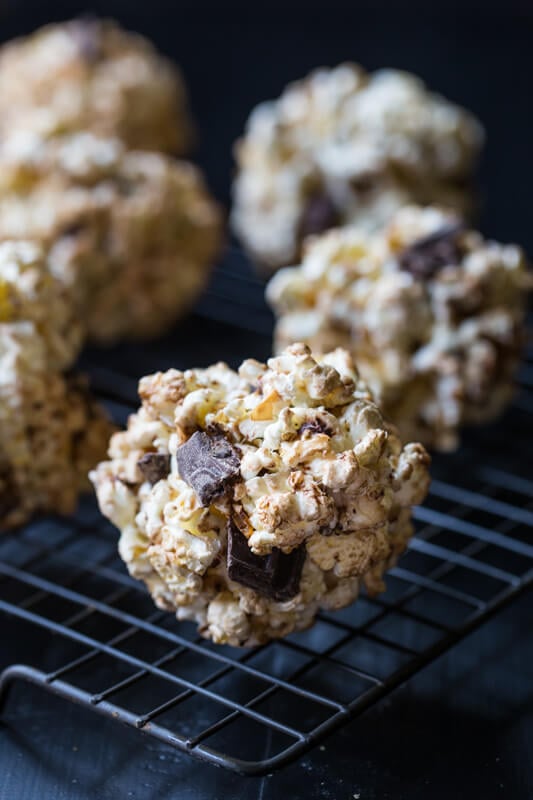 The traditional popcorn ball gets a much-needed upgrade with this s'more popcorn ball recipe [11].
Peanut Butter Cup Popcorn
Sweet and salty combine for the perfect bite with a handful of this peanut butter cup popcorn [12].
Kettle Chip Caramel Popcorn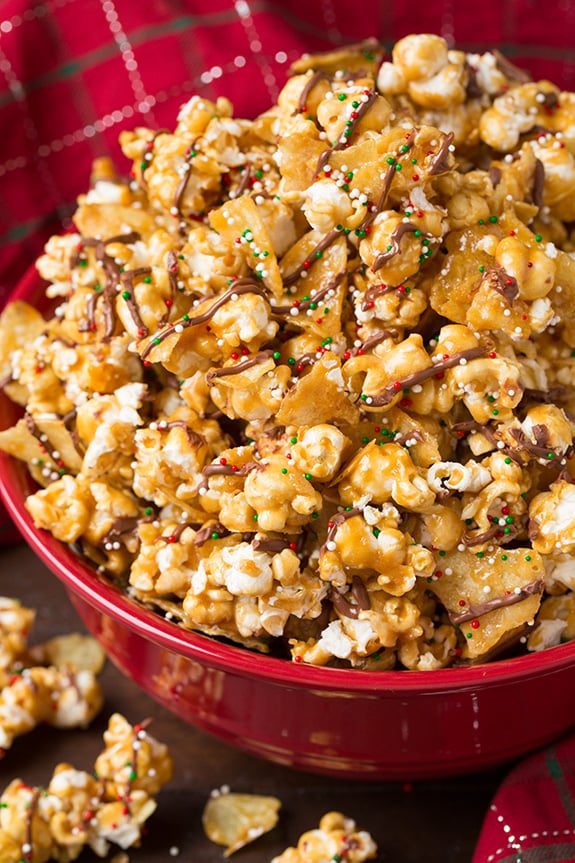 Um, this recipe [13] calls for kettle-cooked potato chips, popcorn, chocolate chips, and more. Perfection? We think so!
Homemade Kettle Corn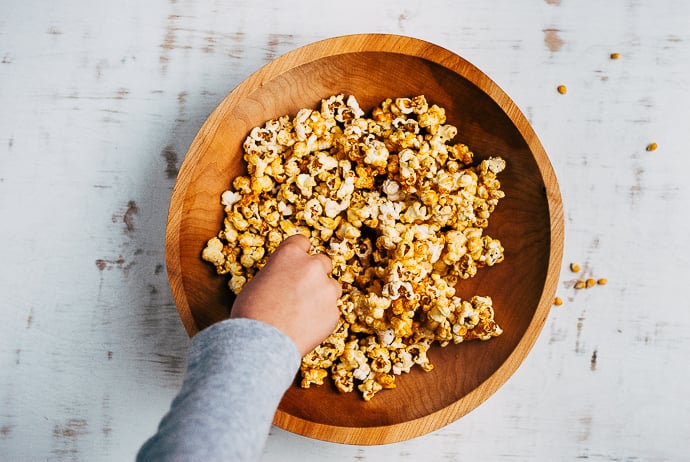 You can buy your kids a bag of kettle corn. Or you can have them join you in the kitchen to whip up a batch of homemade kettle corn [14]. We'll take the latter, please!
Slow-Cooker Caramel Popcorn Snack Mix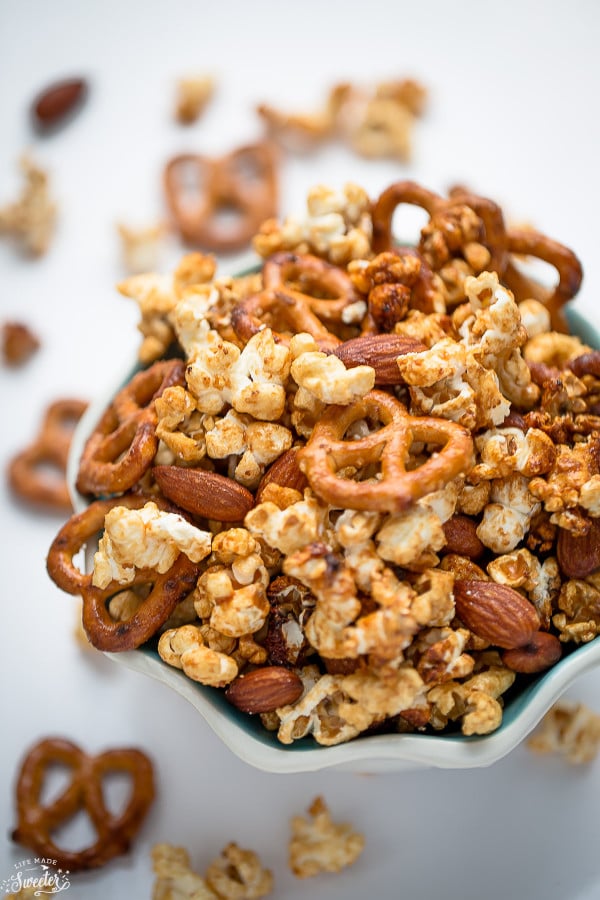 Now this slow-cooker caramel popcorn snack mix [15] may be the snack that puts puppy chow to shame!
Naturally Sweetened Honey Popcorn Balls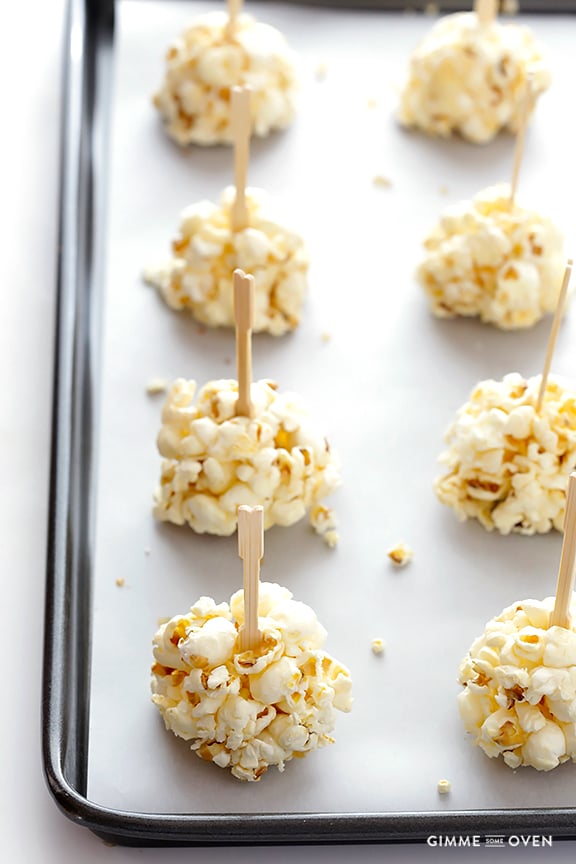 Not only do these naturally sweetened honey popcorn balls [16] taste amazing, but they're adorable too!
Fudgy Marshmallow Popcorn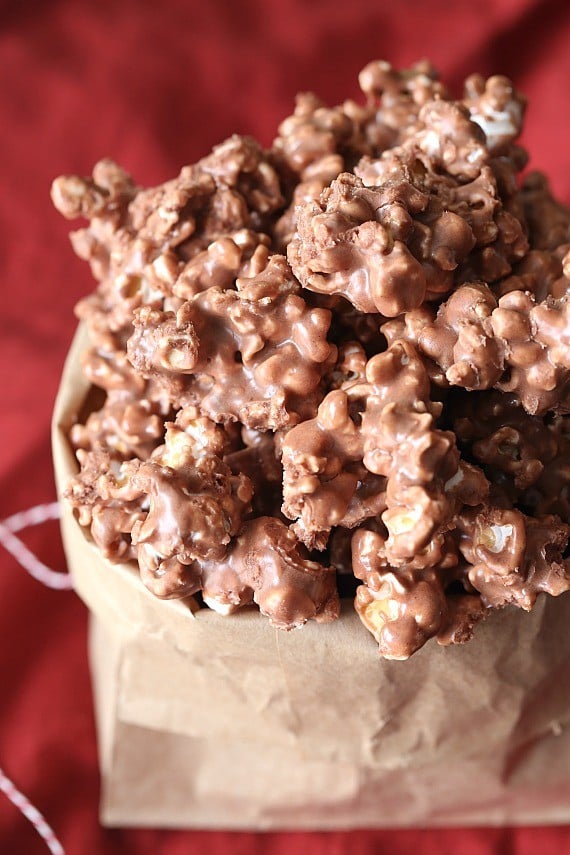 When you just need something sweet but you really want some popcorn too, this fudgy marshmallow popcorn [17] is a must!
Pizza Popcorn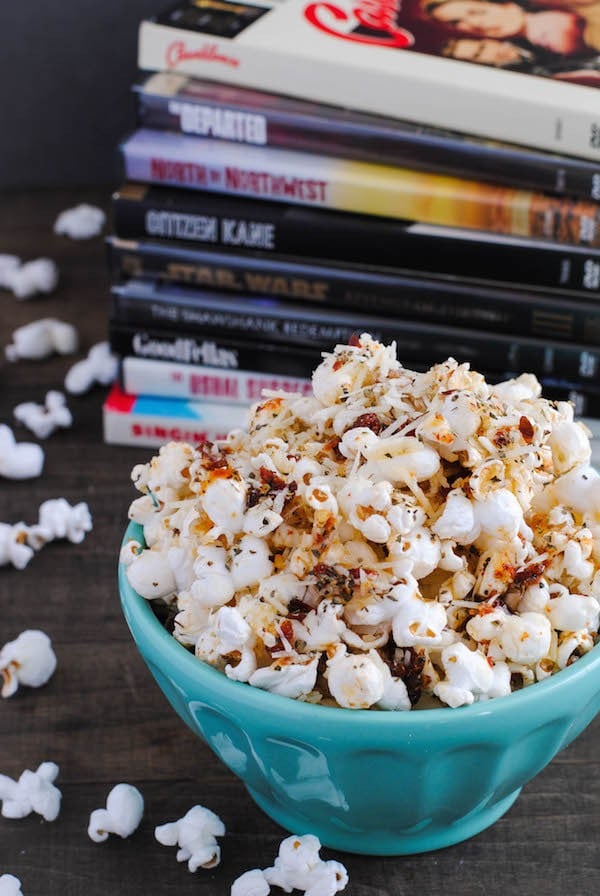 We can't think of a better recipe for movie night than this pizza popcorn [18]!