It's no secret that pregnant women easily put on a few pounds each month [1] until their bundle of joy arrives —unfortunately getting rid of that weight is not so effortless. Along with eating right, exercise is a sure way to getting your body back to the way it was prebaby. Our basic postpartum exercise timeline helps you determine how and when to slowly add exercise so that you can watch the number on the scale drop as your baby grows.
First Month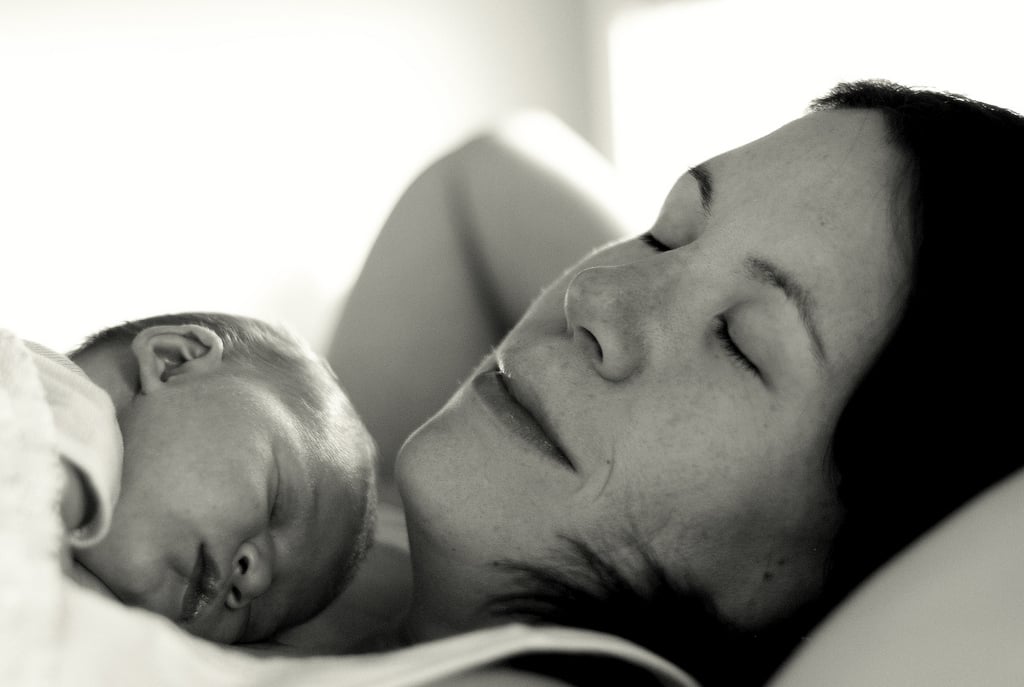 Forget about your weight and focus on the newest, and littlest, love of your life. We know it's tough, but try to use your first month postpartum to enjoy being a mom. Most women drop 18-25 pounds during the first month after giving birth (baby, placenta, etc.) — and there will be plenty of time to lose the rest later on. If you must do something, try adding kegels [2] into your day.
Source: Flickr user David J Laporte [3]
Second Month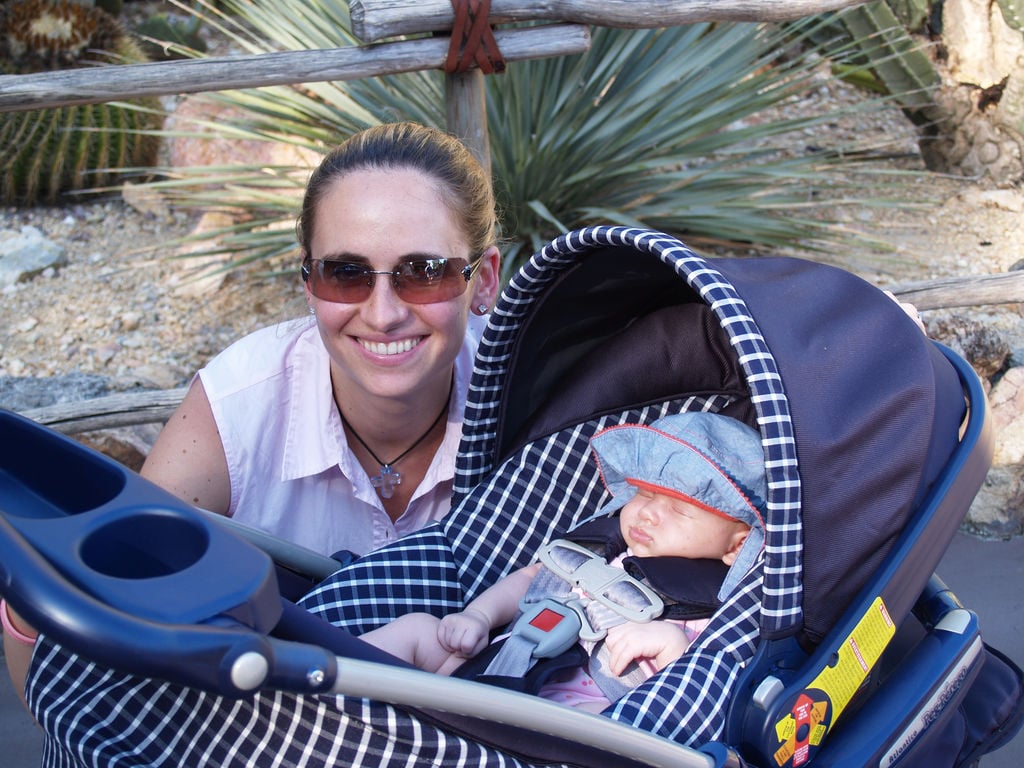 Things are still new as a mom, and your body is still recovering from childbirth. During your second month postpartum, try to focus on eating really well (especially if you are breastfeeding) and walking. Secure your newborn in your buggy and take a stroll or two. Walking is a great way to add exercise back into your life without being too strenuous and still allowing time to bond with your wee one.
Source: Flickr user Julie, Dave & Family [4]
Third Month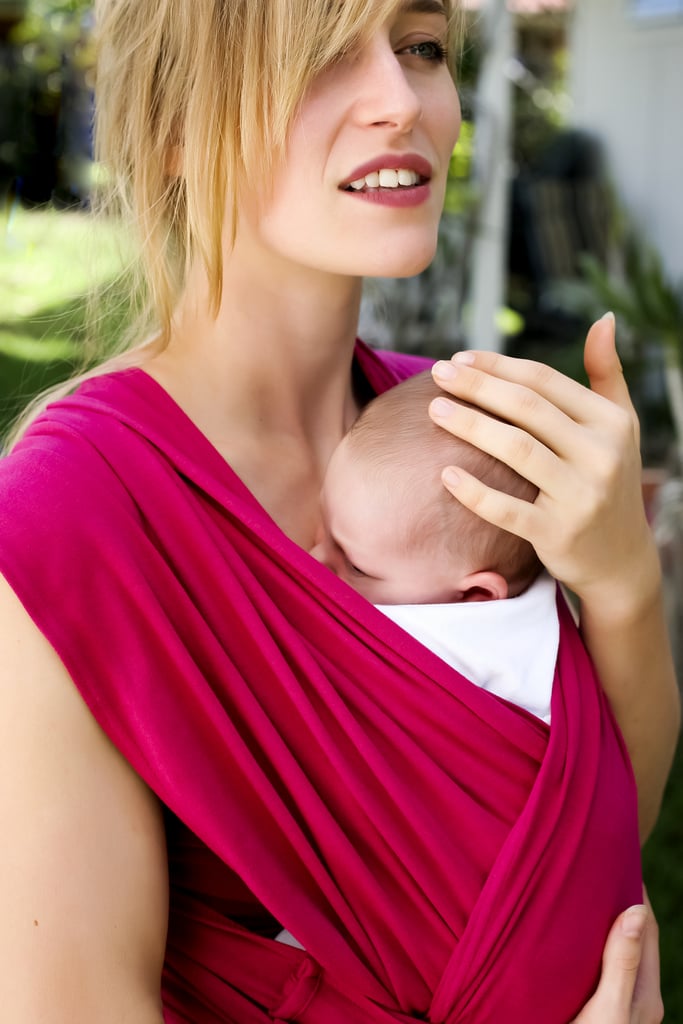 If everything is healing properly a postpartum, mama will usually get the OK to exercise again from her obstetrician during the 6-8 week checkup. Most docs recommend building back up your workout slowly. If you were fit before getting pregnant, give yourself about two months to get back to the fitness level (but not necessarily body size) you were at before. Start by bundling your baby up in your Bjorn while walking, hiking, and even grocery shopping — every little bit helps.
Source: Flickr user Suzanne Shahar [5]
Fourth Month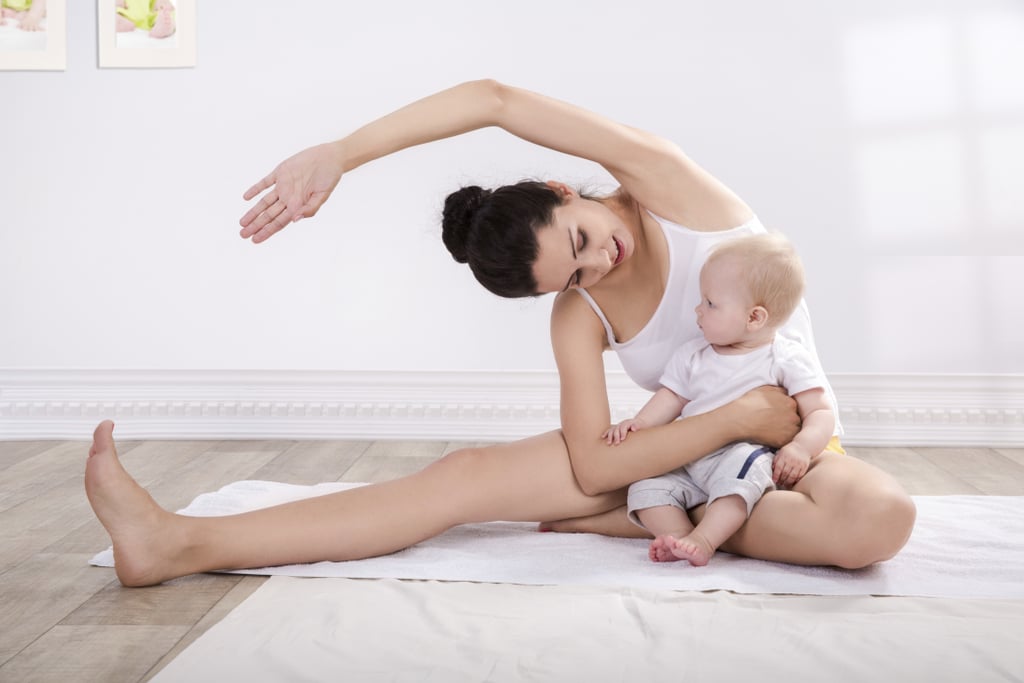 Most new mamas are still enjoying bonding time with their tot after four months, which makes this a great point to start doing mommy-and-me exercises. Many yoga studios and gyms offer mom and baby classes, but you can also get moving with your tot in the comfort of your own home using a video such as Yoga Mom, Buddha Baby: The Yoga Workout for New Moms [6] $13.
Fifth Month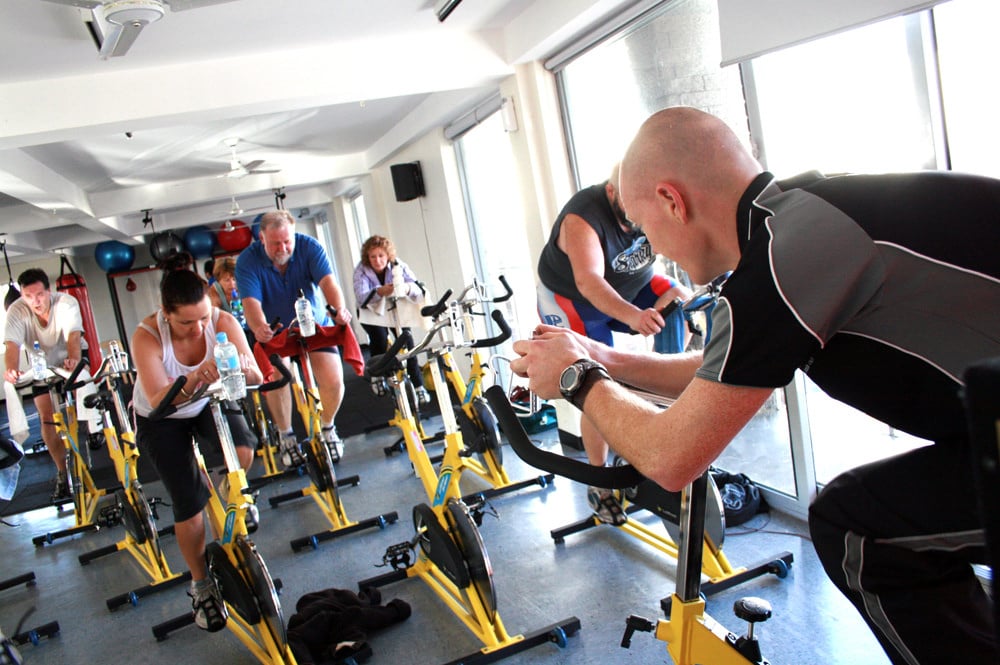 After about five months, many mamas are feeling a little more like themselves — stretch marks are fading, jeans are fitting, and the maternity gear is finally packed away. The fifth month postpartum is a good time to really start to add vigorous and regular exercise back into your life. Think about motivating yourself by joining a gym, signing up for classes, or hiring a personal trainer.
Source: Flickr user Global Panorama [7]
Sixth Month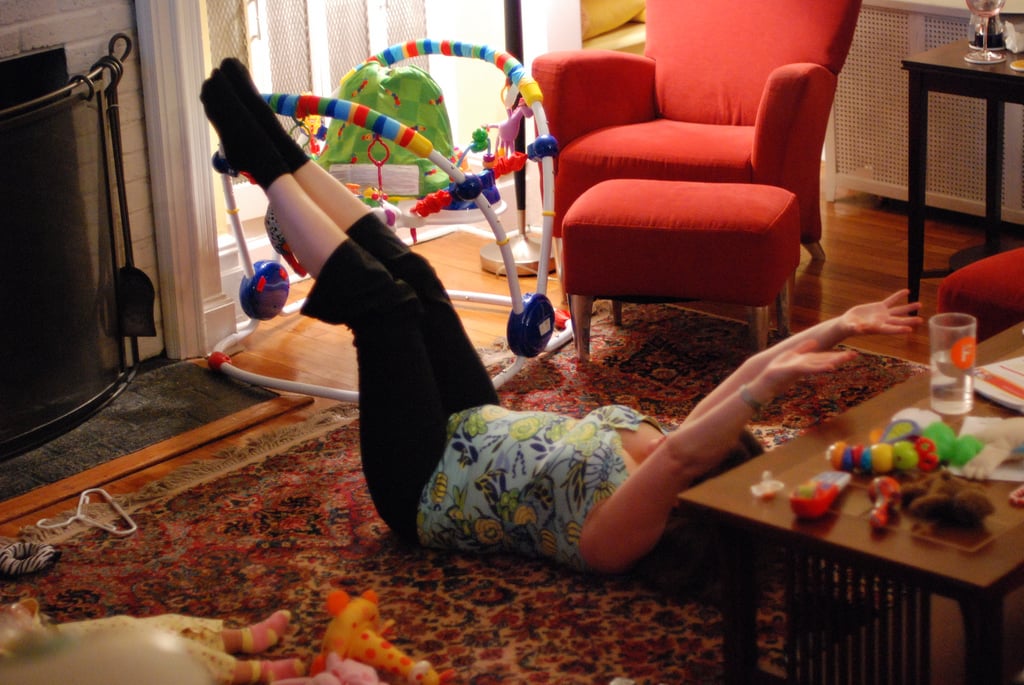 A beautiful thing happens around your infant's 6-month birthday — he or she starts settling into a regular routine. It's not foolproof, but take advantage of knowing when your tot will be snoozing. Nap time is the perfect time to pop in a workout video, do lunges, squats, and crunches. Supermotivated moms can take advantage of knowing what time their babe wakes and squeezing in a workout before baby even opens his eyes.
Source: Flickr user joe shlabotnik [8]
Seventh Month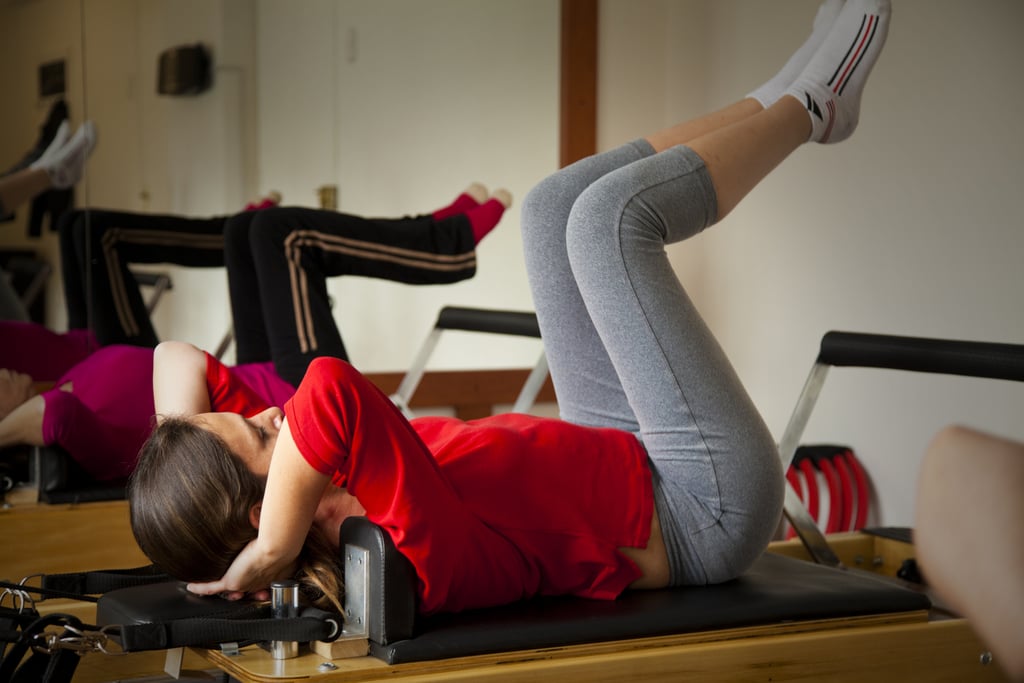 At around seven months after giving birth, most women are feeling pretty good. Keep it up by trying out Pilates or yoga. Both are fabulous for the postpartum mama because they strengthen your core, reduce stress, get blood flowing, and increase flexibility — all extremely useful for toting and chasing around an increasingly mobile tot.
Source: Flickr user Red CreaDeporte [9]
Eighth Month
Talk to your child's pediatrician first, but most say it's OK to jog with a baby in a jogging-specific stroller when he or she is 8 months old. A jogging stroller [10] is a fabulous investment for all running mamas looking to do double duty as mindful mommy and exercise fanatic.
Source: Flickr user Clemens v. Vogelsang [11]
Ninth Month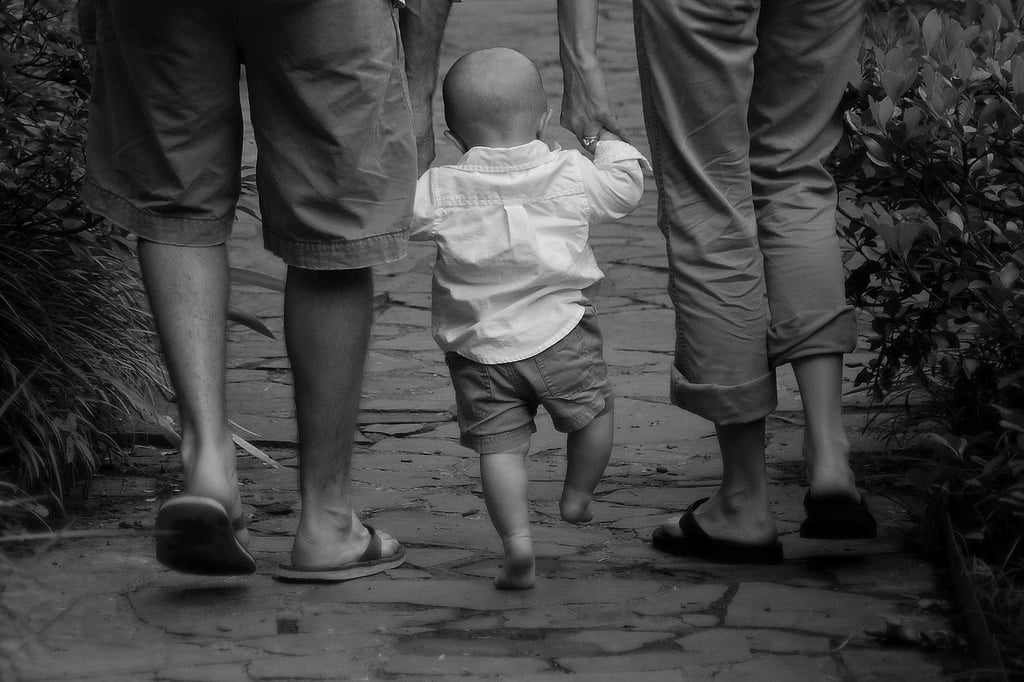 A good rule of thumb for losing your baby weight is "nine months in, nine months out." We're not saying it can't happen, but don't expect to be back to your prebaby shape before nine months to one year after giving birth. Holding yourself up to unrealistic weight expectations may take away from the importance of your heaviest job yet — motherhood. You've got this mommy thing down by now, so don't feel guilty focusing on yourself for a little while.
Source: Flickr user Arkansas ShutterBug [12]