Preparing for the arrival of your little one is hard enough, but if you already have a small child that you're chasing after, getting set for the day when your only child becomes a big brother or sister can seem more than a little daunting. Fear not, mama, crossing a few of these things off your list will not only take a bit off your plate, it will also help to make welcoming number two as seamless as possible.
Source: Flickr user Rebecca Schley [1]
Free Up the Crib
If your first child is still snoozing in the crib, then start thinking about transitioning him to a big-boy bed. You've got nine months (and then some) to get it done — unless, of course, you really want to buy another crib.
Source: Flickr user blogjunkie [2]
Take a Trip
Traveling with one child is no picnic, but traveling with two young children is downright tough (and expensive). Take advantage of only having one plus-one on a prebaby vacation.
Source: Flickr user Wouter Walmink [3]
Pamper Yourself
Mom "me" time is hard enough to come by with just one small child, but it's nearly impossible when you're juggling a newborn and an older kid. Put yourself first for once and get pampered! Things are about to get real, and you deserve it.
Source: Flickr user Berend Broerse [4]
Organize Your Laundry Room
Think you already spend a lot of time in the laundry room cleaning up your first child's clothing messes? Just you wait until that adorable lil spit-up and poop machine arrives. Do yourself a favor and get your laundry room organized, because you're probably going to be spending even more time in there soon!
Source: Flickr user countrykitty [5]
Organize Baby Clothes
Chances are you've got your first child's clothes stockpiled away somewhere for baby number two. Take some time to weed through his old clothes and pull out anything that's good for round two. Even if your second baby is a different gender from your first, there are always gender-neutral items that can be prepped for the newborn.
Source: Flickr user PlayPennies [6]
Potty Train Number One
Not all kids are ready to ditch the diapers before their sibling arrives, but if your child is showing signs of readiness, then jump on it, mama. Once the newborn arrives, you're going to have a lot less time to devote to the daunting task of potty training.
Source: Flickr user Todd Morris [7]
Plan One-on-One Time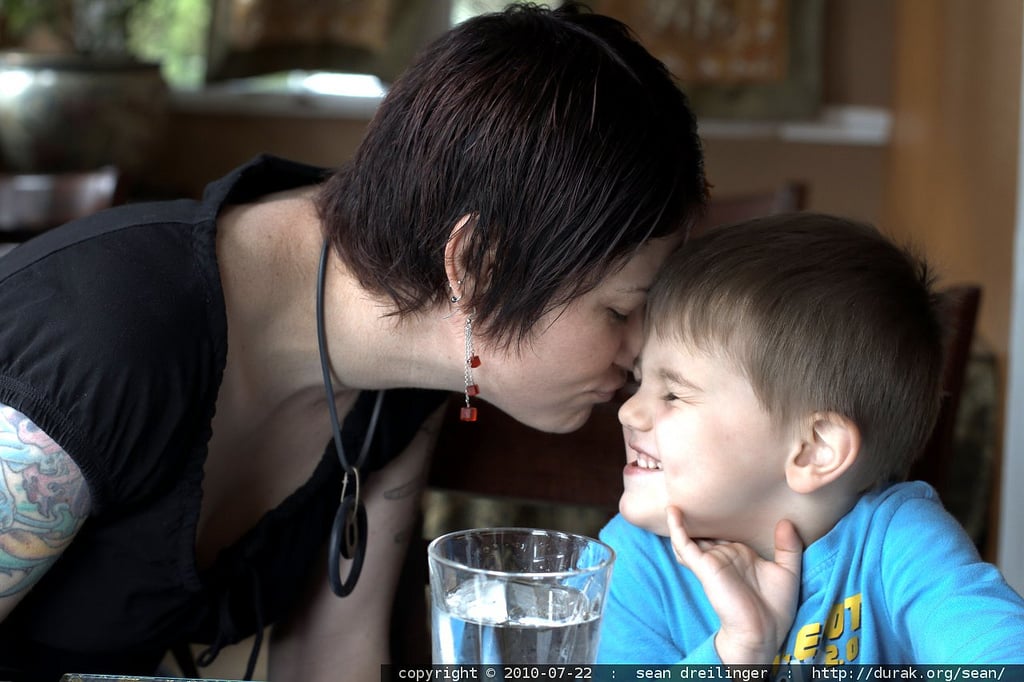 The transition of going from being the only child to having a sibling is a lot for most kiddos, so make it a priority to plan some good one-on-one time with your first child. Mommy/child (or daddy/child) date days will keep your tot smiling long after the baby arrives.
Source: Flickr user sean dreilinger [8]
Pull From Your Past Birthing Experience
The good news is that you've done this before, the bad news is that you might have been privy to a few of childbirth's twists and turns. Suffer terrible postpartum depression with your first? Talk to your OB about your plan of action now. Did the influx of visitors stress you out at hospital? Plan accordingly.
Source: Flickr user Daniel Lobo [9]
Read All About It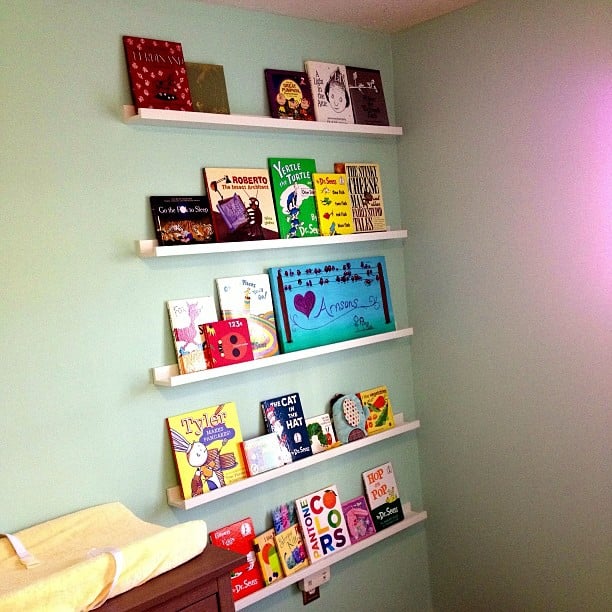 Stock up on books about welcoming a new baby into the family — and read them all the time. We bought a few favorites and then hit up the library for a fun outing and a new (free) resource for reading more books on the topic.
Source: Flickr user Barry Arnson [10]
Prepare For Your First Child's New Job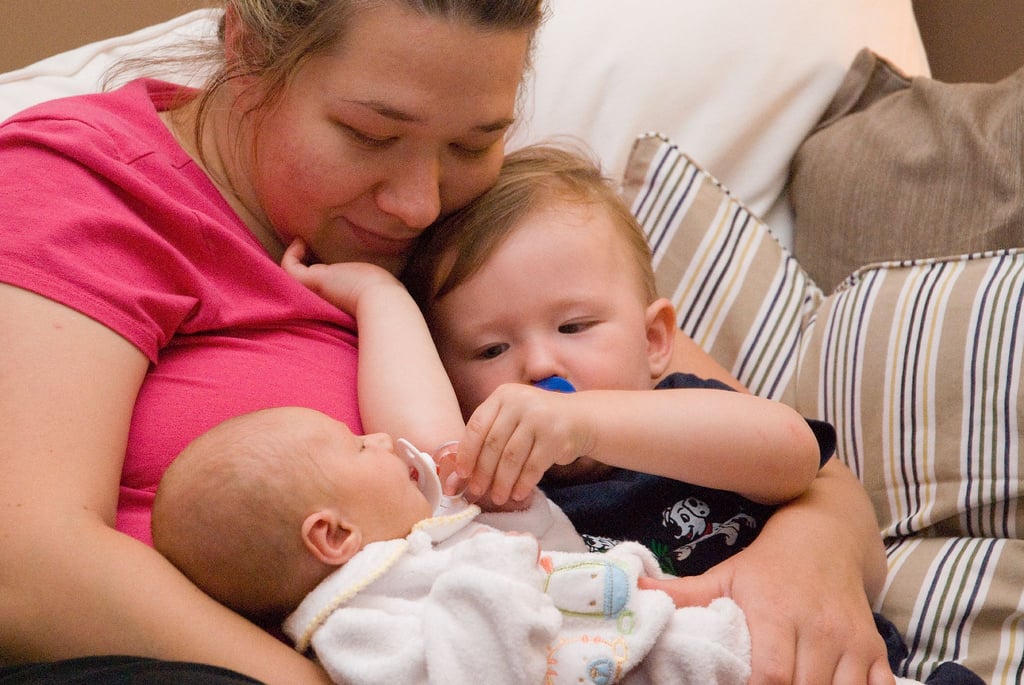 Your child might not understand that their little world is about to be rocked, but you can help them feel included by assigning him an official task for when the baby arrives (official pacifier picker-upper, official diaper retriever, etc.). Then practice, praise, and repeat.
Source: Flickr user Christomopher [11]
Do a Pregnancy Photo Shoot with Your First Child
Even though your family is about to change, and some people will argue against getting professional photos before the baby arrives, pregnancy photo shoots with your firstborn included can capture precious memories that you'll cherish even after the fourth family member shows his face.
Source: Flickr user Tania Caruso [12]
Make Arrangements For Your First Child
Logistically, it can be quite the task figuring out where your older child will go when you go into labor. Maybe your babe will be born at exactly the day and time you expect, but it's also a good idea to have a contingency plan for child care for your firstborn if, say, you start having contractions at 2 a.m.
Source: Flickr user Malingering [13]
Prep For Any Fun Gift Exchanges
If you are planning on doing any gift exchanges between your older child and the newborn, be sure and get that done way before the baby arrives. Half the fun of it is helping your child pick a gift for his new sibling — and it's not nearly as sweet if you're giving birth and grandma has to run out to Target before bringing him by to meet the baby.
Source: Flickr user Josh [14]
Expect Mixed Emotions
The arrival of a second child is an exciting time, but don't be surprised if you feel a little anxious or sad about your first child no longer being your baby. It can be confusing to imagine loving another child as much, but try to just enjoy the time you have left with your older kid — cuddle him a lot and remember that your feelings are totally normal.
Source: Flickr user Daniel Cruz [15]