In honor of Presidents' Day, we're looking back at all of the "first kids" who have called the White House home sweet home. From JFK Jr. and Caroline Kennedy to Sasha and Malia Obama, they all have something in common: their high-profile parents and a onetime residence at the most recognizable address in the country.
The Kennedy Clan, 1961
President John F. Kennedy, 3-year-old Caroline, First Lady Jacqueline Kennedy, and baby John arrived at the White House.
First Lady Jacqueline Kennedy and JFK Jr., 1962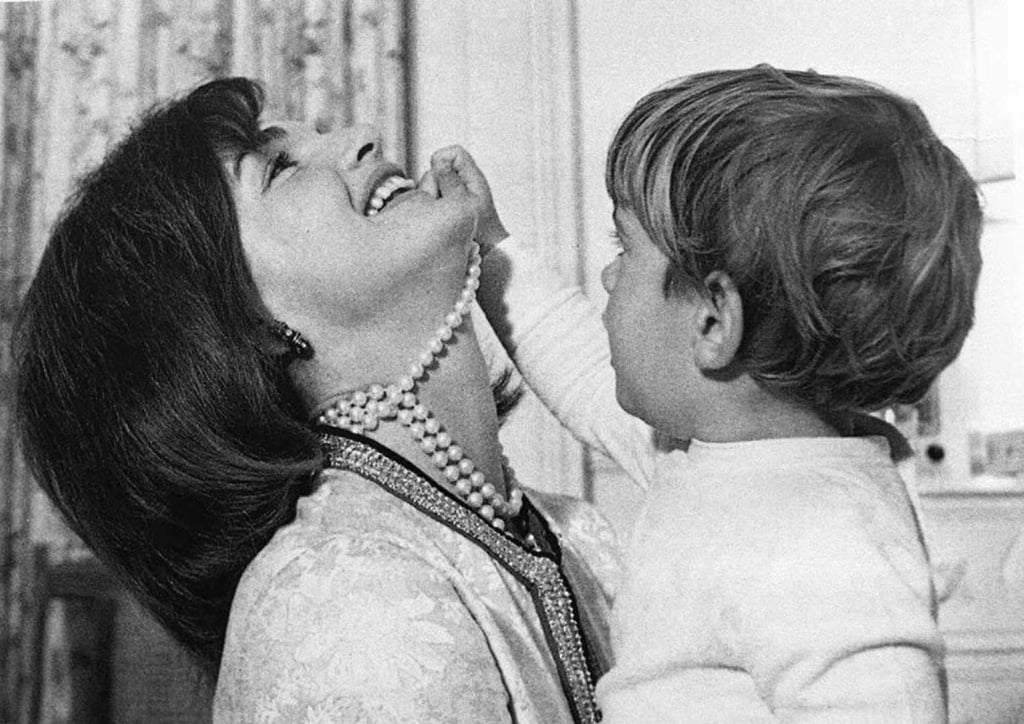 JFK Jr. played with his mom's famous faux pearl necklace in the White House. In 1996, the necklace sold for $190,000 at the Sotheby's auction of the former first lady's estate.
President John F. Kennedy and John John in the Oval Office, 1963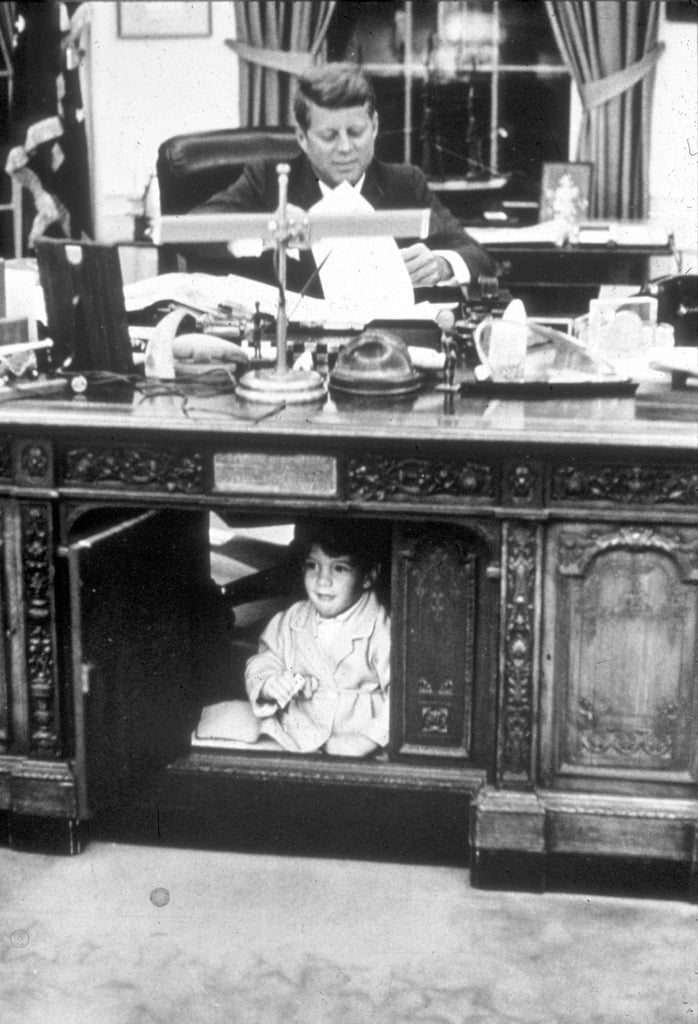 The iconic image of an almost 3-year-old John F. Kennedy Jr. hiding beneath his dad's Oval Office desk captured the hearts of the nation.
The Carters, 1977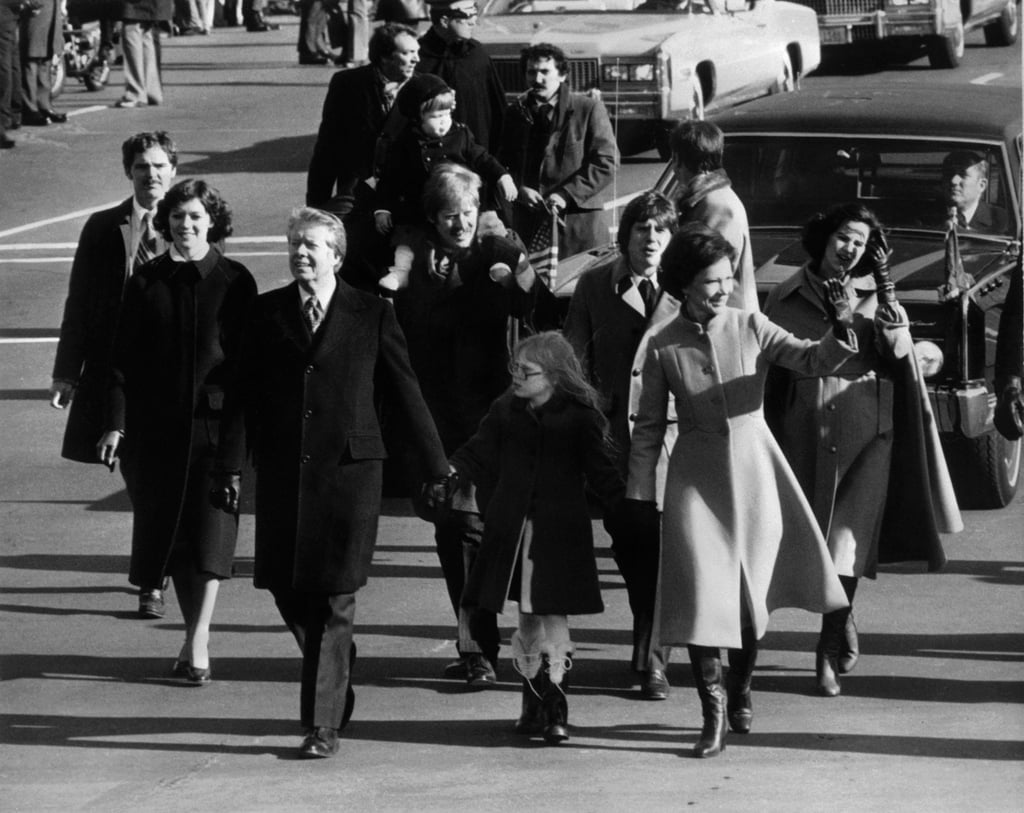 President Jimmy Carter, 10-year-old Amy, and First Lady Rosalynn Carter waved to the crowd at the inaugural parade on Jan. 21, 1977. This marked the first time in history that the president walked (as opposed to riding in a car or carriage) in his inaugural parade.
First Lady Barbara Bush and a Future First Daughter, 1991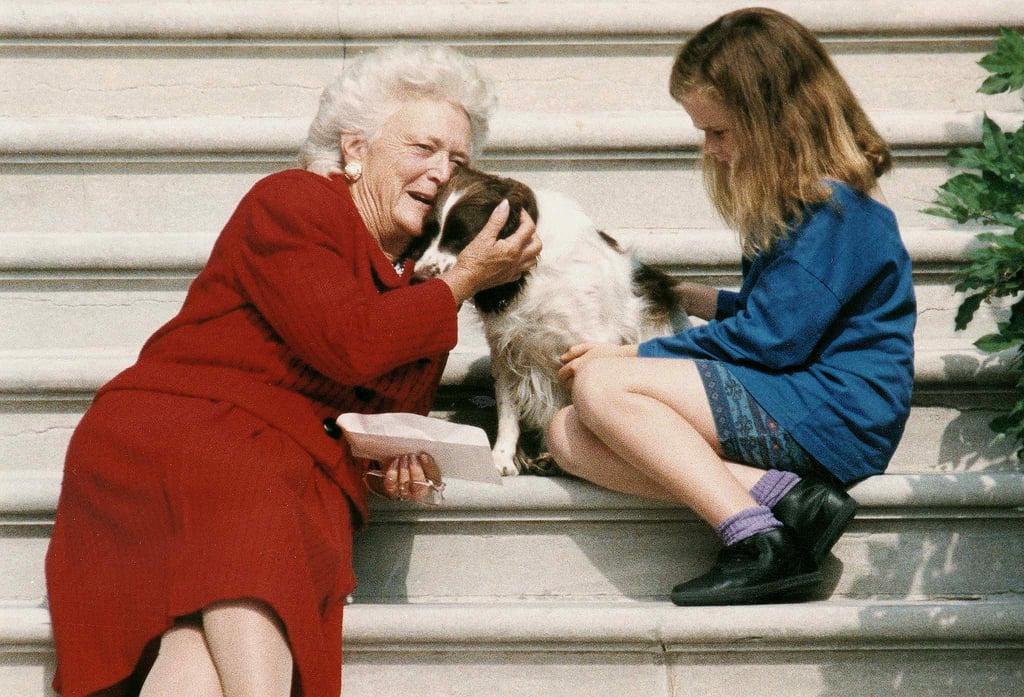 First Lady Barbara Bush sat on the White House steps with her namesake granddaughter and "first dog" Millie. The younger Barbara Bush would officially call the White House home starting in 2001, when her dad George W. took office.
First Lady Hillary, Chelsea, and President Bill Clinton, 1997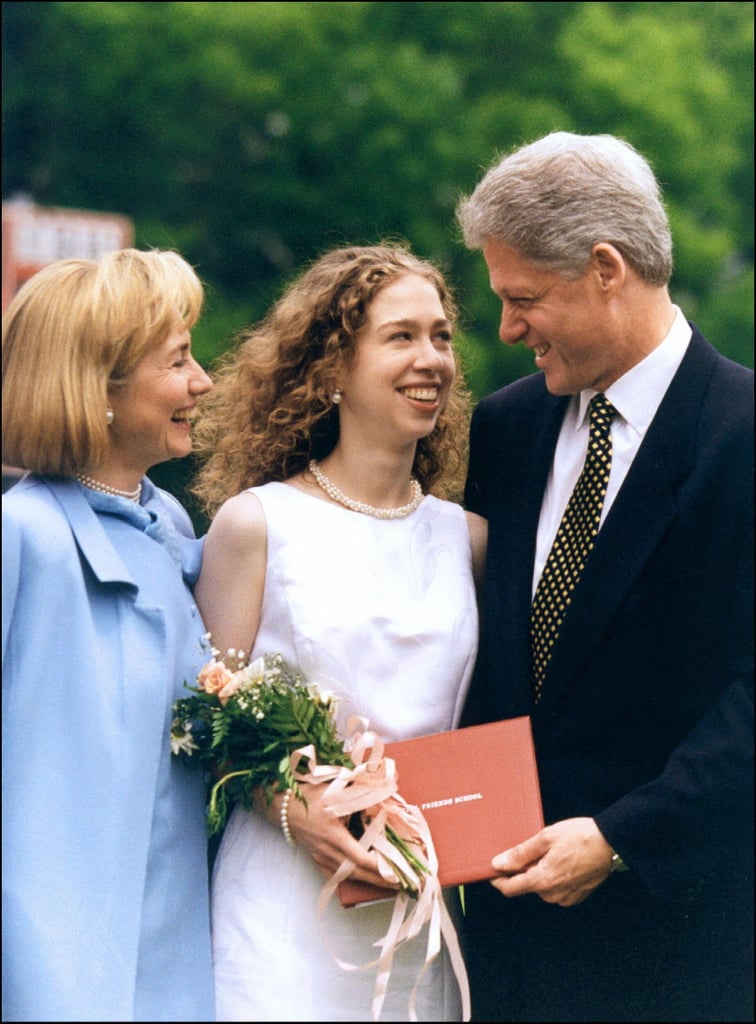 The Clintons celebrated daughter Chelsea's graduation from Sidwell Friends Academy in Washington DC. President Clinton delivered the commencement address to Chelsea's classmates.
President Bill Clinton With Chelsea and Buddy, 1998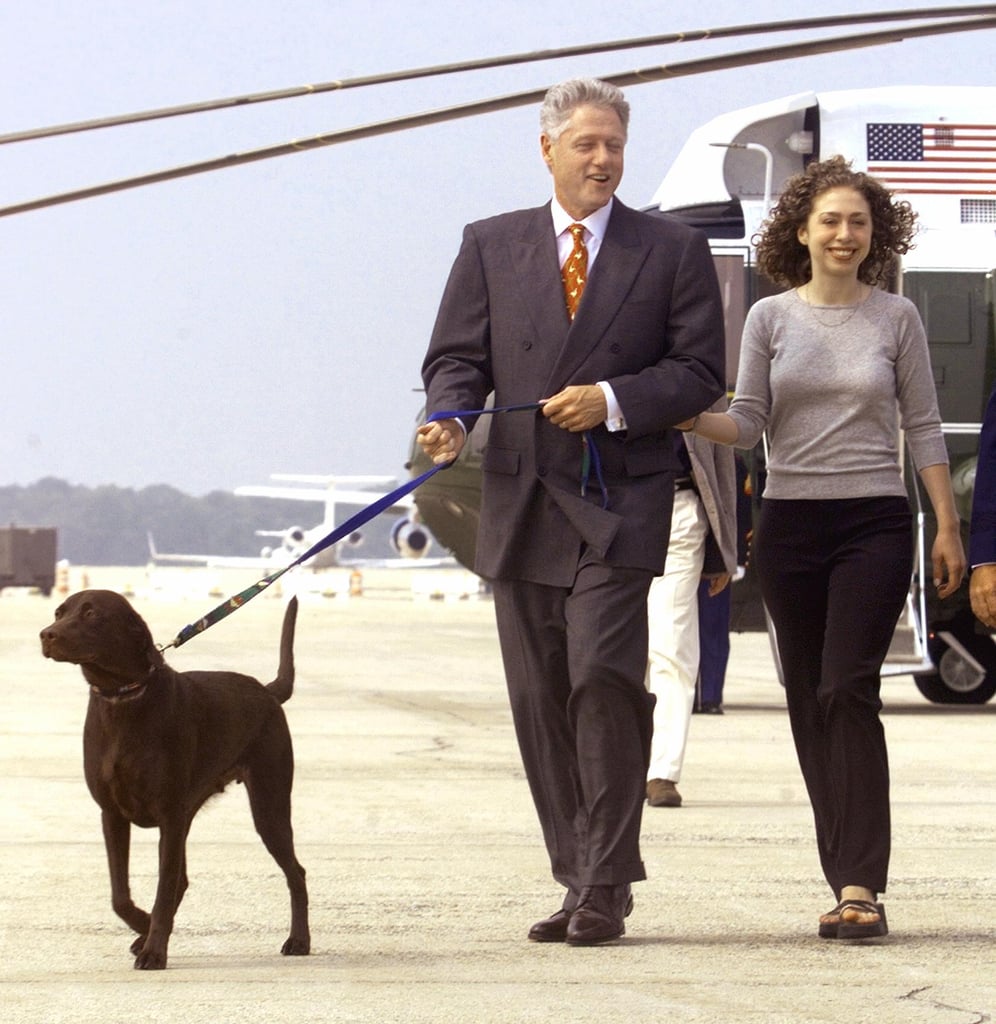 En route to a two-week jaunt on Martha's Vineyard, President Bill Clinton escorted then 17-year-old Chelsea and family dog Buddy to Air Force One.
First Lady Laura Bush With Daughters Jenna and Barbara, 2007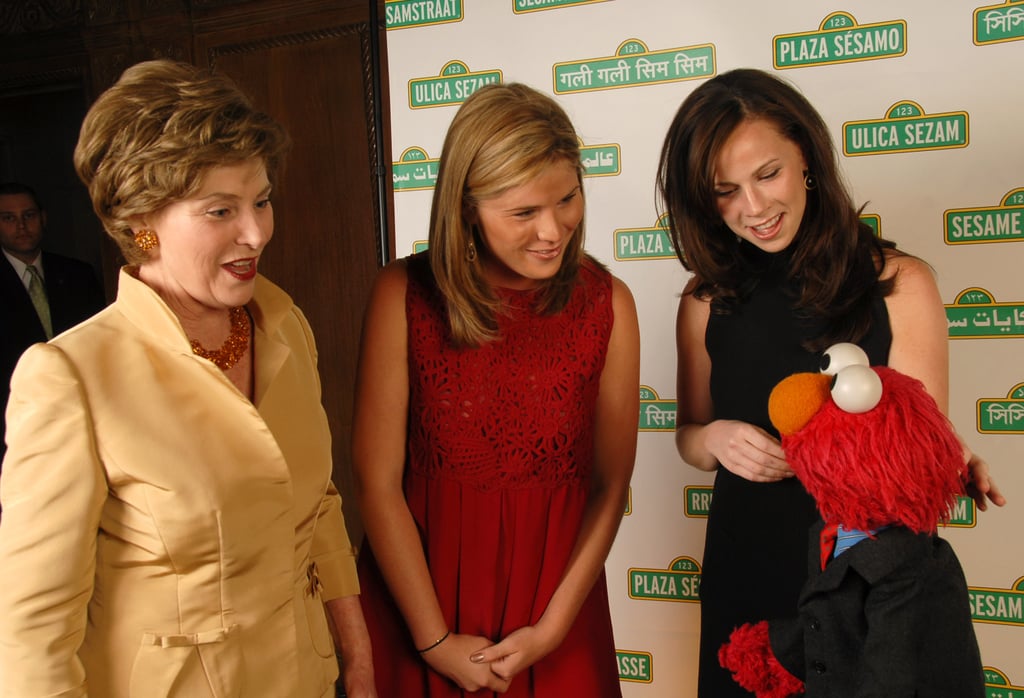 The Sesame Workshop honored First Lady Laura Bush for her commitment to promoting early childhood literacy at its Fifth Annual Benefit Dinner. "First twins" Jenna and Barbara were on hand (along with Elmo!) to support their mom's achievement.
A Presidential Wedding, 2008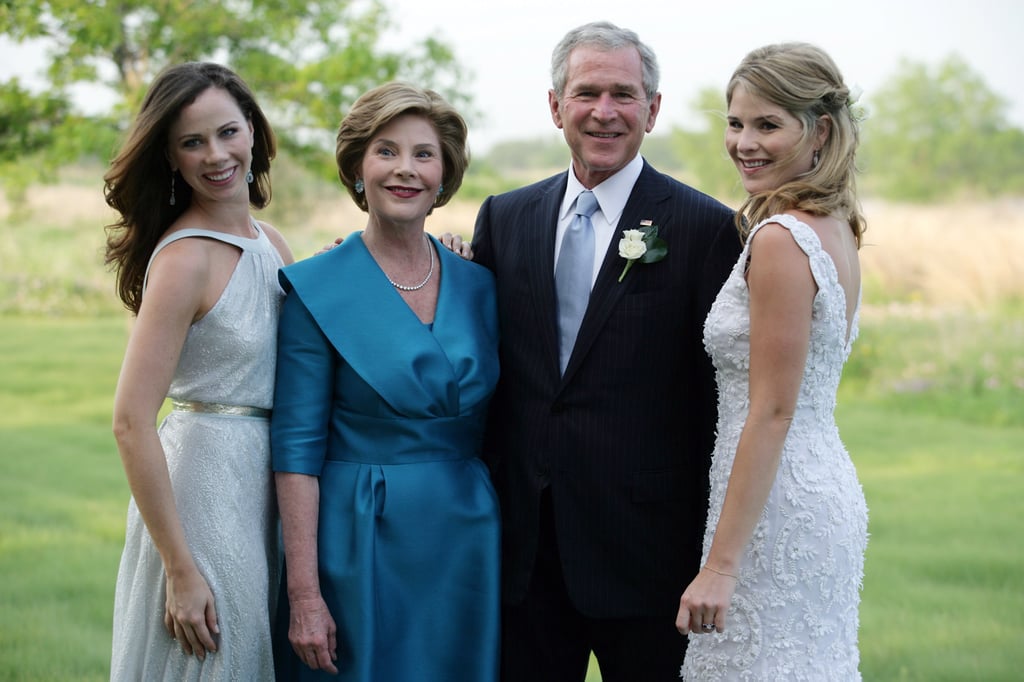 First daughter Jenna Bush married longtime beau Henry Hager at her family's ranch in Crawford, TX, in May 2008.
First Family, 2011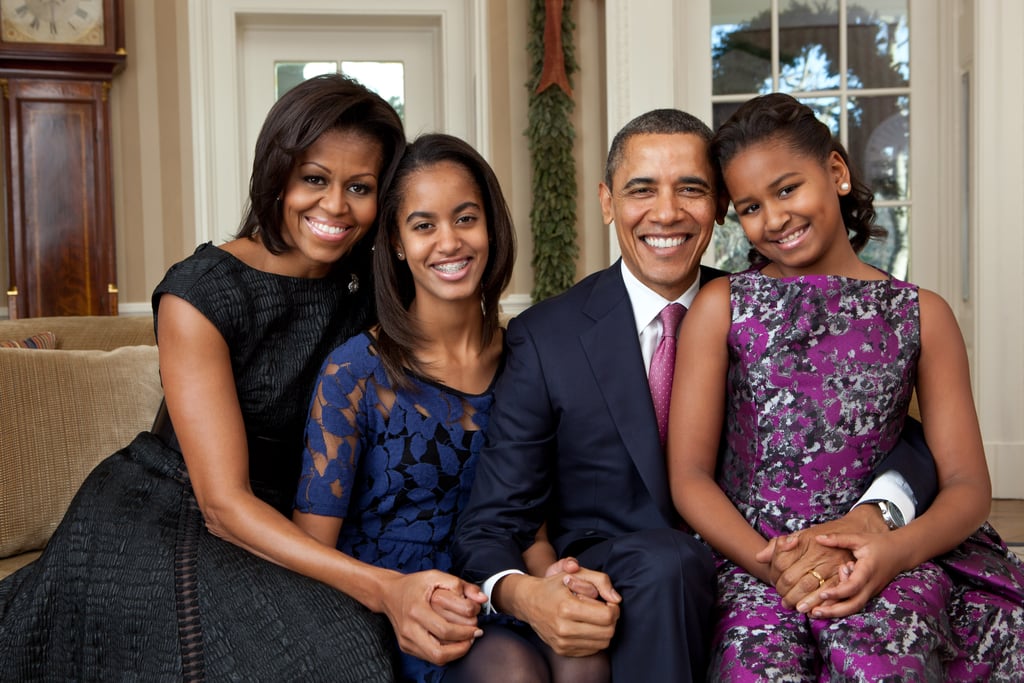 First Lady Michelle, Malia, President Barack, and Sasha Obama sat for an official family portrait at the White House this past December.
The First Family Celebrates Christmas in Washington, 2011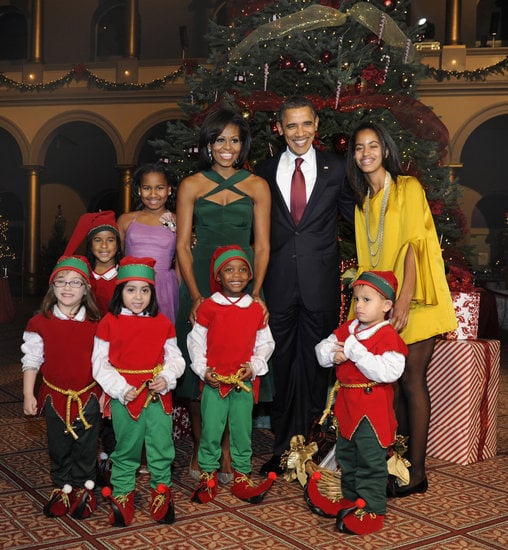 A perk of being a first daughter, Sasha and Malia Obama joined their parents (and perhaps more importantly, Justin Bieber) [1] for the annual Christmas in Washington concert to benefit Children's National Medical Center. Also on hand were Jennifer Hudson [2], Cee Lo Green, and Conan O'Brien [3].
President Barack Obama With Malia and Sasha, 2011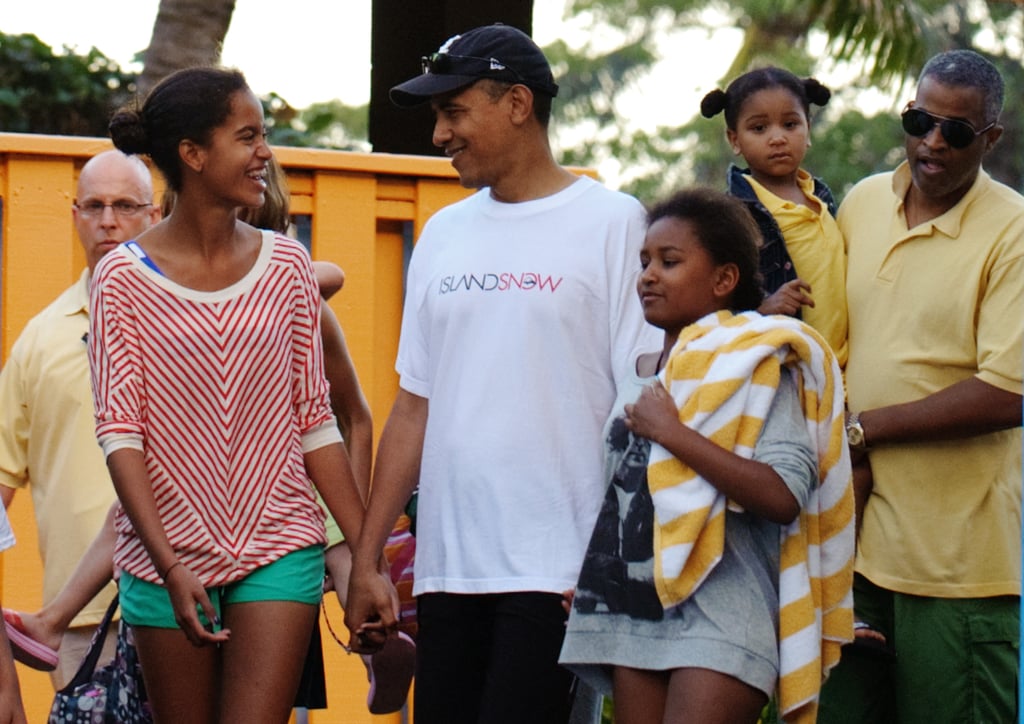 The Obamas spent the holidays relaxing in the president's native Hawaii. Here, they head to their car after a day at Sea Life Park at Waimanalo.
First Lady Michelle Obama With Malia and Sasha, 2013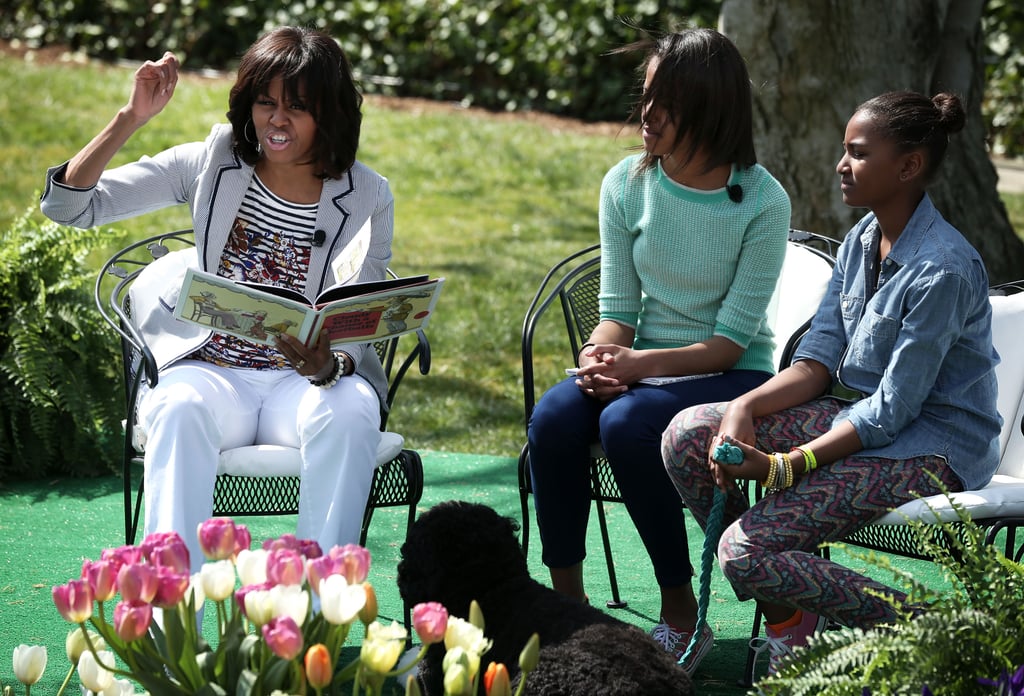 At last year's White House Easter Egg Roll, Cloudy With a Chance of Meatballs was the book of choice for story time with the first lady. Sasha, Malia, and Bo looked on as their mom entertained the crowd.
First Lady Michelle Obama With Malia and Sasha, 2012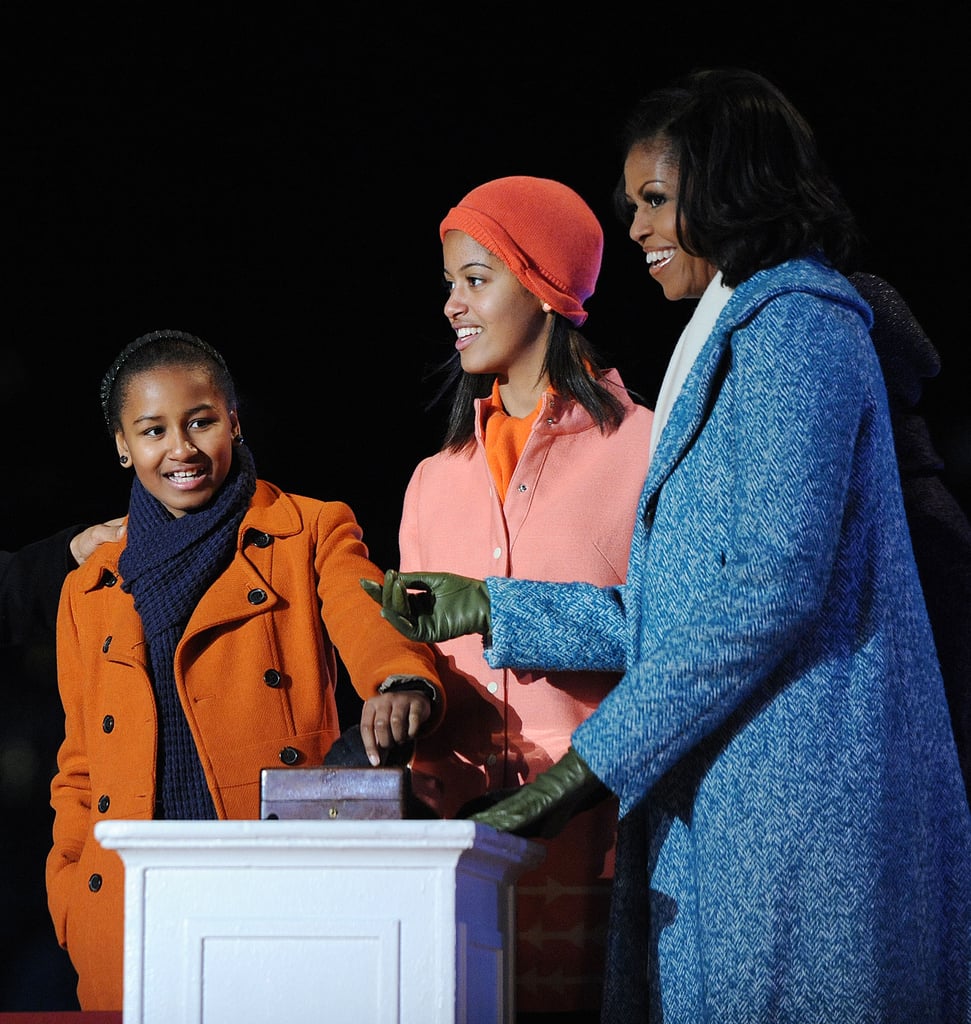 Sasha, Malia, and Michelle joined forces to light the 90th National Christmas Tree on the White House Ellipse on Dec. 6, 2012. All three bundled up in bright Winter coats . . . and big smiles!
First Lady Michelle Obama With Malia and Sasha, 2012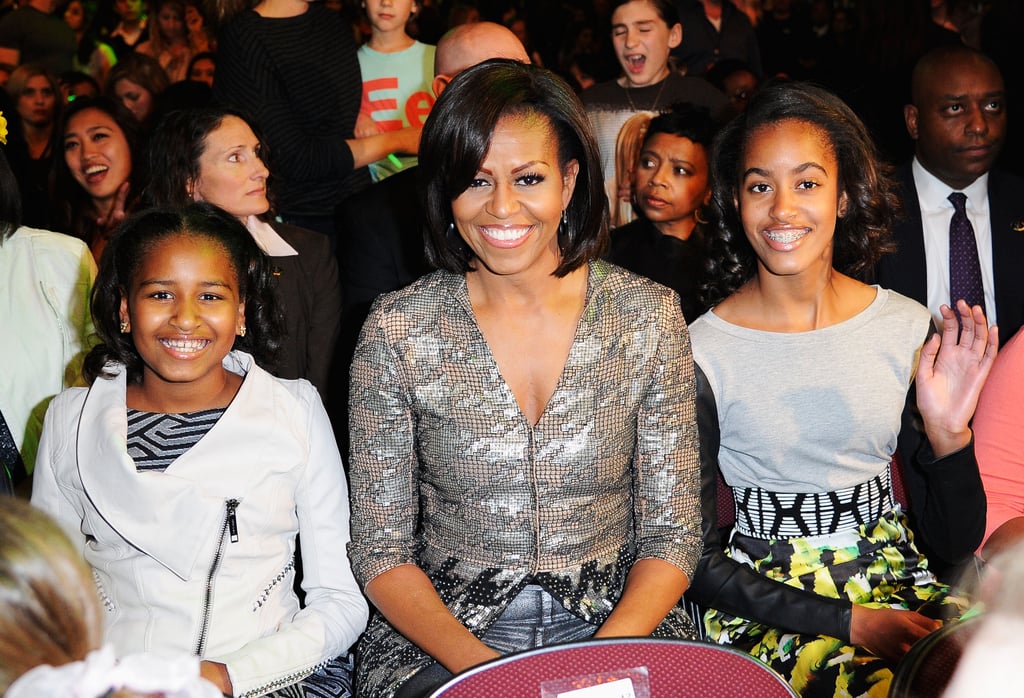 Sasha and Malia joined their mom in the front row to watch Nickelodeon's 25th annual Kids' Choice Awards in Los Angeles in March 2012.