Aside from the parents being dressed to the nines, it looks awfully similar to the playdates we host at home — minus the Goldfish crackers ground into the carpet and sippy cups being flung across the room! That's the big takeaway from the future king of England's first official engagement in New Zealand on Wednesday. Prince George and his parents, the Duke and Duchess of Cambridge, visited Government House in Wellington, New Zealand [1], to meet with the Royal New Zealand Plunket Society — the same organization that is catching flack for installing a forward-facing car seat [2] into the royal family's official vehicle for its tour — and enjoy some playtime with some tots his own age.
While Prince William traded parenting tips with some of the parents, Kate got down on the floor (in her Tory Burch dress [3]) to bounce George (in a smocked Rachel Riley shortall outfit [4]) to some music and play with some toys. But perhaps the cutest moment of the playdate came with George, like many babies, grabbed his mom's hair and wouldn't let go — something many of us have had to deal with.
Read on for some fun snapshots from the visit and see for yourself just how normal this playdate was!
Source: Twitter user British_Heir [5]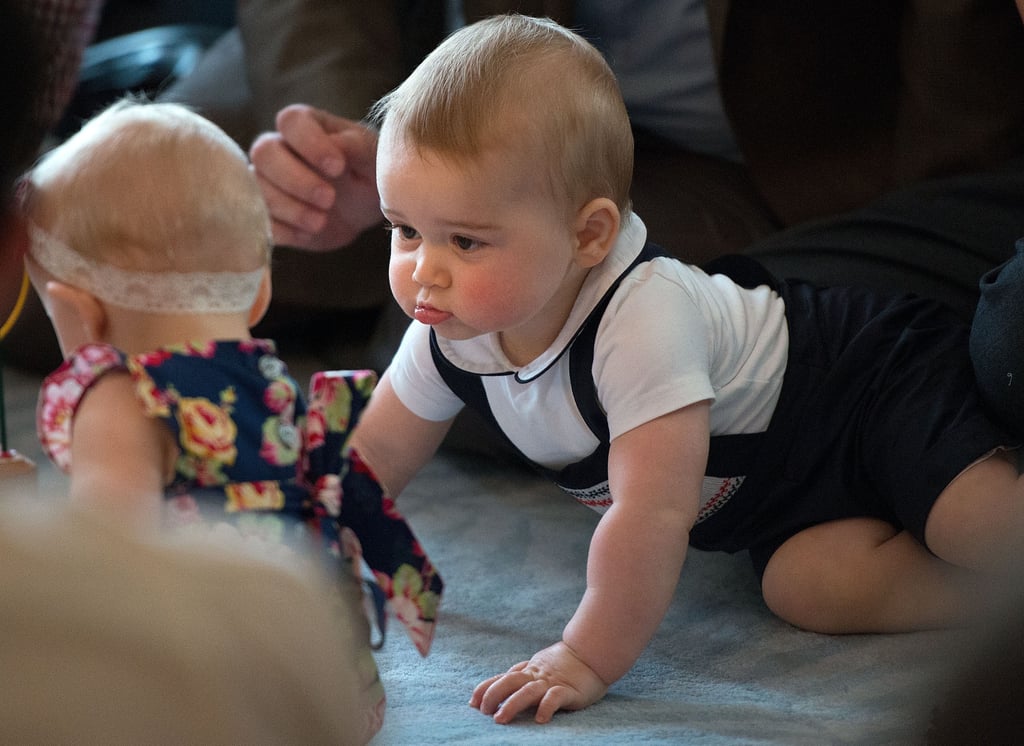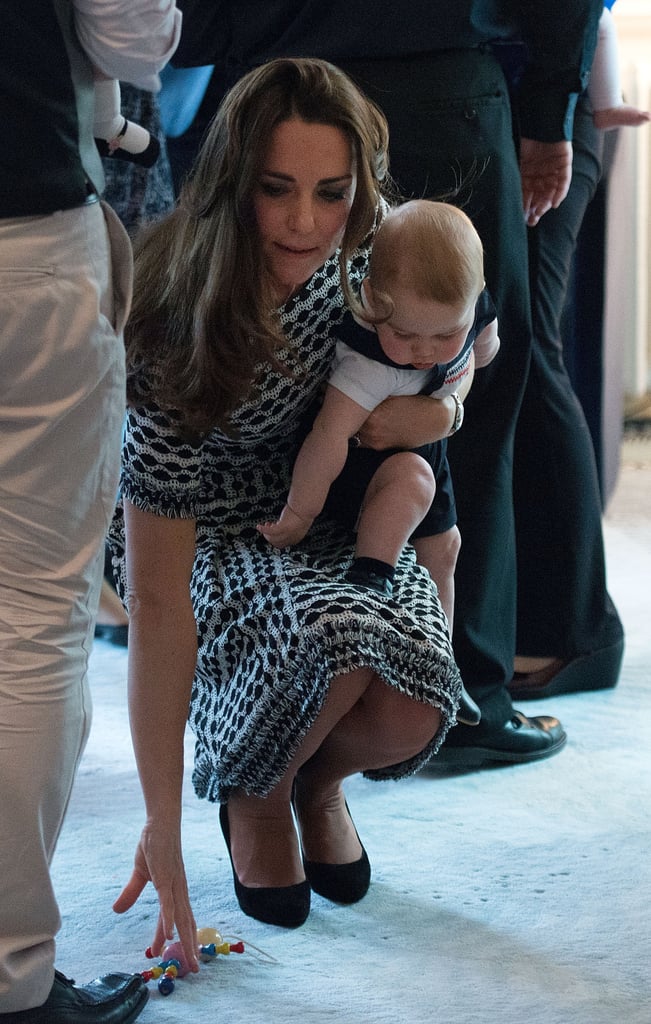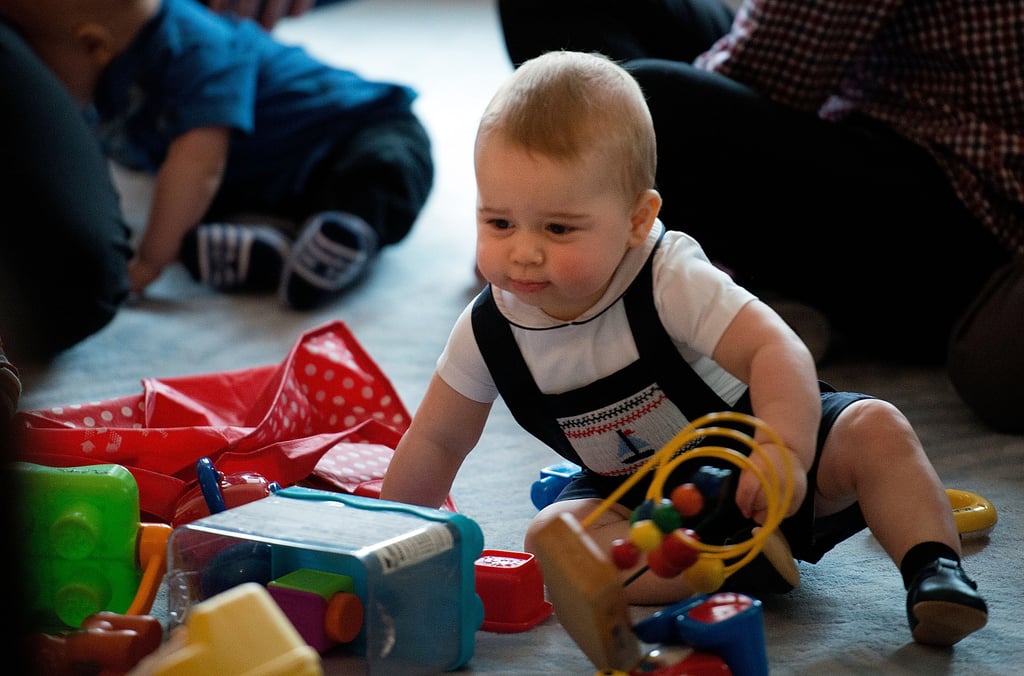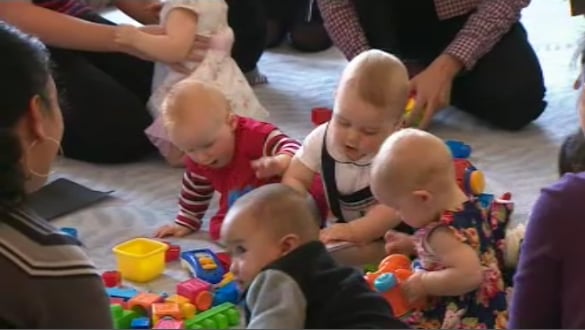 Source: Twitter user 9NewsAUS [6]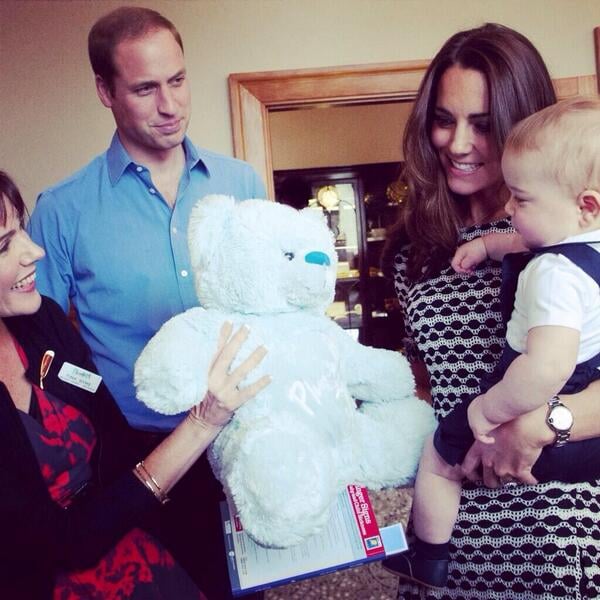 Source: Twitter user RoyallyKate [7]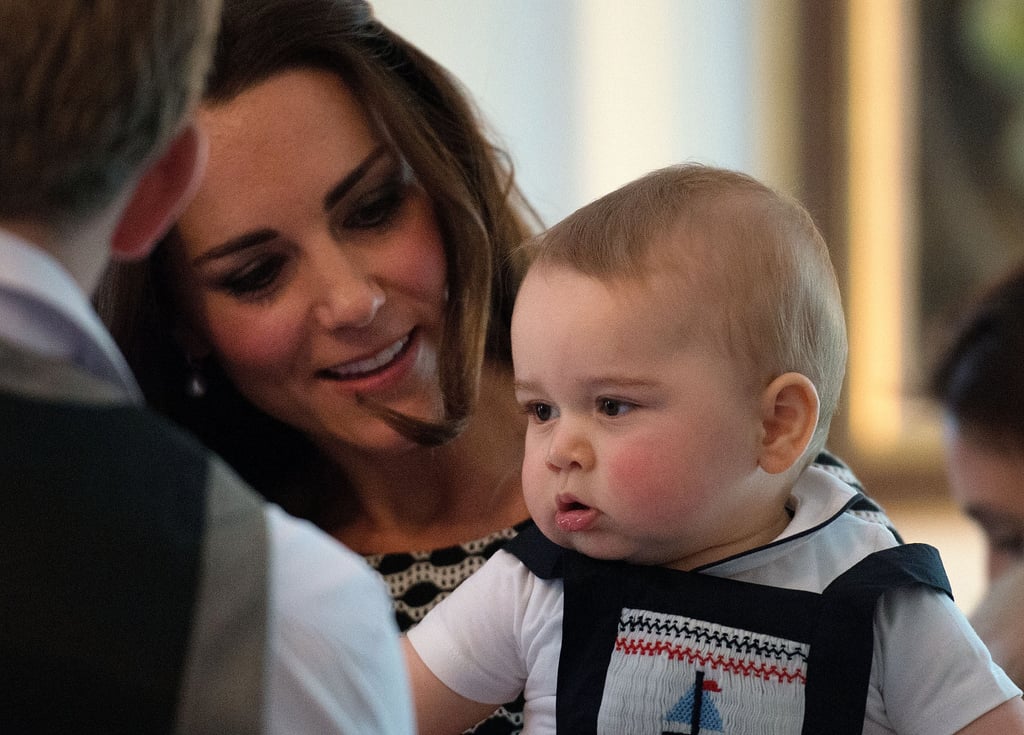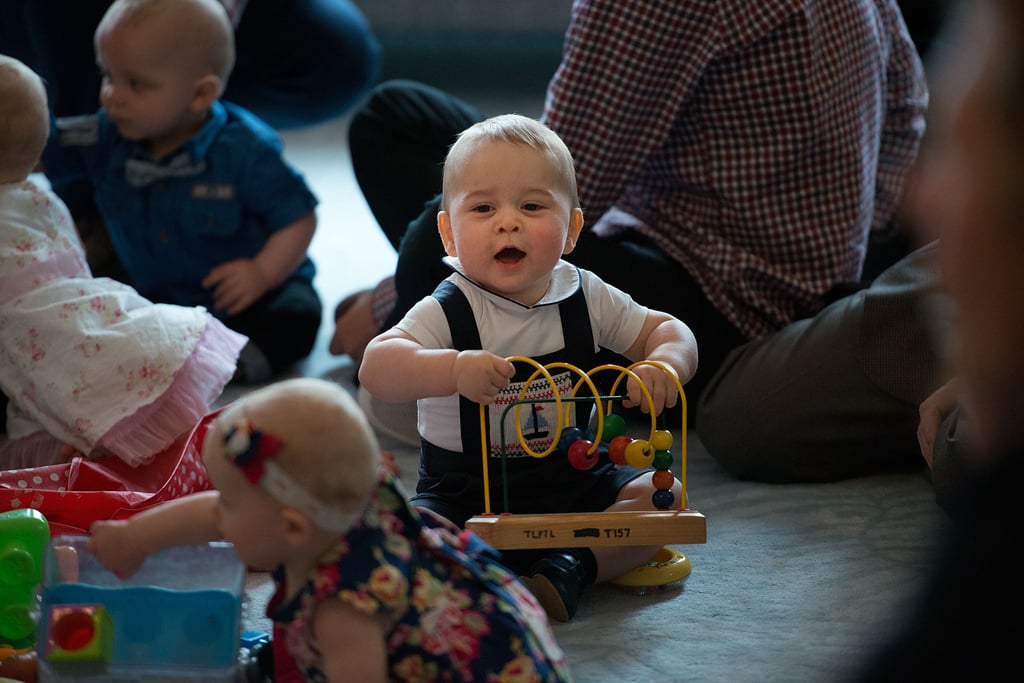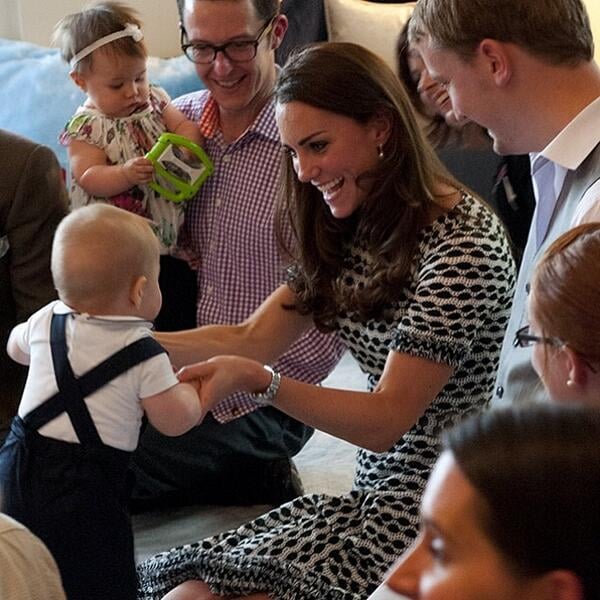 Source: Twitter user British_Heir [8]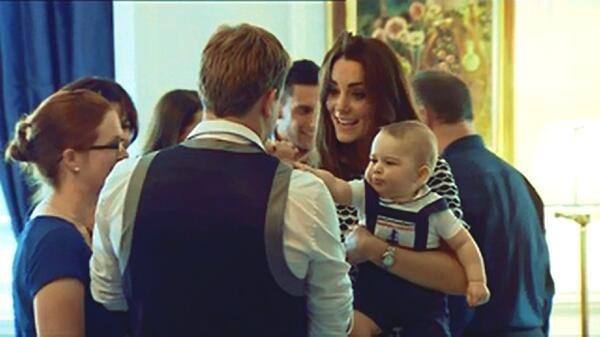 Source: Twitter user iaaronkirk [9]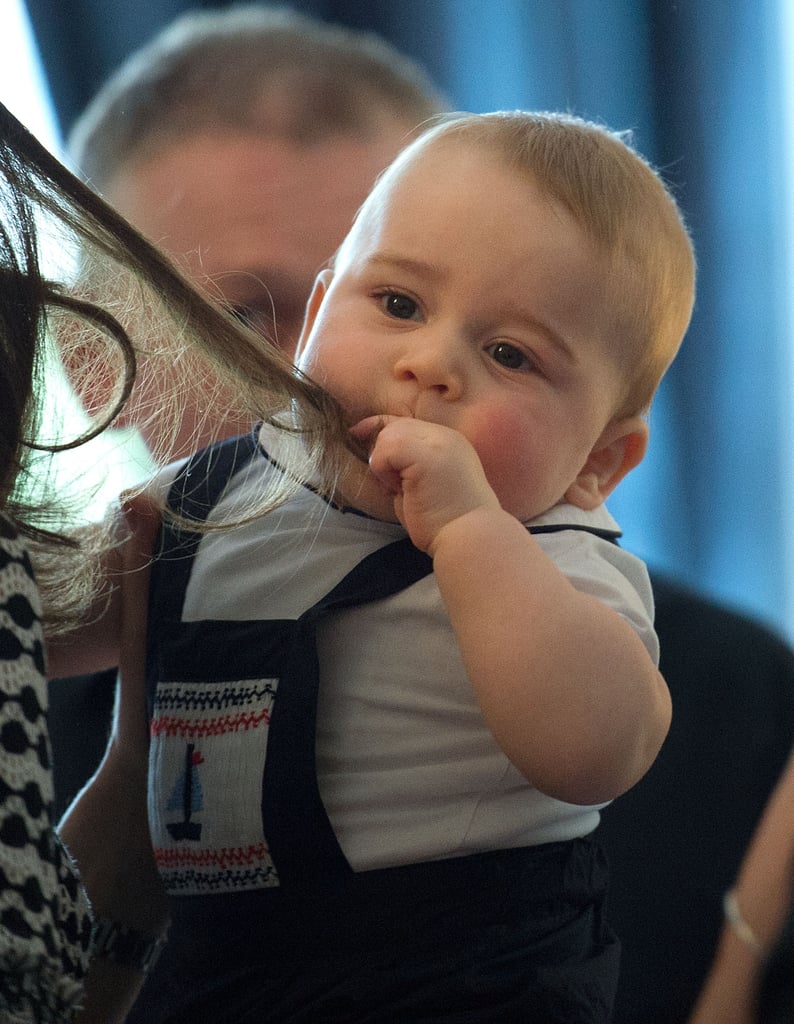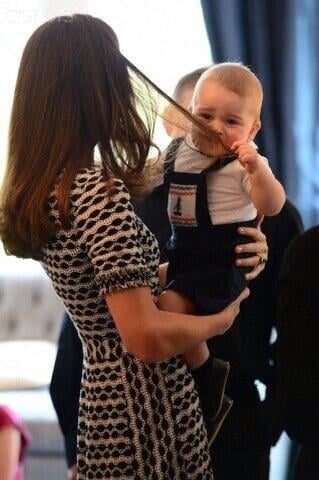 Source: Twitter user kateswills [10]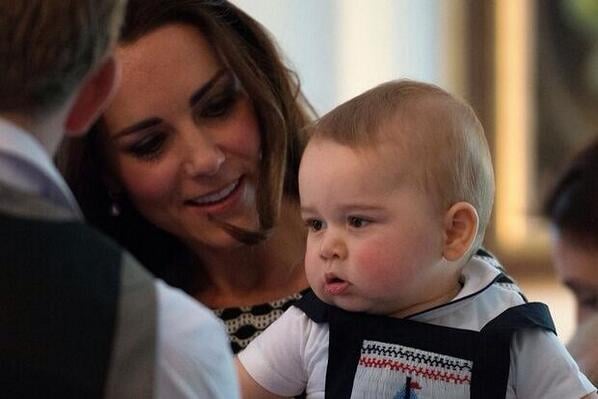 Source: Twitter user allthingsregal [11]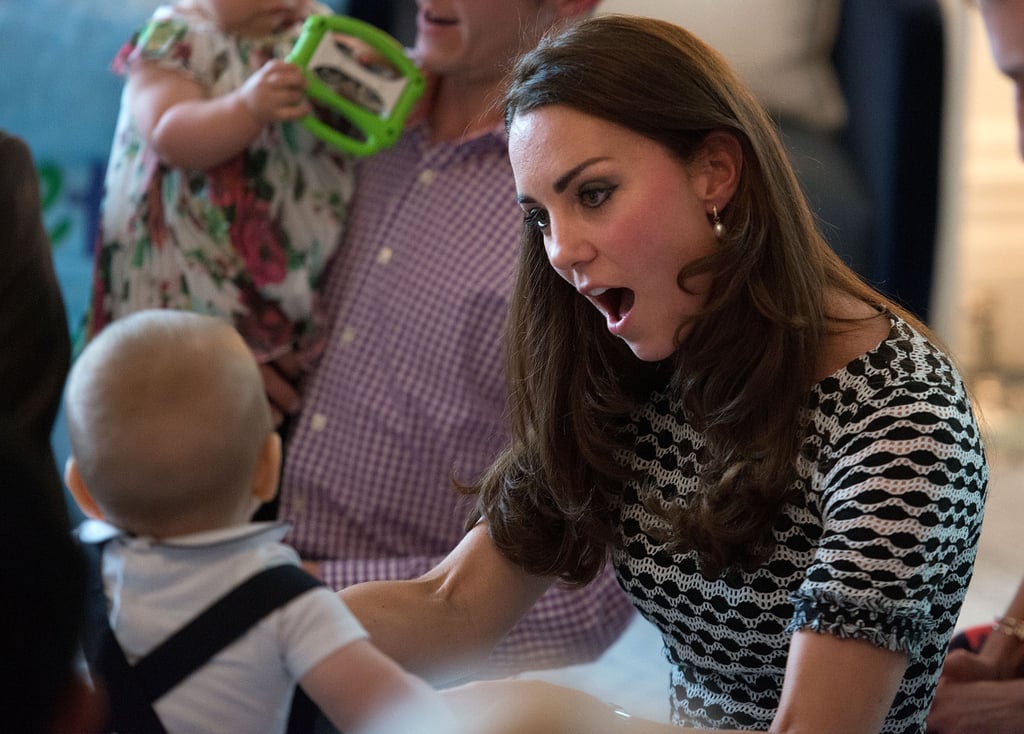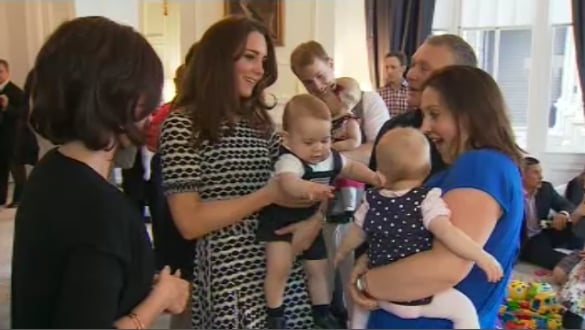 Source: Twitter user 9NewsAUS [12]