April may mean wedding season for adults [1], but for the teen crowd, this month marks the beginning of prom season. While TV shows depict this as a joyous occasion, it can cause some serious stress — especially when it's time to find the perfect dress. Sure, searching through a sea of sequins and tulle starts off as a fun mother-daughter bonding activity. But by the 10th "not-quite-right" gown, you and your daughter are butting heads. To keep the fights to a minimum and to help your daughter find her perfect dress, we have a few tips for finding something that works with her shape. We've even included a few suggestions that may make the process even easier.
Pear: Girls with this body type will want a dress that has a fitted top and fuller bottom. This means staying away from any mermaid-style gowns. See our favorite dresses for pear shapes here [2].
Apple: Apple-shaped girls tend to be self-conscious about their midsection. To keep the attention away from that area, look for a gown that has a high empire waist. Check out our top dresses for apple shapes here [3].
Petite: Your girl may want a long gown, but all the fabric will make her appear shorter. Though it's not as traditional, suggest going for an above-the-knee dress. Take a look at our picks for petite dresses here [4].
Tall: Obviously, a full-length frock will look great on girls of a certain height. Since they have such a long frame, they should use it to showcase patterned dress that others can't pull off. Check out our favorite dresses for tall girls here [5].
Slim: For slender girls, dresses tend to hang on their bodies like a sack. To keep this from happening and to give your girl some curves, look for gowns with a cinched waist or even a fashion-forward belt. See our favorite slim-fitting dresses here [6].
Hourglass: Thanks to their naturally proportional bodies, girls with an hourglass shape can wear virtually any style of dress. As long as it works with her personal style, she'll be the belle of the ball. Take a look at our favorite hourglass-flattering gowns here [7].
Scroll down to see our dress suggestions for every body shape!
Source: Thinkstock [8]
Pear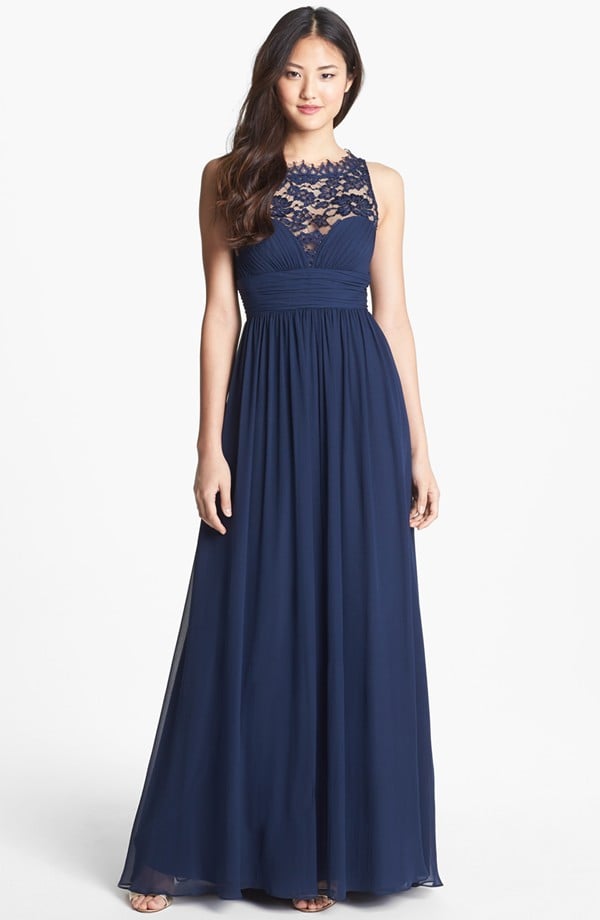 The fitted bodice of this Aidan Mattox gown [9] ($395) accentuates your daughter's tiny torso as well as her amazing curves.
Pear
The flared bottom on Caché's black piece [10] ($258) is ideal for pear-shaped girls who don't want a tight dress.
Pear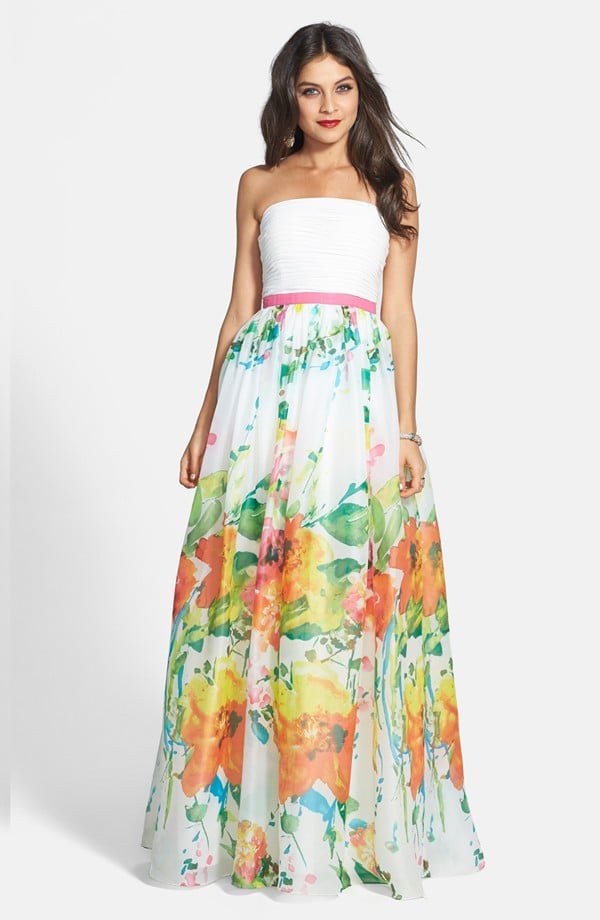 Who says gowns have to be a solid color? JS Boutique's floral frock [11] ($228) will have your girl standing out in the best way.
Apple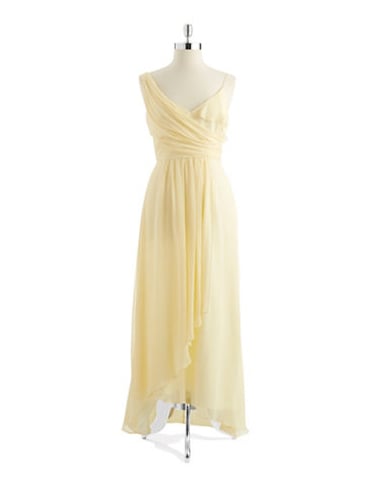 The subtle high-low hem gives Jill Stuart's pale yellow gown [12] ($428) a teen twist. Pair with simple heels and some colorful accessories for the perfect prom outfit.
Apple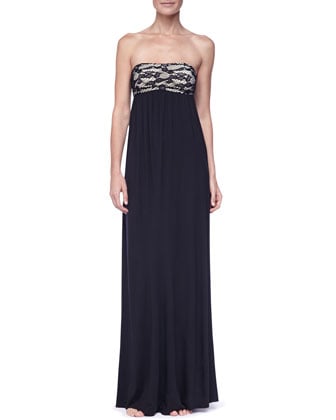 Your little girl will look like quite the lady when she wears Luxe by Lisa Vogel's lacy dress [13] ($225).
Apple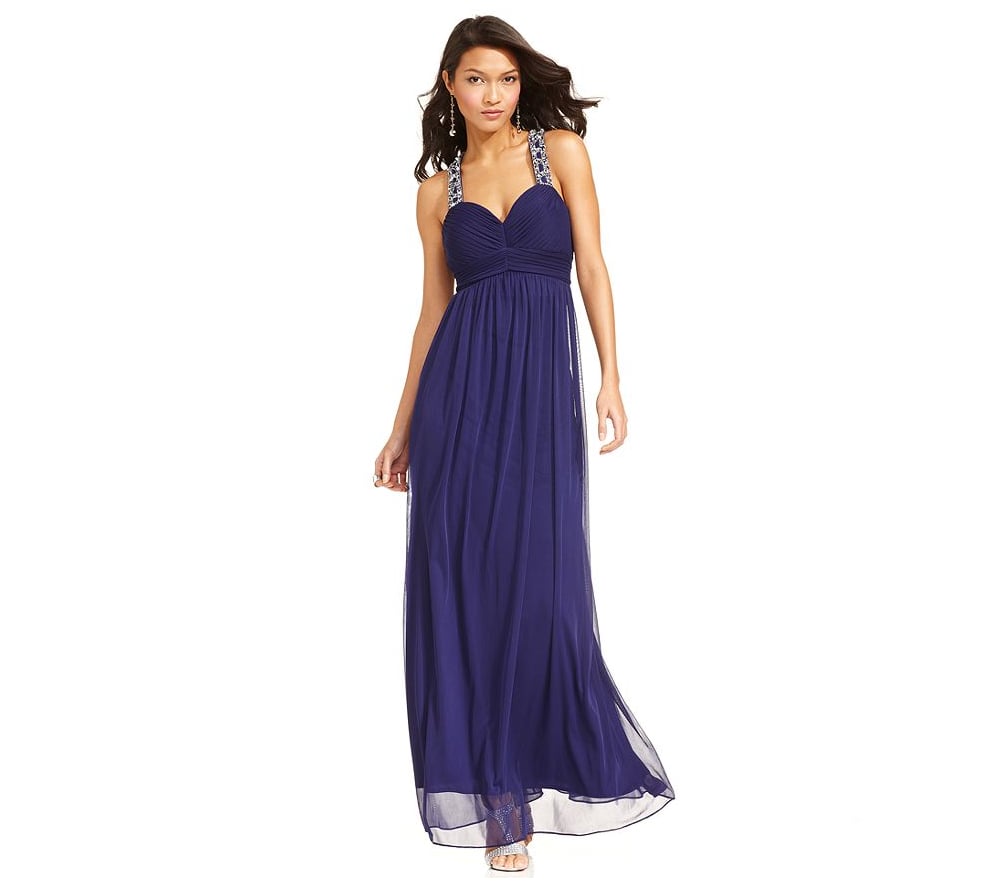 No need for a fancy necklace! Betsy & Adam's full-length frock [14] ($229) has jeweled straps that will make your daughter sparkle. It's available in five colors, so you're sure to find one that works with any skin tone.
Petite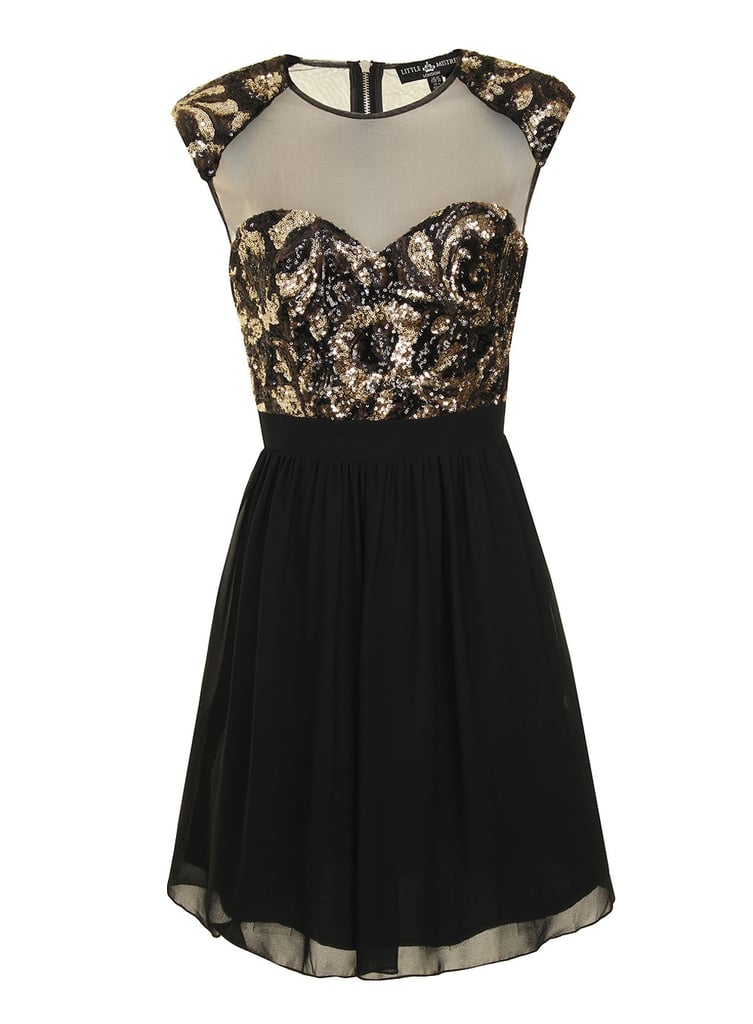 The gold detail and sheer bodice on this Dorothy Perkins piece [15] ($59, originally $99) makes the little black dress extraspecial.
Petite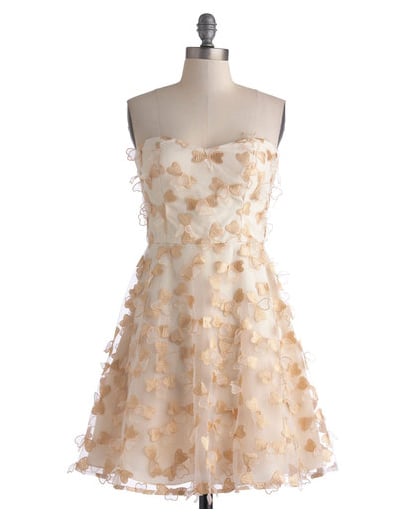 Girls with a whimsical style will love this ModCloth dress [16] ($110), which is covered in heart-shaped bows.
Petite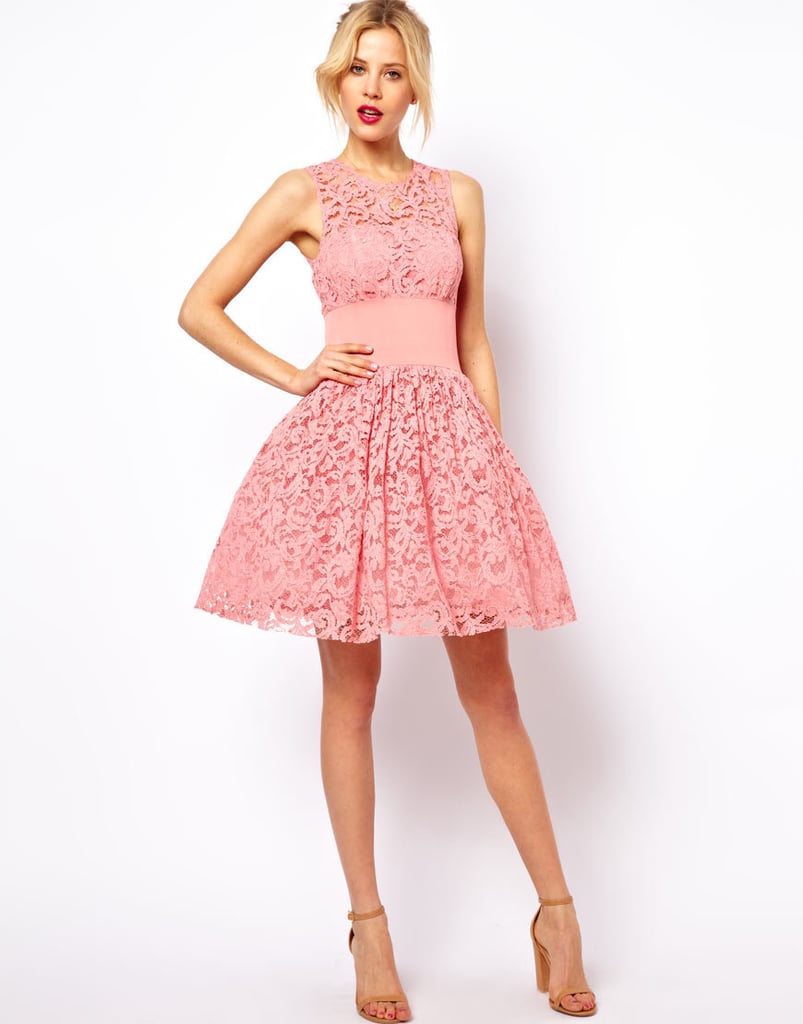 The flared bottom adds a little youth to ASOS's sophisticated dress [17] ($75, originally $179).
Tall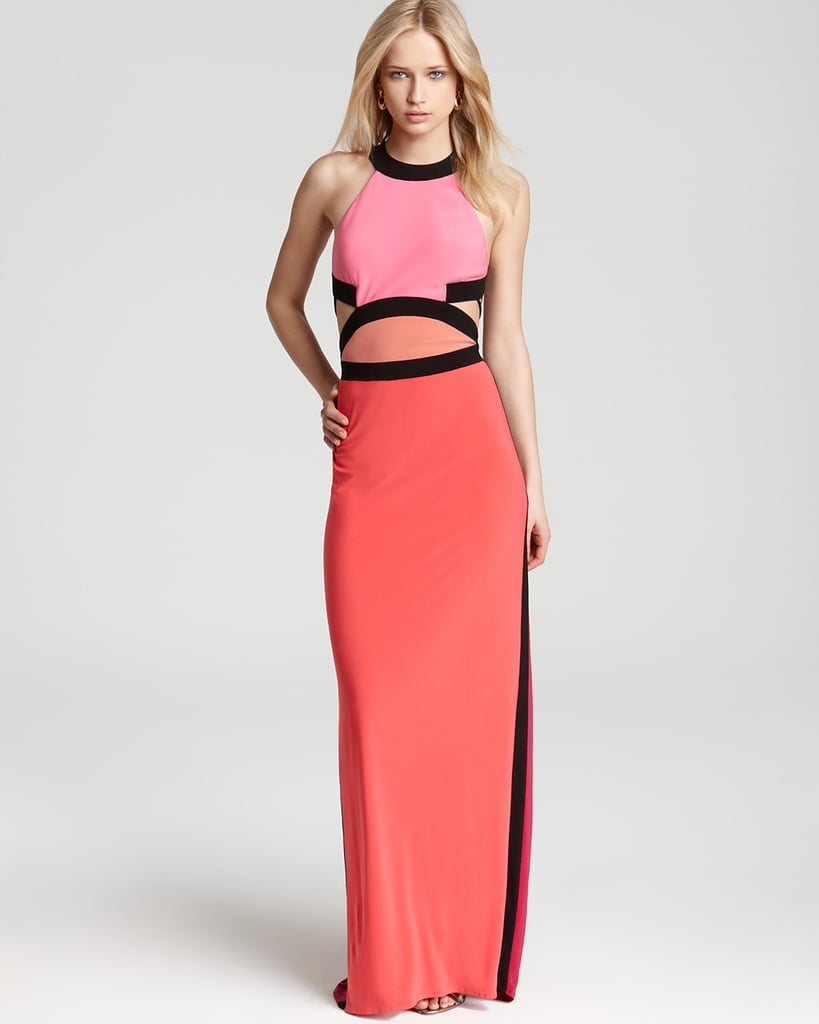 The use of colorblocking on this Mignon gown [18] ($328) breaks up your daughter's frame, making her appear a bit shorter.
Tall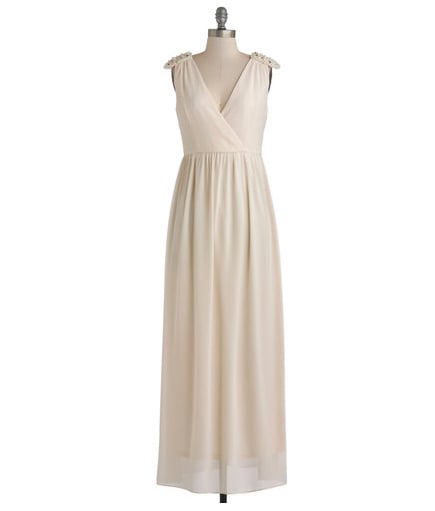 ModCloth's traditional gown [19] ($98) gets a modern twist thanks to beaded shoulder appliqués.
Tall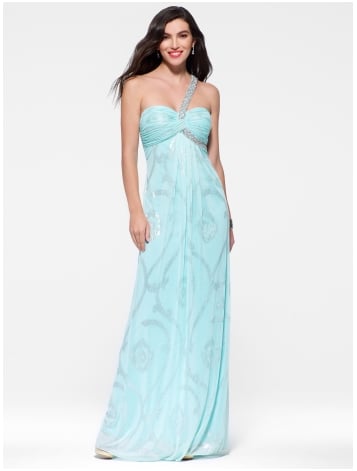 Your daughter's long legs and torso will help show off the spiral pattern on Caché's mint-colored gown [20] ($198).
Slim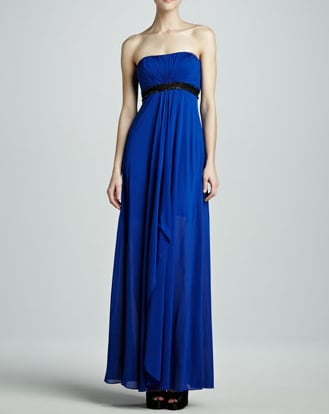 No need for cutlets! This Aidan Mattox gown [21] ($153, originally $440) includes a high waistband, which creates the appearance of a fuller chest.
Slim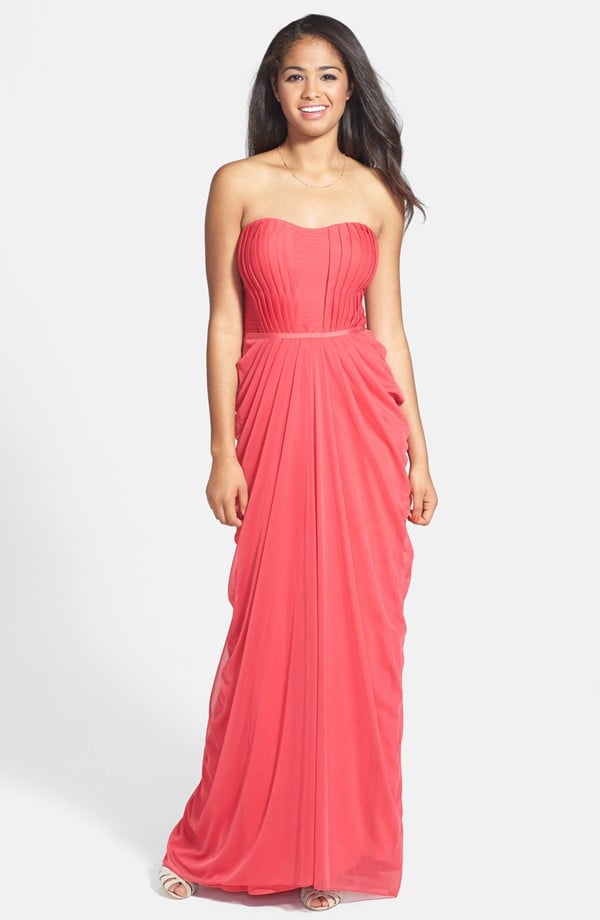 The pleating on JS Boutique's pink gown [22] ($218) gives your daughter's slender body a few curves.
Slim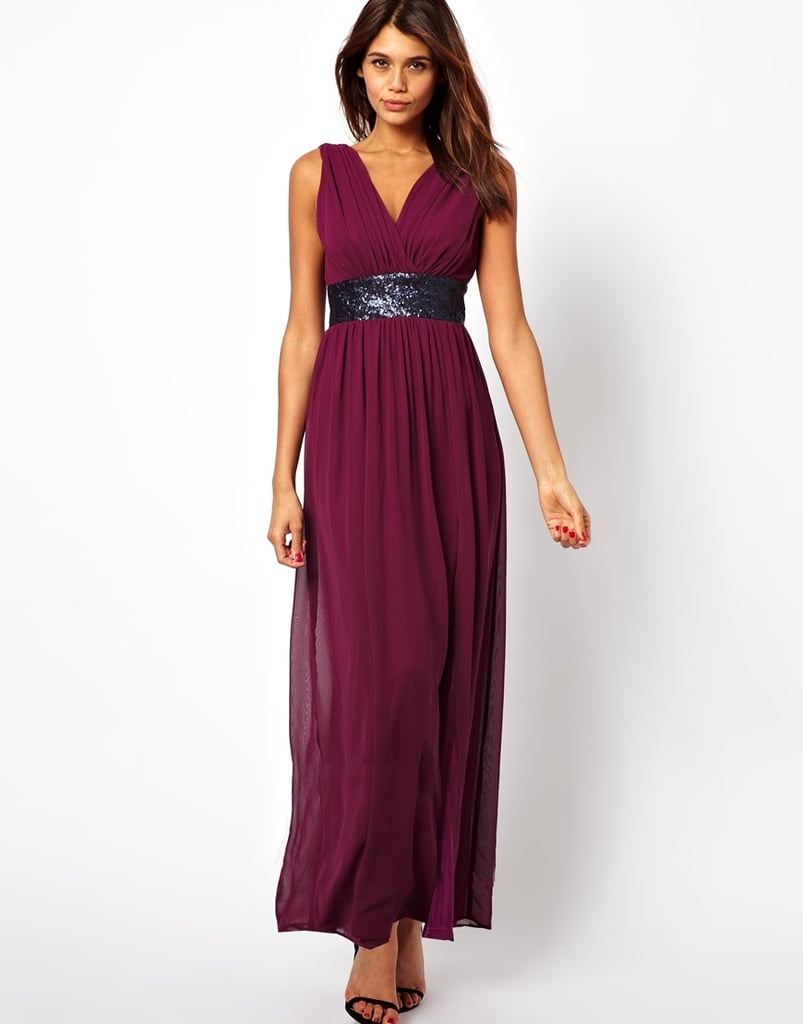 Thanks to the bedazzled belt, this maroon ASOS gown [23] ($38, originally $103) will give your daughter some shape rather than hang loosely on her body.
Hourglass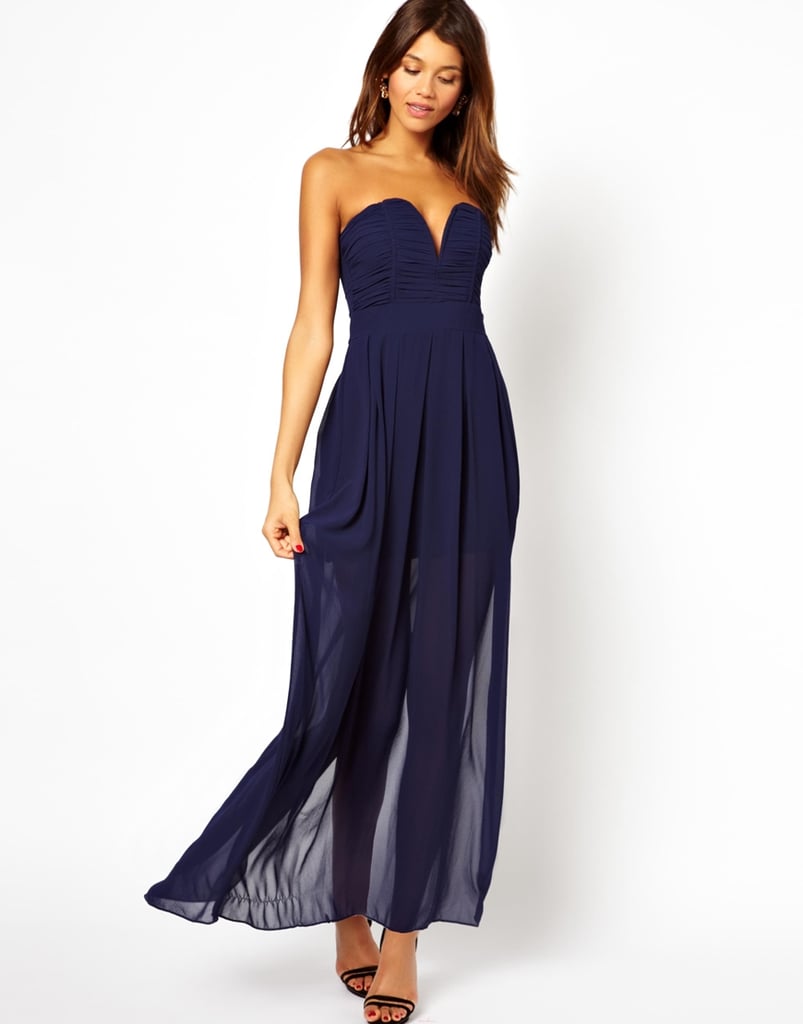 A slip underlay keeps ASOS's lightweight gown [24] ($51, originally $85) from violating any dress codes. Complete the look with a statement necklace.
Hourglass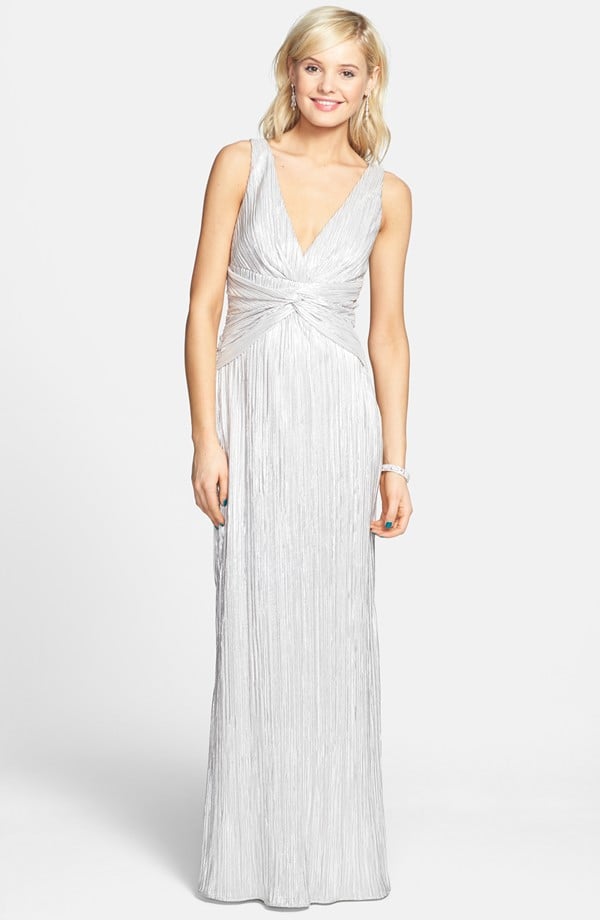 The torso embellishment on Shelli Segal's jersey gown [25] ($295) accentuates your daughter's figure while adding a little something to an otherwise simple dress.
Hourglass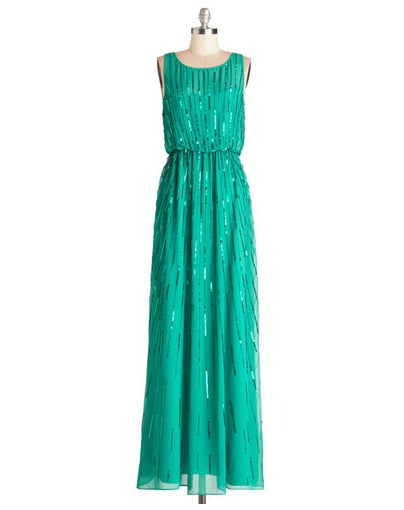 ModCloth's teal dress [26] ($330) is billowy enough for your daughter to bust a move but not so loose that it looks like a sack.