Quick Weeknight Family Meals
Dinnertime Crunch: 26 Easy 30-Minute Meals For the Entire Family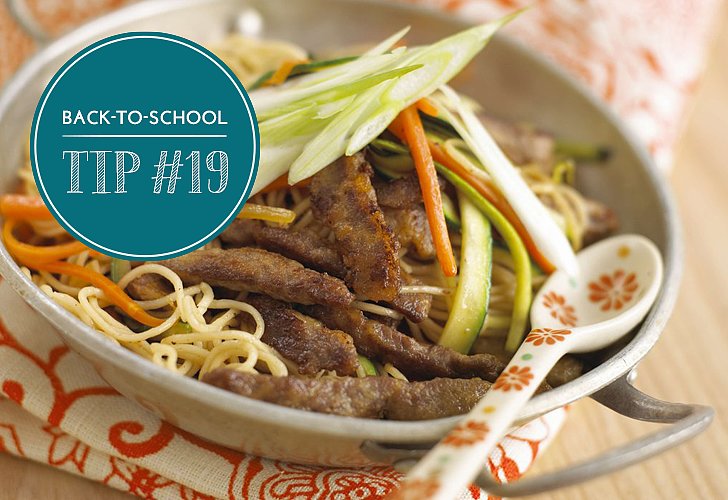 1
Dinnertime Crunch: 26 Easy 30-Minute Meals For the Entire Family
Welcome to our guide to Back-to-School Success: 31 days of tips, apps, recipes, and more to help you make this your family's best school year yet. Today, day 19, will help you cut down on dinner prep time.
School's in session, extracurricular activities have begun, and the family's schedule is crazier than ever. Having a family dinner — one where everyone sits down together to eat and talk about their days — may sound daunting when juggling so many schedules, but it isn't impossible.
To accomplish the family dinner, we turned to some of our favorite celebrity chefs and restaurateurs — all parents themselves — to sneak a peek at the 30-minute meals they prepare for their own families. With chefs like Everyday Foods' Sarah Carey, Weelicious's Catherine McCord, Jessica Seinfeld, Michael Chiarello, and more sharing everything from tacos and paninis to grilled shrimp and pretzel-crusted chicken, we've got more than a month of school-night dinners right at your fingertips. Take a look, and then tell us which work best for your family!
Latest Moms