We constantly tell girls — be it our daughters, nieces, or a friend's child — that they're beautiful, smart, sweet, and more. But for some reason, our commentary is often met with eye rolls and doubt. In today's world of online bullies and mean girls, it's important that all the ladies in our life know just how amazing they are, even if it means bringing in some extra reinforcement. From the sweet to the sappy to the simple, there are plenty of quotes meant to instill power in your little girl. Here, our favorite words of wisdom turned into amazing works of art.
Source: Etsy user SugarPixelsDesign [1]
Cosmetic Case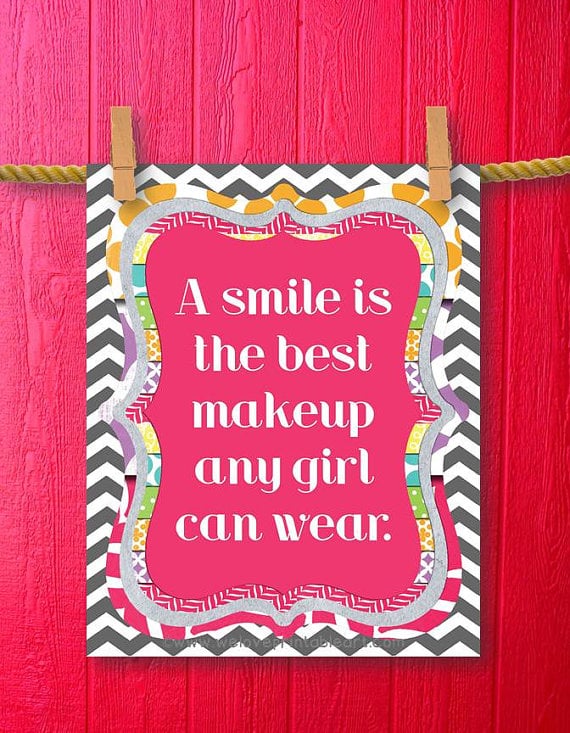 Your daughter won't beg for lipstick once she sees this message [2] ($5).
Shine Through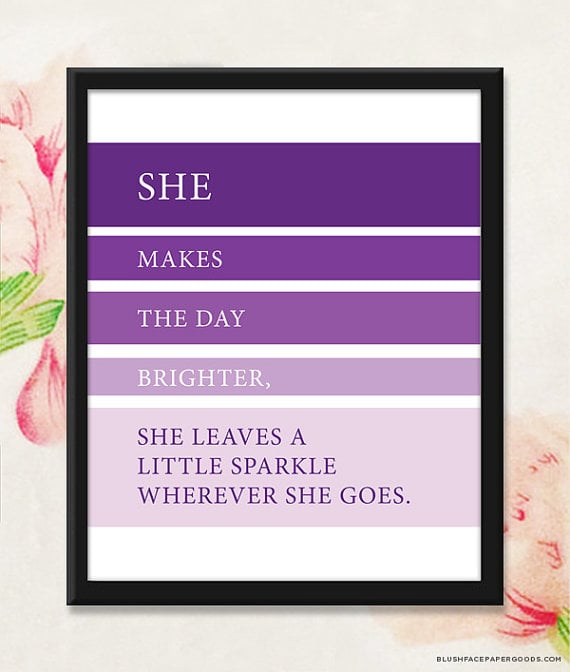 Even if she isn't a fan of glitter, your girl can still leave a little sparkle in her wake [3] ($10).
Believe in Yourself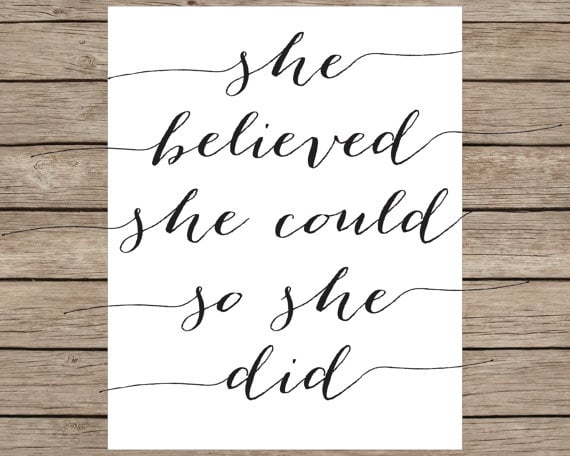 Though the origins of this quote are unknown, we do know that it sends a strong message [4] ($5) to young women.
Never Say Can't
Teach your daughter to remove a negative word from her vocabulary with this colorful poster [5] ($11).
What Is a Daughter?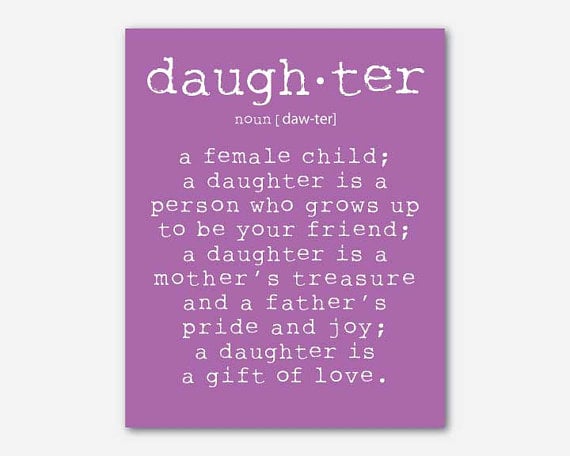 We love this definition of daughter [6] ($14), don't you?
The Ultimate Outfit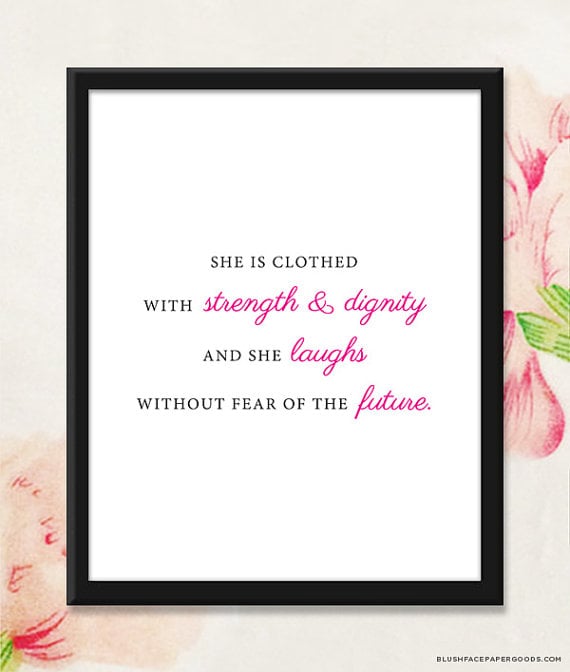 Remind your daughter that what's underneath the clothes [7] ($10) is more important than what she wears.
Heavenly Gratitude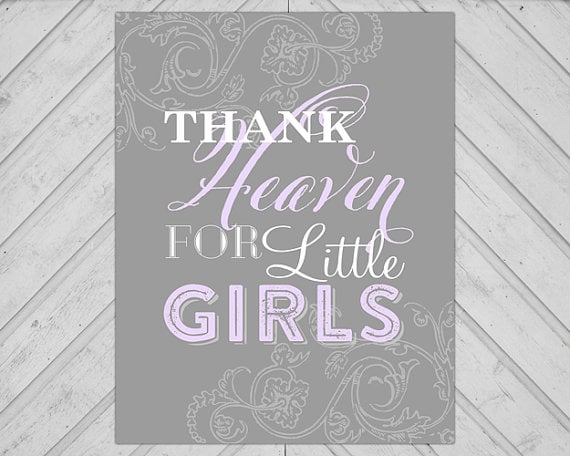 Religious or not, we do thank the gods [8] ($7) for our daughters.
When the Working Day Is Done . . .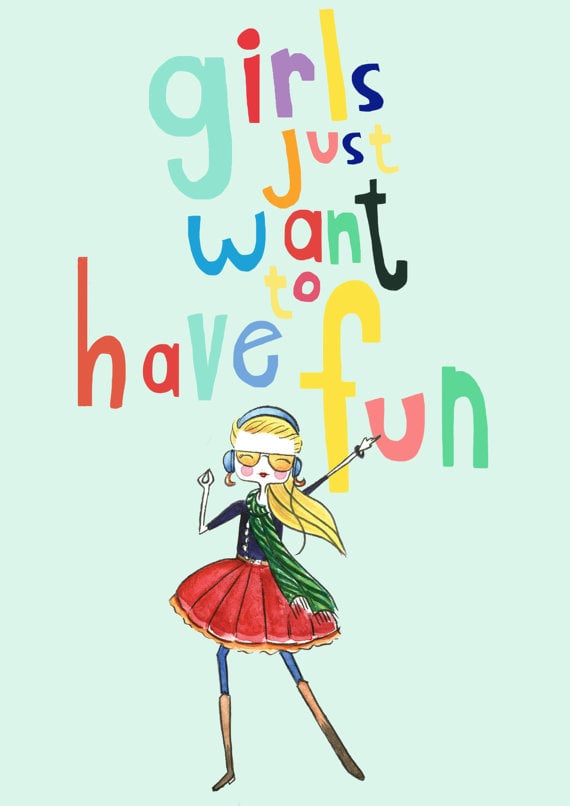 Moms of the '80s will really appreciate this Cyndi Lauper-inspired painting [9] ($20).
Our Favorite Flower
A daughter by any other name [10] ($5) would be just as sweet.
True Beauty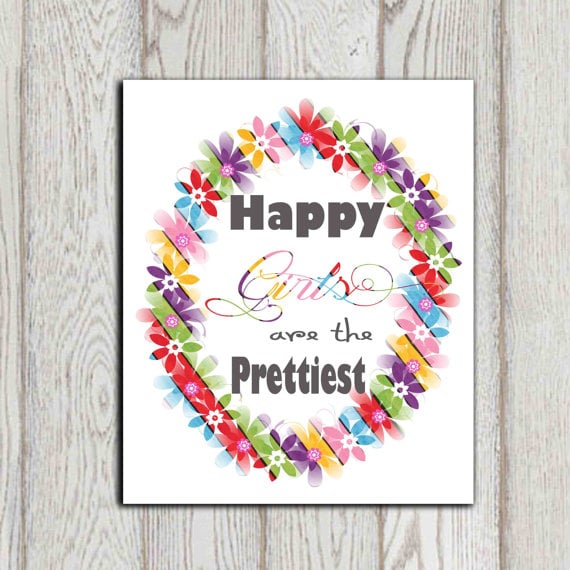 Remind your girl a smile is the most beautiful thing [11] ($5) she can wear.
Sugar and Spice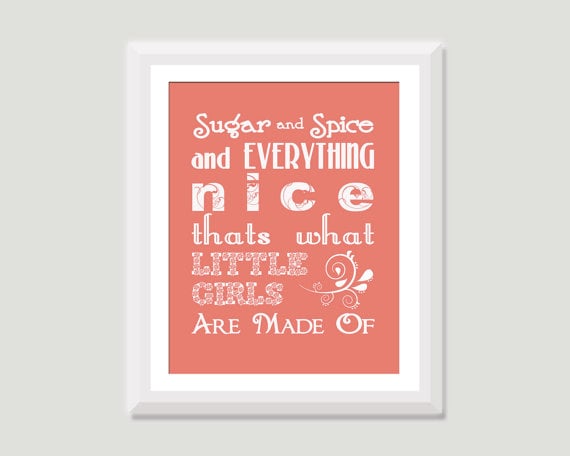 These are the key ingredients [12] ($15) for making the perfect girl.
Girl Power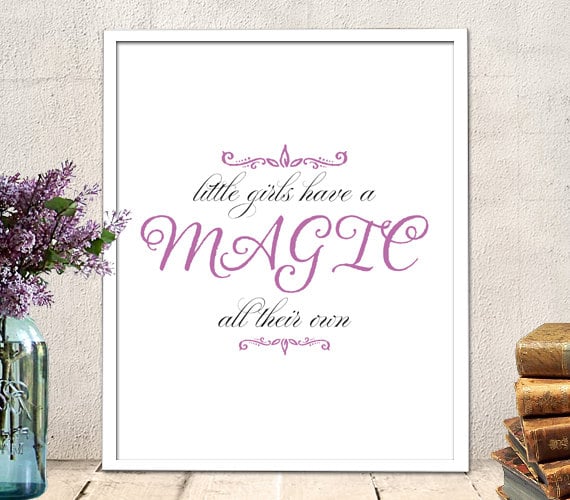 Girls do seem to cast a spell [13] ($5) on everyone they meet.
Move Mountains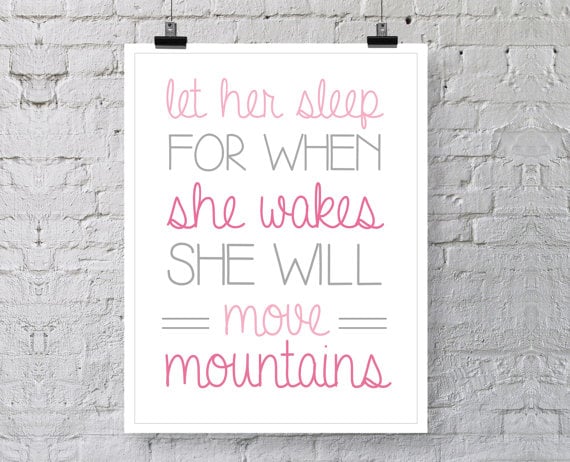 A girl can do anything after a good night's sleep [14] ($9).
Your Biggest Miracle
They do say the best things come in small packages [15] ($5).
Calm During the Storm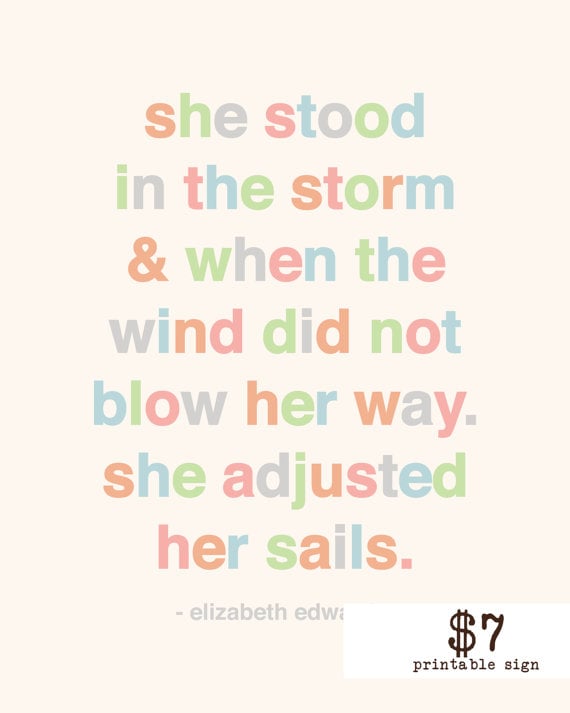 Give your daughter the strength and smarts [16] ($7) to get through life's rougher times.
Little, but Fierce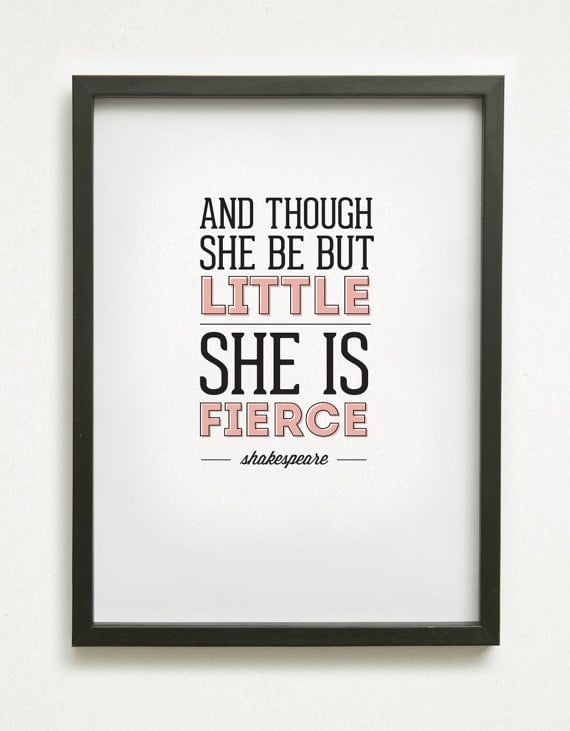 This Shakespeare quote [17] ($10) is a must have for a little girl's bedroom.
Dream Big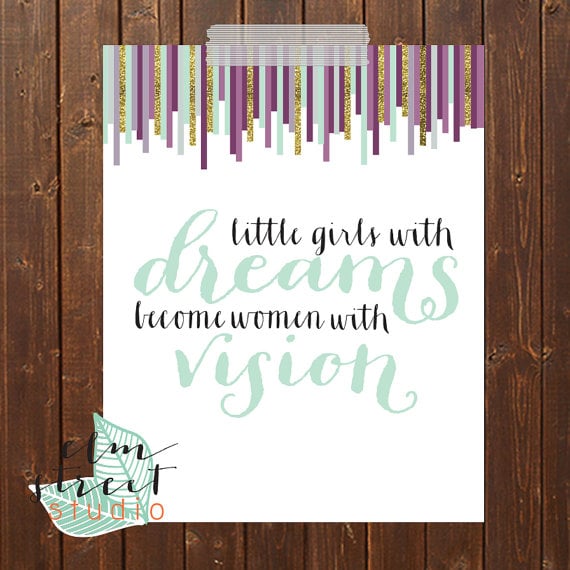 Let your little girl know she's capable of big things [18] ($7).
A Girl Is . . .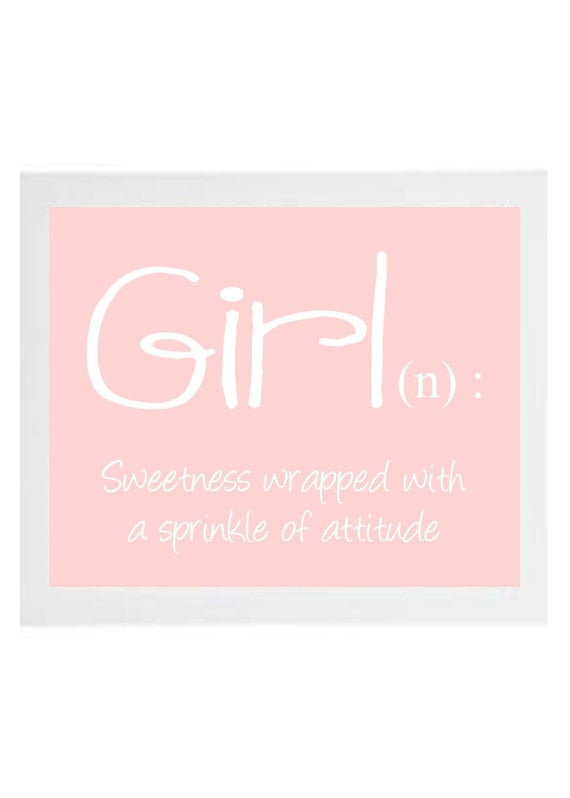 This pink poster [19] ($19) makes everyone aware of a girl's darker side.
Go Get 'Em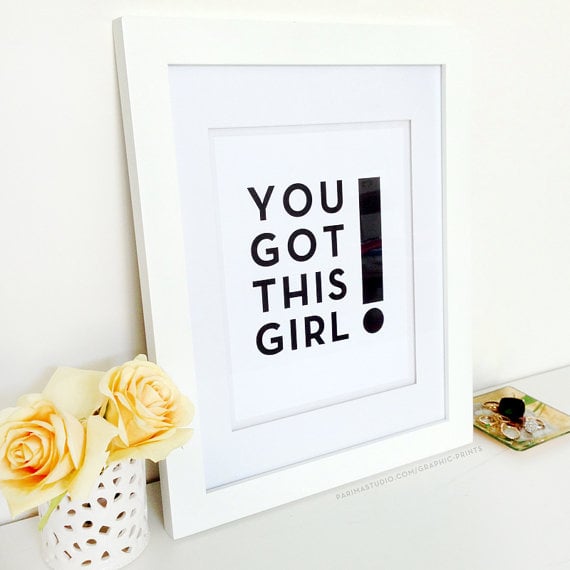 Send your daughter off with all the confidence she needs [20] ($15).
Endless Possibilities
Your daughter's thoughts and determination [21] ($10) will get her far.
Beautiful Mess
Remind your girl that you'll always love her, despite the chaos she sometimes creates [22] ($10).