She has a new book, Living in Style [1], that just hit shelves; she's one of our favorite celebs to follow on Instagram [2]; and her day job, of course, involves both designing her own line of apparel, shoes, and accessories [3], and styling some of best dressed celebs in Hollywood.
But since her first son, Skyler Morrison, was born three years ago, being a mom is Rachel Zoe [4]'s proudest accomplishment. We caught up with the stylist to learn about her family's plans for Mother's Day [5], how she gets her two little boys to be her best dressed accessories, and of course, what's in her diaper bag.
Source: Instagram user rachelzoe [6]
It's your first Mother's Day as a party of four! How has baby Kaius changed the family dynamic?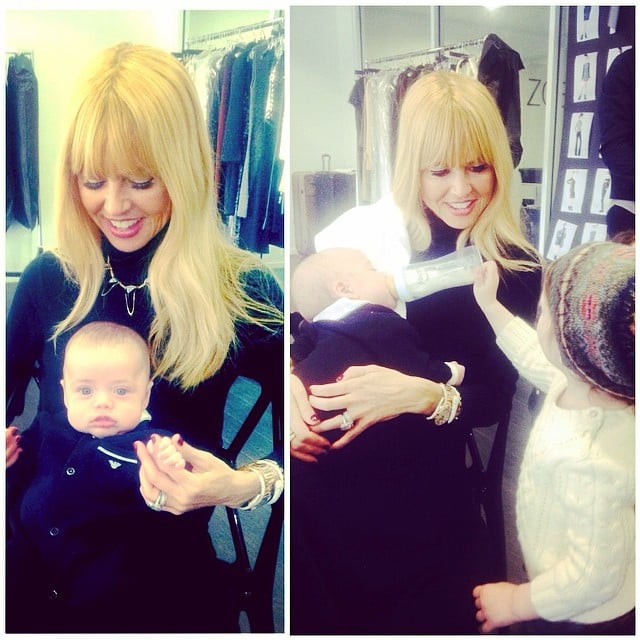 Rachel Zoe [7]: There is just more love to go around!
Source: Instagram user rachelzoe [8]
We love seeing your kids' adorable looks via Instagram. What are your styling tips for babies and toddlers (especially boys)?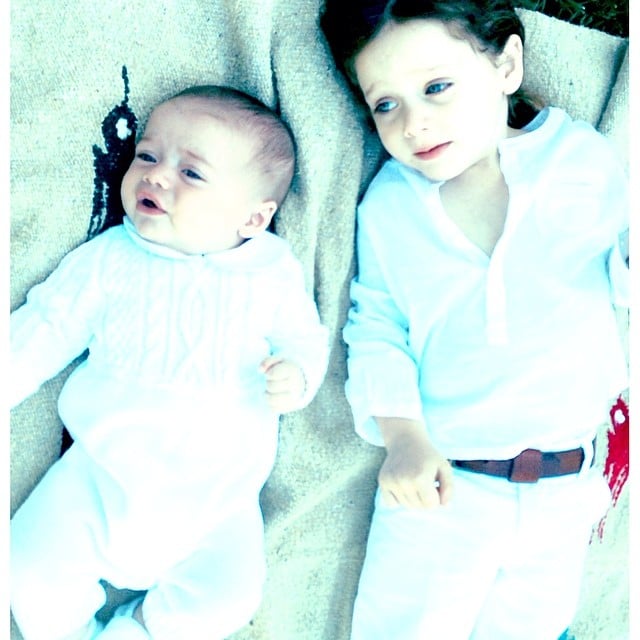 RZ: If your children aren't comfortable and mobile in what they're wearing, they won't be wearing it for very long. I think if your little man/men will wear things like hats and belts, accessories really make an outfit!
Source: Instagram user rachelzoe [9]
What's the best piece of parenting advice your own mom ever gave you?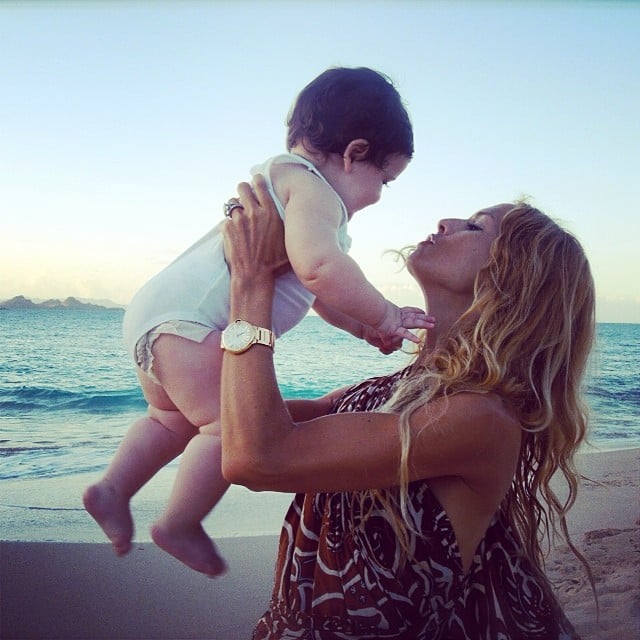 RZ: You can never love your child too much, or give them too many kisses.
Source: Instagram user rachelzoe [10]
What are your Mother's Day plans?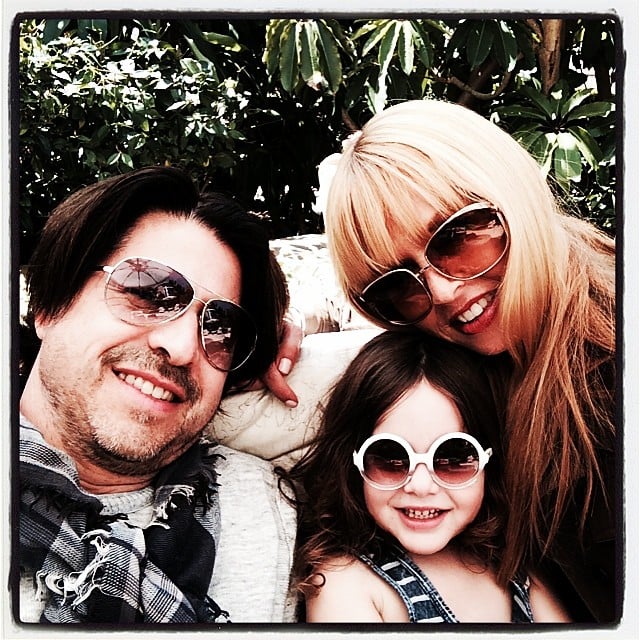 RZ: I leave the planning up to my husband, but for me, it's all about spending the day with my boys. We usually have brunch at Chateau Marmont or Soho House and walk through the local farmers market afterward.
Source: Instagram user rachelzoe [11]
What's on your Mother's Day wish list?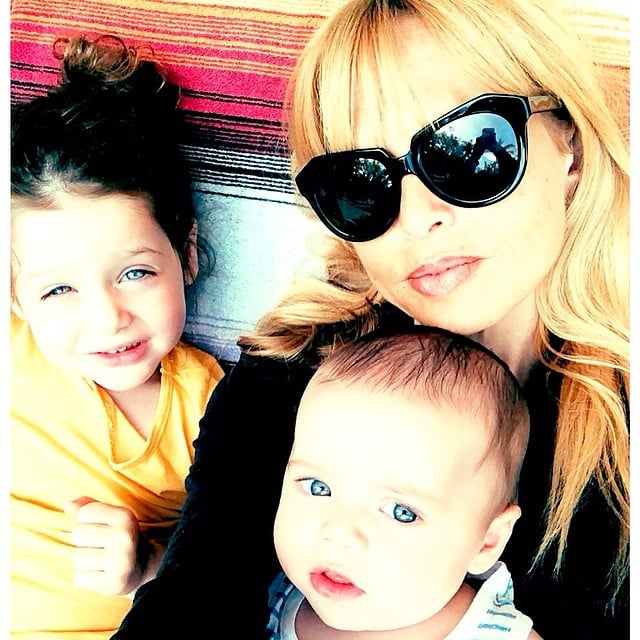 RZ: Jewelry is one of my favorite gifts to give and receive! Whether it's statement costume or customized fine jewelry, it lasts forever. Jen Meyer makes some of my favorite jewelry – especially her personalized pieces, like this Mommy necklace [12]. I am also obsessed with the Pave Double Finger Ring [13] from my collection — it effortlessly adds glamour to any ensemble.
Source: Instagram user rachelzoe [14]
What mom must haves are always in your diaper bag?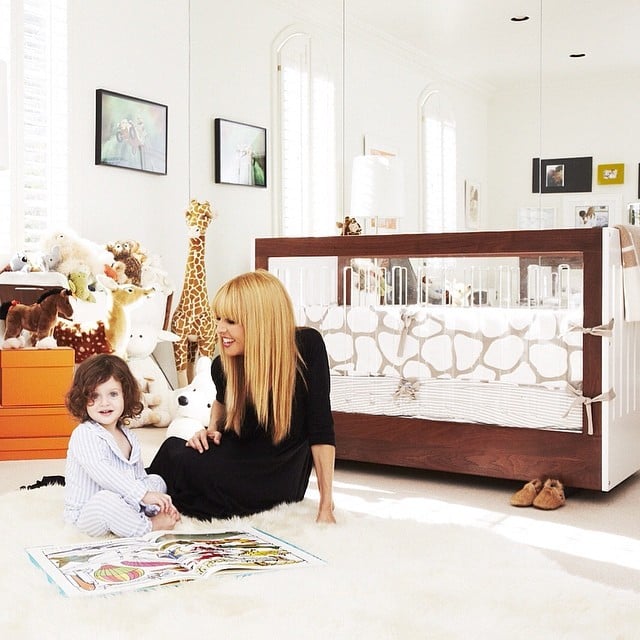 RZ:
The Honest Company's Healing Balm [15], Body Oil [16], and Diapers [17]
FEED Tote [18]
Water Wipes [19]
Little Duck Organics Tiny Fruits [20]
Nature's All Organic Freeze Dried Snacks [21]
Nico Nico Organic Romper [22]
Source: Instagram user rachelzoe [23]