When it's scorching hot out, one sure way to cool off is a dip in the pool, lake, or ocean. Kids and parents alike love splashing around, but little ones need to learn to do more than that. Drowning is the second leading cause of accidental death among toddlers, and it can be easily prevented.
"Drowning is an epidemic in our country, and the cure has been found with two simple words: swim lessons," Olympian Rodney Gaines shares. "Taking swim lessons reduces the risk of drowning by 88 percent. You wouldn't put your child in a car without a seat belt. Why would you let them near water without making sure they were water safe?!"
While the youngest toddlers may not quite be ready for instructional swim, older ones certainly are. Rowdy and the team at Asphalt Green's non-profit AGUA and Waterproofing swim programs in NYC shared nine reasons to get your child into the water this Summer, and one creative way to do so.
Source: Flickr user Brisbane City Council [1]
Drowning is the second leading cause of death for children.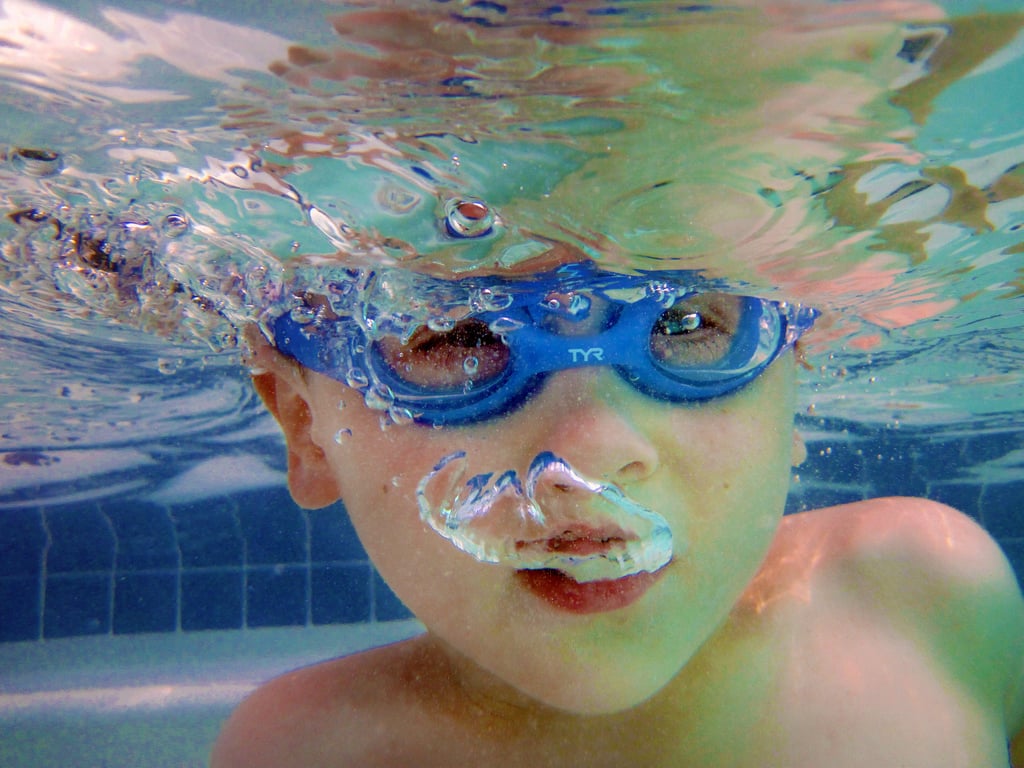 Drowning is the second leading cause of death for children under 19 years old [2]. Teaching your tot to swim as early as possible can increase their confidence in the pool and reduce their chances of drowning.
Source: Flickr user lizbadley [3]
Swimming improves motor skills.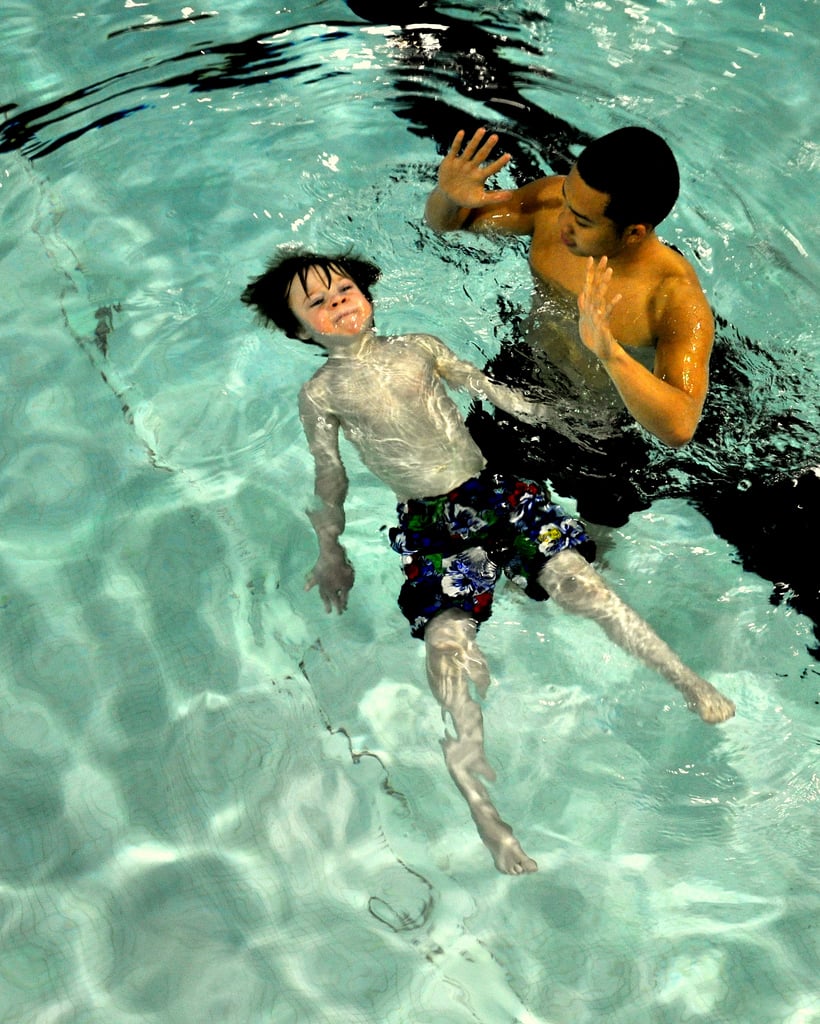 Hand-leg coordination is one of the hallmarks of swimming. Tots can see the results of their efforts as they propel across the pool. For younger kids, working on the hand-leg coordination can help them increase their awareness of how their bodies move.
Source: Flickr User WhitA [4]
Swimming is a great way to get kids off the couch.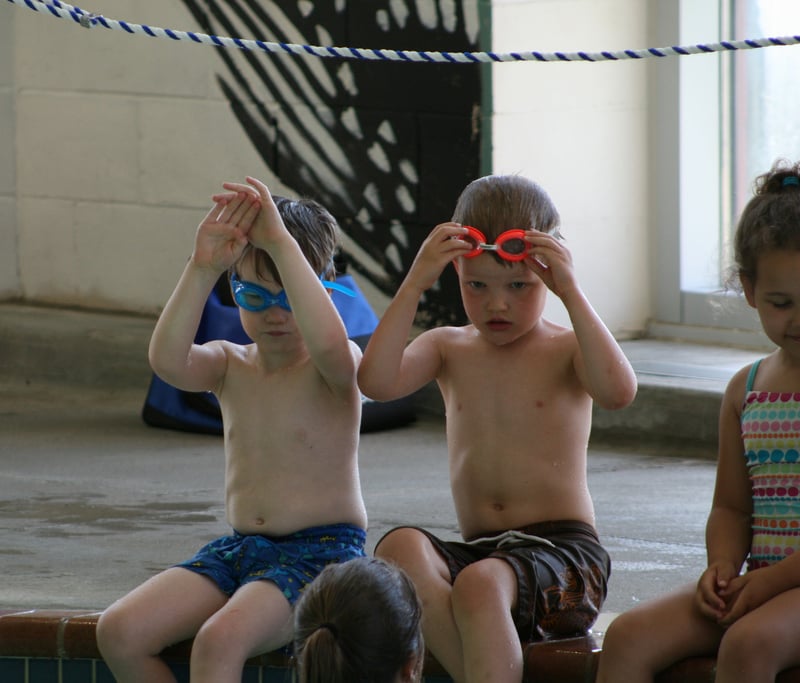 We know we have an obesity epidemic on our hands right now, and getting kids off the couch and exercising isn't easy. Swimming is a full-body sport, working the entire body and helping build muscle (while burning fat) at the same time.
Source: Flickr user pcutler [5]
African-American kids are three times more likely to drown than caucasian kids.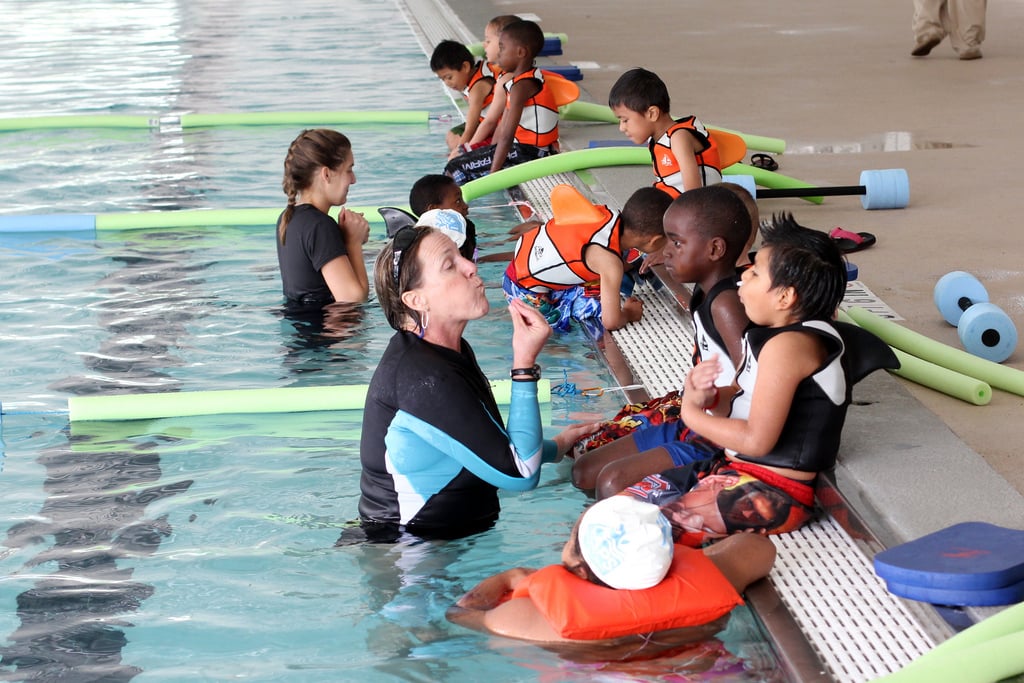 Yes, there is race discrepancy when it comes swimming, and it is vast. Seventy percent of African-American and sixty percent of Hispanic/Latino kids cannot swim, which is why swim centers, like NYC's Asphalt Green, offer waterproofing classes [6] — for free. The scholarship-based programs offer kids — regardless of their socioeconomic status — opportunities to learn how to swim throughout the year.
Source: Flickr user North Charleston [7]
Swimming opens doors to other activities.
Once kids can swim, a new world of water activities opens up for tots. Waterskiing, rafting, waterslides, and more are more accessible — and less scary — for kids and their parents.
Source: Flickr user peasap [8]
Giving toddlers swim lessons reduces their drowning risk by 88 percent.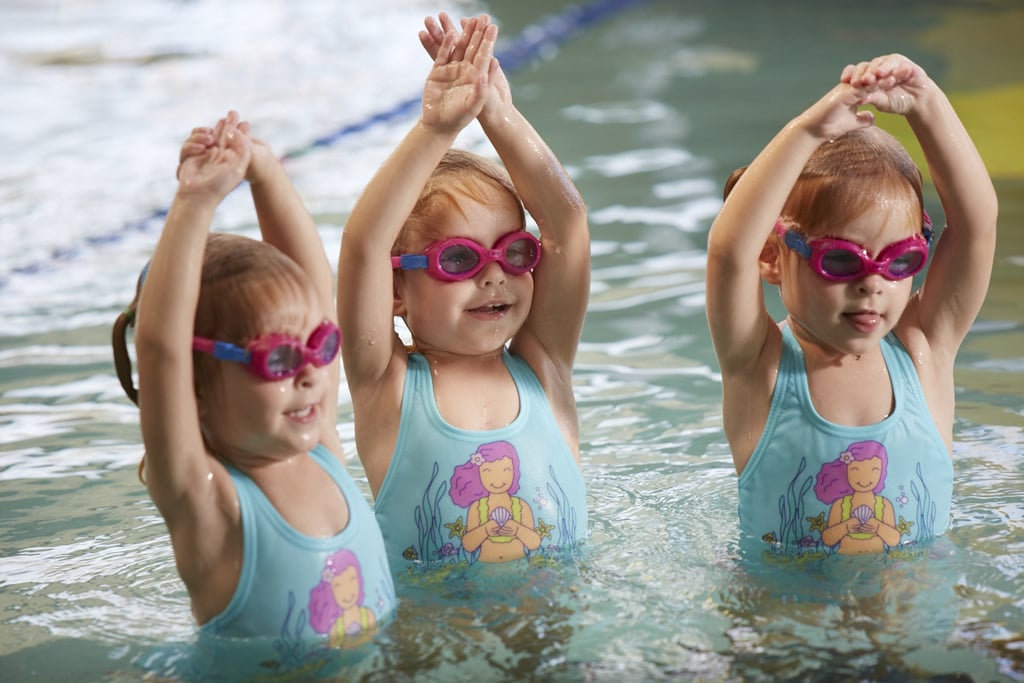 The American Academy of Pediatrics recommends that all children ages 4 and up [9] learn how to swim, regardless of how often they are around pools or lakes. From group lessons to private lessons, there's a class out there for everyone.
Source: Flickr user Brisbane City Council [10]
Swimming builds social skills.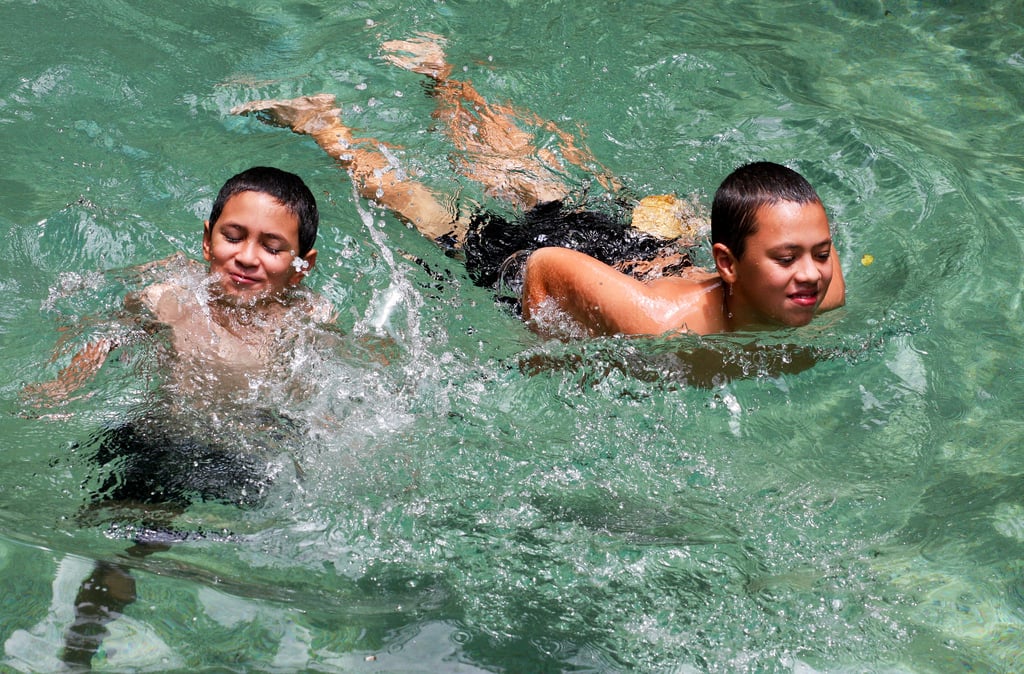 Ever sit by the pool and watch kids play? From Marco Polo to diving for pennies, once tots know how to swim, they like to do it together. And, if they really enjoy swimming, it becomes the perfect opportunity to join a swim team and learn the benefits of team sports.
Source: Flickr user Kenski1970 [11]
Kids of parents who don't know how to swim are less likely to learn.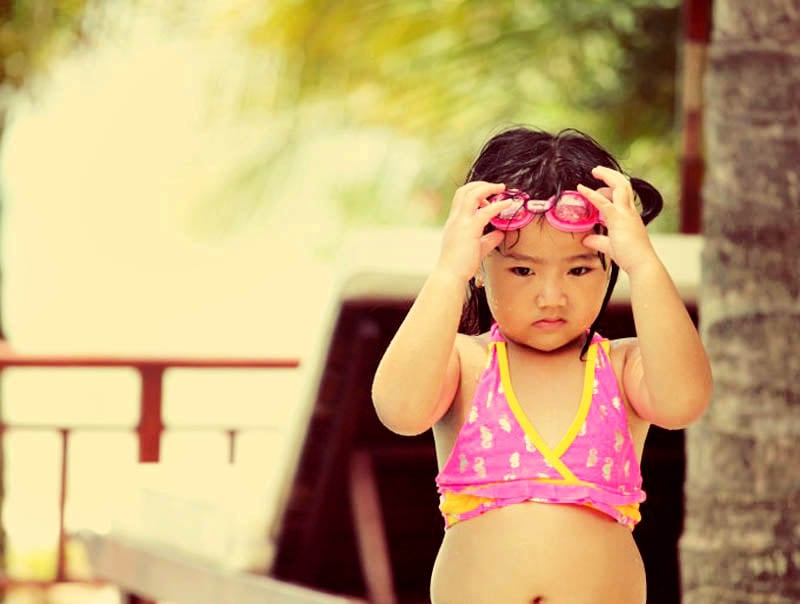 Parents often project their own fears onto their children. So when a parent doesn't know how to swim, there's only a 13 percent chance that their children will learn. And while it's never too late for an adult to learn how to swim, teaching children earlier is easier on everyone — plus it keeps everyone safer around water.
Source: Flickr user Snow [12]
Swimming improves confidence.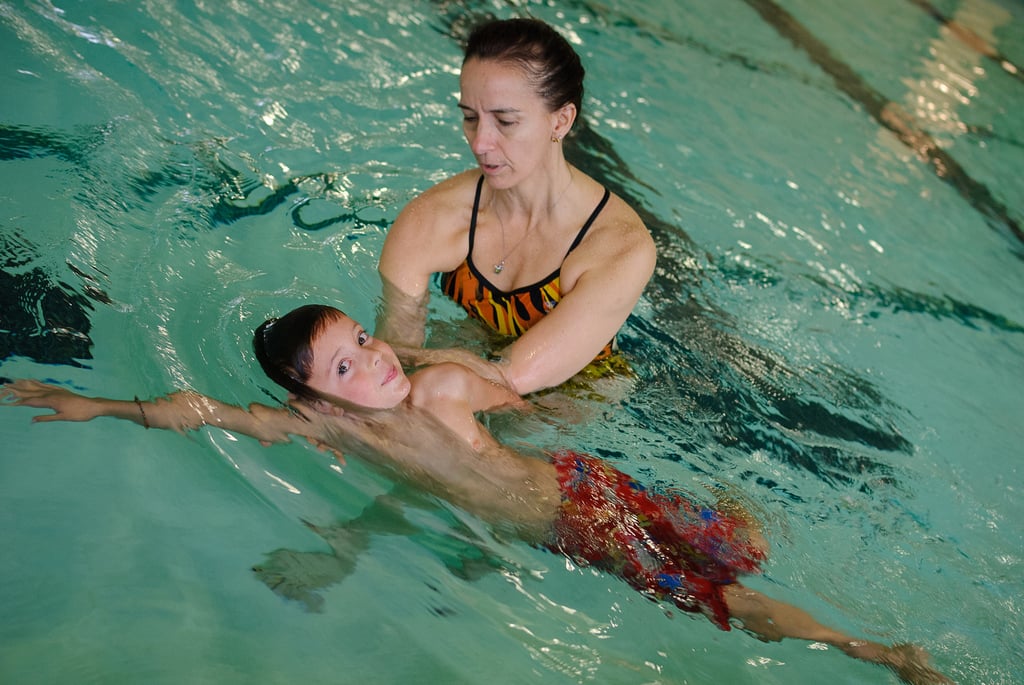 Kids love seeing the results of their efforts, and there is no greater result than propelling across the pool, on their own, when they've mastered a stroke.
Source: Flickr user Loren Kerns [13]
How to help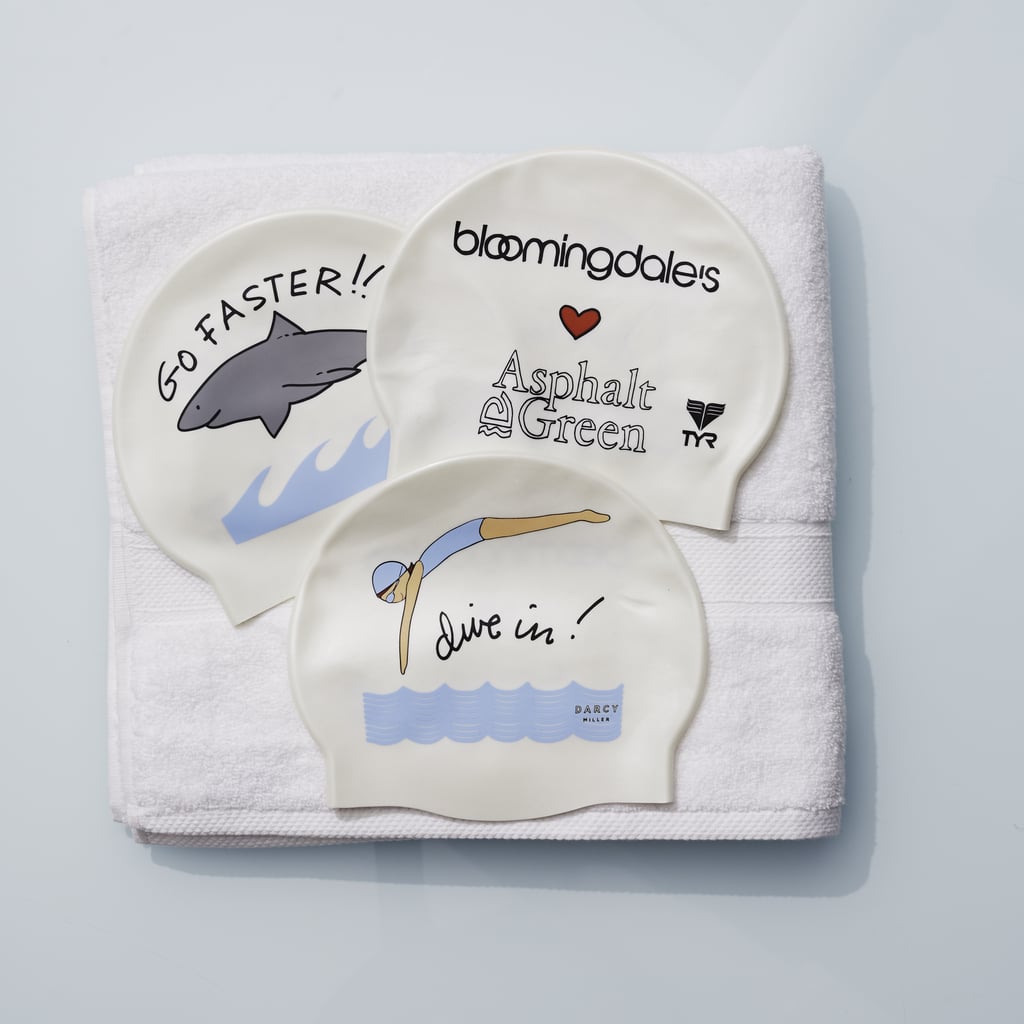 These adorable swim caps, designed by Darcy Miller, celebrations expert and editorial director of Martha Stewart Weddings will not only look great on you or your little swimmer, but they'll help ensure that more kids learn how to swim this year. Proceeds from the sale of the caps, which are currently available by calling Bloomingdale's (212-705-3135), benefit Asphalt Green's Waterproofing program [14], which will teach more than 2,200 kids from 39 schools across New York City how to swim at no charge to them.