Bring on the patriotic pride this weekend! While mom and dad get the grill ready for a season of old-fashioned barbecues, lil ones can join in the festive spirit with some red, white, and blue treats that will excite children of any age. From cakes and cookies to popsicles and drinks, these all-American sweets will add some sparkle to your holiday menu!
Flag Cake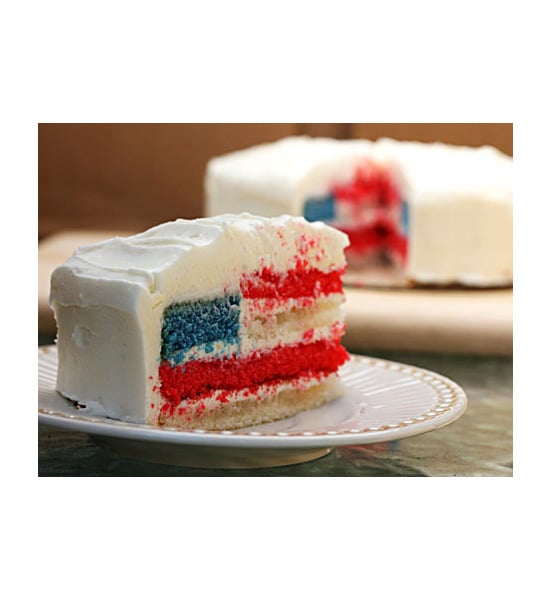 There's a surprise inside this seemingly plain vanilla cake! 17 and Baking's hidden flag cake [1] packs a flavorful punch into each slice is fun to make!
Red, White, and Blue Parfaits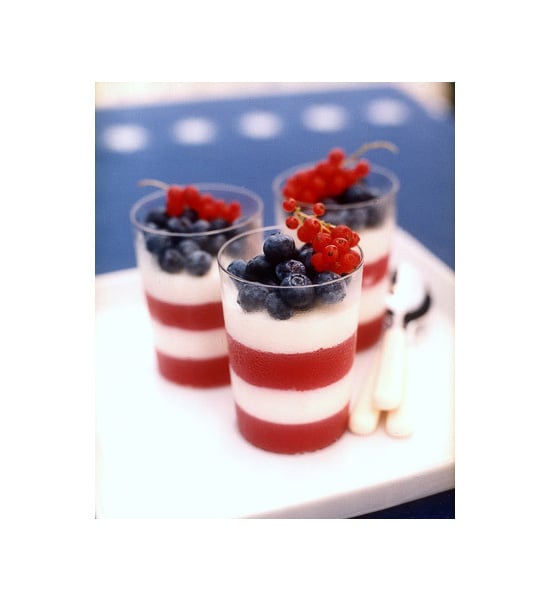 Cool things off this holiday weekend with Martha Stewart's red currant gelatin parfait [2]. The fresh berries and unique currant flavor will have kids begging for more!
Red, White, and Blue Ice Cream Cake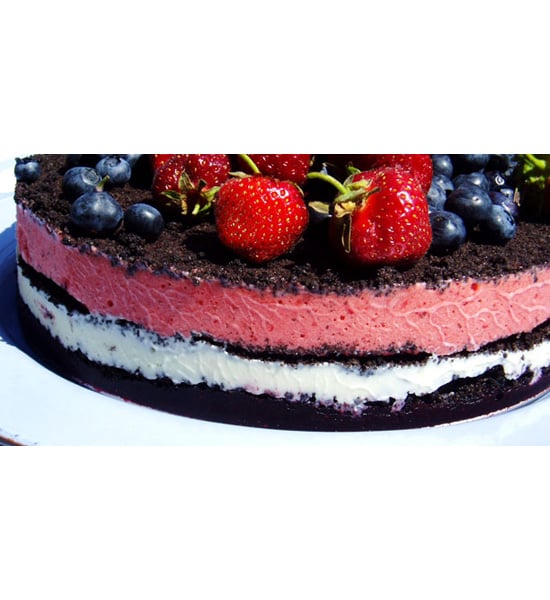 They'll all be screaming for ice cream when they see this ice cream, sorbet, and Oreo cookie crumb cake [3].
Tie Dye Cookies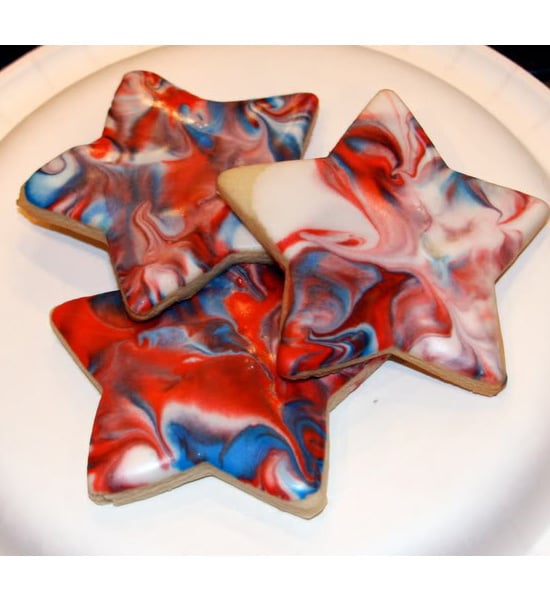 Get groovy with these tie dye cookies [4] that add some psychedelic fun to independence day.
Fourth of July Pops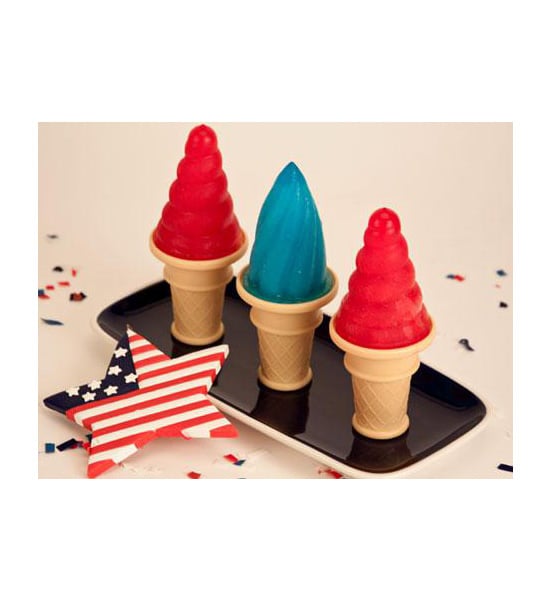 Surprise the tots at the party with frozen pops that look like ice cream cones. These celebration popsicles [5] are quick and easy to make and look great in lil one's hands!
Bomb Pop Beverage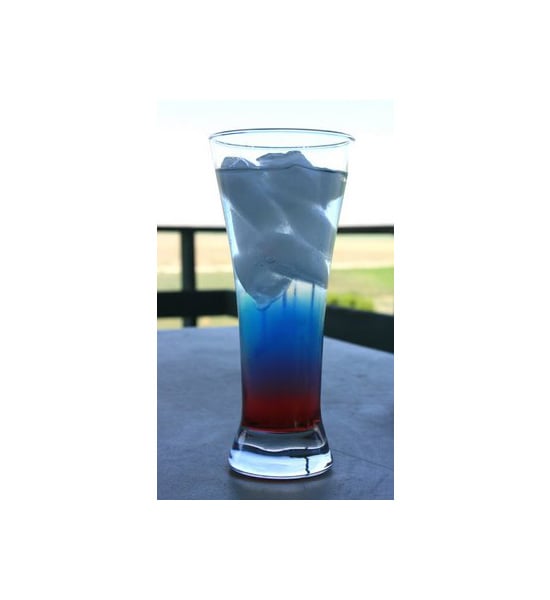 Melted rocket bomb popsicles aren't much fun, but a carefully crafted kid-friendly bomb drink is something to cheer about. Using the popular ice cream truck treat as a guide, this refreshing drink [6] gets everyone in a holiday mood.
Pretzel Sparklers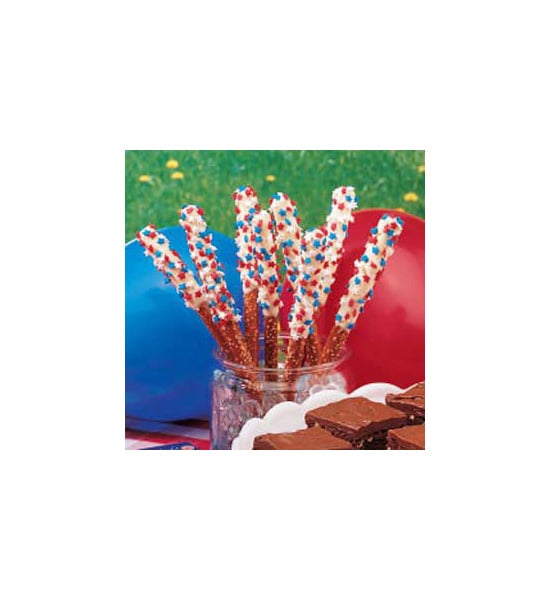 Create little firecrackers of your own with these adorable pretzel sparklers [7] that kids can grab on the run.
Old Glory Cake
You can't get much more patriotic than a traditional flag cake [8]. Dying the cake batter prior to baking adds to the dessert fun.
Fourth of July Jigglers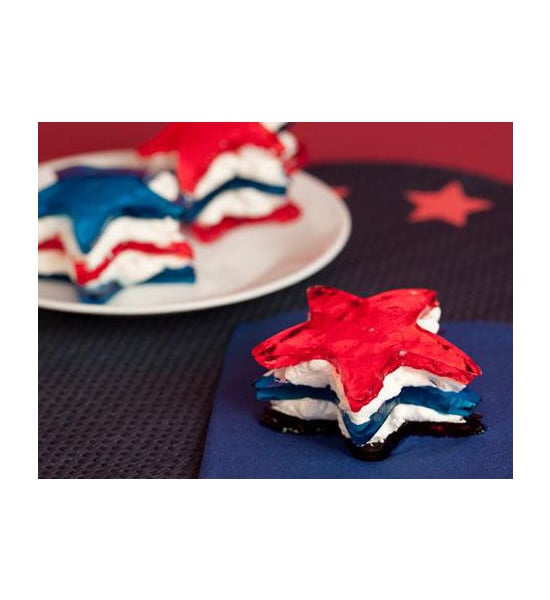 Jello and Cool Whip go hand in hand during Independence Day celebrations. These Fourth of July Jigglers [9] use both for a fun (and jiggly) treat.
Red, White, and Blue Ice Pops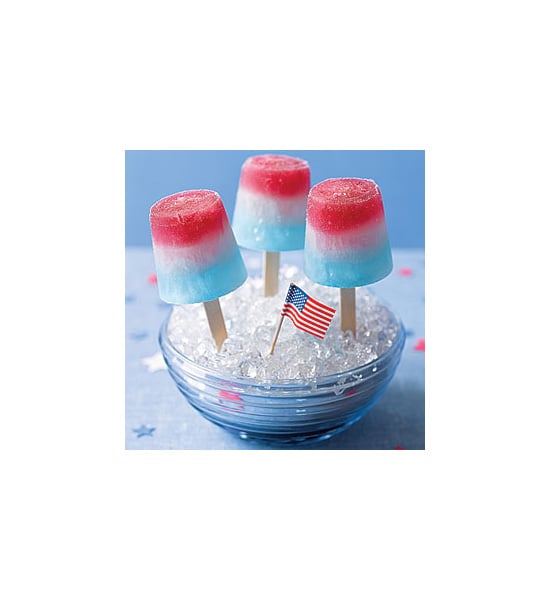 Cranberry juice, lemonade, and a blue sports drink look mighty refreshing when frozen into ice pop [10] form!