A set of wooden blocks is one of those obligatory items that we get (or receive) for our kids, which tend to have a relatively short shelf life in playrooms. Unfortunately, kids either bore of them quickly or use them as projectiles — either occurrence signals that it's time to find a new home for those clunky toys. Stat. But before tossing the bag, think about reusing them in these fun ways that will allow you to make old blocks new again.
Source:
Flickr user Daniel Orths
[1]
Chore Dice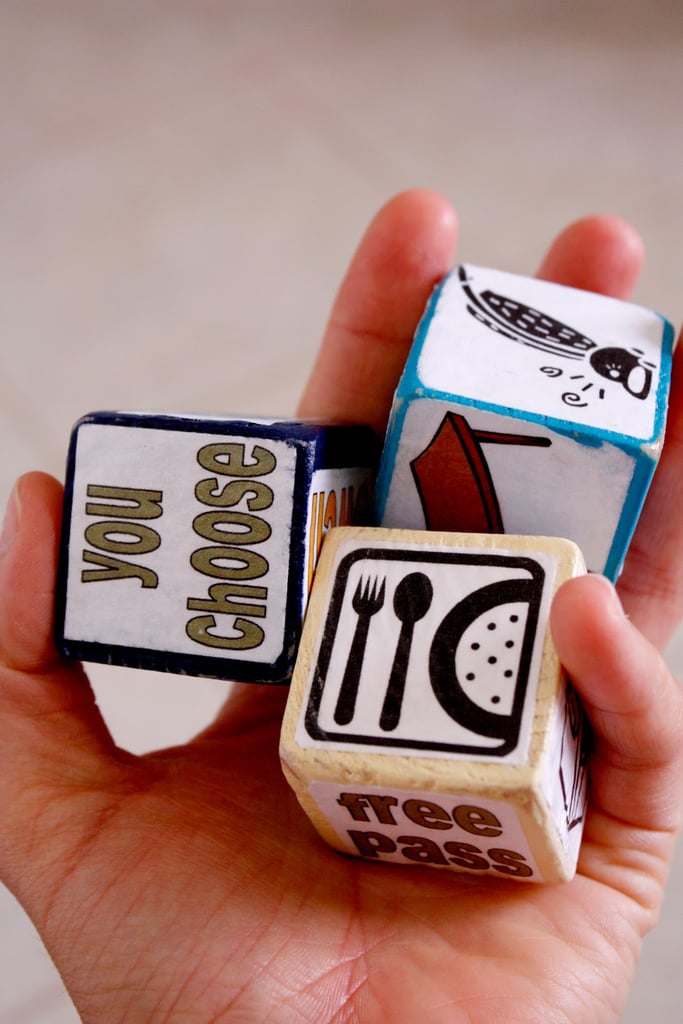 Need a little help around the house? How about making your family a set of these ingenious chore dice [2].
Source: Dellia Creates [3]
Kids Building Block Coat Hanger
Hanging your kids' coats never looked so cute (and smart) than with this DIY building blocks hat rack and coat hanger [4].
Source: Built by Kids [5]
Nursery or Kids Room Decor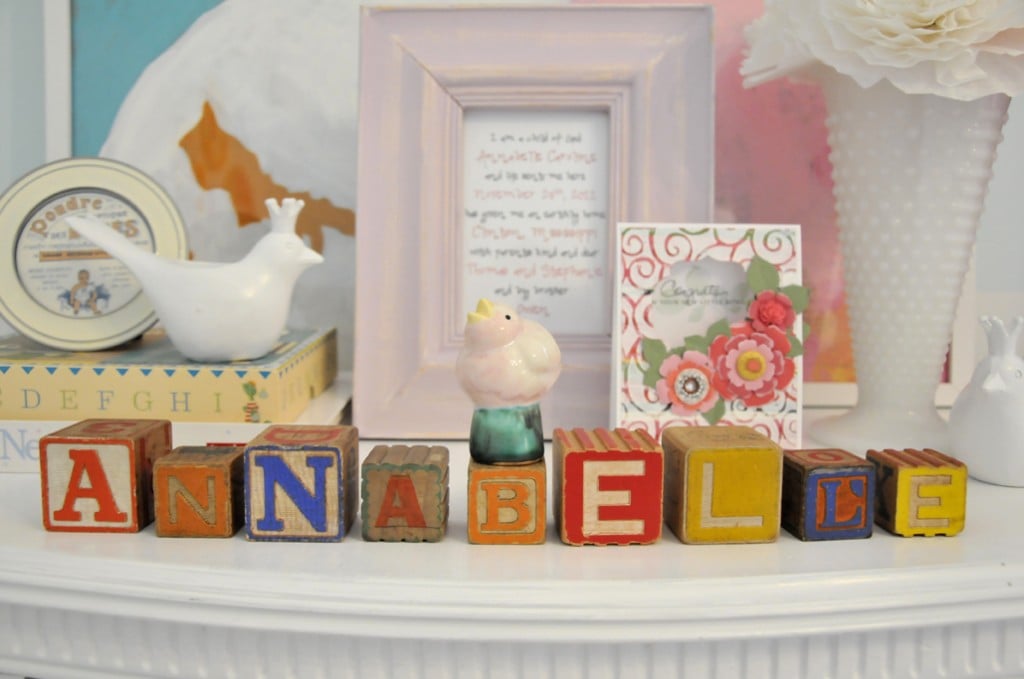 Stephanie of Red Door Design has old blocks work double duty as colorful decor [6] in a kiddo's room.
Source: Project Nursery [7]
Homemade IQ Blocks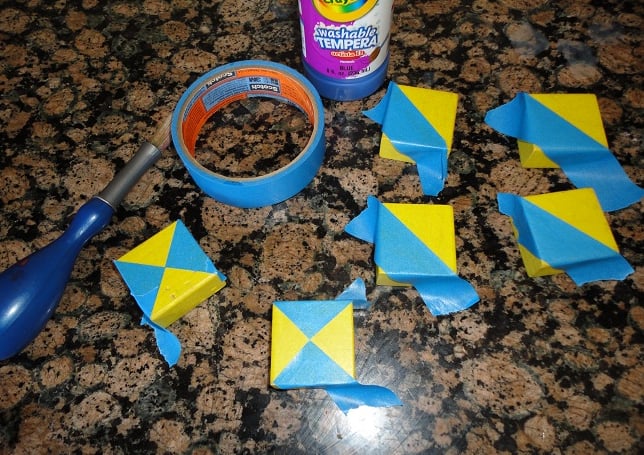 For this fun DIY IQ Game [8], all you need are secondhand building blocks, some paint, and a photocopier/printer!
Source: Learners in Bloom [9]
DIY Stamps
Kids love stamps, and you'll love making a set of these homemade stamps [10] using old blocks and some craft foam!
Source: Lines Across [11]
Party Decorations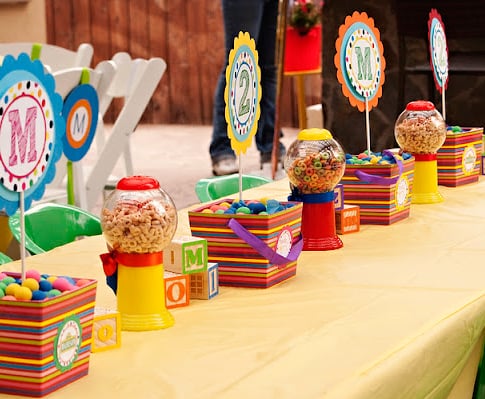 Skip dishing out the dough for new party decor, take a cue from Kids Party Hub, and use your old alphabet blocks as centerpieces [12] for your tot's parties.
Source: Kids Party Hub [13]
Alphabet Blocks Ornaments

It's never to early to start getting ideas for (and making) holiday gifts, and these easy-to-create alphabet blocks ornaments [14] would make a great one for your kids to give to grandparents, aunts, uncles, etc.
Source: Lolly Jane [15]
---
Links:
[1] http://www.flickr.com/photos/75117272@N00/193729282/in/photolist-i7UY3-syZQW-uRoaB-xWkqR-HUagK-XN2j8-XSWvf-2yBoCf-498wv2-4g6iTa-4qy4Np-4qy5wX-4qy63D-4qC8xA-4qC9m9-4qC9Yw-4qCaxY-4qPCcb-4yRyhk-4Gugv3-4HWRWS-5gtpDs-5ZSzov-6kzJog-6kzKii-6kzRrF-6kzSTX-6kzTi4-6kzTCe-6kzUbx-6kzUjV-6kzVkt-6kzWQP-6kzX2R-6kzXpi-6kzY9g-6kzYMV-6kA1jT-6kA1Qz-6kA3RR-6kA5T8-6kA6YP-6kA7RK-6kA8YT-6kA9Fz-6kAa6p-6kAbiF-6kAbVP-6kAd7t-6kAdox-6kAdNB
[2] http://www.deliacreates.com/2010/05/chore-dice.html
[3] http://www.deliacreates.com/2010/05/chore-dice.html
[4] http://builtbykids.com/make-a-kids-building-block-hat-rack/
[5] http://builtbykids.com/make-a-kids-building-block-hat-rack/
[6] http://projectnursery.com/projects/vintage-with-a-touch-of-modern/
[7] http://projectnursery.com/projects/vintage-with-a-touch-of-modern/
[8] http://learnersinbloom.blogspot.com/2012/11/iq-blocks-another-homemade-game-for.html
[9] http://learnersinbloom.blogspot.com/2012/11/iq-blocks-another-homemade-game-for.html
[10] http://www.linesacross.com/2012/07/make-your-own-stamps.html
[11] http://www.linesacross.com/2012/07/make-your-own-stamps.html
[12] http://kidspartyhub.blogspot.com/2012/11/sesame-street-party-decoration-ideas.html
[13] http://kidspartyhub.blogspot.com/2012/11/sesame-street-party-decoration-ideas.html
[14] http://lollyjane.com/alphabet-photo-block-ornament-tutorial/
[15] http://lollyjane.com/alphabet-photo-block-ornament-tutorial/

---