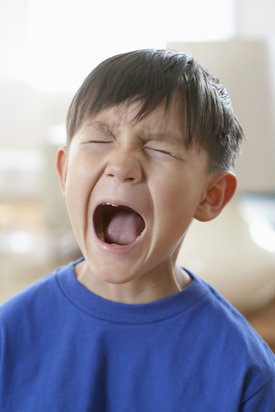 Scary! Everyone's heard of a time-out corner, quiet time, or even a trip to the principal's office if tots get out of line at school, but how about a
"scream room
"? With images eerily reminiscent of some creepy kiddie version of
One Flew Over the Cuckoo's Nest
, schools are implementing so-called "scream rooms," where kids in need of letting off some steam are sent to scream their lil heads off.
These rooms are technically called time-out rooms, which sound innocuous enough, but some parents claim that these areas are far more traumatizing. Described by one parent as, "scream closets, where kids bang their heads off of concrete walls." Yikes. Sounds more like a subpar mental health facility or solitary confinement chamber than a safe place for young kids to attempt to settle themselves down. Understandably, parents aren't happy about this, and are protesting the use of these rooms as appropriate ways to handle kids' behavioral issues.
What do you think? Would you be in favor of a place for your tot to go scream it out at school?