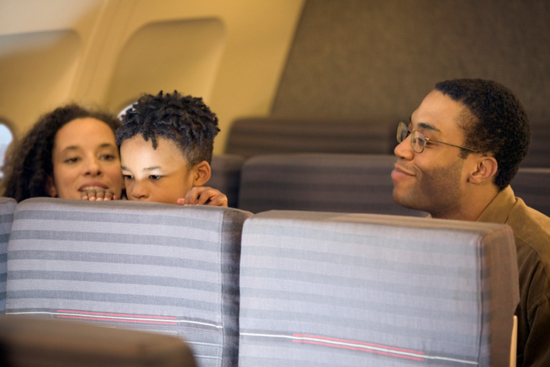 You don't have to be a parent to have a bad in-flight experience with a child. While some tots are easily distracted by the seat-back entertainment systems, others spend the duration screaming, crying, and kicking their way to their destination. In today's
USA Today
cover story, the
paper reveals that
"59 percent of (British) fliers supported a section reserved for families" or cabins designated for adults. Just last week,
56 percent of SavvySugar readers
said that kids shouldn't be allowed to sit in first-class seats. While some airlines cater to families' needs with tot-friendly onboard snacks and
in-flight nannies
, the trend seems to be moving in favor of more childless travelers. Do you agree with the trend?