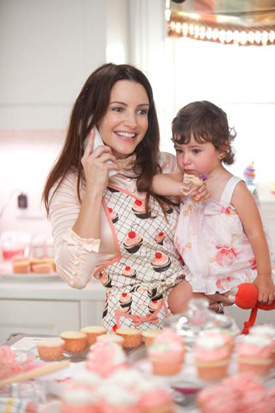 The
Sex and the City 2
trailers have moms enthused about what will likely be another big screen blockbuster. The fashion, the jewelry, and decor are what makes the film so desirable, but one image of Charlotte and Rose baking gives us apron envy. The figure flattering,
Jessie Steele creation
comes in both mom and tot sizes to keep everyone clean when whipping up a batch of cupcakes. Before inviting your child to help in the kitchen adventure be sure to check out:
Photo courtesy of: Warner Bros.