Shaking During Delivery
Why Didn't Anybody Tell Me: Shakes During Delivery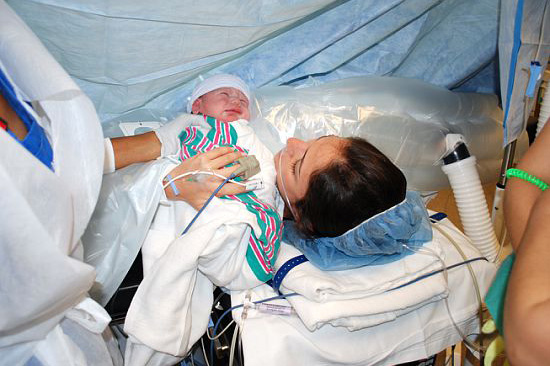 There are a lot of things about birth that a mama-to-be doesn't realize until she enters the delivery room. An itchy epidural, relieving the bowels on the table and tearing to name a few.

When my first son was born via c-section, I succumbed to the post-delivery shakes that my friends had told me about. After about an hour, the shakes subsided and I didn't think about them again.

This time around, with a scheduled c-section on the books, I braced myself for some postpartum shaking prior to entering the operating room. My body, however, seemed to have something else in mind. After receiving my spinal block, and laying down on the table, I began to feel cold. I asked them to raise the heat in the room, at which point my husband told me that the room was already very warm. Before long, the shakes set in and try as I might, I could not control them! Whether it was nerves or a side effect of the painkillers, I will never know. But, thanks to a wonderful anesthesiologist, my upper body was covered with an air warming blanket that provided some comfort and heat throughout the surgery. Before long, a baby was in my arms and the shakes were the last thing on my mind.

Did you have the shakes during your delivery?