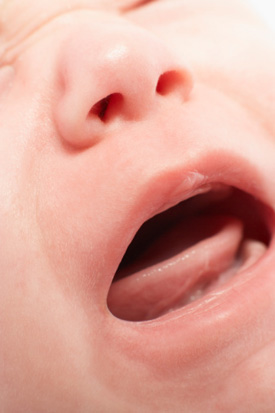 How far would you go to get a decent night's sleep? Parents of newborns might say they are willing to give their right arm to get their lil one to
sleep through the night
, but many are actually spending up to $800 to have a sleep consultant help them through 3 a.m. wakings.
According to a story in the Los Angeles Times, sleep trainers are in high demand, despite the lagging economy. The reporter found that educated professionals are "increasingly befuddled and over-educated parents [are] drowning in information overload."
Sixty-five percent of LilSugar readers took care of their newborns on their own, but plenty of moms and dads are willing to outsource some tasks. Would you?