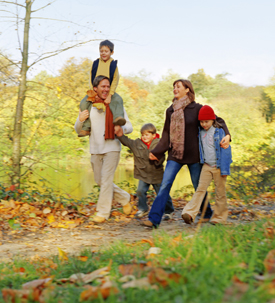 The wise Ferris Bueller once said, "Life moves pretty fast. If you don't stop and look around once in a while, you could miss it." Families embracing the concept of slow parenting movement would certainly agree. The "slow family" style isn't a totally new concept — it has popped up as an alternative to the popular and often satirized
helicopter mom archetype
for the past several years. Families who embrace slow parenting feel that in general, kids these days are overscheduled, overstressed, overextended: basically overparented. Believers in the "slow" philosophy advocate fewer after-school activities, more time with the family, less TV, and more time playing outside.
The movement might have gotten off to a — slow — start, but it seems to be picking up some momentum lately, probably due to some combination of Tiger Mom backlash, a down economy, and a growing trend focused on simplicity and getting back to basics.
What do you think about the slow parenting philosophy?