Now that Fall has arrived [1], we're craving comforting, warming soups. As a time-saving bonus, there's no better food to ensure that you get the most bang for your buck than soup. A big pot will serve your family [2] for a few nights, and if you make a double batch, it freezes beautifully. All of these recipes are customizable to suit your kid's tastes [3] and can be served on their own or turned into a heartier meal with the addition of a sandwich [4] or salad.
Read on to see the 23 soups we're excited about this Autumn. Bon appétit!
Turkey Chili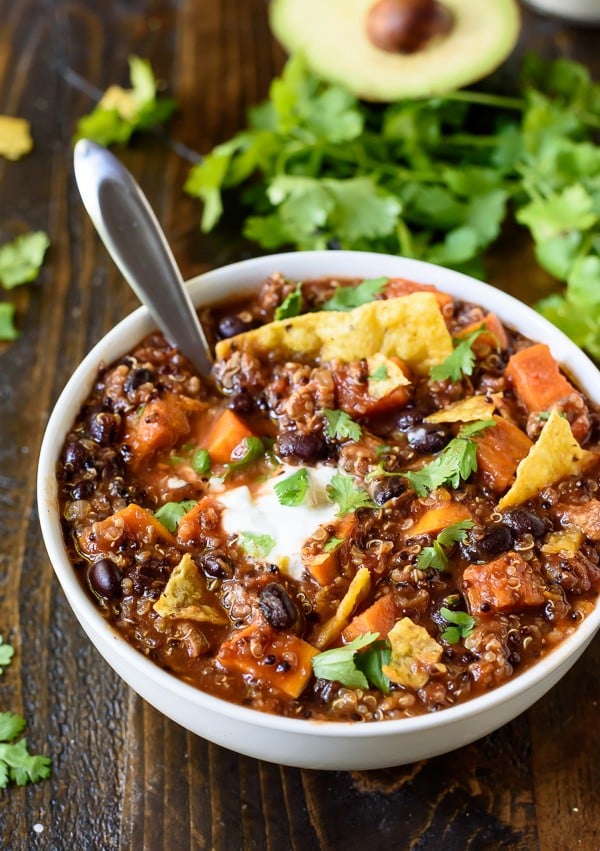 This slow-cooker turkey chili [5] will be devoured no matter what, whether by spoon or through chip-dipping.
Chicken Pot Pie Soup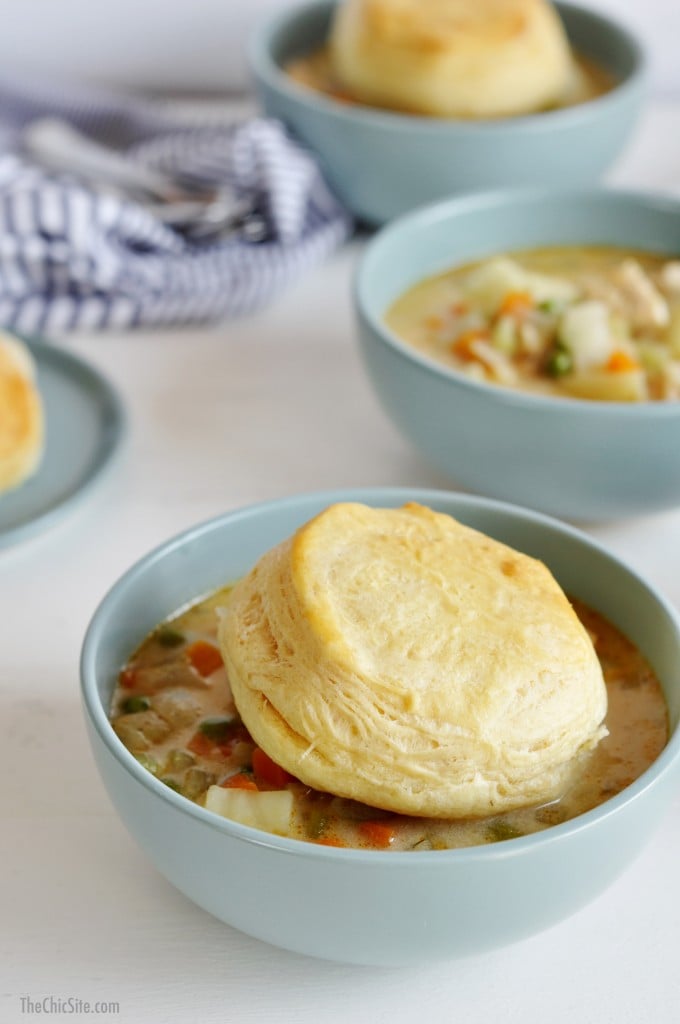 The only thing we can imagine kiddos loving more than chicken pot pie is chicken pot pie soup [6]!
Southwest Potato Corn Chowder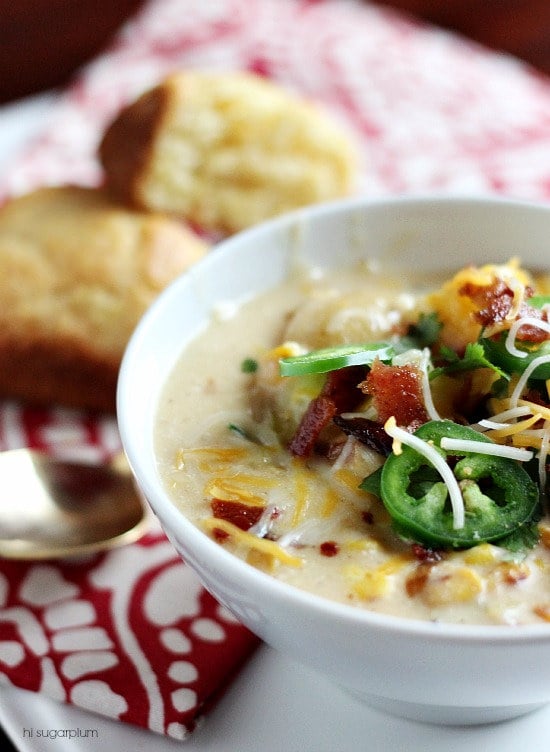 This hearty potato corn chowder [7] is not for the faint of heart.
Loaded Baked Potato Soup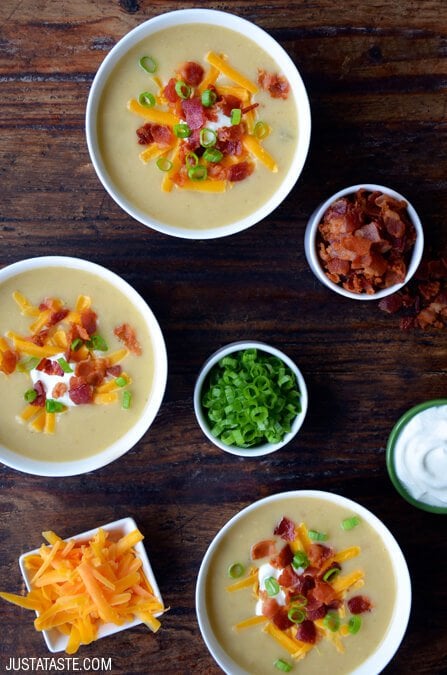 Topped with crispy bacon, sour cream, and cheddar cheese, Just a Taste's easy loaded baked potato soup [8] is a creamy, smooth version of the classic.
Slow-Cooker Beef Stew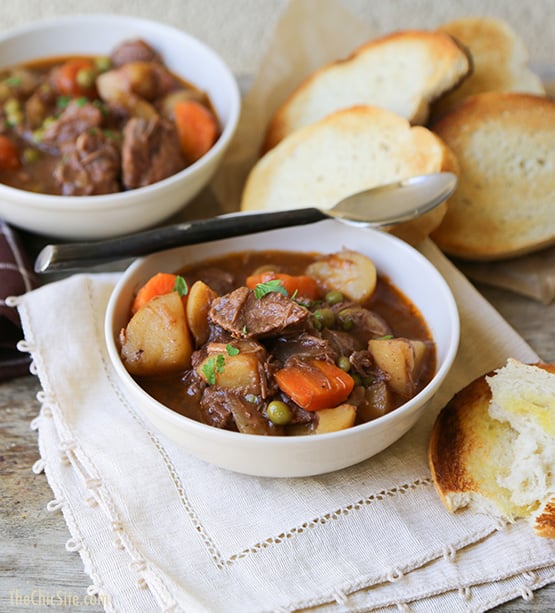 This hearty beef stew [9] is a great meal for cold days, and the best part? It's all cooked in your slow cooker [10]!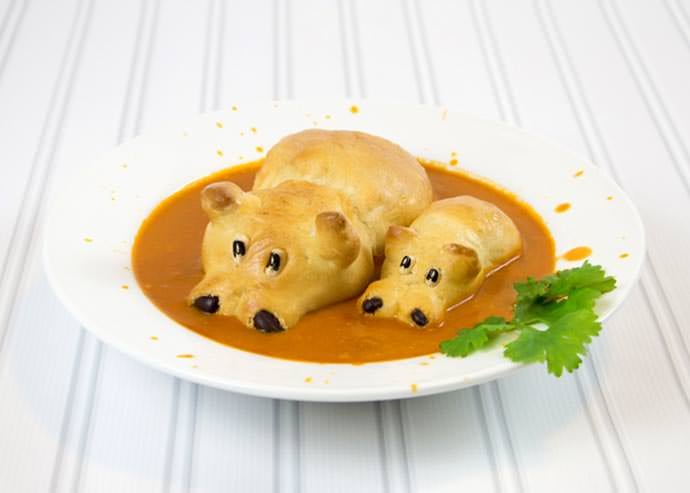 Pair your favorite soup with these adorable bread hippos [11]!
Fire-Roasted Tomato Soup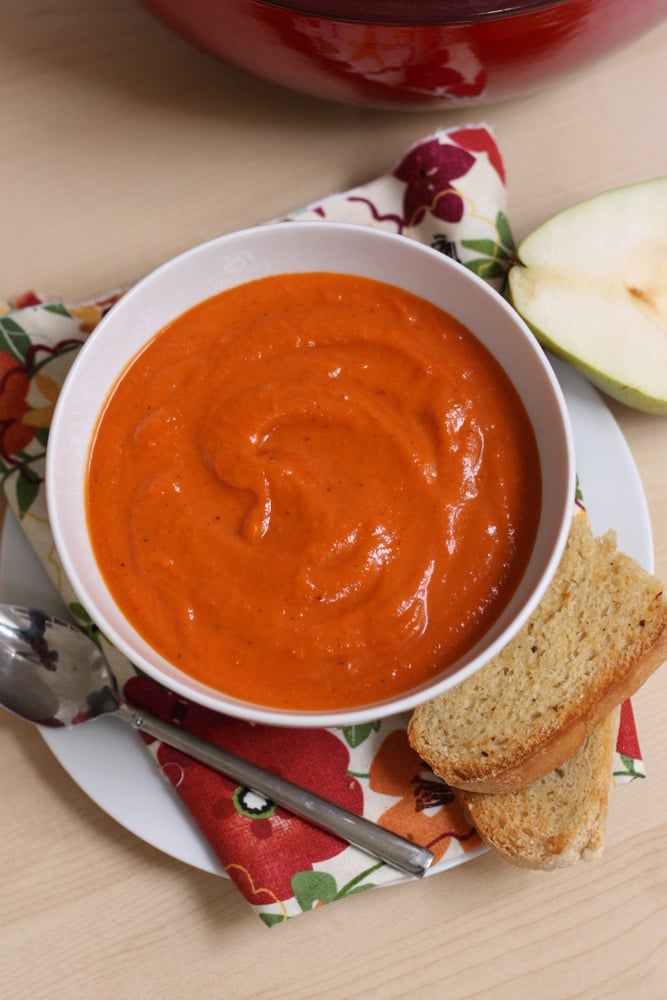 This fire roasted tomato soup recipe [12] is a grilled cheese [13]'s match made in heaven.
Black Bean Soup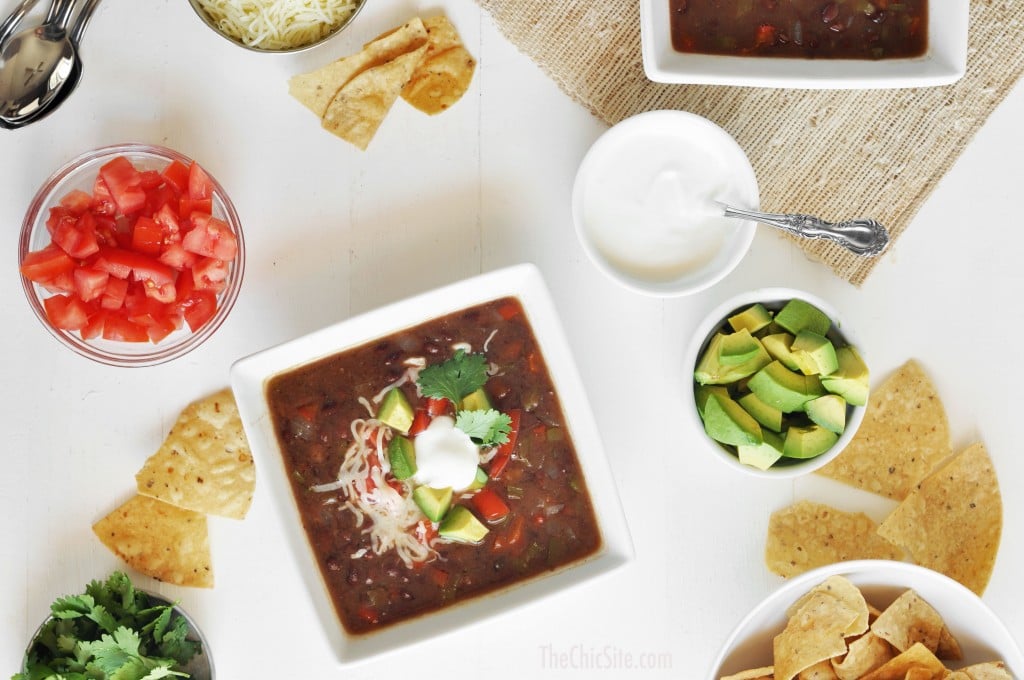 Protein-rich black bean soup [14] is satisfying on its own or can be made into a more complete meal when served with quesadillas or chips and salsa.
Loaded Cauliflower Soup
Like its baked potato cousin, loaded cauliflower soup [15] has all of the good stuff — bacon, cheese, scallions — but isn't as heavy.
Lasagna Soup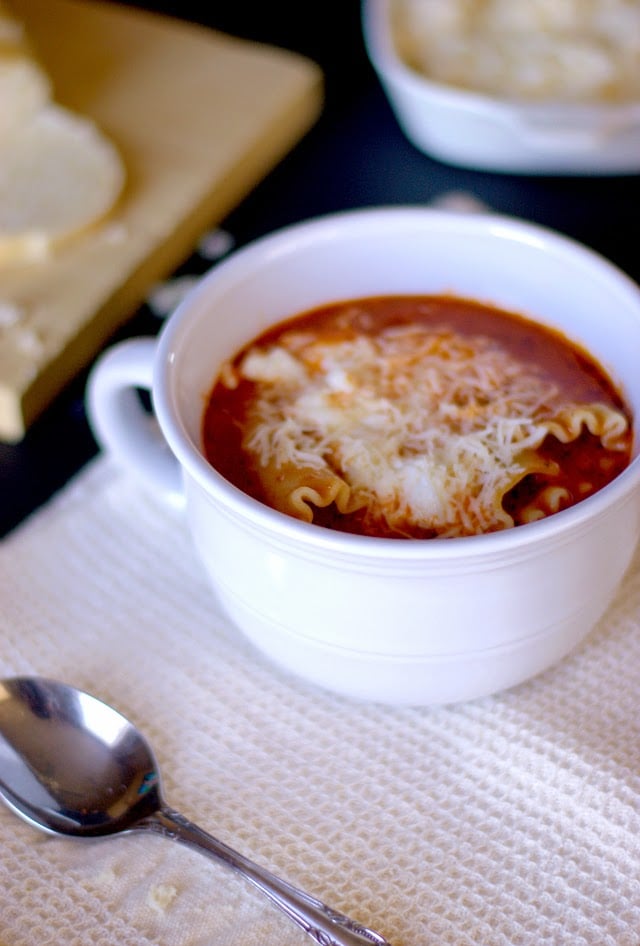 This rich, hearty recipe for lasagna soup [16] rethinks the Italian classic.
Turkey and Rice Soup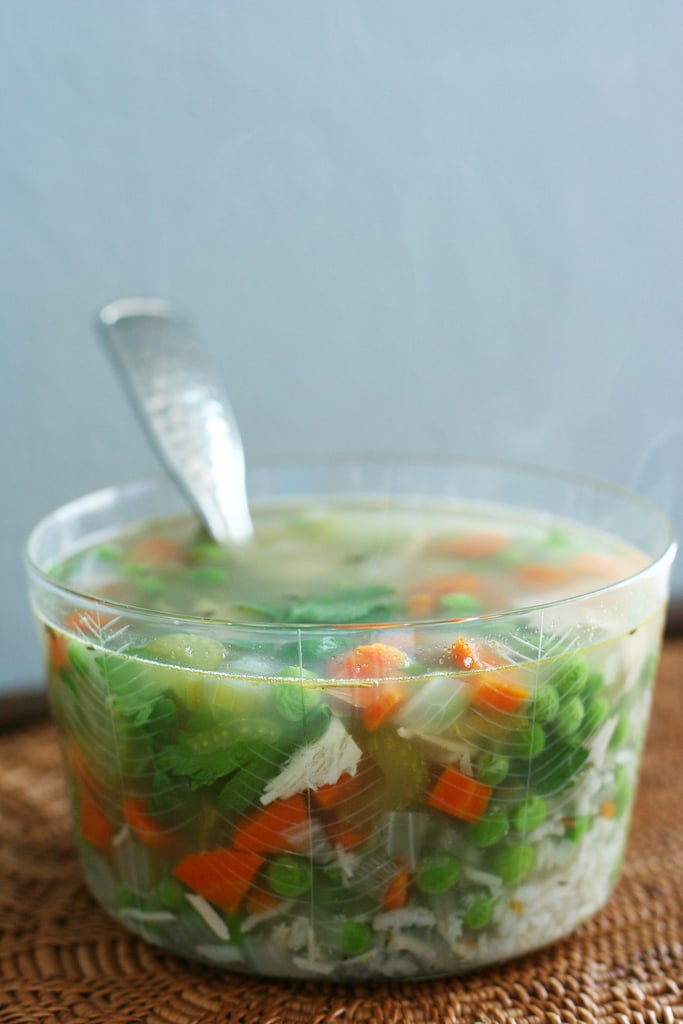 There's no better way to satisfy a kid with a cold than with a steaming bowl of broth-based turkey and rice soup [17].
Slow-Cooker Chicken Noodle Soup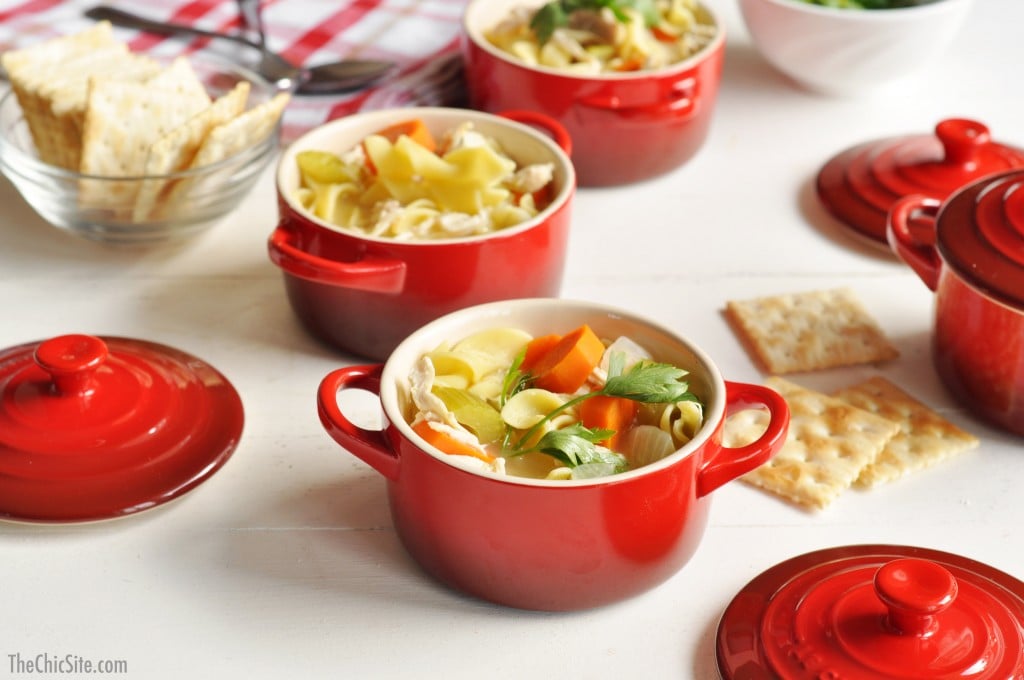 No soup is more iconic than a classic chicken noodle [18]!
Creamy Chicken and Gnocchi Soup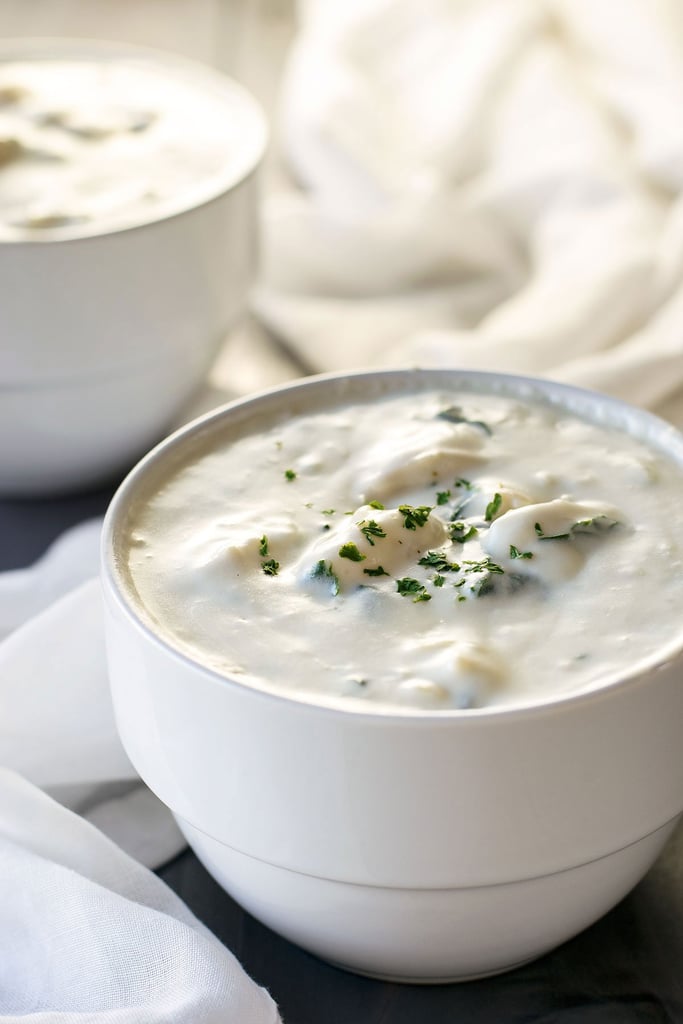 This thick and creamy chicken and gnocchi soup [19] will have your kiddos begging for seconds.
Carrot Soup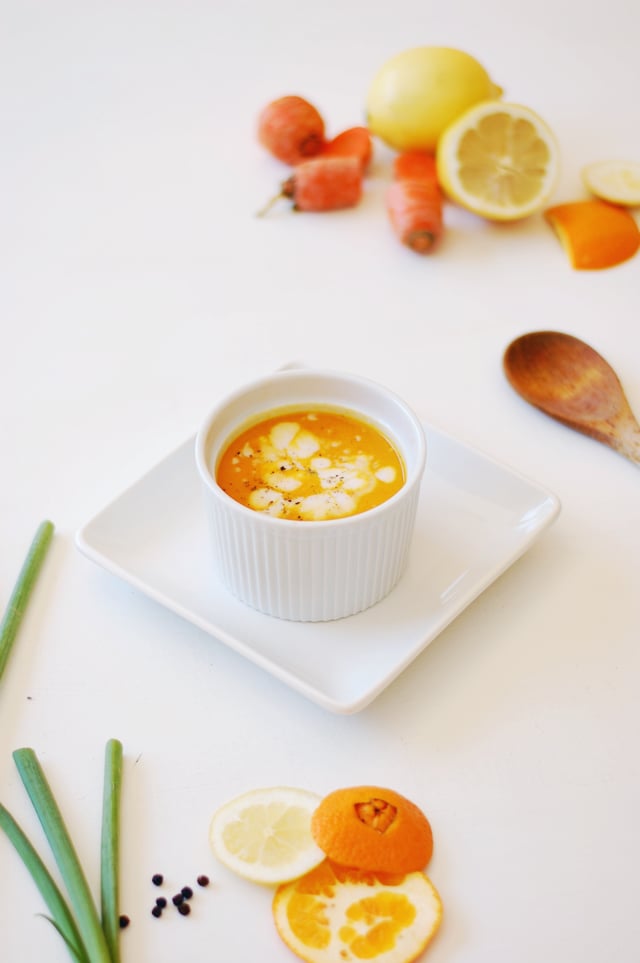 This carrot soup with ginger and coconut [20] is a hearty Fall soup that will expand your kiddo's soup horizons.
Spicy Peanut Sweet Potato Soup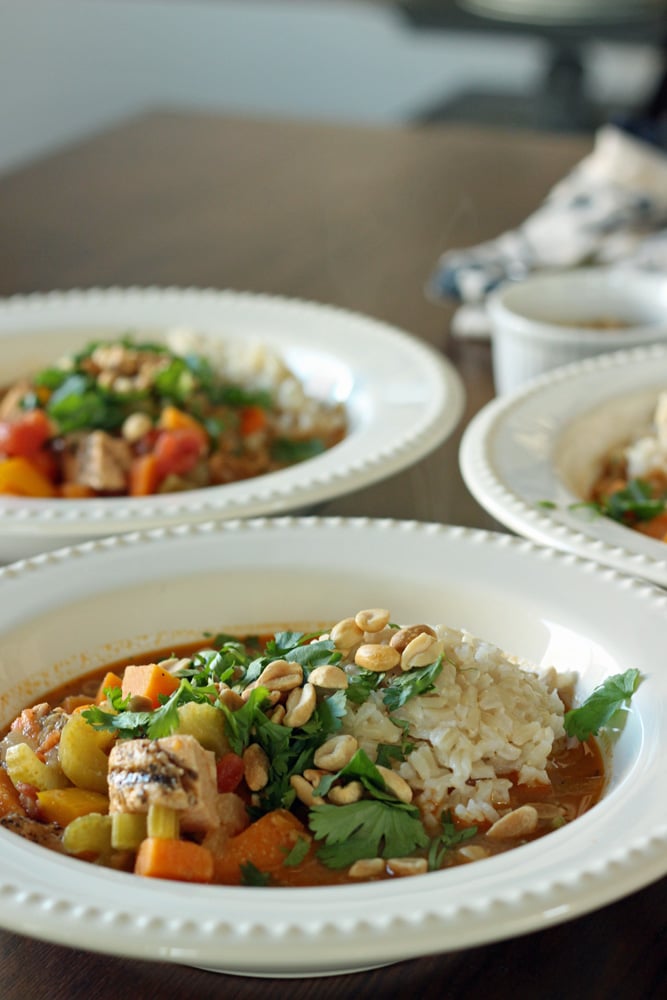 This spicy peanut sweet potato soup [21] is packed with healthy ingredients and tons of color, which is great for little growing bodies (and adult ones, too!).
Lentil Soup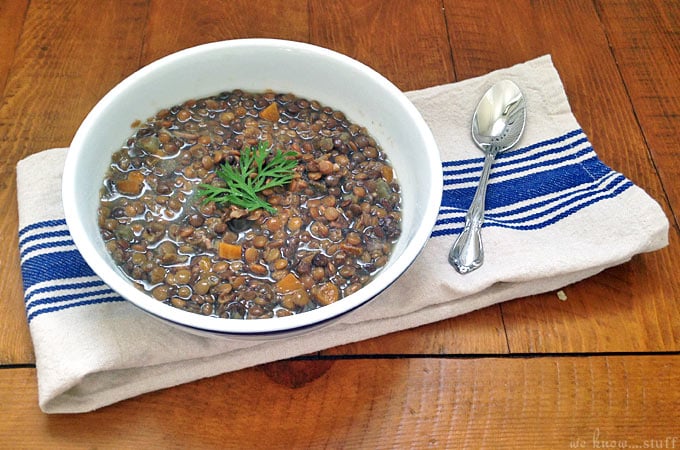 While the idea of lentils may scare some picky eaters [22], a bowl of lentil soup [23] is a healthy and hearty kiddo meal.
Minestrone Soup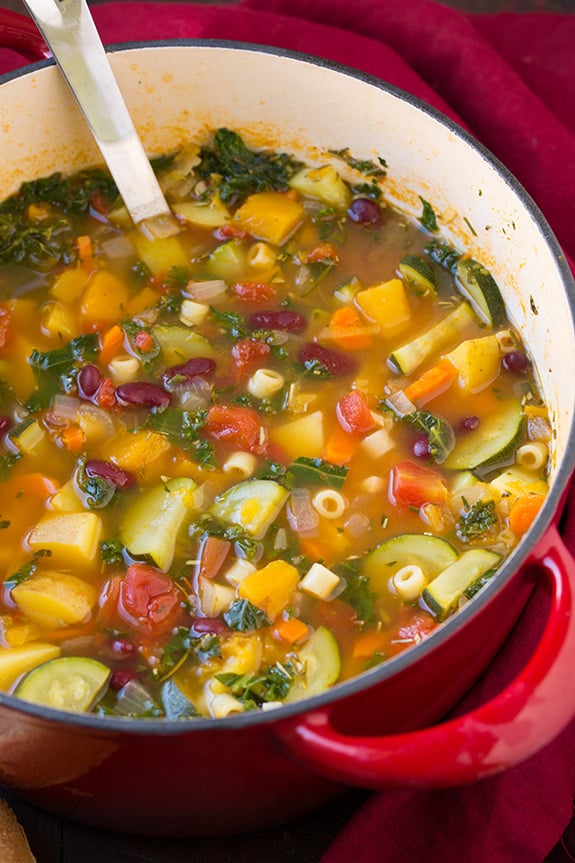 There's nothing not to love about this very Autumn recipe for minestrone soup [24].
Broccoli Cheddar Soup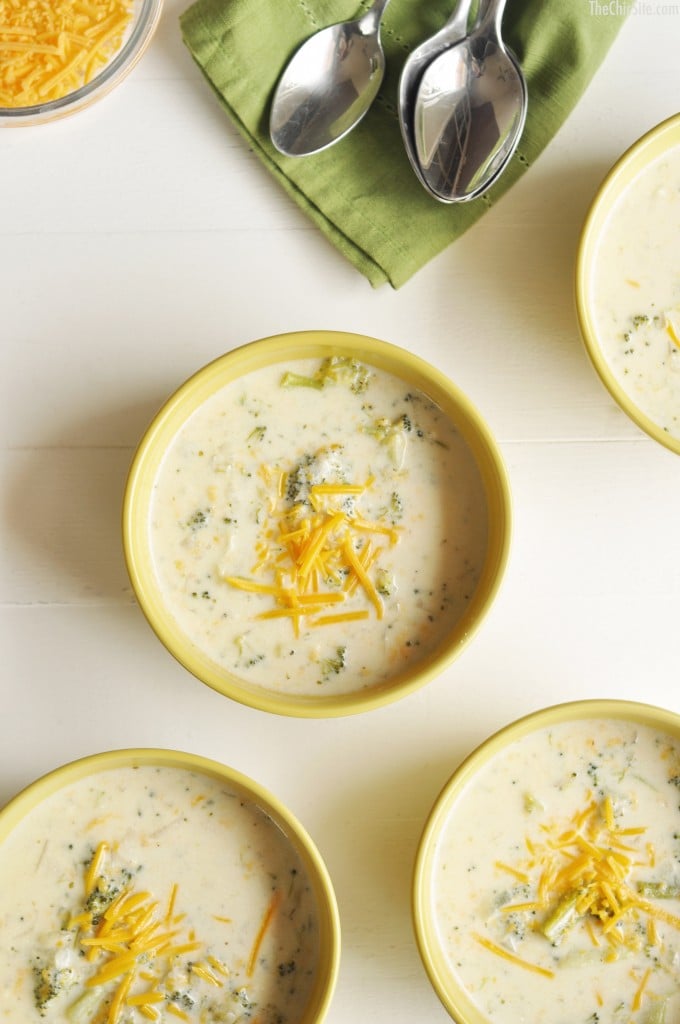 Nothing makes a soup — or any meal, really — better than cheese, making this broccoli cheddar soup [25] a crowdpleaser!
White Bean, Sausage, and Kale Soup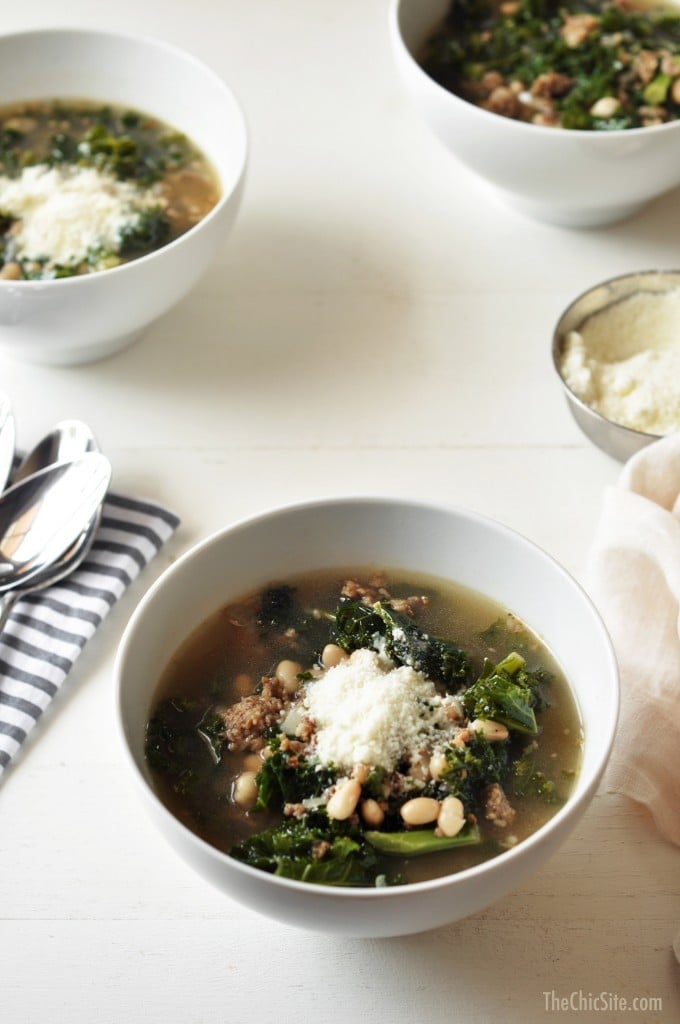 Packed with protein and greens, this slow-cooker sausage soup [26] packs a lot of health and a lot of taste!
Curried Pumpkin Soup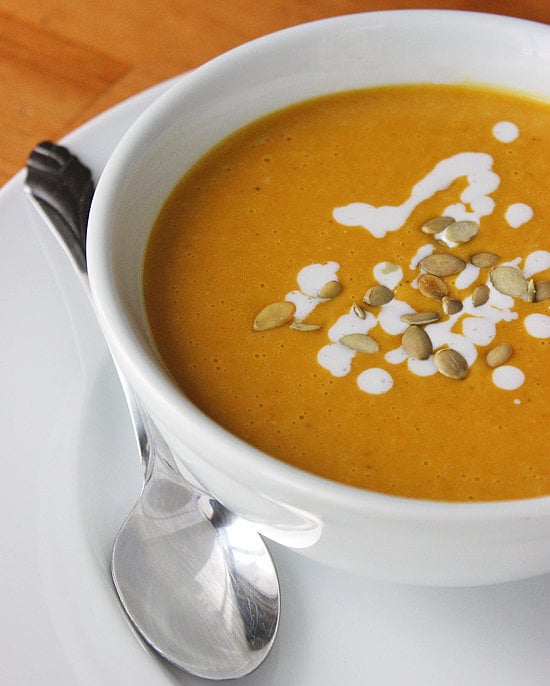 A savory pot of curried pumpkin soup [27] is the perfect pre-trick-or-treating dinner.
Curried Carrot Bisque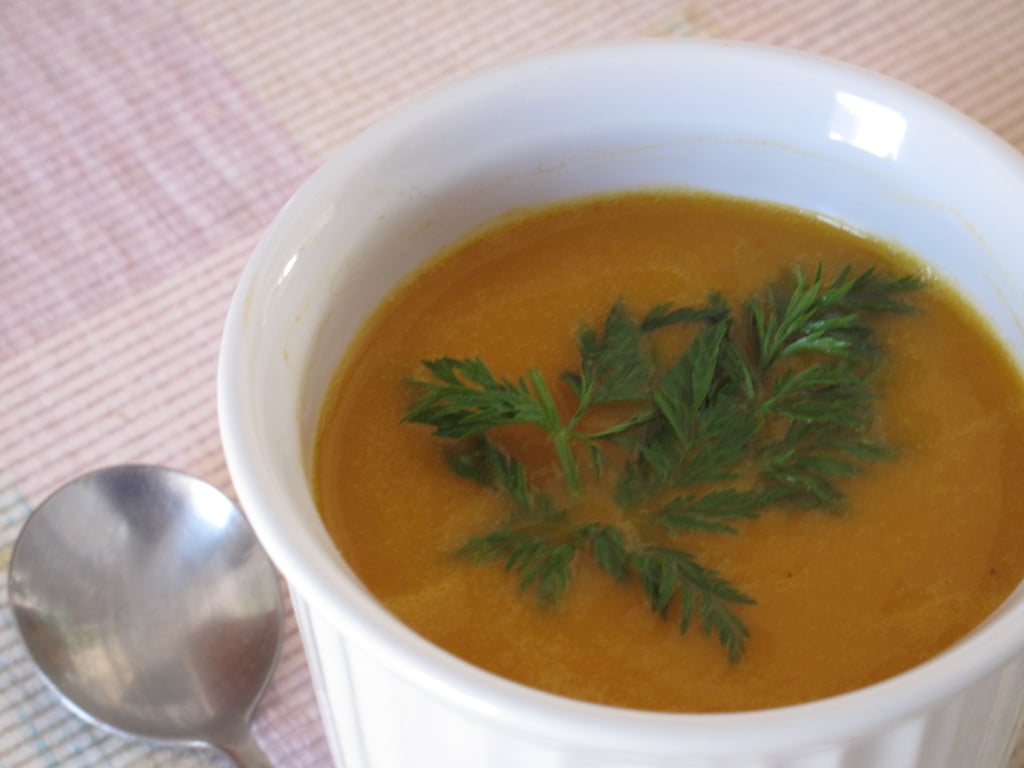 Don't be afraid to serve your kids curry — this carrot bisque [28] is colorful, light, and healthy.
Green Chicken Enchilada Soup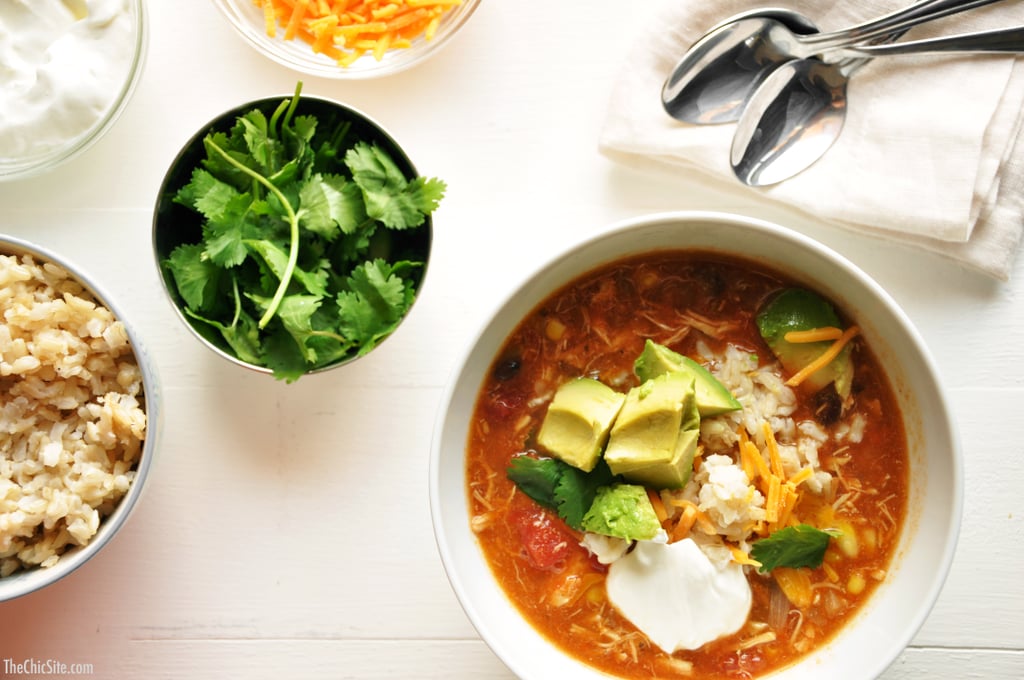 This chicken enchilada soup [29] means full bellies, and unlike with typical enchiladas [30], clean hands!
Turkey Meatball and Spinach Soup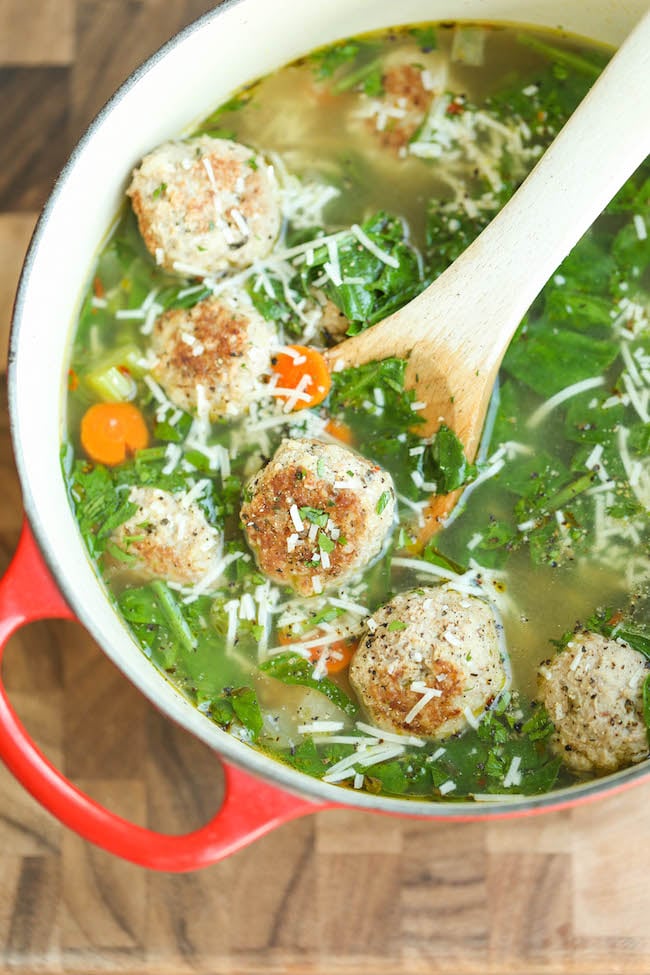 This quick and easy turkey meatball and spinach soup [31] is a yummy school-night meal option, and can be made even quicker if you make the meatballs beforehand and freeze [32] a few batches!