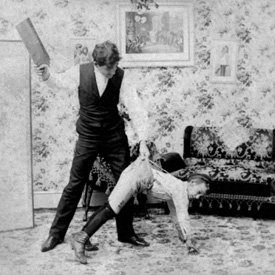 Another day, another study about the long-term effects of
spanking
on lil ones' overall behavior, but this one may put an end to the debate once and for all. Earlier this year, researchers found that children between the ages of two and six
grew up to be happier and more successful than those who had never been hit
. But today's study, which followed 2,500 tots, found that using corporal punishment on toddlers can lead to aggression in preschoolers.
Unlike previous studies, Tulane researchers took other factors, such as stress, substance abuse, and physical abuse of the parents into account this time and still found a link between spanking and aggression. In their report, researchers noted that 3 year olds who were spanked three times or more the previous month were 50 percent more likely to be disobedient – or bullies – at 5 years old.
Seventy-five of LilSugar readers said they spank their kids. Does this new study change your opinion on the matter?