The snow's melting, the temperature's rising, and your kids are anxious to get outside. After being cooped up all Winter, everyone's ready for some fresh Spring air. Step into the warm weather with our checklist of fun activities for the entire family.
Grow a Garden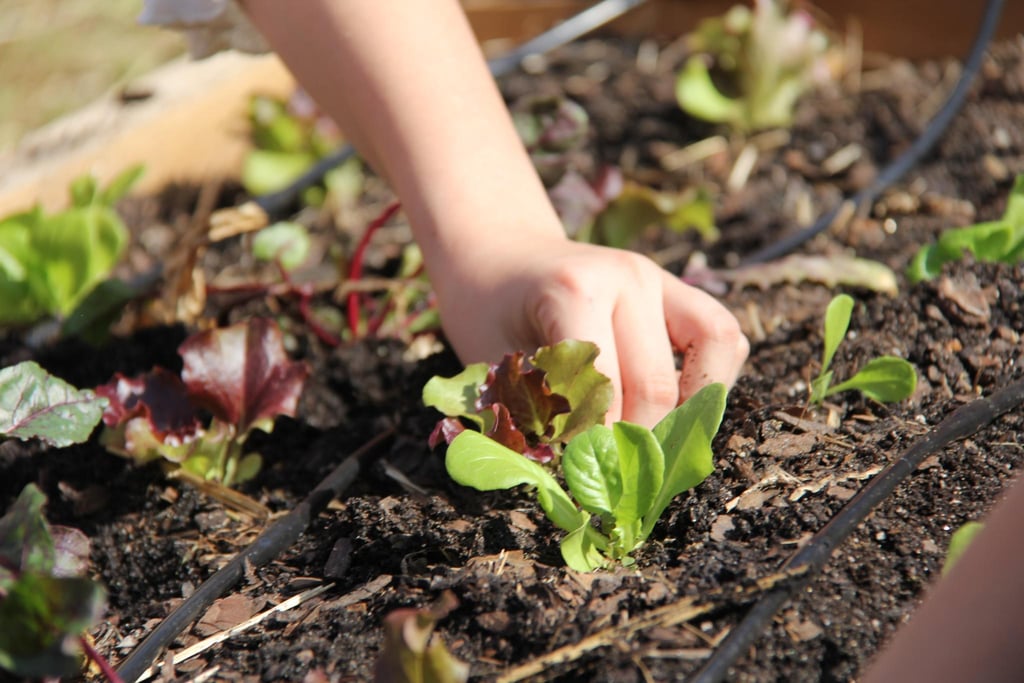 Let your little one flex their green thumb! Not sure where to begin? Invest in an easy-to-use gardening kit [1].
Source: Flickr user UGA College of AG [2]
Get in the Game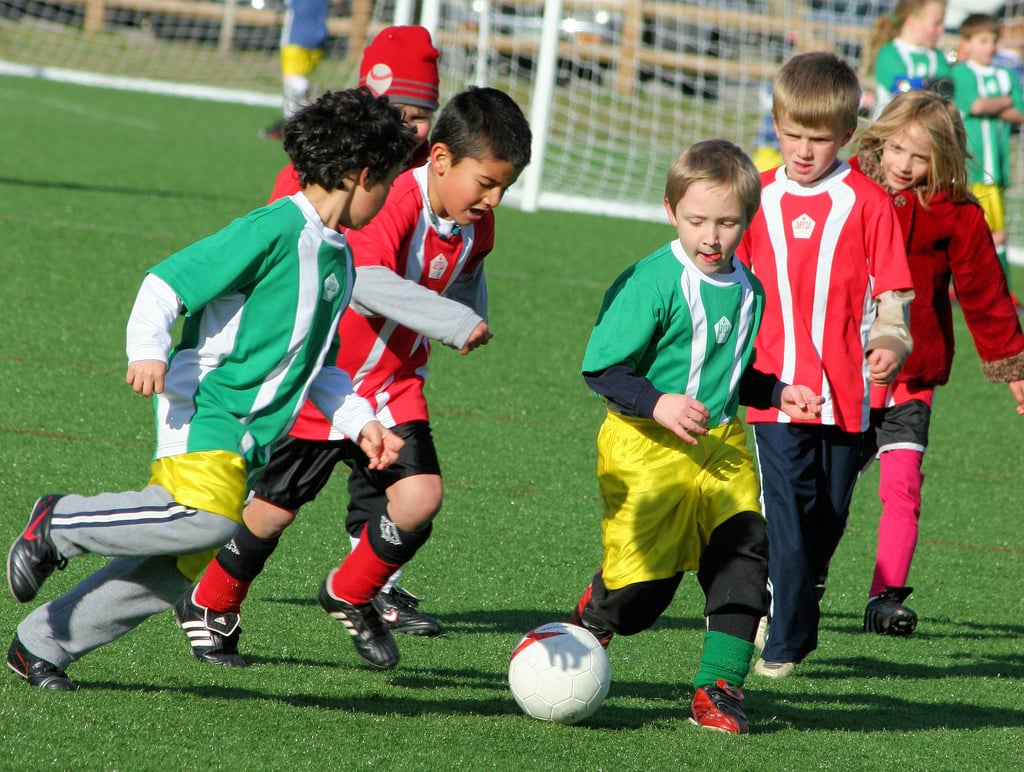 Now that the weather is nice, your kids have no excuse to stay inside. To help get them off the couch, try introducing them to a new sport.
Source: Flickr user sportsphotographybybradyllc.com [3]
Build a Birdhouse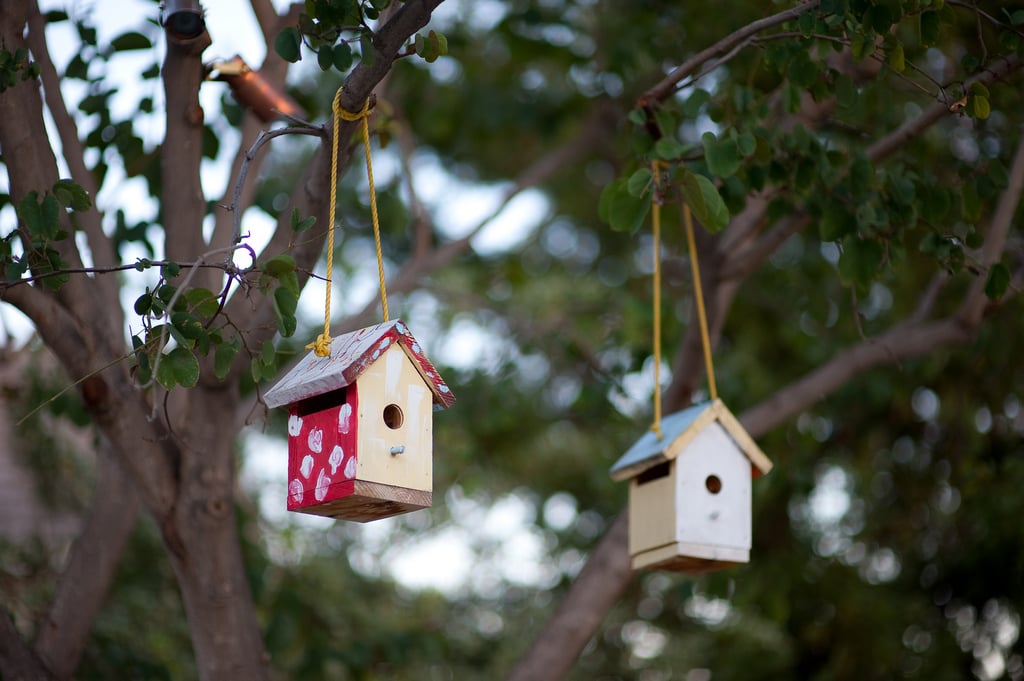 Now that birds are returning north, they need a place to live. Help your little ones build a special house [4] for these beautiful creatures.
Source: Flickr user Slice of Wonder Bread [5]
Check Out the Clouds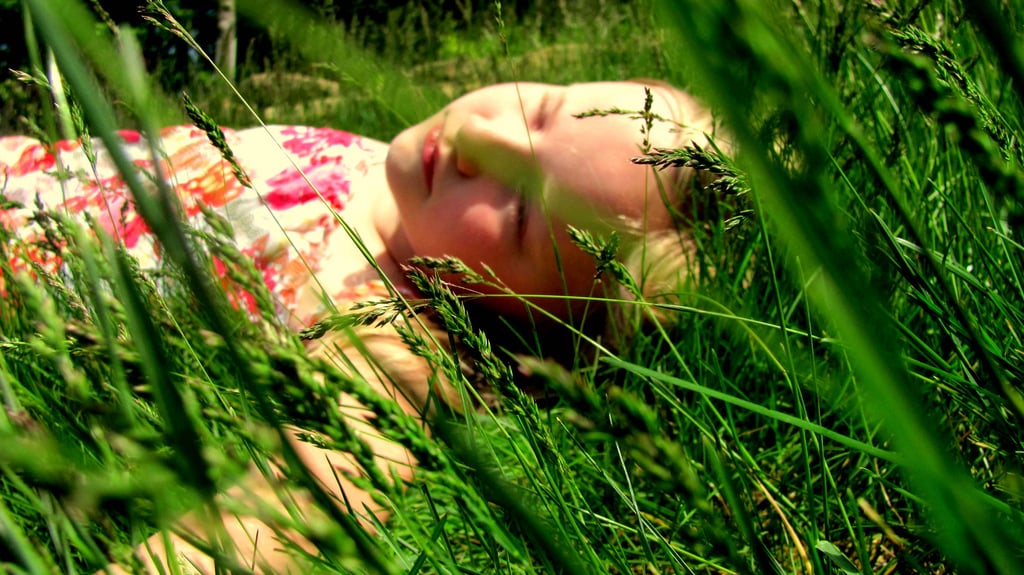 Sprawl onto the grass with your little one, and see what shapes and objects you can find in the sky.
Source: Flickr user NatalieJane [6]
Soar to New Heights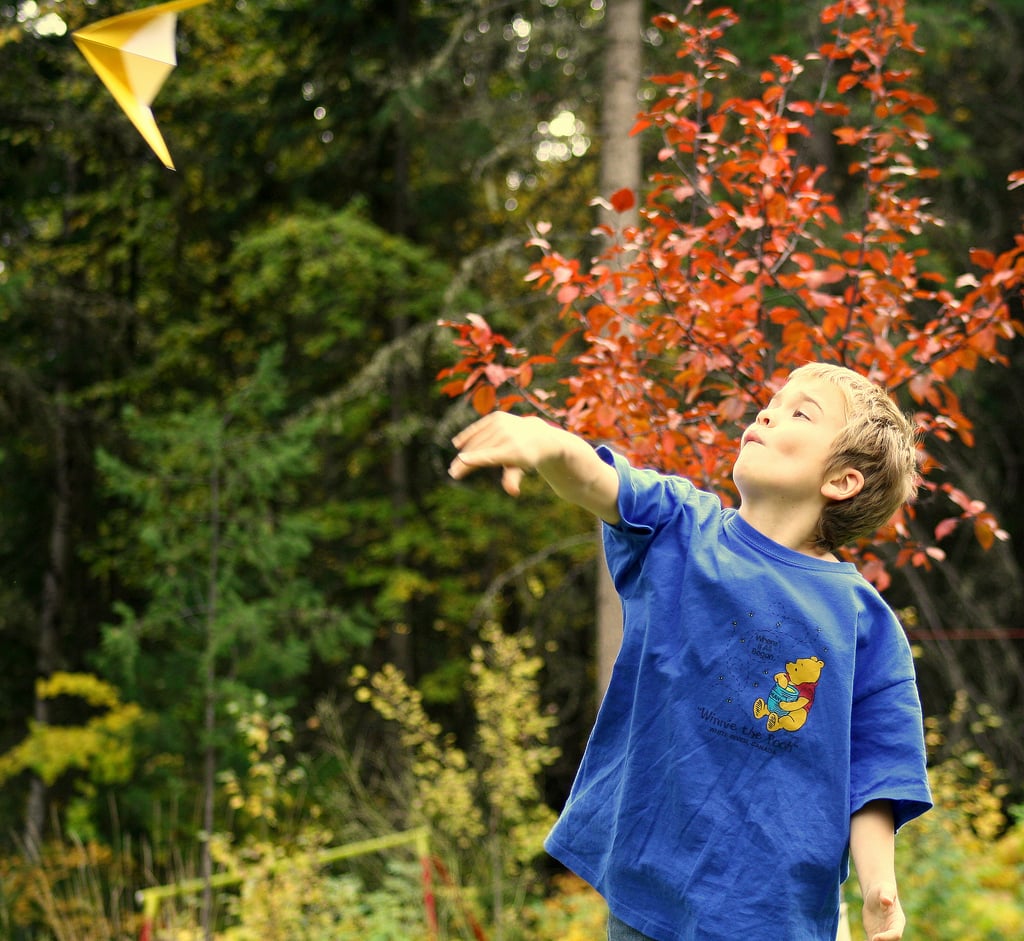 Take advantage of the pleasant breeze, and host a paper plane flying contest. Award prizes for longest distance, fanciest flight, most original plane, and more!
Source: Flickr user Huizen [7]
Host a Sidewalk Art Show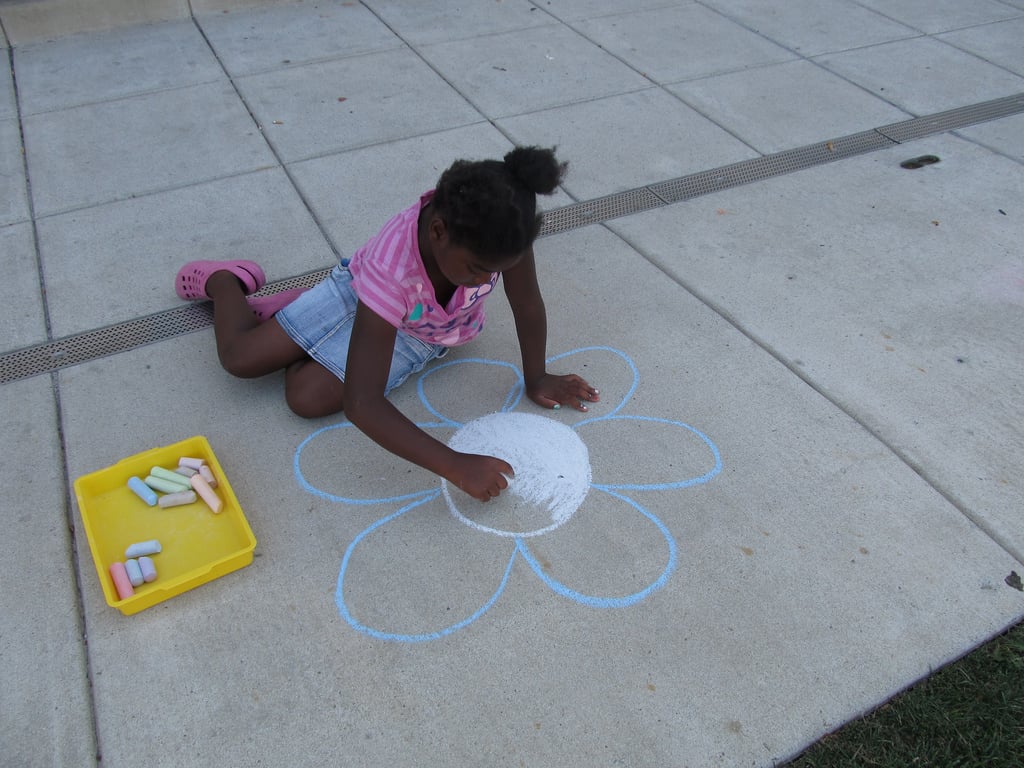 Creative kids will love showing off their skills in a chalk-drawn art show. Take photos of the masterpieces, and hang them in your child's room.
Source: Flickr user ACPL [8]
Visit the Farm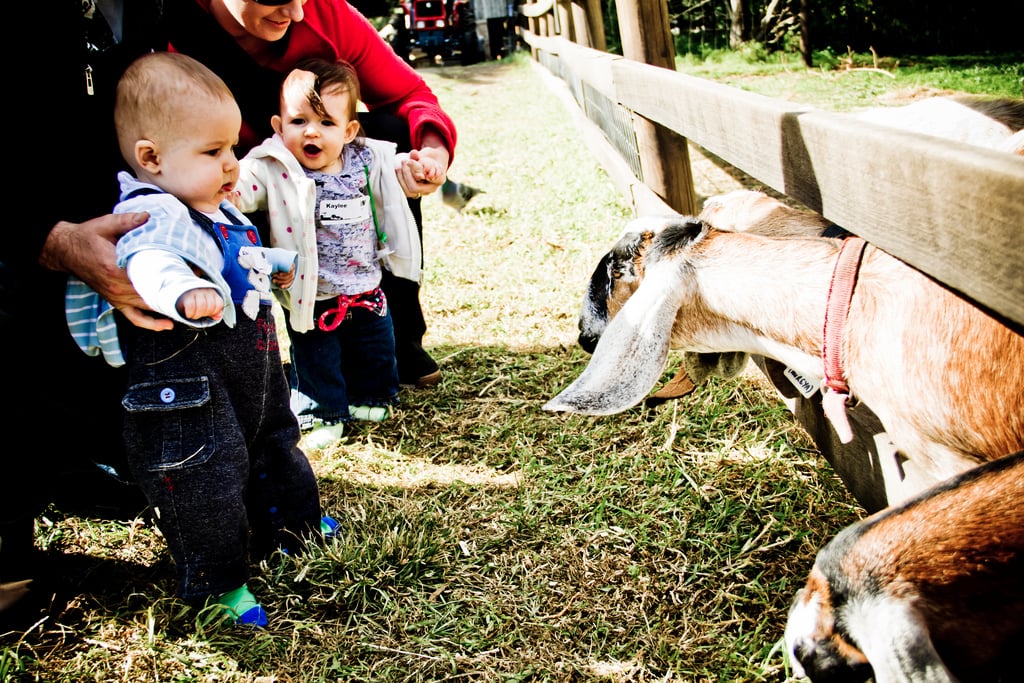 Take your tots on a trip to meet some adorable animals.
Source: Flickr user AdamSelwood [9]
Make It Rain
Spring is known for its April showers, but do your kids know why? Give them a lesson on the weather with this cool science experiment [10].
Source: Learn Play Imagine [11]
Bake a Mud Pie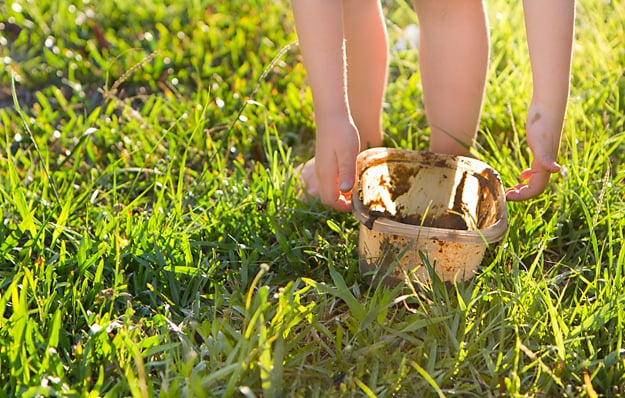 Your tot may be too young to use the oven, but that doesn't mean they can't whip up a mean mud pie. Just make sure they don't try to eat it!
Source: Flickr user teddy24668 [12]
Have a Playful Day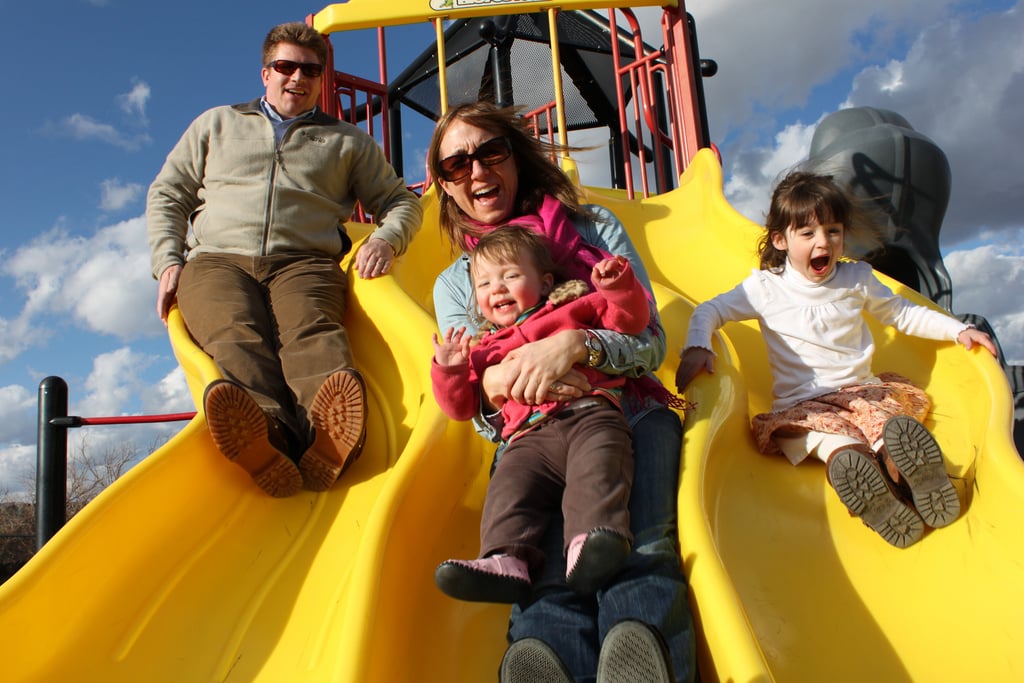 Spend your day swinging, sliding, and running around at the local playground. Pack a blanket or two so kids can nap in the sun.
Source: Flickr user DavidNEv [13]
Pick Some Strawberries
Strawberries start to bloom during Spring. Head over to a nearby farm to pick some fresh fruit, then turn them into a tasty treat [14] when you get home.
Source: Flickr user gkimberwhite [15]
Put On a Parade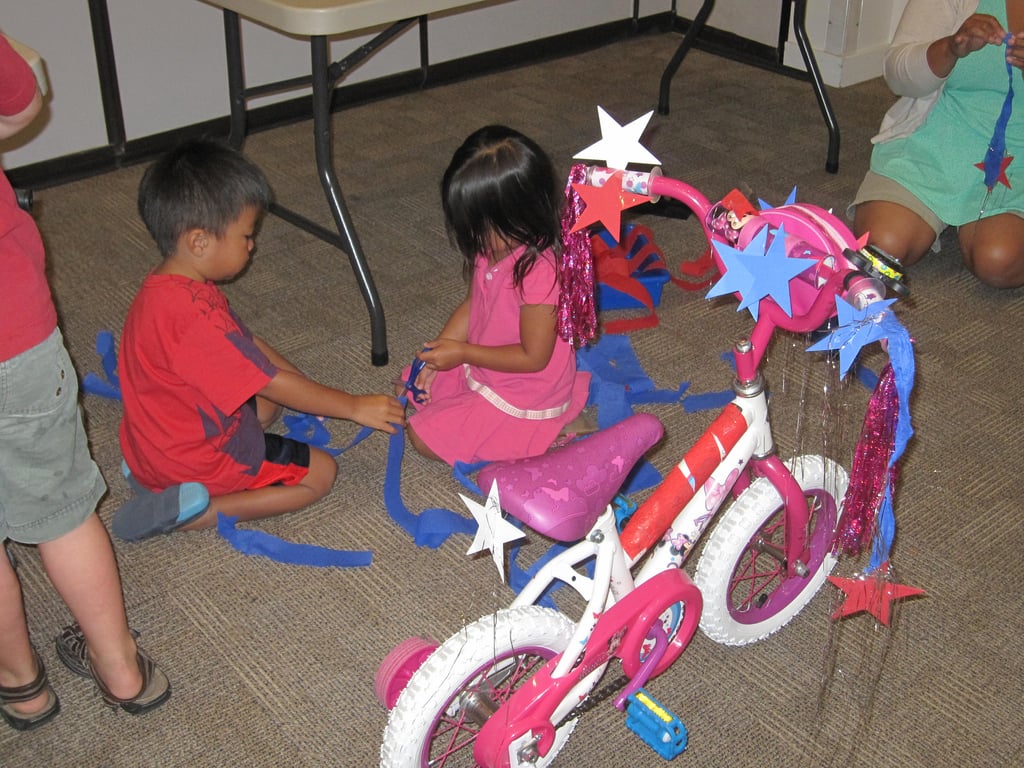 Get the neighborhood kids to show off their creative sides. Ask them to decorate their bikes, scooters, and strollers, then have them ride around the block to show off their fancy floats.
Source: Flickr user hcplebranch [16]
Blow Some Bubbles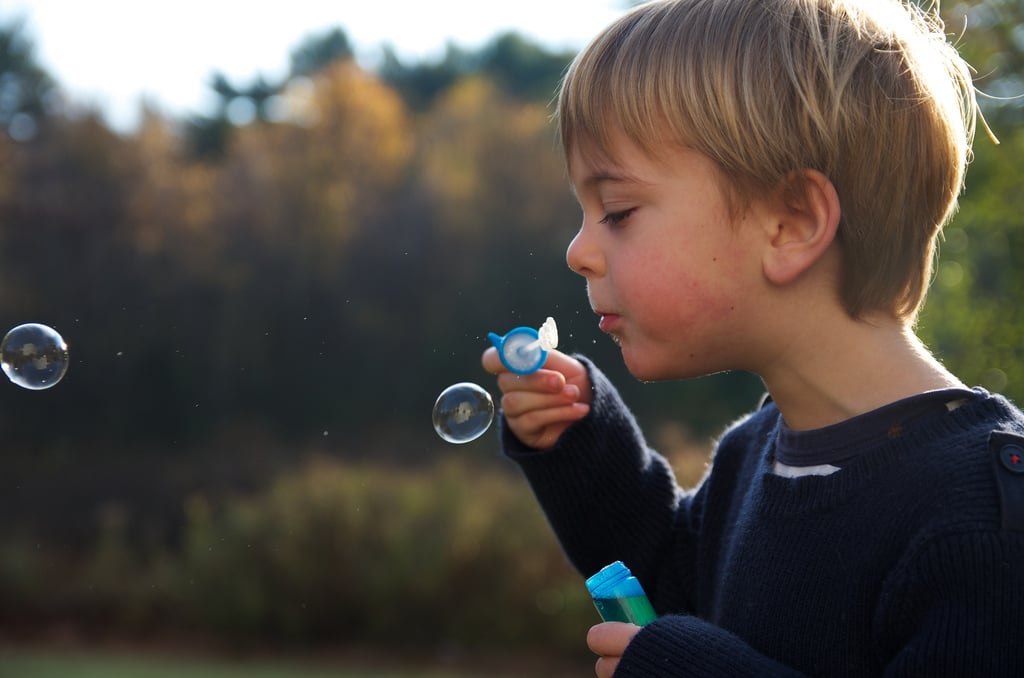 For a cheaper bubble mix, simply combine 1/2 cup dishwashing liquid, 2 cups water, and 2 teaspoons sugar in a bucket. Have the kids use objects around the house to see what sort of shapes they can create.
Source: Flickr user theredmop [17]
Host a Car Wash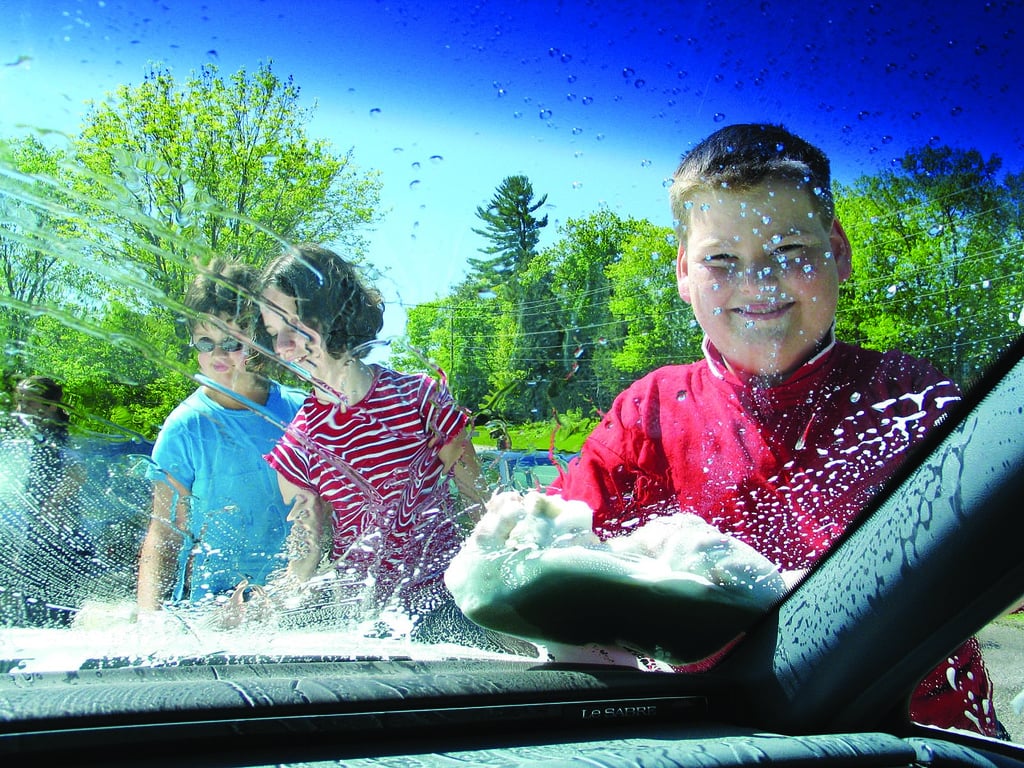 Is your child trying to earn some cash? Set up a neighborhood car wash — after they clean yours for free, of course!
Source: Flickr user Indiekidd73 [18]
Feel the Rainbow
Spotting a rainbow is rare, but kids can easily make their own [19] thanks to Fun at Home With Kids.
Source: Fun at Home With Kids [20]
Snap Some Pics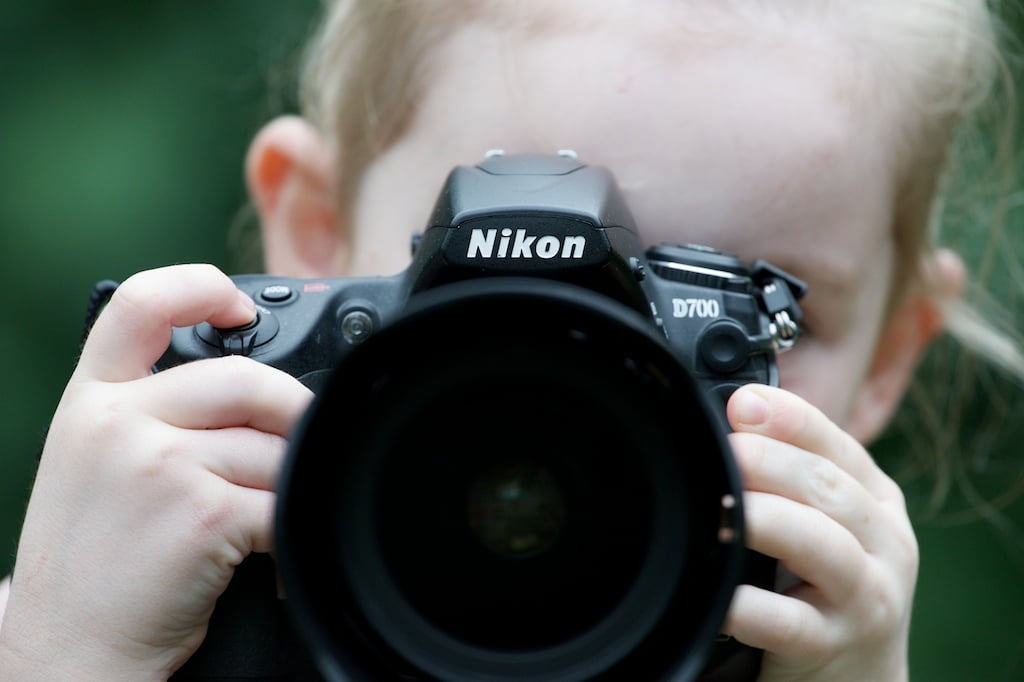 Why waste money on a professional photographer when you can have your own outdoor photo shoot [21]?
Source: Flickr user chrisps [22]
Get Colorful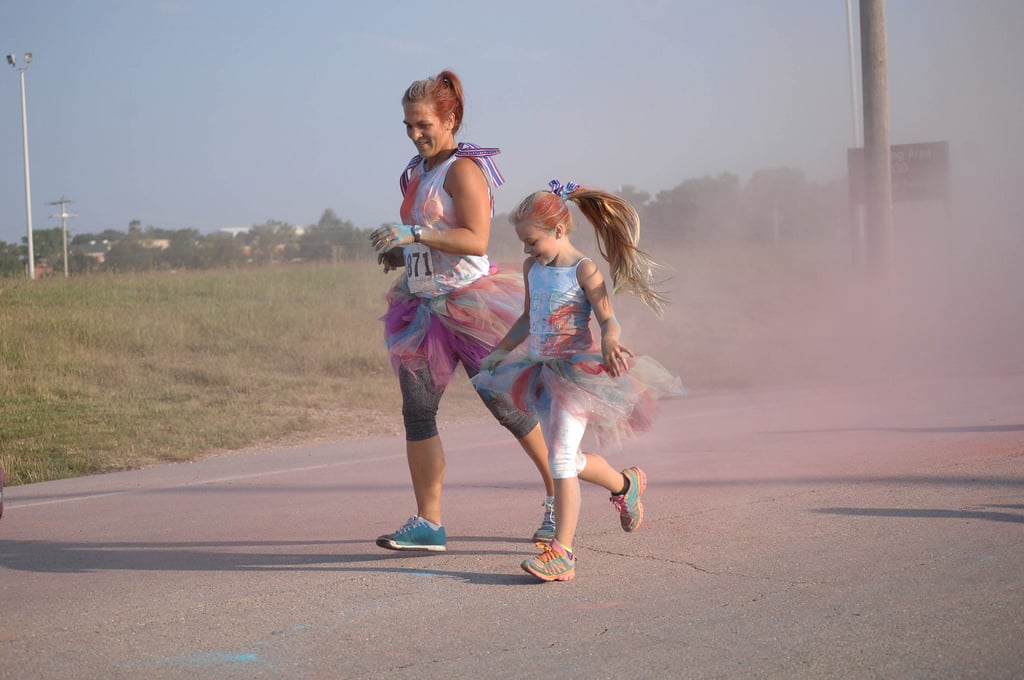 The Color Run has become increasingly popular over the past year — especially with families. Check for a nearby race [23], and gather your gang to jog or walk through the colorful course.
Source: Flickr user FLW MWR [24]
Sing in the Rain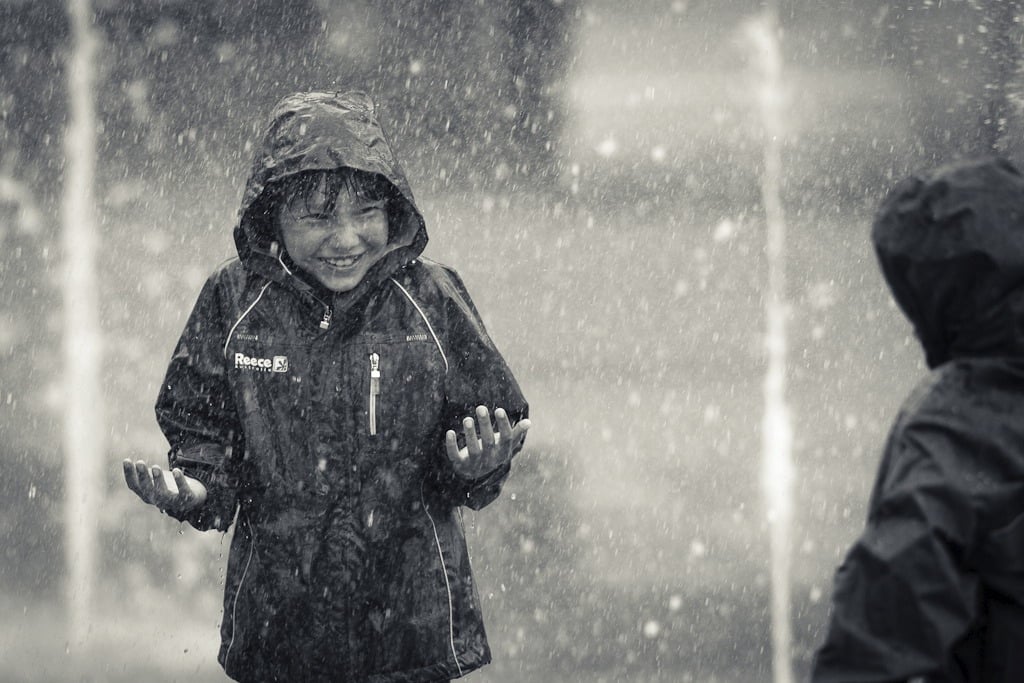 While it's normal to keep kids inside during a storm, a little water won't hurt them. Dress them up in raincoats and boots for a fun and wet afternoon.
Source: Flickr user Frederic Mancosu [25]
Clean Up Your Town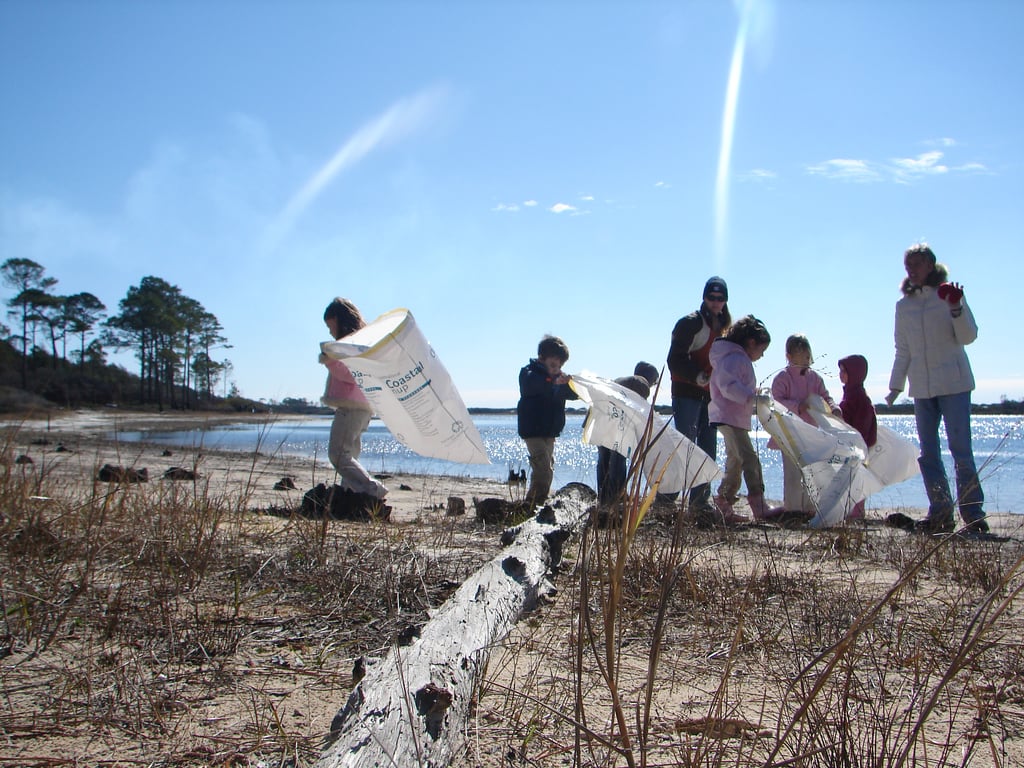 Whether it's picking up trash on the beach or sprucing up a nearby park, get your little one involved in beautifying their community.
Source: Flickr user redtwo3283 [26]
Go Fish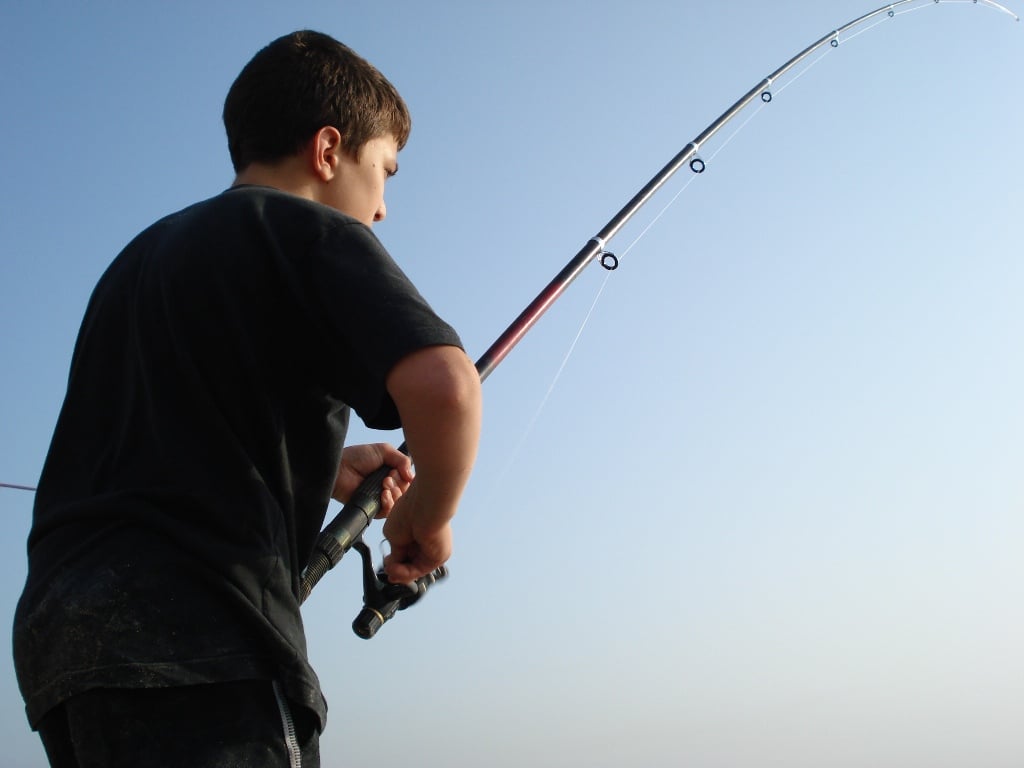 If you live in a landlocked town, build your own lake using an inflatable pool and some magnetic fish [27].
Source: Flickr user shamel janakat [28]
Fly a Kite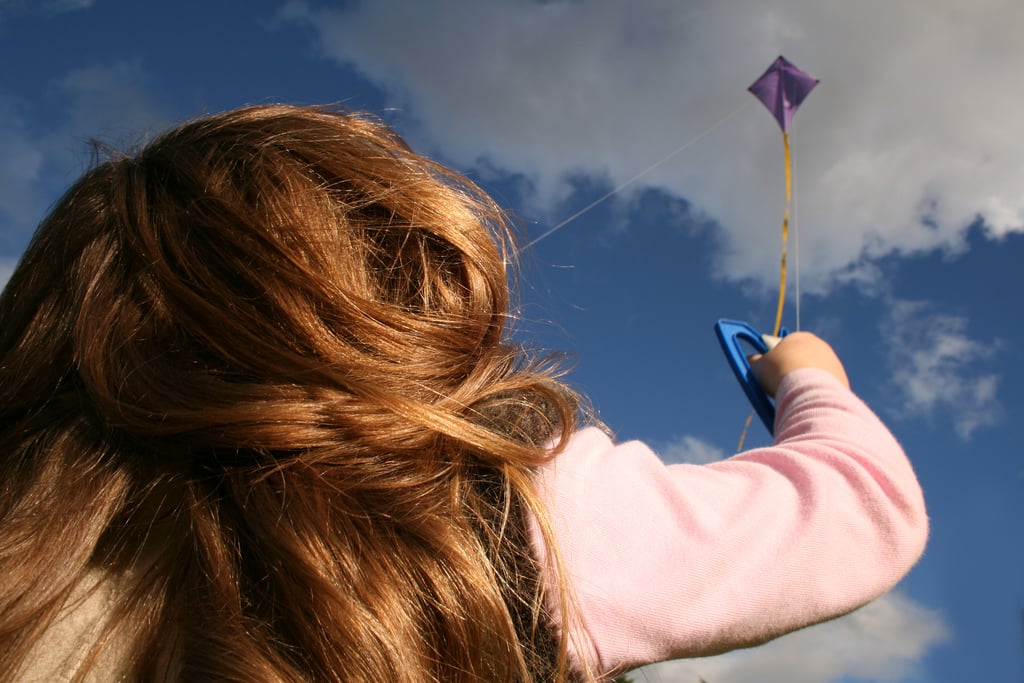 You could head to the toy store and buy a kite, or get creative and make your own [29]!
Source: Flickr user ziperella [30]
Go For a Nature Walk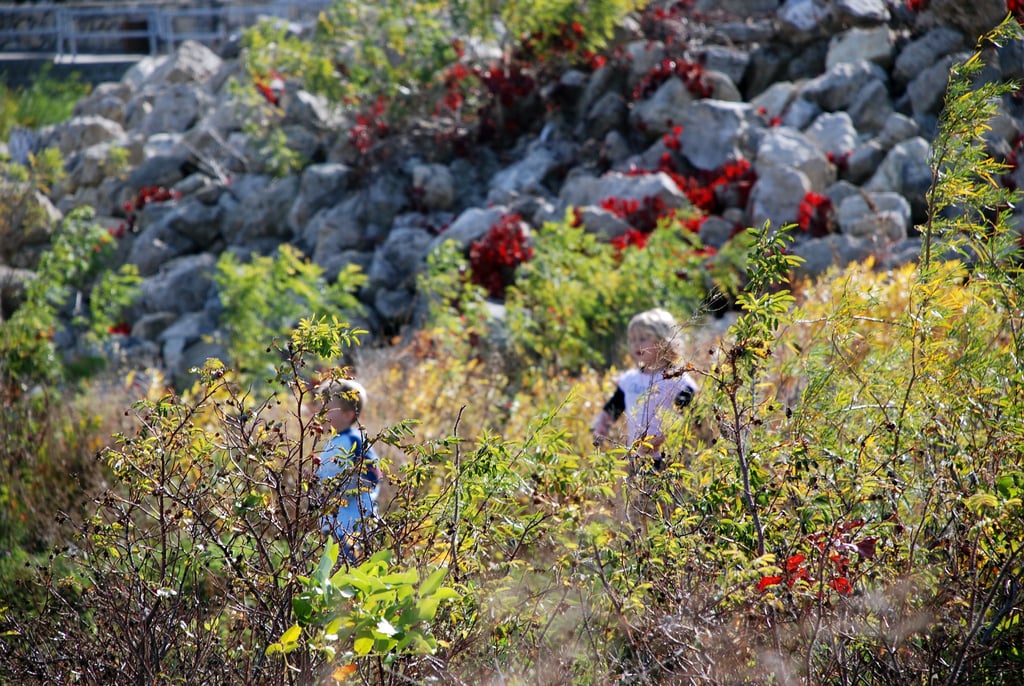 Take a walk through the wild and see what creatures come out to play in the Spring. To keep the journey educational, pack an animal identification book.
Source: Flickr user lookin glass [31]
Grow Your Own Celery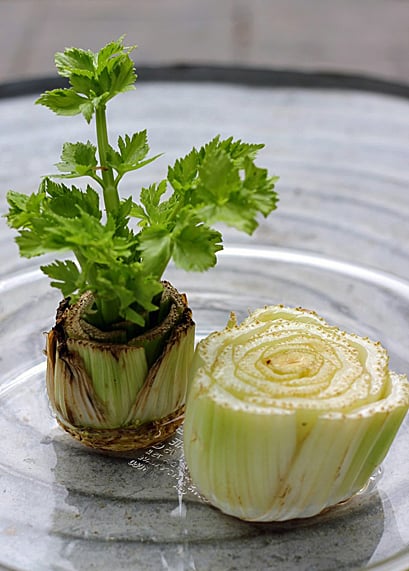 Don't toss out that celery root just yet! Instead, use it to grow some more food [32].
Source: Housing a Forest [33]
Dine Alfresco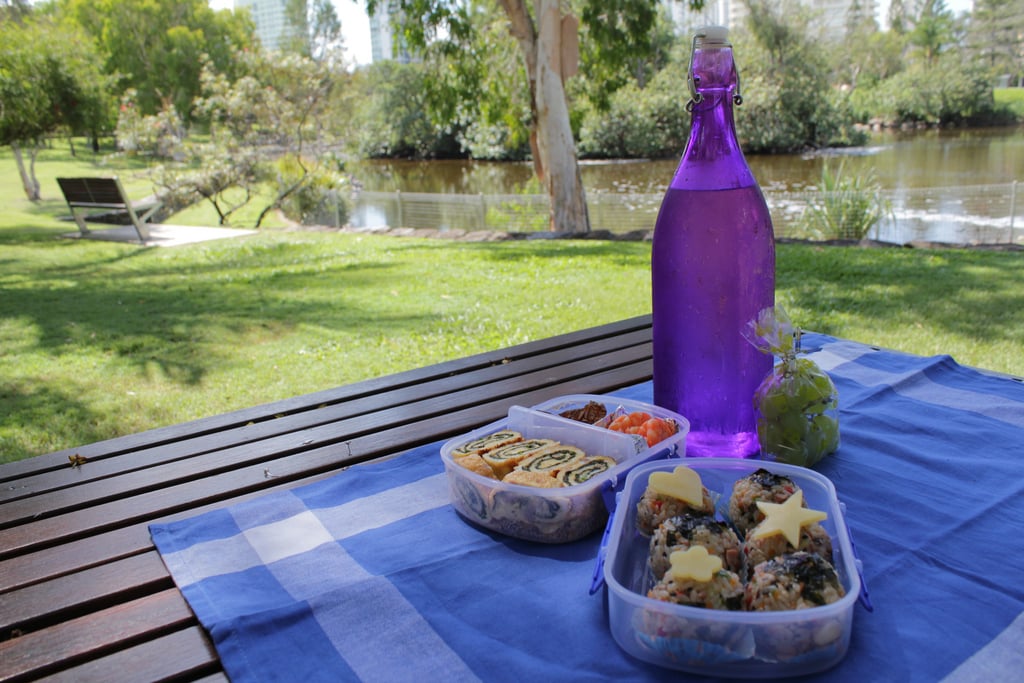 Since the sun is out during dinner, why not eat your meal beneath it? Just lay out a blanket in the backyard, or take a trip to the local park.
Source: Flickr user KFoodaddict [34]
Go Mud Sliding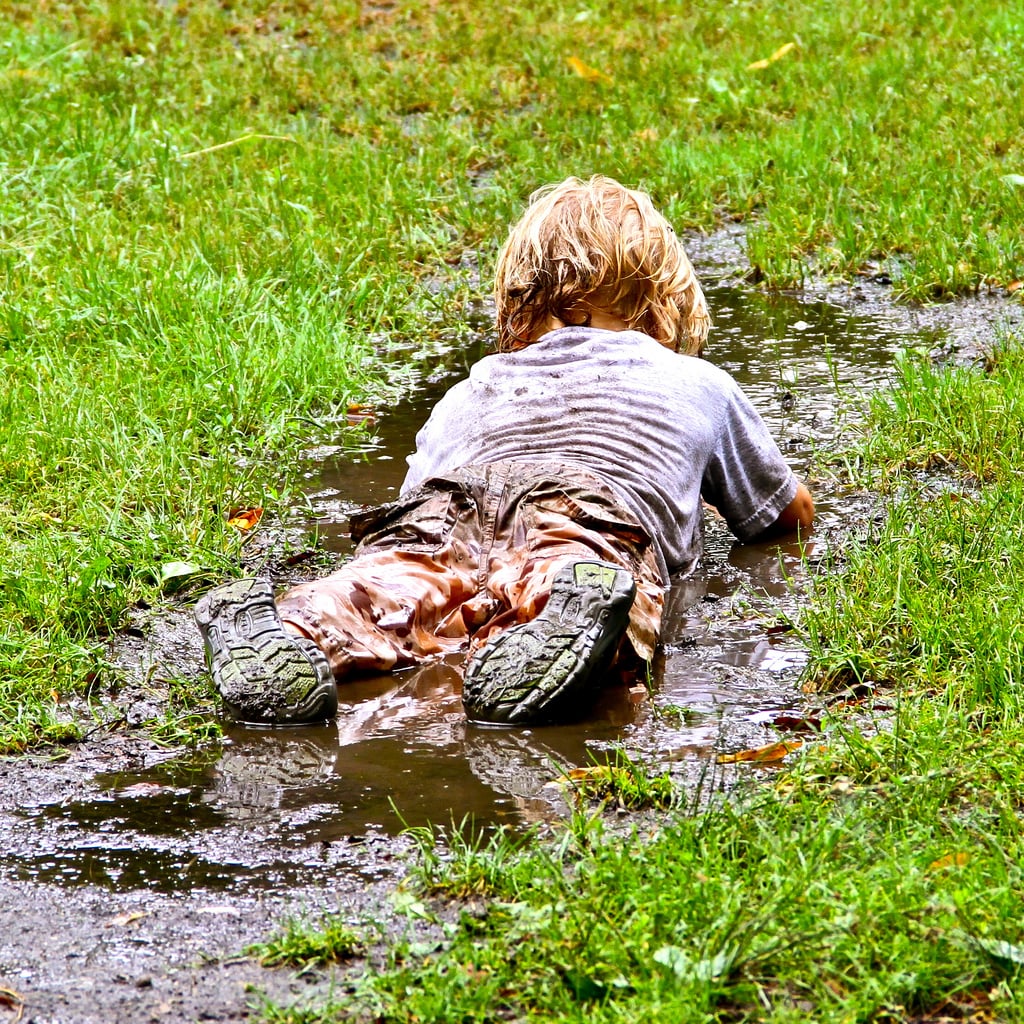 What little kid doesn't want to roll around in the dirt? To keep the house clean, wear a bathing suit and hose off after, or put on clothes you can throw away.
Source: Flickr user Freakinbutt [35]
Send Them on a Hunt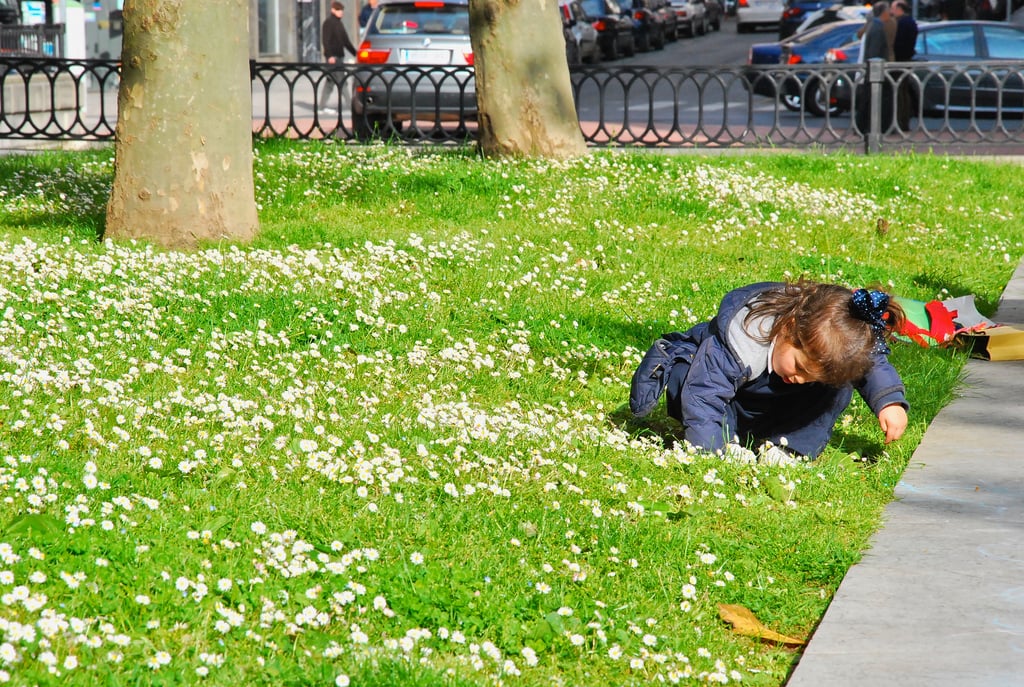 Host a Spring-themed scavenger hunt for the kids on your block. Once they find all the items on their list, reward them with some floral-shaped treats [36].
Source: Flickr user Ruben Garcia Mohedano [37]
Shoot 'Em Up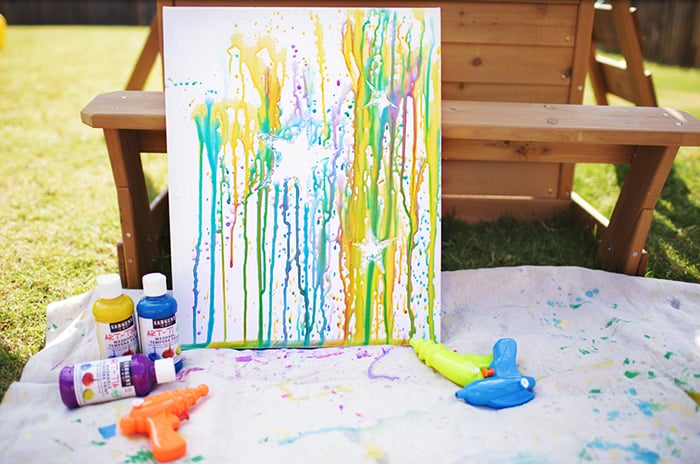 Finger painting is so last season! Fill their water guns with paint [38], and see what kind of masterpieces they create.
Source: Somewhat Simple [39]
Make Some Noise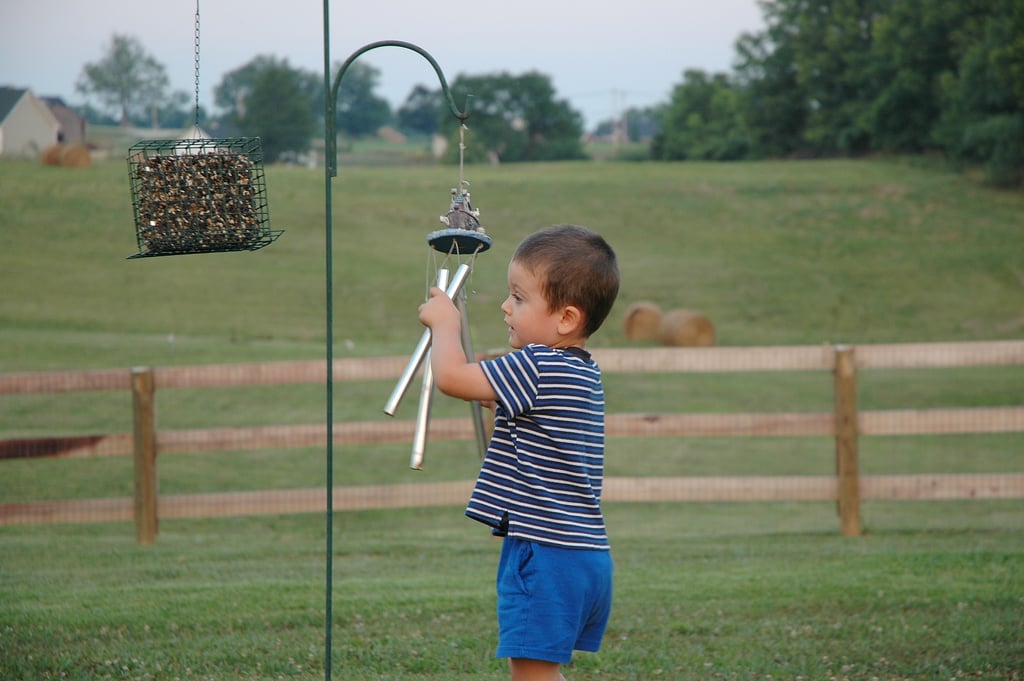 Little kids love to be loud, so they will enjoy making their own wind chimes [40].
Source: Flickr user GeorgeFarmer21 [41]
Root For the Home Team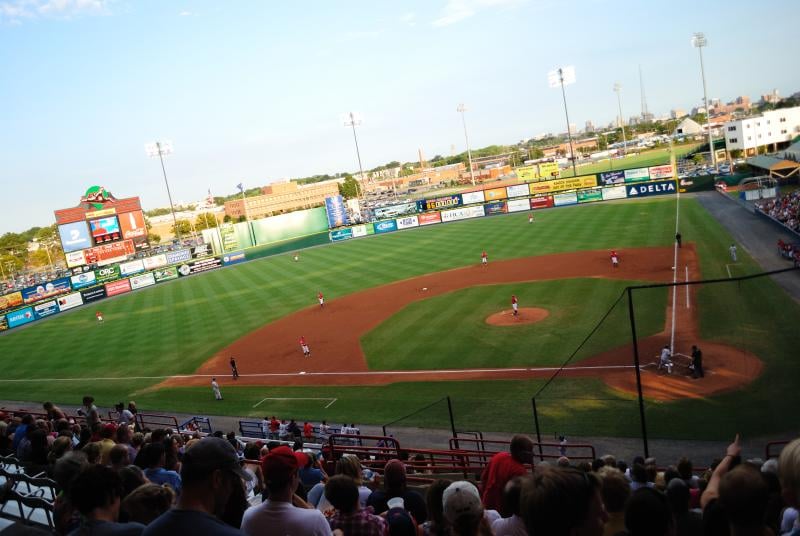 Whether you take the tots to a professional or high school game, this activity is sure to be a home run!
Source: Flickr user Rodercarr [42]
Let Them Eat Dirt!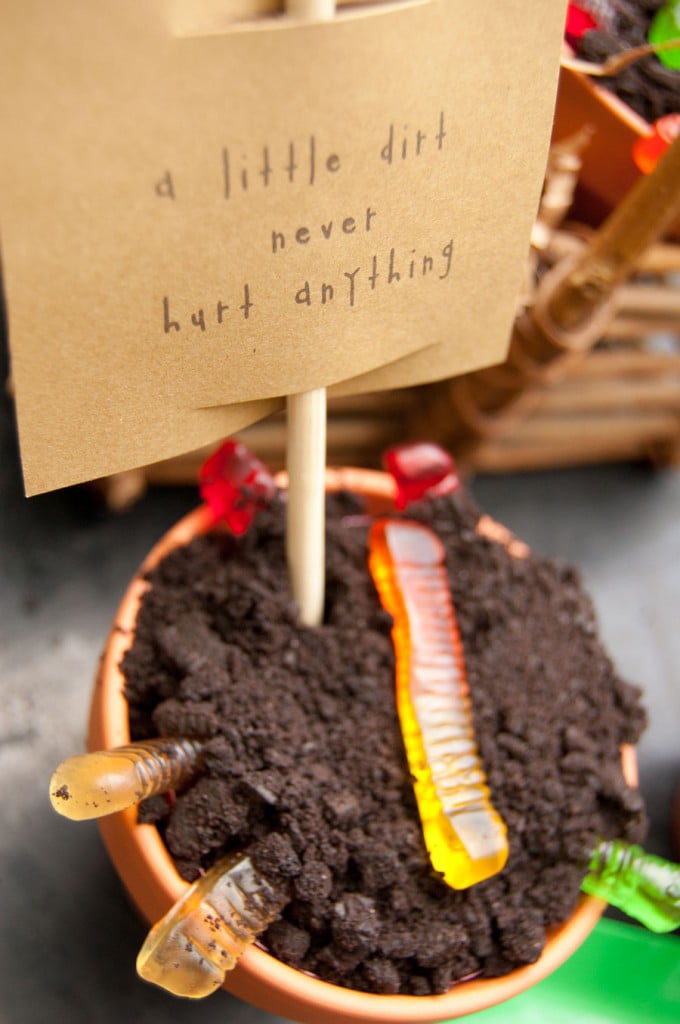 Crumbled cookies, chocolate pudding, and gummy worms are all you need to make this seasonal dessert.
Source: Frog Prince Paperie [43]
Gaze at the Stars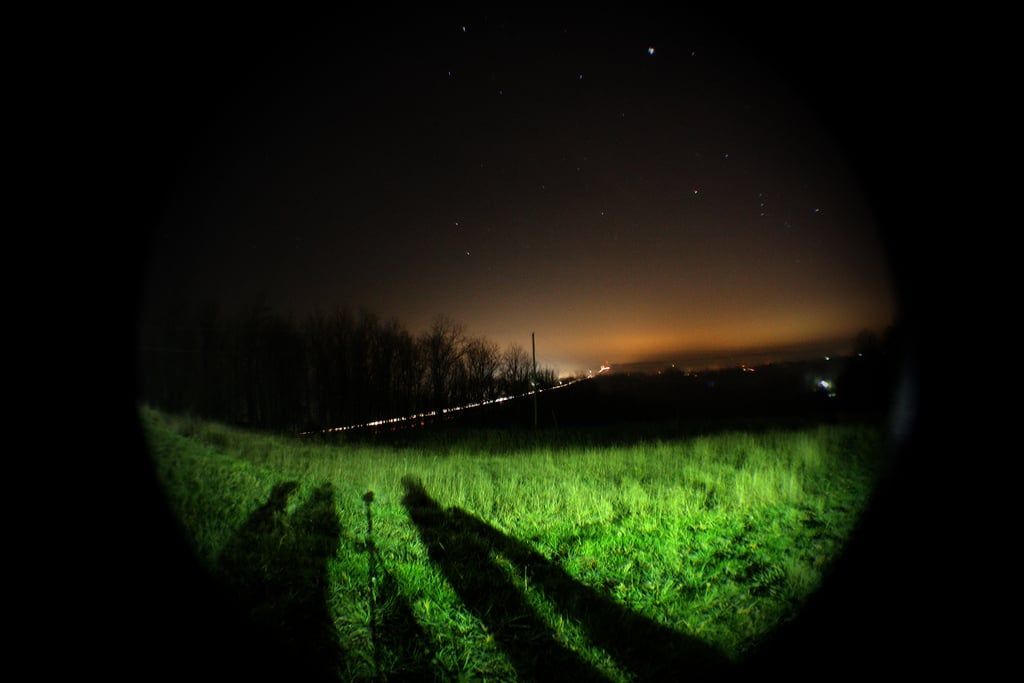 If you're OK with keeping kids up past their bedtime, take them to the backyard for some nighttime star gazing.
Source: Flickr user unfoldedprisms [44]
Go For a Family Bike Ride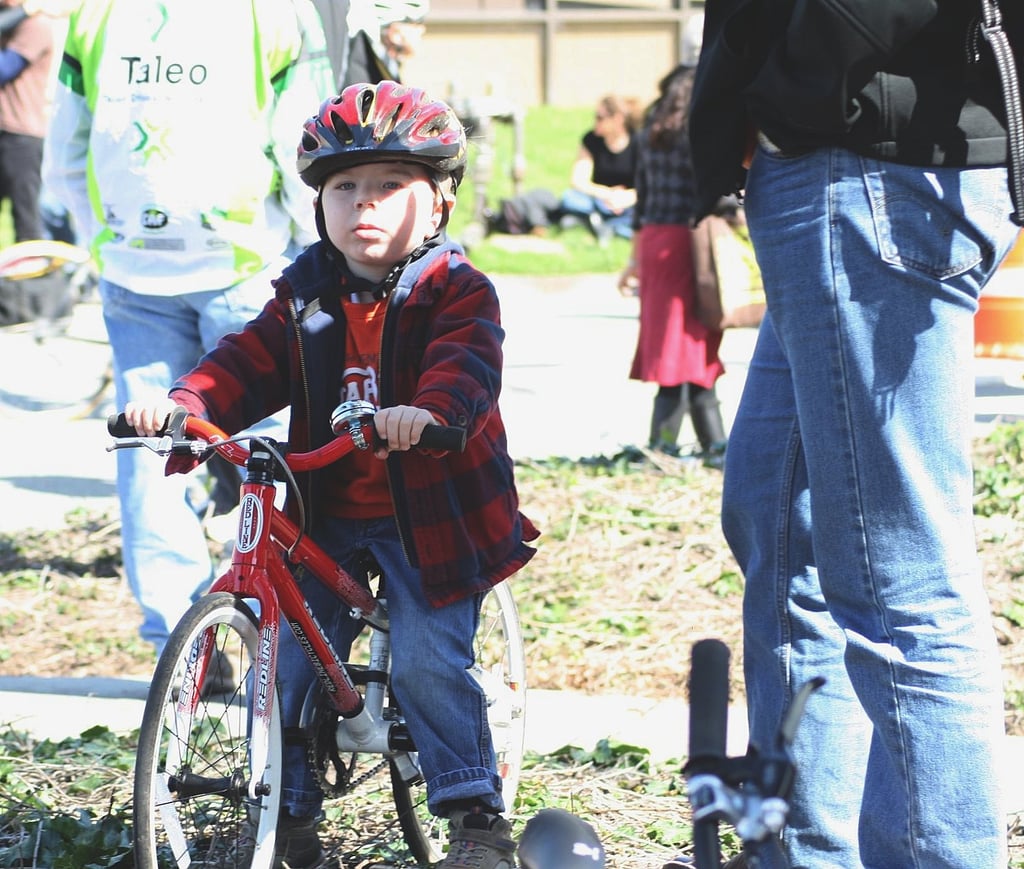 Whether it's training wheels or every man for himself, bike to your favorite ice cream shop for a trip!
Source: Flickr user Richard Masoner / Cyclelicious [45]
Catch Fireflies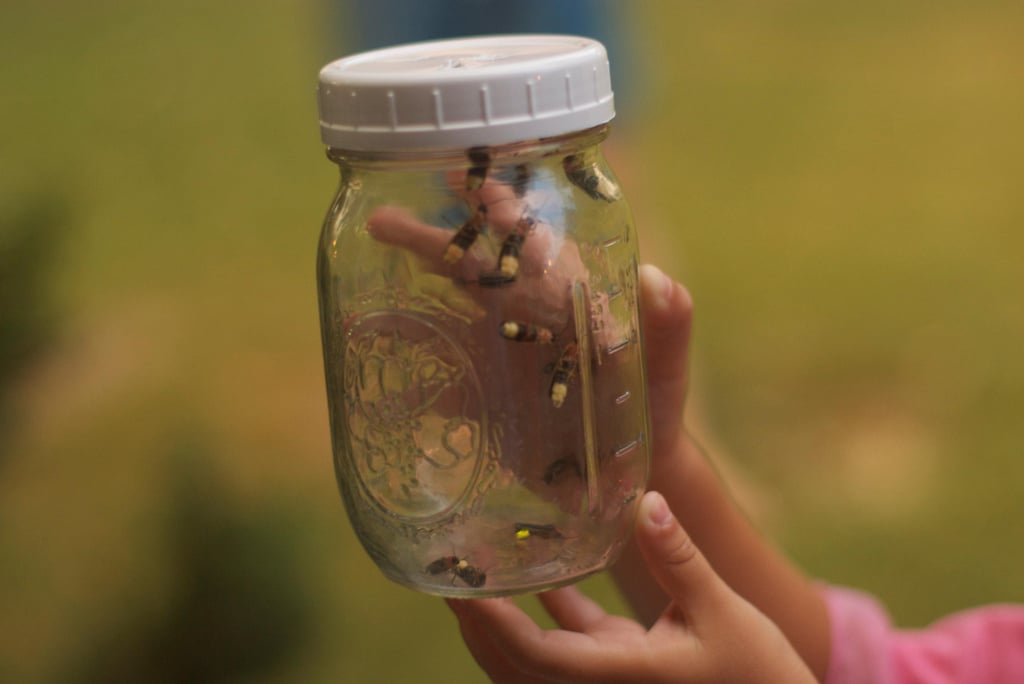 As soon as the weather warms up, head outside with a jar and watch those little bugs light up the night!
Source: Flickr user Jason Dunnivant [46]
See the Cherry Blossoms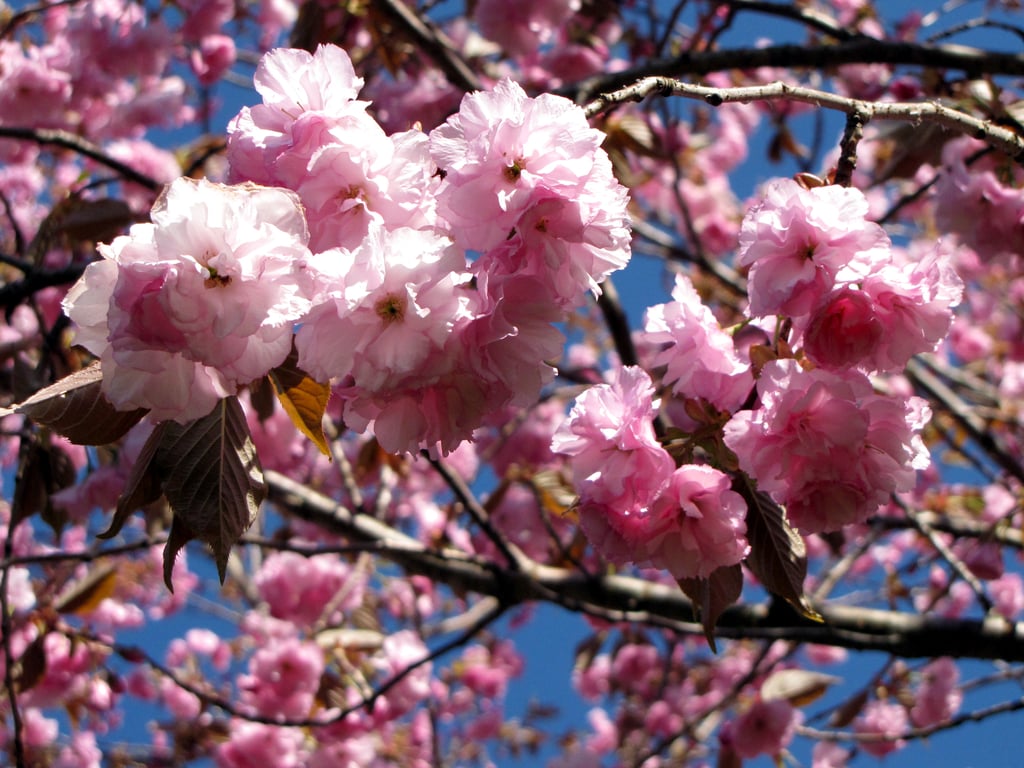 Head to your local botanical garden or even to your town square to see the beautiful blossoms before they're gone!
Source: Flickr user Danielle Blue [47]
Eat Your First S'more of the Year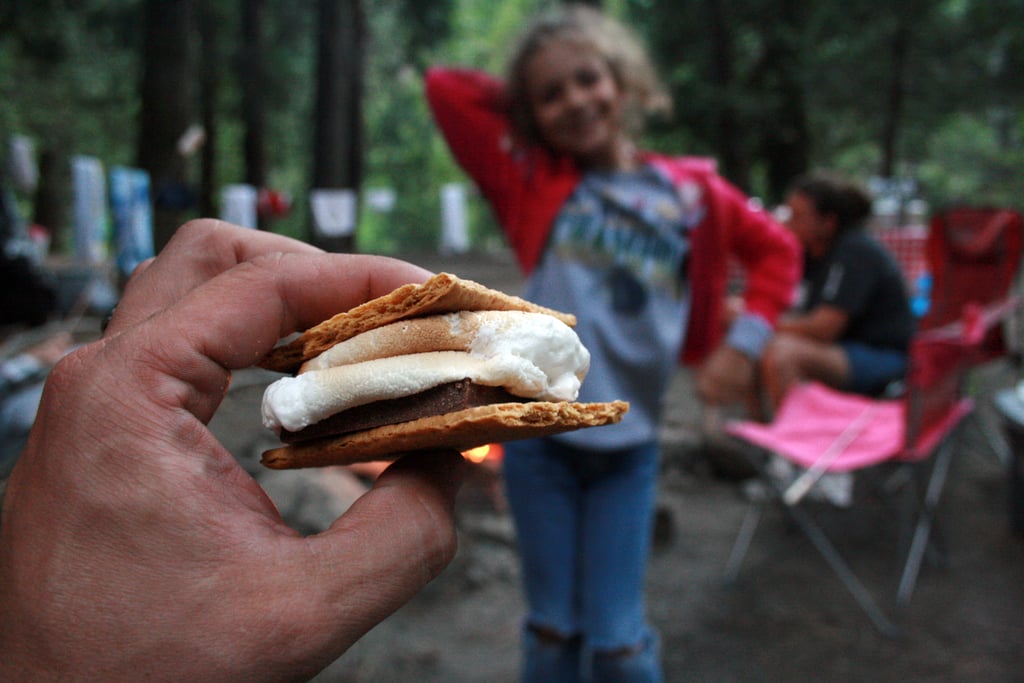 Yum!
Source: Flickr user Joe Green [48]
Splash in Puddles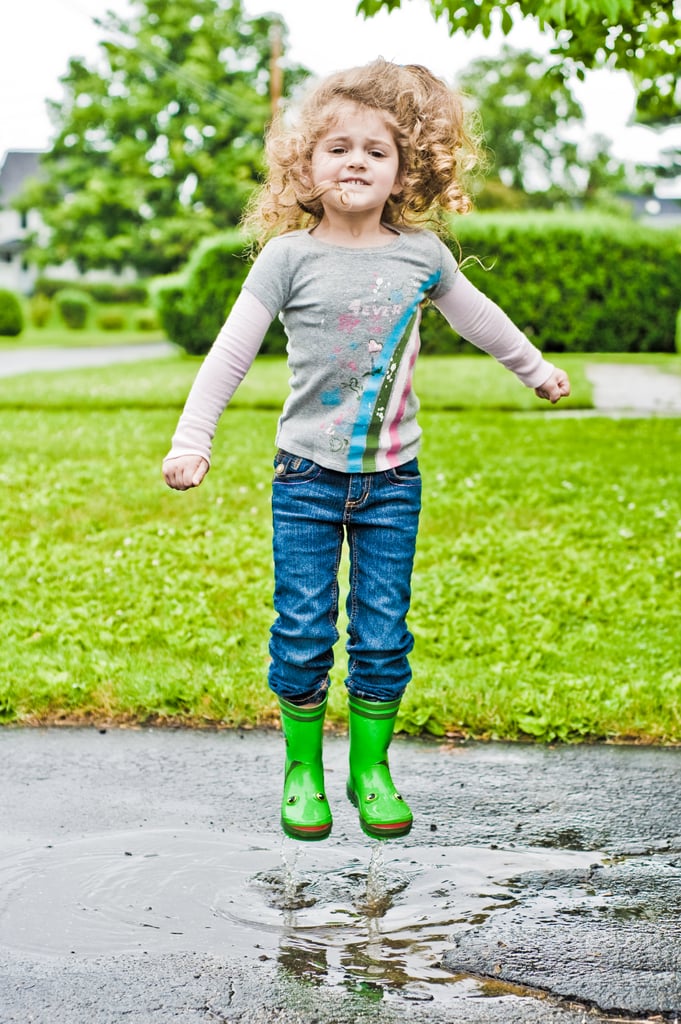 Put the kids in their rain boots and head out after a shower for some old-fashioned puddle jumping!
Source: Flickr user Heather Katsoulis [49]
Pitch a Tent in the Backyard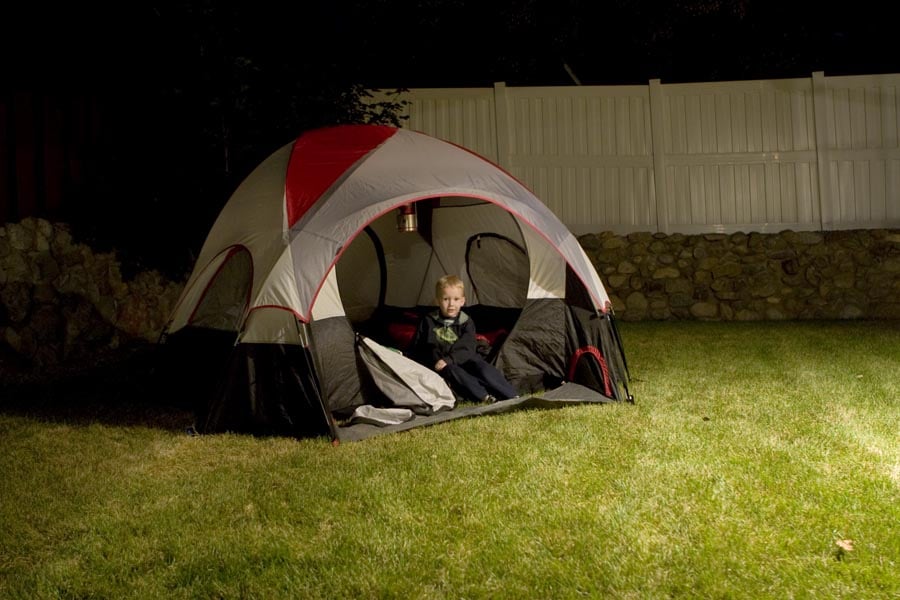 You don't have to go far to camp under the stars (just in case it gets too cold while you're out there!).
Source: Flickr user makelessnoise [50]
Play Hopscotch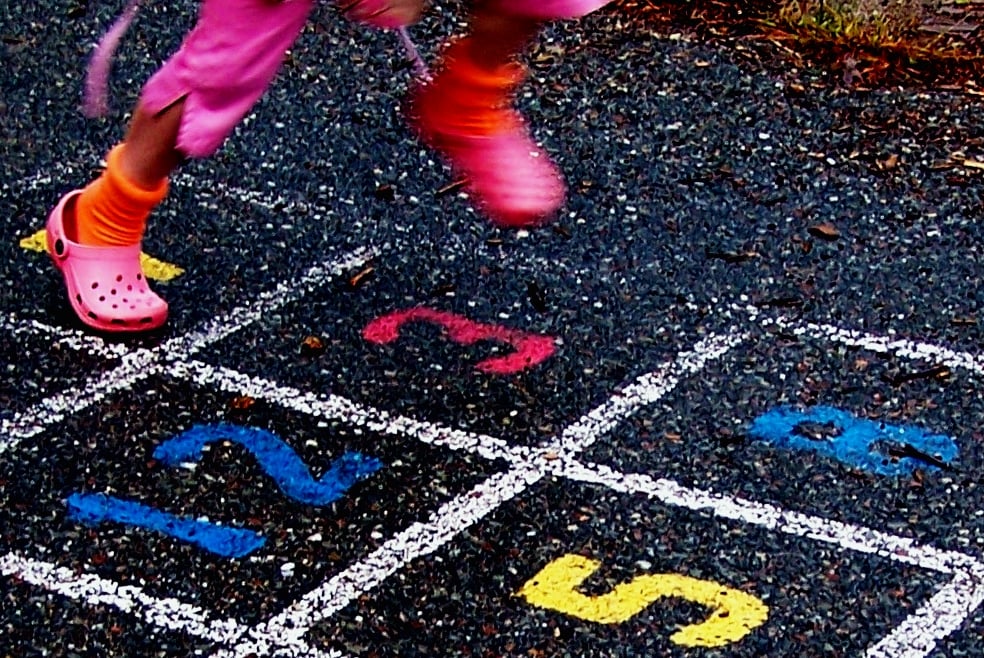 There's no better time to really learn how to play the playground game!
Source: Flickr user D. Sharon Pruitt [51]
Make Something Fresh From the Farmers Market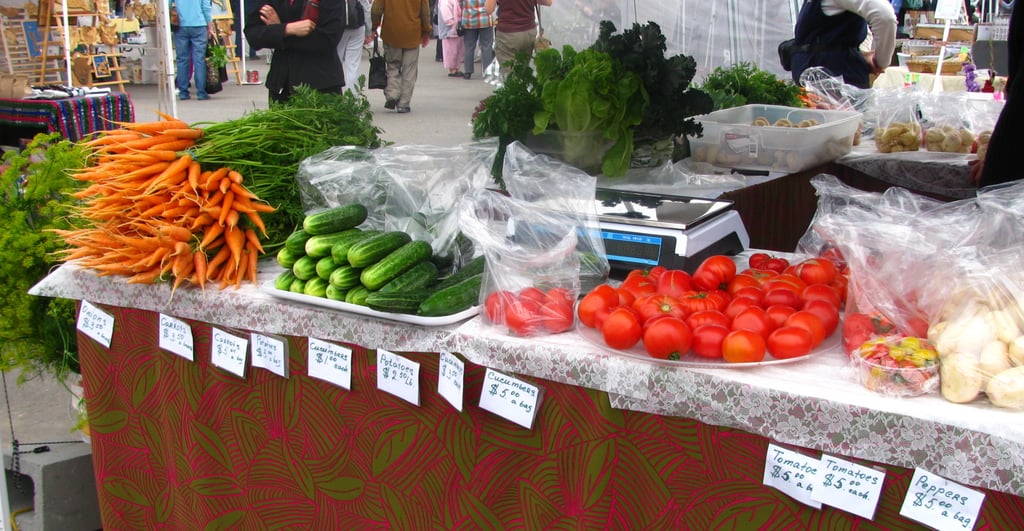 Visit your local farmers market to find the freshest ingredients of the season, and then have your kids help whip up a tasty dish with them!
Source: Flickr user Liz [52]