Does your tot dream of living in a galaxy far away? Can they turn anything – even air — into a lightsaber? If you answered "yes" to either of those questions, then you may want to help them celebrate their birthday with some Star Wars-inspired sweets.
Whether you are creative enough to decorate your own cake or want to leave it to the professionals, we've found 28 inspirational cakes that will please fans of Luke, Leia, and Yoda — no matter their age!
Stormtrooper Star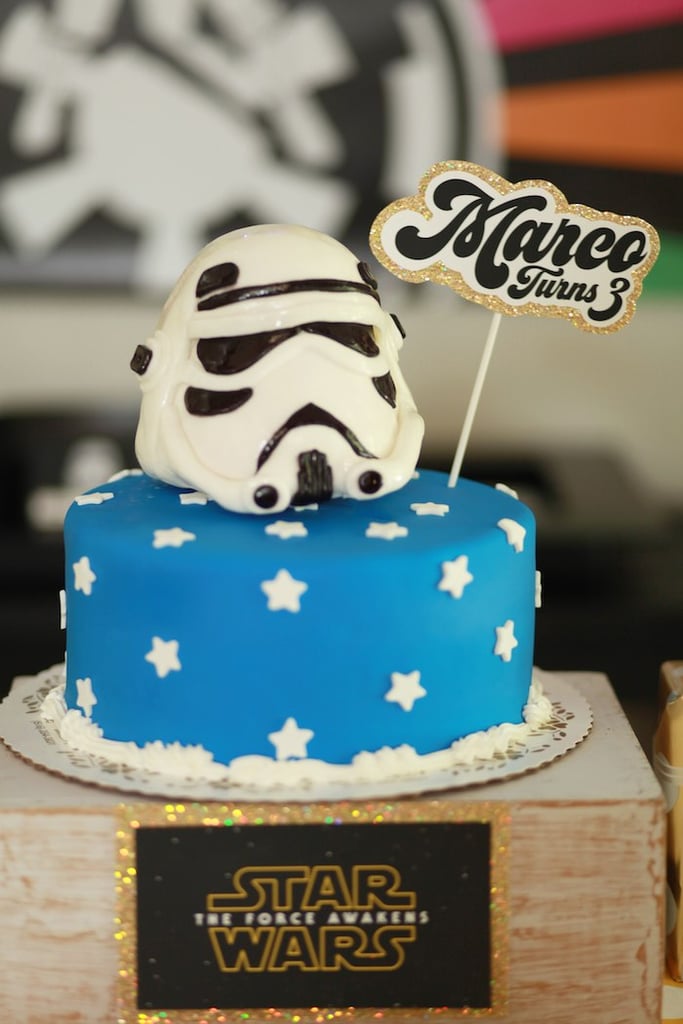 A simple blue fondant cake becomes a Star Wars masterpiece.
Supporting Layers
We love this creative way to showcase some of our favorite characters.
The Dark Side Has Cookies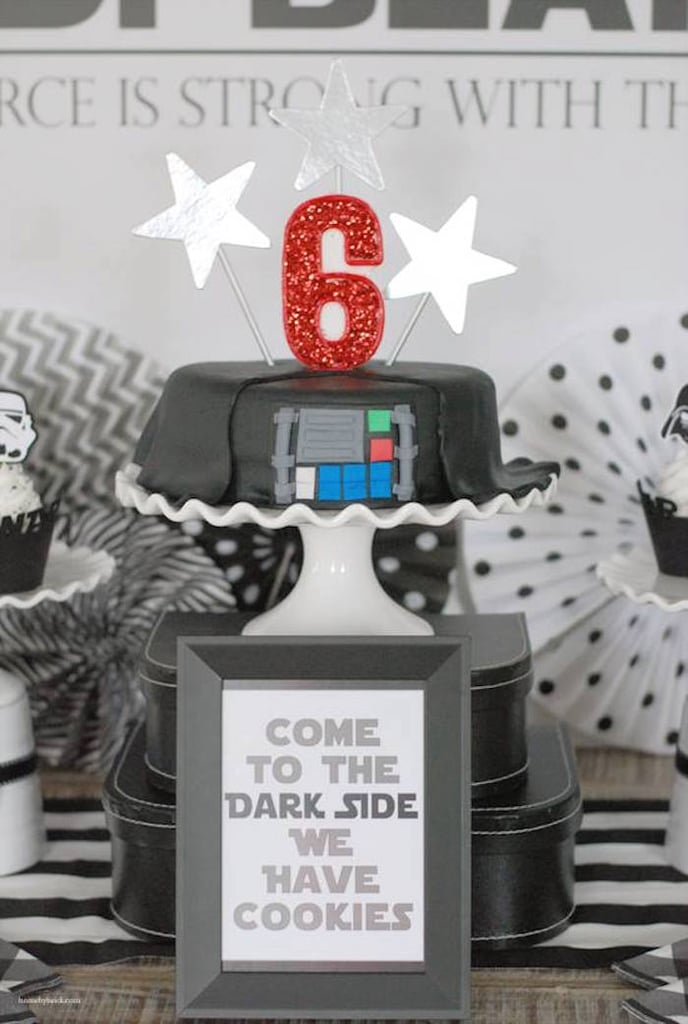 We'll go anywhere with cookies.
Angry Bird Mashup
Combine your love of both Angry Birds and Star Wars with this one.
Gang's All Here
No one is missing from this collection of cupcakes.
Princesses Allowed
Buns encouraged.
Multiple Terrains
Different landscapes, all cake.
Chewbacca Cake
Who thought a hairy beast could look so tasty?
Group Shot
A mash up that any fan will appreciate.
Lego Death Star
Lego stormtroopers are a unique cake-topper.
Cake Pop Characters
Serve your guests these tiny treats.
Hipster-3PO
Stay gold, C.
Where's Yoda?
The most renowned Jedi Master is hiding under some tasty layers.
Fondant Friends
Top some store-bought treats with these characters.
A Jedi Masterpiece
A simple base and a fondant Yoda make this cake truly amazing.
Wookie Pies
An adorable take on whoopie pies!
A Sweet Stormtrooper
This cute cake makes us forget that these soldiers fight for the evil Galactic Empire.
Movie Magic
The best thing about this cake is the Star Wars font.
Ewok
He's almost too cute to eat!
The Death Star
The only thing you'll die of here is a sugar overdose.
R2-D2
The most delicious droid you'll ever see!
Millennium Falcon
Jump on board this sweet ship!
An All-Star Cake
From the quotes to the characters, this dessert screams Star Wars.
Princess Leia
Such a pretty (sweet) princess!
Luke Skywalker
The film's main character is the star of this creation.
A Yummy Yoda
We love this colorful cake featuring the wisest Jedi in the galaxy.
Simple and Sweet
It doesn't get easier than this!
May the Force Be With You
This cake really says it all.