If you have a special baby to shop for and want to make an impact with an extrathoughtful gift, look no further than their home sweet home. We've consulted our fellow editors on what makes their home states special, scoured the web, and thrown in a few of our own favorite signature shower presents, resulting in the ultimate guide to state-specific baby gifting. Hometown pride should begin at an early age — here's how to get 'em started!
Source: Shutterstock [1]
Alabama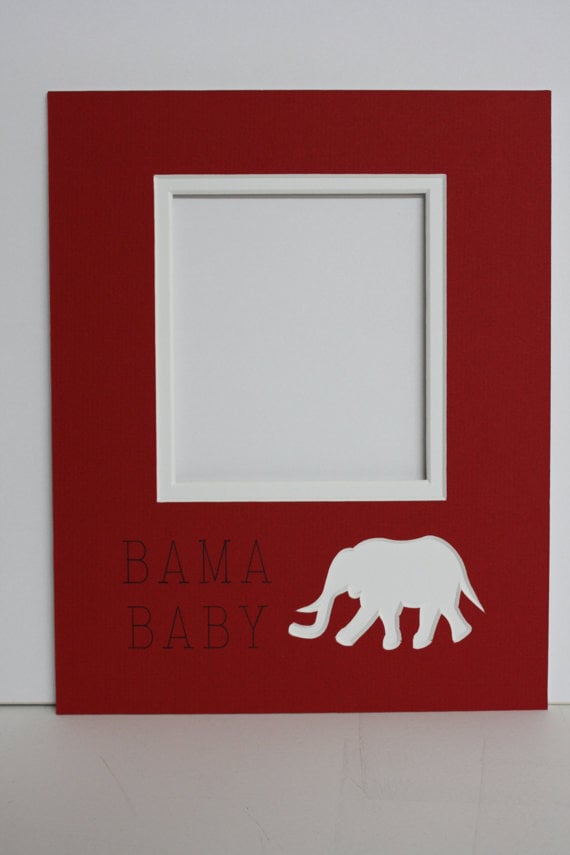 A sweet wooden frame [2] ($10) for your favorite Bama baby.
Alaska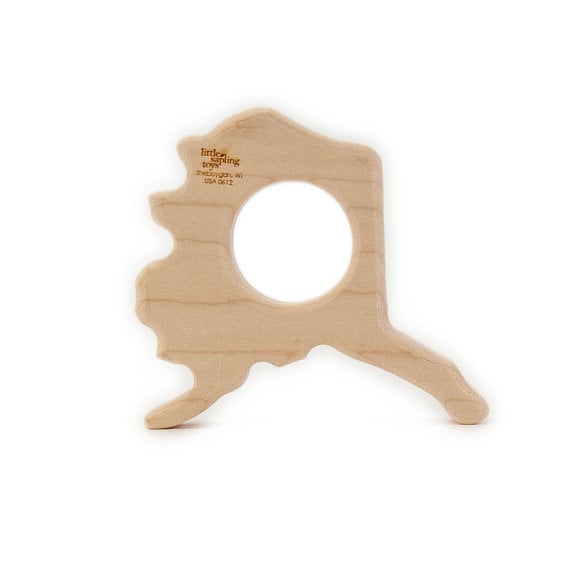 Take a bite out of this Alaska teether [3] ($12) by LittleSapling Toys.
Arizona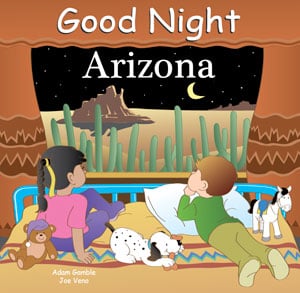 The perfect bedtime story for little Arizonans, Good Night Arizona [4] ($10) takes them on a tour of their home state.
Arkansas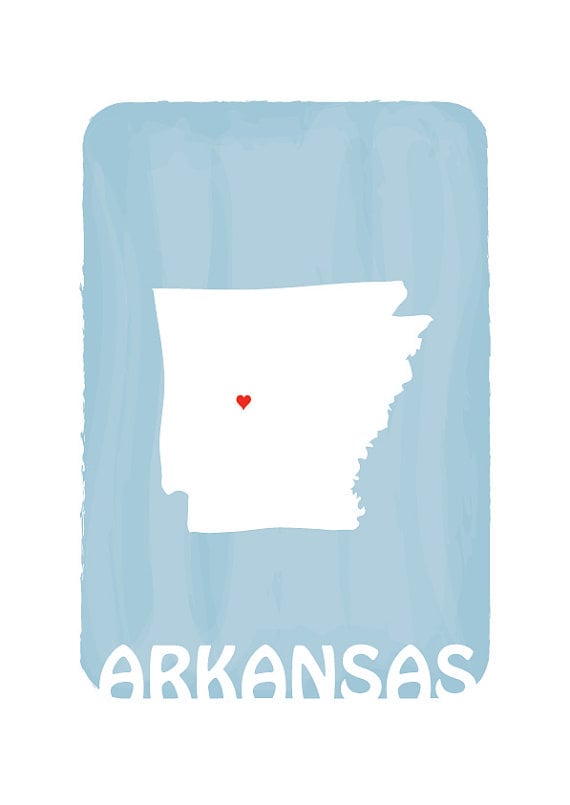 Home is where the heart is — and this Arkansas print [5] ($22) illustrates that just beautifully.
California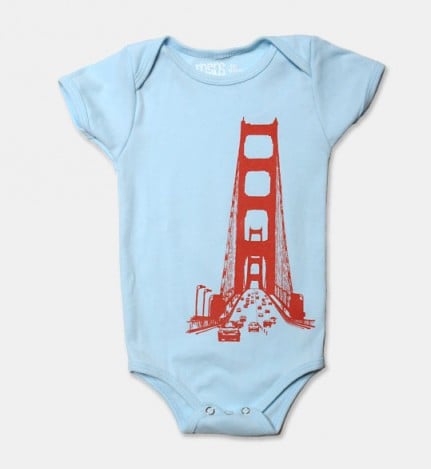 Show a little San Francisco love with this adorable Golden Gate Bridge onesie [6] ($24).
Colorado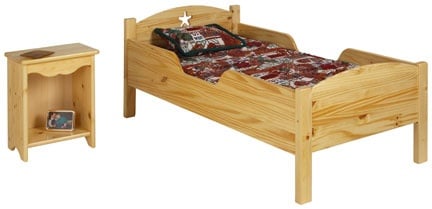 Handmade in Colorado, this solid wood toddler bed [7] ($190) can be customized with paint color and with the cutout symbol of your choice.
Connecticut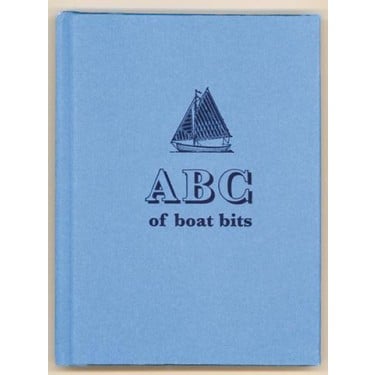 Teach the little seafarer on board his ABCs with the charmingly old-fashioned ABC of Boat Bits [8] ($11) from the Mystic Seaport museum.
Delaware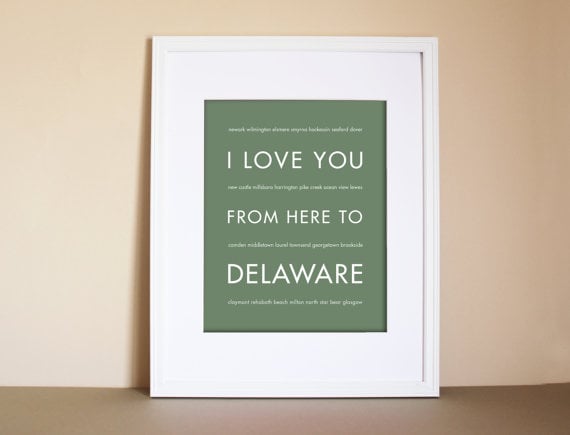 The main message in this I Love You From Here to Delaware [9] ($15-$32) print is clear — the fine print is the state's major cities.
Florida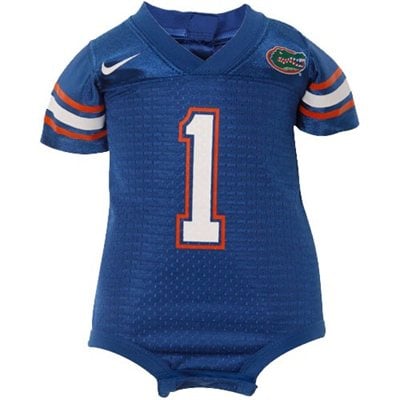 Gear up the baby-on-the-way for his first college football season in his very own Gators Jersey one-creeper [10] ($30).
Georgia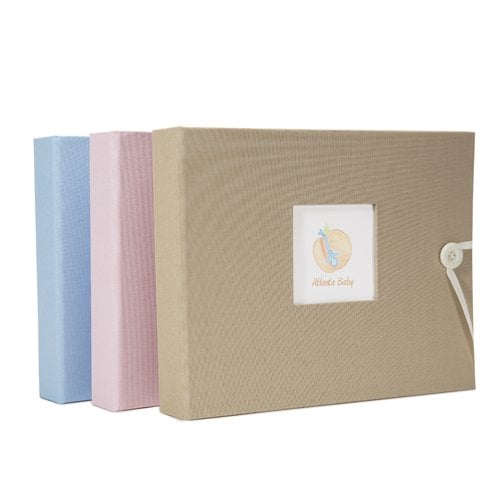 Track those momentous first visits to all of the city's beloved milestones in this charming Atlanta Baby Book [11] ($68). It comes in pink, blue, and beige.
Hawaii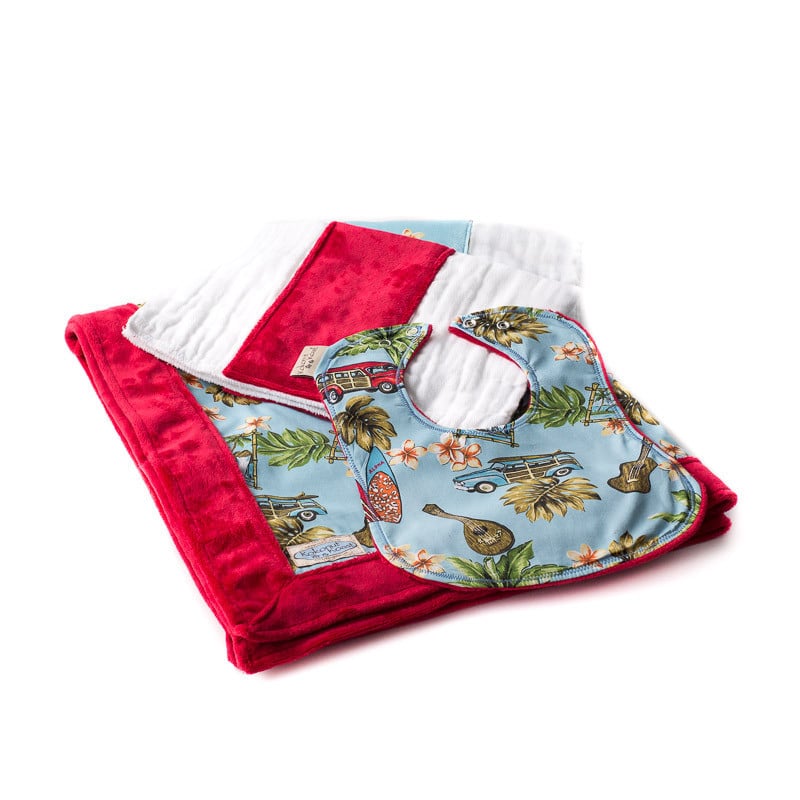 Say mahalo to the new addition with Kokonut Koast's three-piece Classic Aloha Hawaiian-print gift set [12] ($85).
Idaho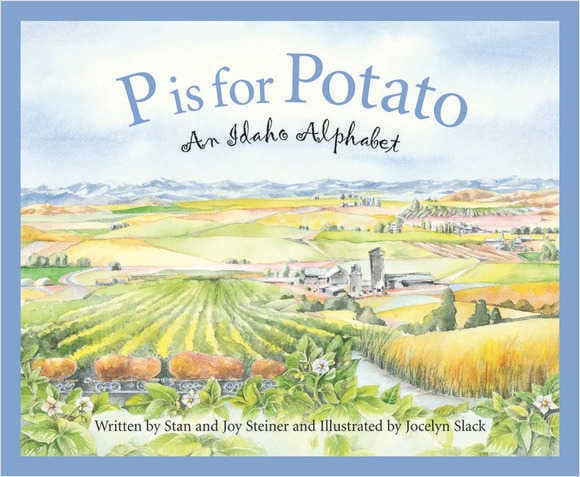 Learn your letters the Idaho way with Sleeping Bear Press's P Is For Potato: An Idaho Alphabet [13] book ($18).
Illinois
Teach a little one about Chicago's famed landmarks at an early age with this adorable Maptote onesie [14] ($26) featuring a map of the Windy City!
Indiana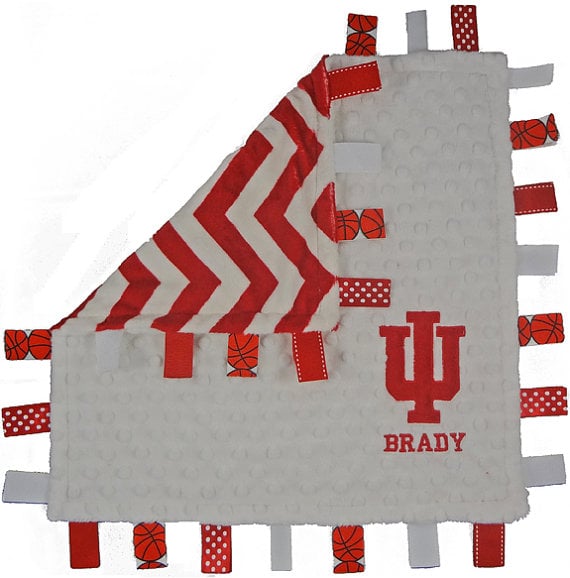 Show off a little IU pride in this cuddly, personalized Hoosiers tag blankie [15] ($25).
Iowa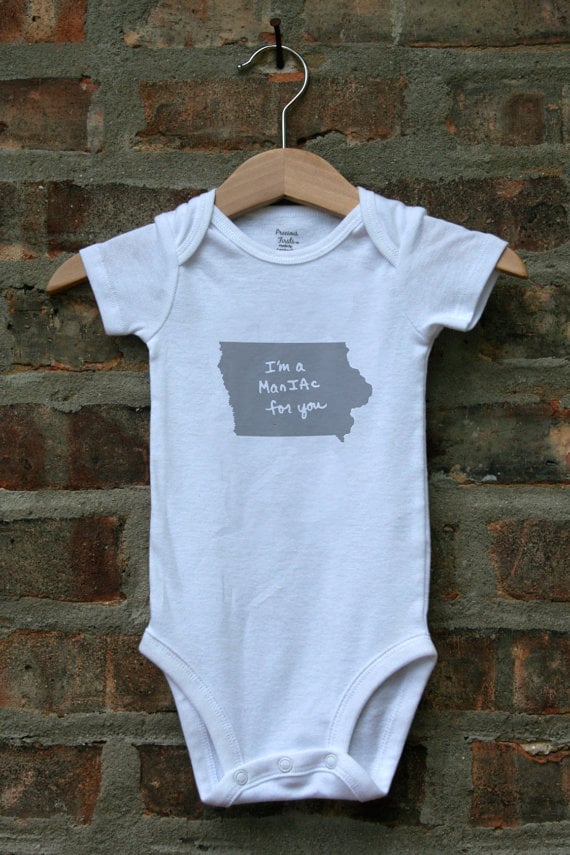 "I'm a ManIAc For You!" is the message on this sweet IA Onesie [16] ($18).
Kansas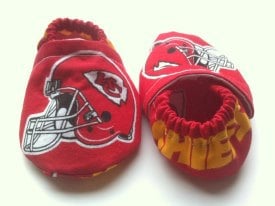 Start your little football fan's footwear collection off right with these Kansas City Chief booties [17] ($15).
Kentucky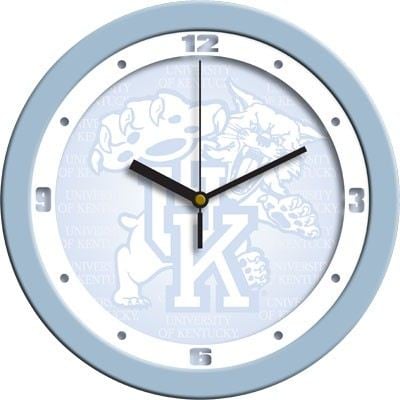 Because a Wildcat fan never forgets his allegiance, this Kentucky Wildcats clock [18] ($38) reminds baby who to cheer for morning, noon, and night.
Louisiana
Teach them their ABCs [19] ($25) — the N'awlins way.
Maine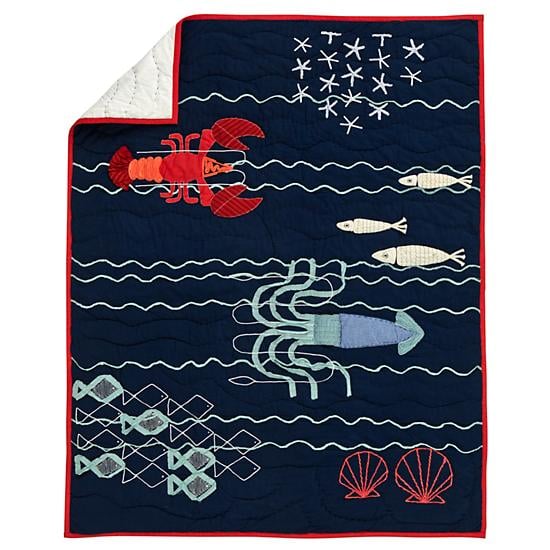 When we think Maine, we think . . . lobsters [20] ($99)!
Maryland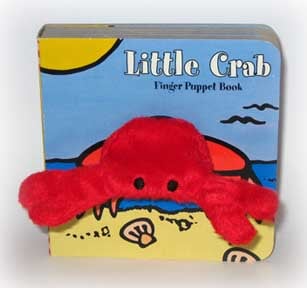 Little ones can familiarize themselves with every Marylander's favorite crustacean with the Little Crab Finger Puppet Book [21] ($7).
Massachusetts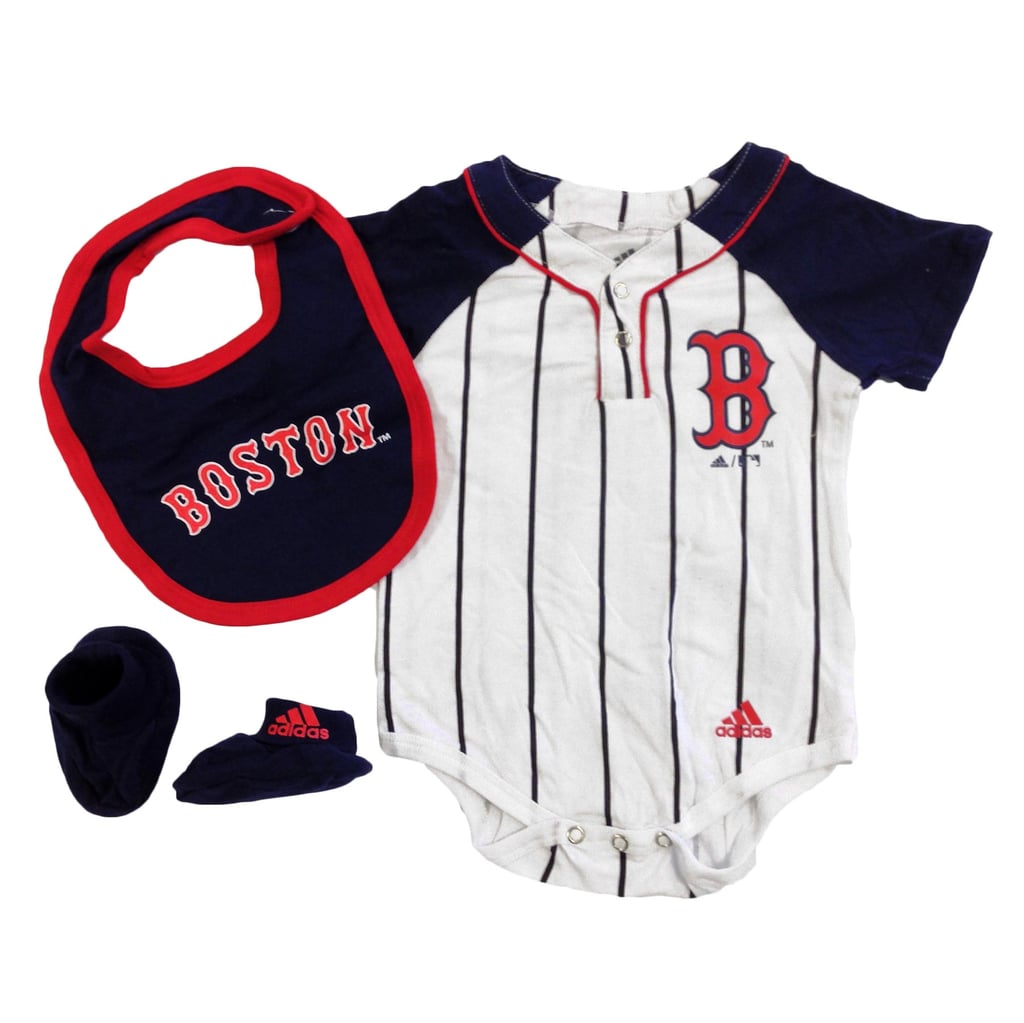 Just try to find a Massachusetts native who isn't a Red Sox fan [22] ($30) — we dare you!
Michigan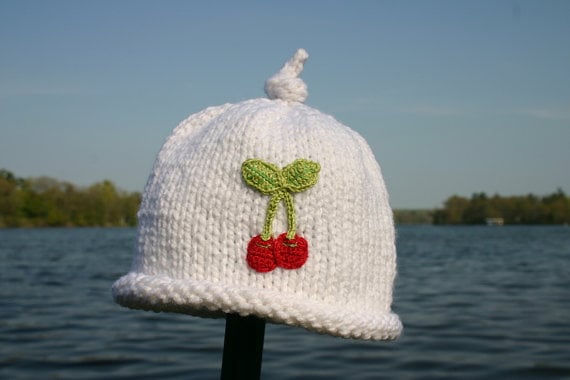 Handmade in Northern Michigan, a knit cherry hat [23] ($26) will keep little ears warm all Winter long, while showcasing one of the state's proudest exports.
Minnesota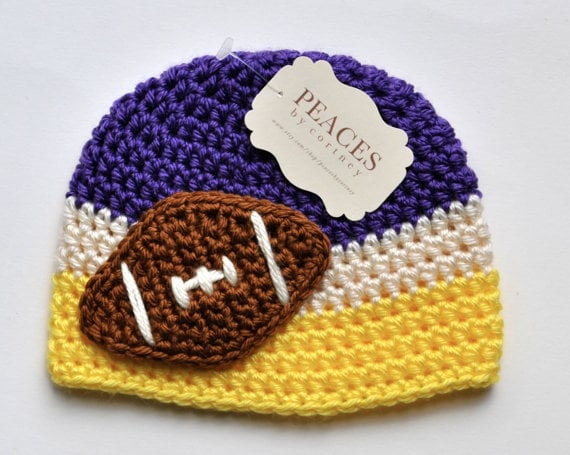 Show your little Viking spirit in Peaces by Cortney's purple, yellow, and white knit cap [24] ($28).
Mississippi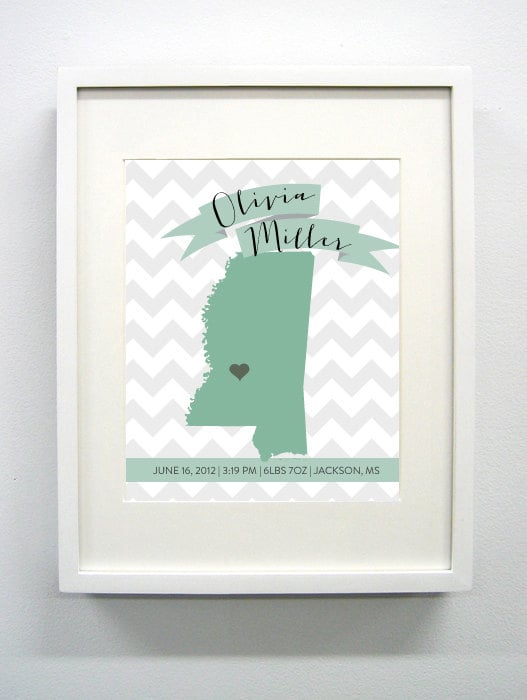 A personalized state map print [25] ($19) is a special way to commemorate a new baby's arrival.
Missouri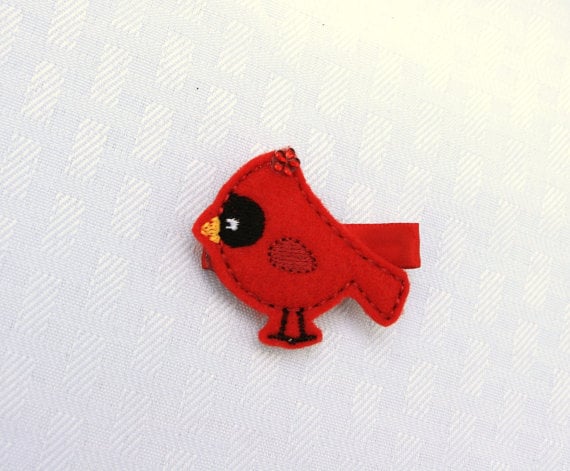 Show some St. Louis pride with a sweet cardinal clip [26] ($3) — perfect for a baby girl.
Montana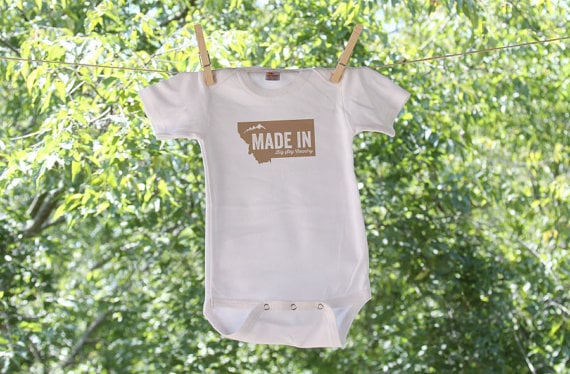 A soft and cuddly Made in Montana bodysuit [27] ($11) will make any Montanan mama smile.
Nebraska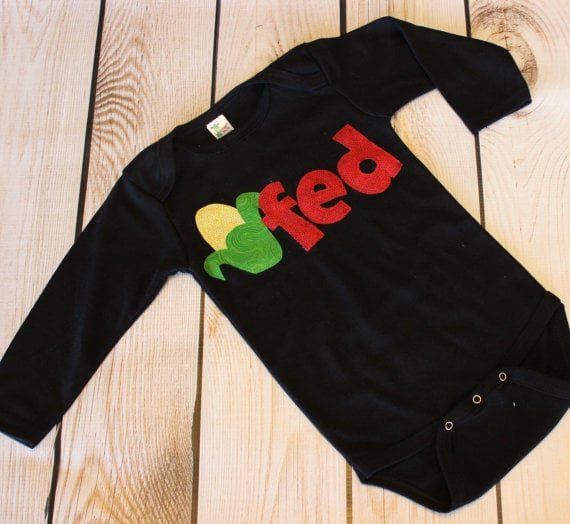 Wear your origins with pride, baby! This Corn Fed onesie [28] ($28) leaves no question as to where its recipient was born, bred, and fed.
Nevada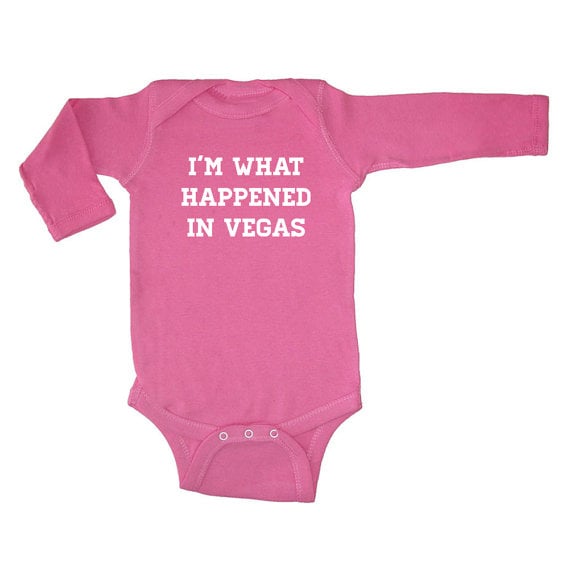 An "I'm What Happened in Vegas" onesie [29] ($19) is sure to elicit some laughs.
New Hampshire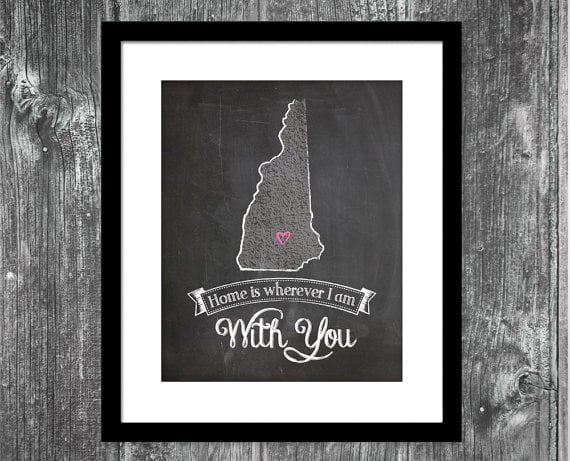 Embrace the chalkboard trend with Dark and Twisted's "Home Is Wherever I Am With You" [30] ($11) print.
New Jersey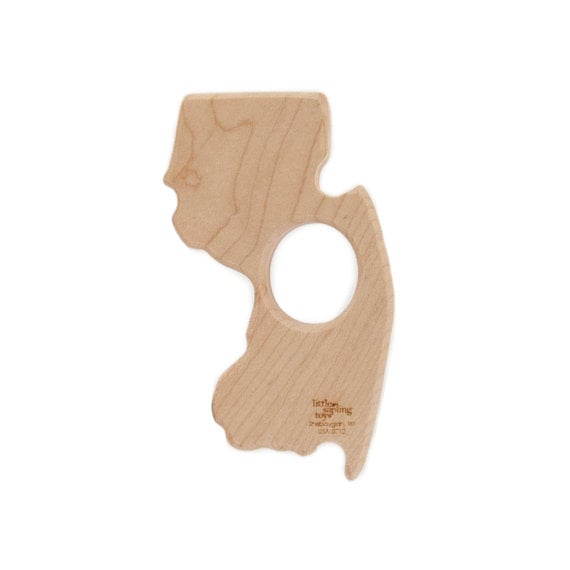 The Garden State translates to a wooden teether [31] ($12) that's perfect for babies to grip and gnaw on!
New Mexico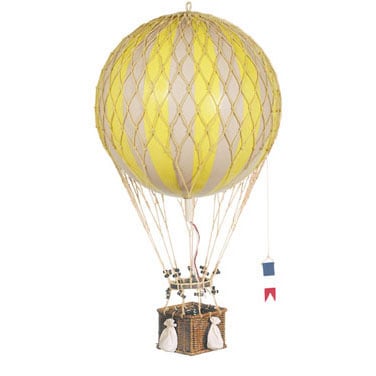 A new New Mexican is sure to appreciate a hot air balloon mobile [32] ($105), as the home state hosts the world's largest balloon festival.
New York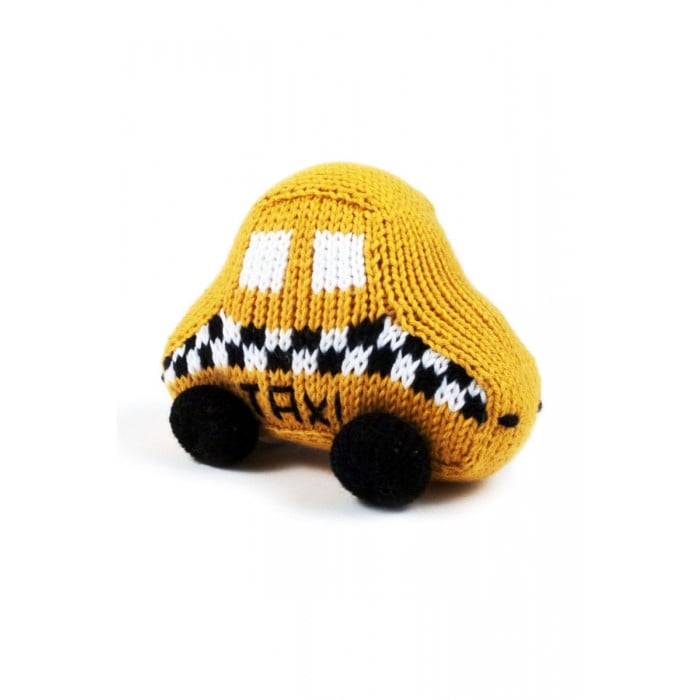 NYC babies will probably identify with yellow cabs [33] ($18) more than they identify with your standard set of wheels.
North Carolina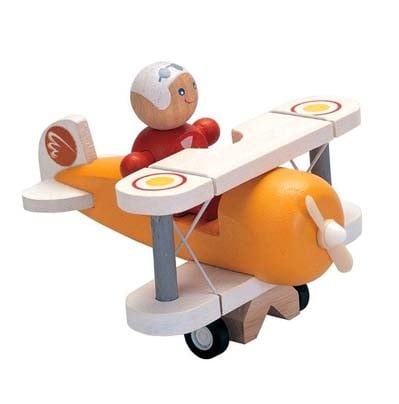 Being the first state in which an actual person (or people — the Wright Brothers) took flight is North Carolina's claim to fame. Honor an NC tot with a wooden airplane toy [34] ($15).
North Dakota
A hand-knit buffalo [35] ($99) is the perfect present for a tiny tot.
Ohio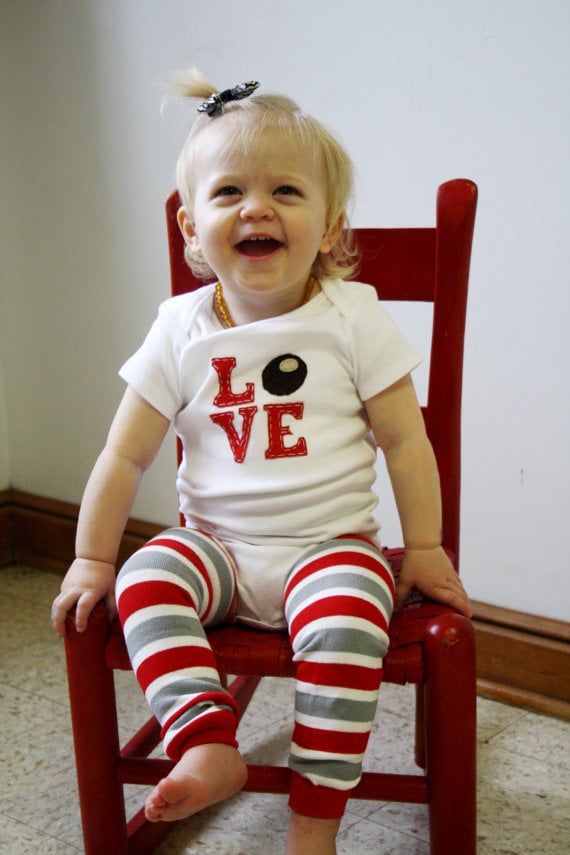 Any Ohioan worth their buckeyes will appreciate this hand-cut onesie [36] ($23).
Oklahoma

Ride 'em, cowboy! He'll be rodeo ready in Trumpette's set of cowboy socks [37] ($25).
Oregon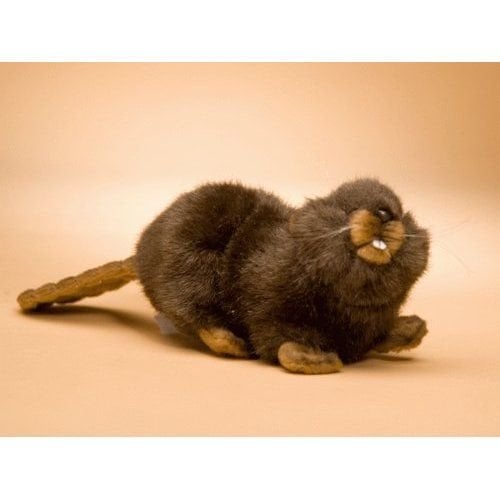 The newest member of the Beaver State needs his own little mascot [38] ($25)!
Pennsylvania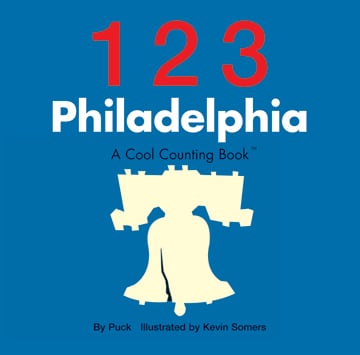 Turn learning his 123s into a localized experience with 123 Philadelphia: A Cool Counting Book [39] ($9).
Rhode Island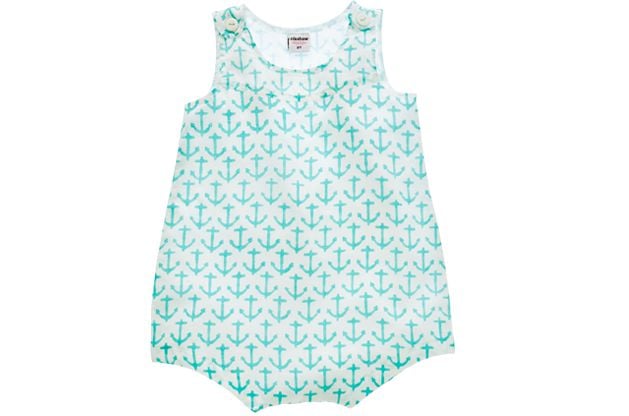 Rikshaw Design's anchor jon jon [40] ($48) features a hand-block-printed pattern on breezy cotton voile — perfect for the seaside state.
South Carolina
A hip take on South Carolina's proudest symbol, this Crewcuts one-piece features the tropical palmetto tree [41] ($25).
South Dakota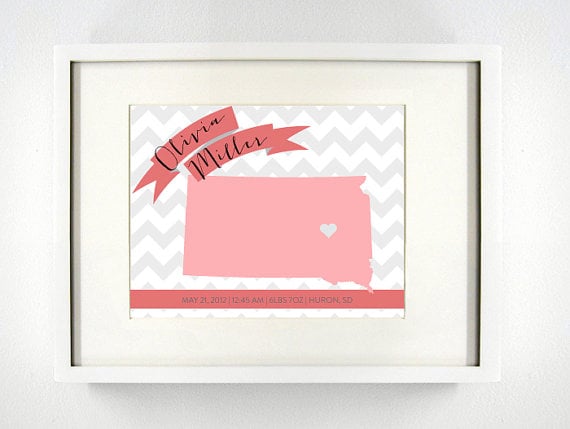 Personalize your little South Dakotan's space with one of Painted Post's custom prints [42] ($19).
Tennessee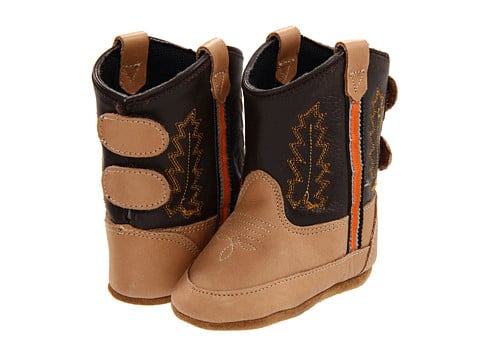 A first pair of cowboy boots [43] ($28) is essential for every Tennessee baby.
Texas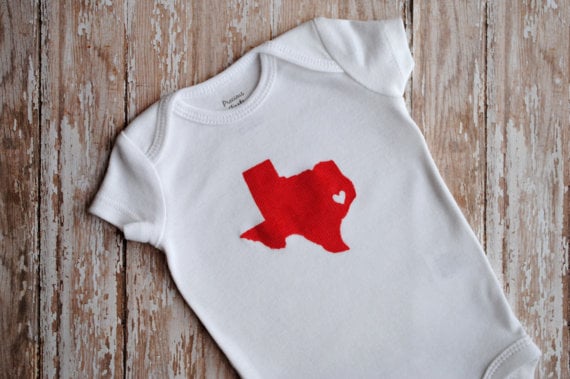 Any Lone Star State baby would be proud to wear this Deep in the Heart of Texas onesie [44] ($15).
Utah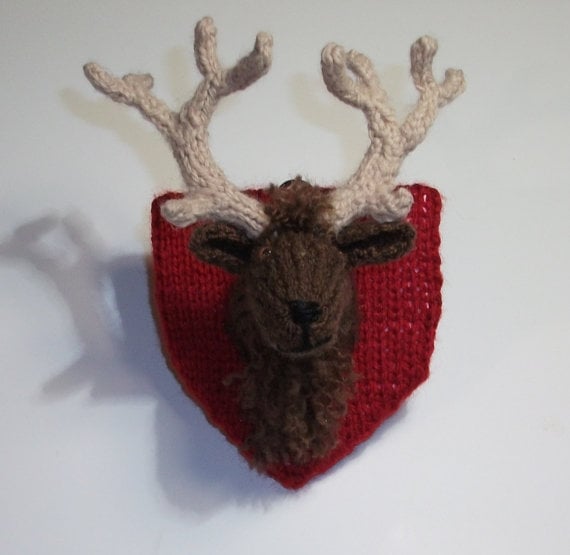 The humane way to display your state animal's head? With a knit hunting trophy [45] ($28), of course.
Vermont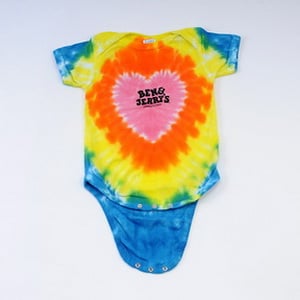 It's all about peace, love, and music [46] ($18) for little Vermontsters.
Virginia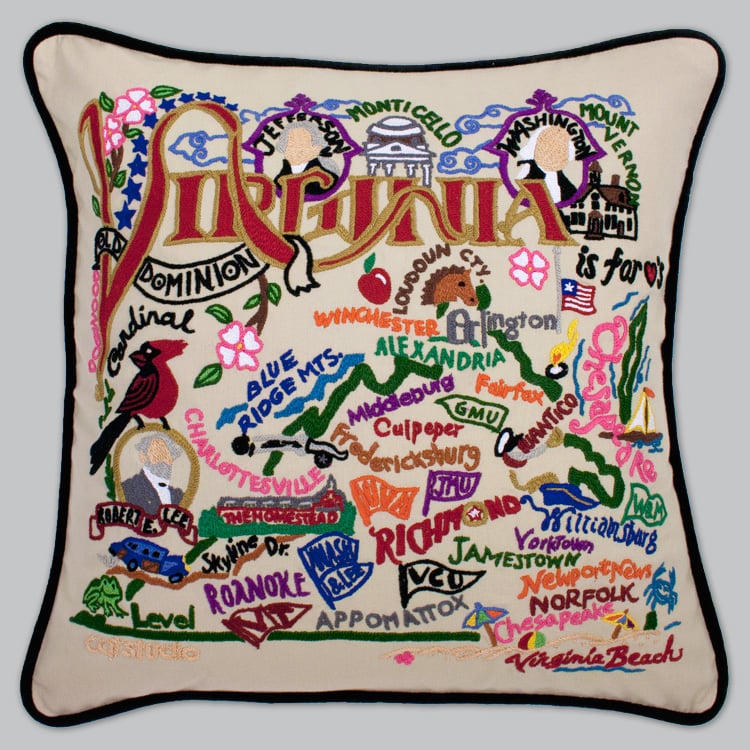 Catstudio's Virginia Pillow [47] ($158) is a special hand-embroidered piece that can be displayed in the nursery — or anywhere.
Washington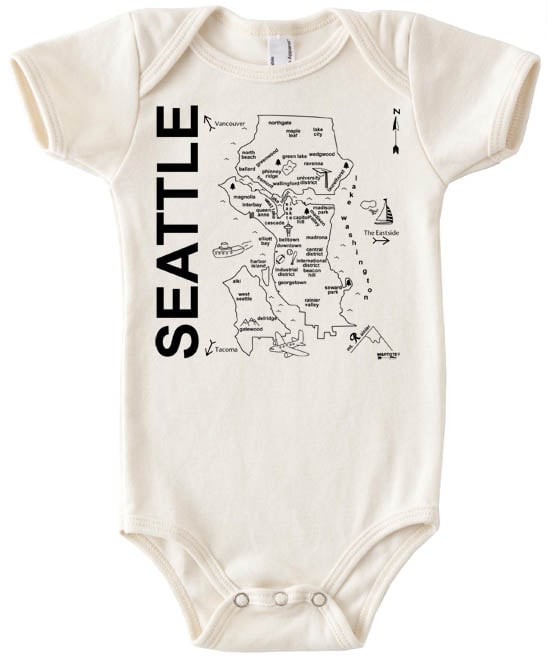 Your pint-size Washingtonian can show his Seattle savvy in Maptote's organic onesie [48] ($26).
Washington DC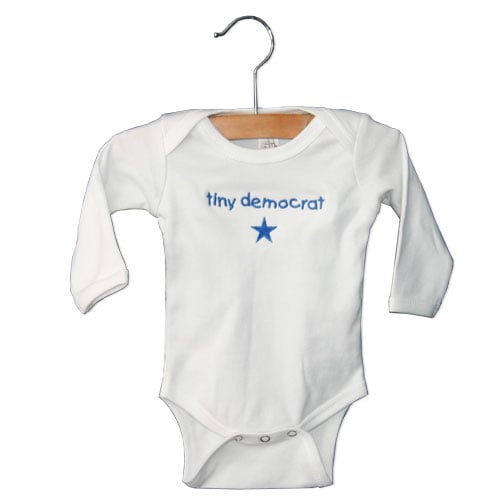 In DC, politicians start lobbying early . . . Dawn Price Baby's Tiny Democrat onesie [49] ($23) is, of course, also available for tiny Republicans.
West Virginia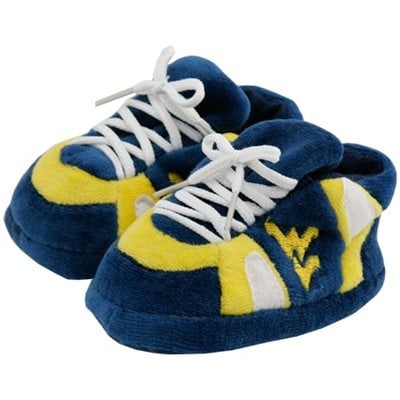 Little Mountaineers can show off their WVU pride in these sweet baby booties [50] ($14).
Wisconsin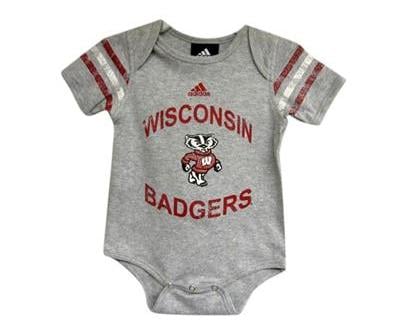 A Wisconsin Badgers onesie [51] ($23) is a comfy way to showcase state school pride.
Wyoming
A board book [52] ($9) that's all about the babies of Yellowstone and Grand Teton National Parks — how appropriate?!