ADVERTISEMENT ( more slides)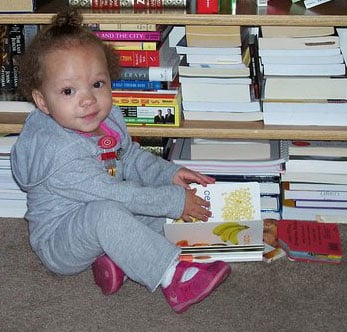 Sweet, spunky Savannah is almost 22-months-old. Her proud mom says she's got a big heart, a big smile, and tops it all off with the curliest hair you've ever seen on a little gal. Savannah we love your locks!
The lil darling loves to groove to music and watch her favorite show, That's So Raven. Many people have told her mama that they foresee stardom in the cutie's future. Savannah loves toying around with her play phones and her parents' cell phones. Her mother can hardly believe she's been blessed with such a smart lil beauty.