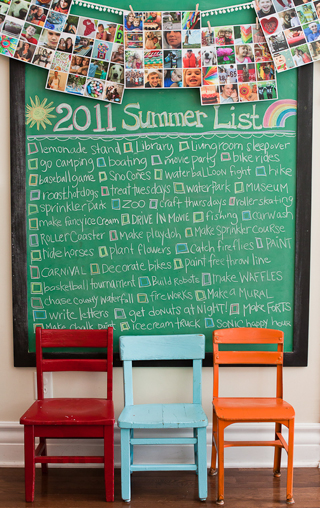 What's on your list? Summer may be a time to let lil ones kick up their heels and relax for a while, but too much unstructured time can be a sure path to boredom. This photo from
Meg Duerksen's Whatever blog
seems to be the perfect antidote to summertime blues. Sitting down with your kids and writing up a list of all the things they want to do while school's out of session and the sun hangs high in the sky for a longer time will ensure that the tots have plenty to look forward to as the season rolls along.
So what's on my family's list? I'll share our top three if you share yours! Here we go:
Trips to the beach, where we stay to see the sun set
A visit to the Statue of Liberty
A campout in the living room
Your turn! What's on your list?
Source: Whatever