Are you ready for some football? Even if the sport doesn't get you excited for the Super Bowl [1], the actual event itself is fun for everyone — just look at the commercials [2]. While beer and web domain companies often get a lot of attention for their half-naked stars, it's babies and kids who steal the show. Just look at the mini Darth Vader Volkswagen made famous a few years ago, or the little boy who just wanted to give his favorite football player a little morale boost. We've rounded up 18 of our favorite Super Bowl ads — from last year and years past — starring babies and kids.
Monster.com's "When I Grow Up" (1999)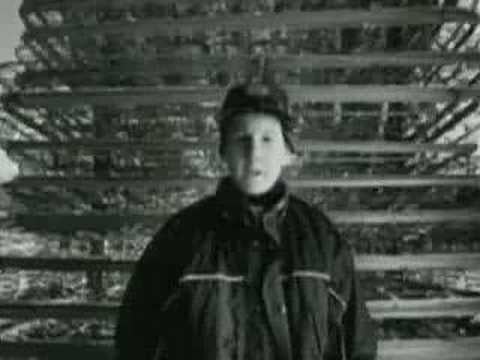 All kids dream about what they want to be when they grow up, but few say they actually want to be paper-pushers. In 1999, employment website Monster.com premiered its "When I Grow Up" ad featuring tots declaring their not-so-dream jobs with the tagline, "There's a better job out there."
Volkswagen's "The Force" (2011)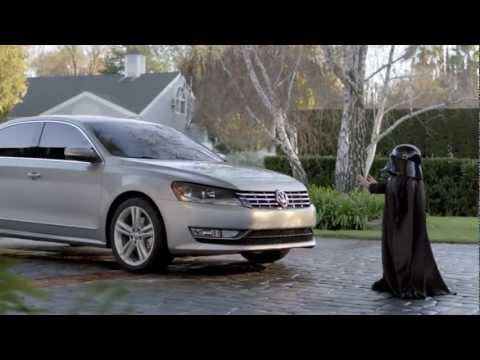 Perhaps the most popular Super Bowl ad of the past decade (it has more than 55 million YouTube views), Volkswagen's "The Force" featured a child dressed in a Darth Vader costume who only wants to use the Force in his home. When he flashes the car's lights with a flick of the wrists (via his onlooking father's automatic key fob), his fantasy is fulfilled and parents and kids teared up in unison.
Doritos's "The Sling" (2012)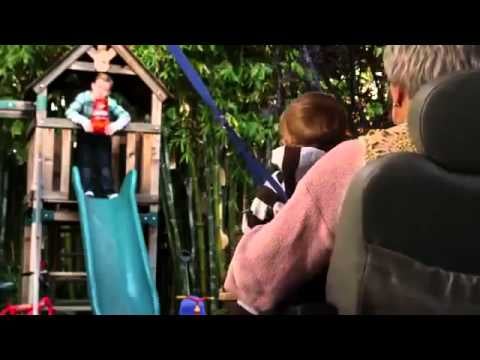 Old ladies (remember the "Where's the Beef?" commercials) and babies do tend to steal the show when it comes to the Super Bowl, so it's no surprise that last year's Doritos ad featuring a grandma using a baby attached to a bouncing sling to steal a bag of chips was a clear-cut favorite among viewers.
McDonald's "Big Mac" (1975)
The recipe for McDonald's Big Mac sandwich became a jingle viewers couldn't get out of their heads after it aired during the 1975 Super Bowl. Just watch the little girls recite it!
Pepsi's "Innertube" (1995)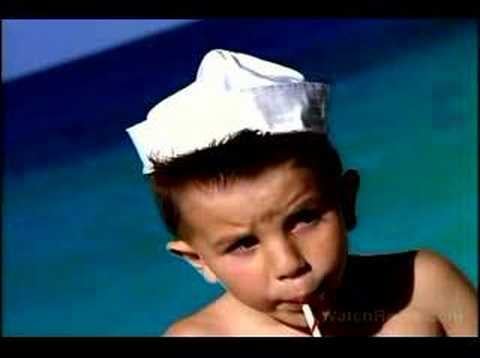 Not nearly as well-known as Pepsi's Cindy Crawford [3] ad, its 1995 "Innertube" commercial features a tot who doesn't want to miss a single drop of his beverage, so he ends up sucking himself into the bottle.
Bridgestone's "Performance Basketball" (2012)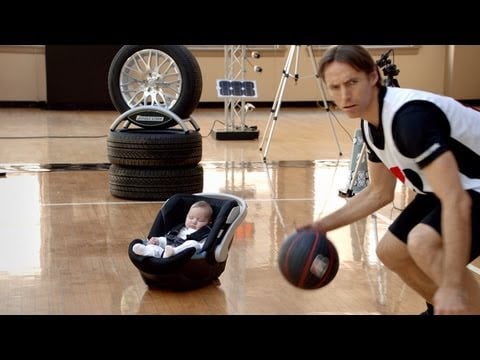 Basketball greats Steve Nash and Tim Duncan try to revolutionize the game by bouncing balls made from Bridgestone's new tires. The tires are so quiet that the bouncing balls don't wake a sleeping baby.
Lay's "Wavy Lay's" (1994)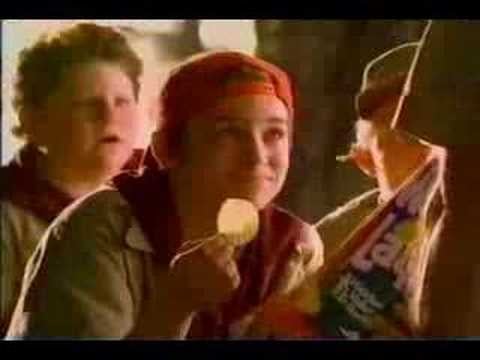 Yes, that's Elijah Wood [4] starring in a 1994 commercial for Lay's new Wavy Lay's chips. The clip also features Jack Palance playing a character similar to his City Slickers role.
E-Trade's "Talking Baby" (2008)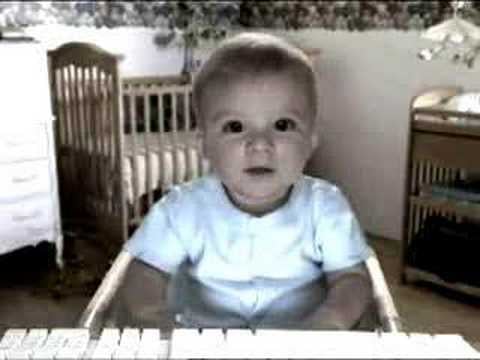 Believe it or not, the first E-Trade talking baby didn't make his Super Bowl debut until 2008, and he's been a fixture ever since. The baby who proclaims that online trading is so easy he can do it has been a hit year after year.
Oxygen's "I Am Baby" (2000)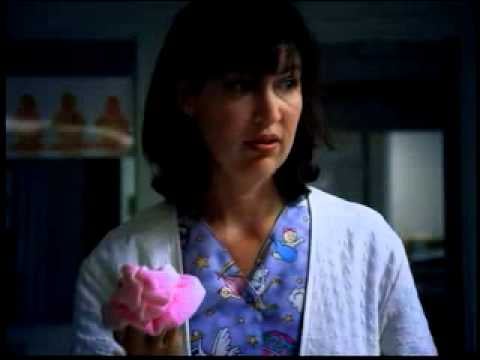 For the launch of the Oxygen channel in 2000, the women's network used Helen Reddy's feminist anthem "I Am Woman" with a backdrop of pink-clad newborns showing their solidarity.
Coca-Cola's "Mean Joe Greene" (1980)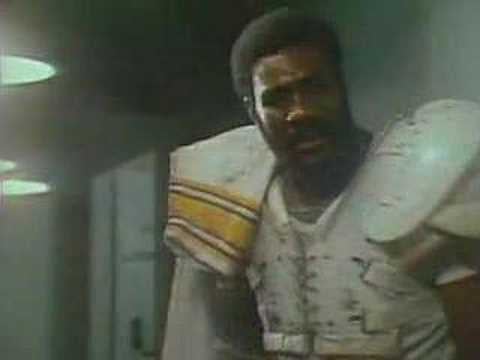 Perhaps the most popular Super Bowl commercial ever, in 1980, Mean Joe Greene was won over by a little boy willing to give up his bottle of Coca-Cola for the downtrodden Pittsburgh Steeler. You will be too.
Hyundai's "Don't Tell Mom" (2013)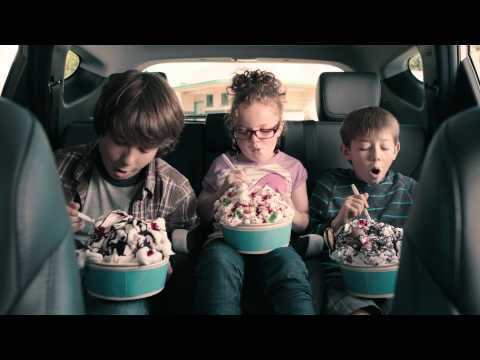 One of the most oft-repeated lines uttered by fathers everywhere is the basis for Hyundai's "Don't Tell Mom" commercial, featuring tots indulging in treats and activities that mom would never approve of if she was there!
Doritos's "Fashionista Daddy" (2013)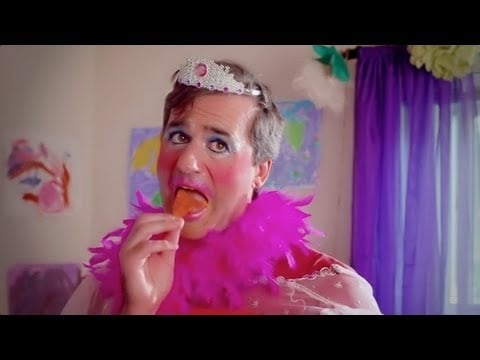 In this fan-created ad, a father is willing to don frilly clothes and daughter-applied makeup in order to eat his beloved chips. But it's when his friends get in on the action that the hilarity ensues.
Kia Sorento's "Space Babies" (2013)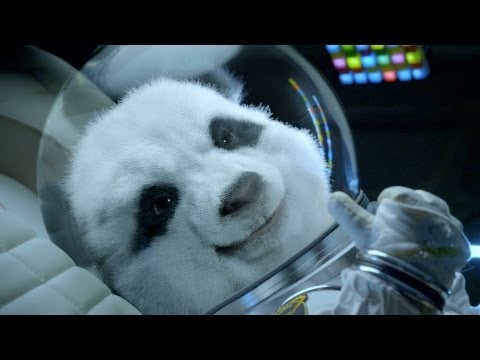 It's the question that every parent dreads — "Where do babies come from?" In Kia's 2013 Super Bowl ad, a dad concocts a far-fetched story about babies coming from outer space to avoid telling the truth.
Dove Men+Care's "Real Strength" (2015)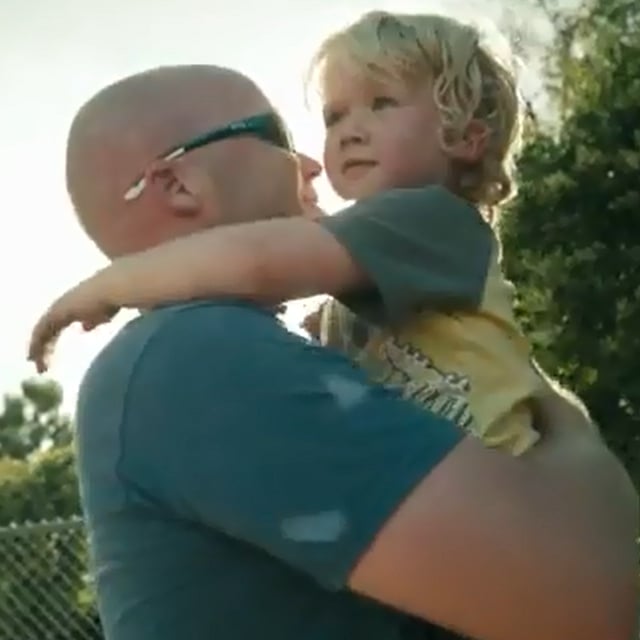 Dove Men+Care 2015 ad pulls right at our heartstrings. "Real Strength" is a montage of dads and their kids — ranging from toddlers to grown-ups — calling out to fathers. The ad, which features a voice-over by Mike Greenberg of ESPN's Mike & Mike, shows the softer side of fatherhood.
NFL's "Super Bowl Babies Choir" (2016)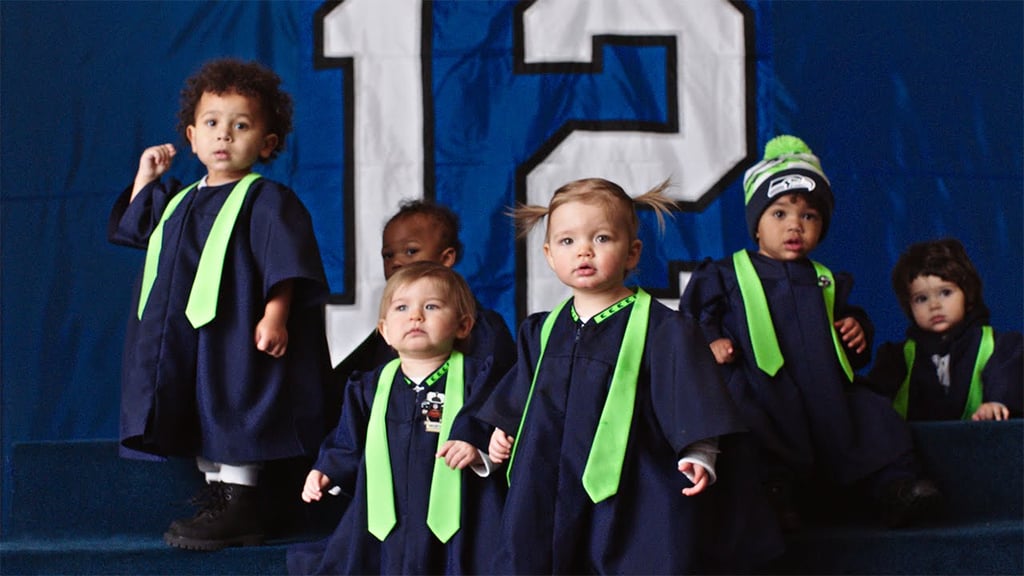 Yes, grown-ups often have sex when they're happy about something. Something like a promotion at work, a sunny day, or say, their favorite team winning the Super Bowl. Emotions run high during the big game, so it's natural for that enthusiasm to spill over to the bedroom, but we bet you never thought about what happens nine months later, did you?
"Super Bowl Babies Choir" is a parody of Seal's "Kiss From a Rose" that is scheduled to run at the end of the third quarter of the 2016 game. The ad features babies, kids, and adults (not to mention a cameo by Seal himself!) clad in the NFL jerseys of the team that is responsible for their birth nine months after Super Bowl victories. The first group of babies to appear on the screen are New York Giants fans, all born nine months after the team's 2008 win.
The adorable offspring croon, "What makes the Super Bowl so super? A day we adore. It is a day, so super, it's why we were born."
Nationwide's "Make Safe Happen" (2015)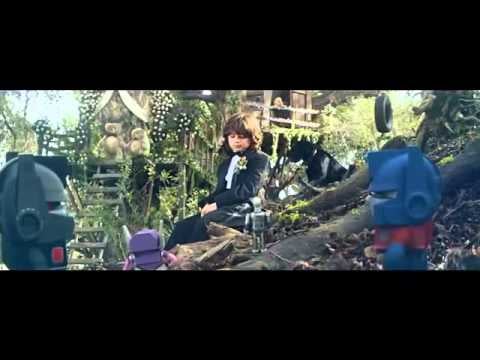 Perhaps one of the most shocking ads ever shown during a Super Bowl, Nationwide's "Make Safe Happen" ad had viewers reaching for the tissues in 2015. The insurance company's ad showed a little boy being kissed for the first time, flying through the air, and surfing giant waves, before taking a shocking turn when the boy says that he never experienced any of those things because he drowned in a bathtub. The screen then flashes a scary statistic, "The #1 cause of childhood deaths is preventable accidents." Outcry over the ad was so strong that the company was forced to make a statement about it [5] the day after it aired.
Microsoft's Braylon O'Neill Ad (2015)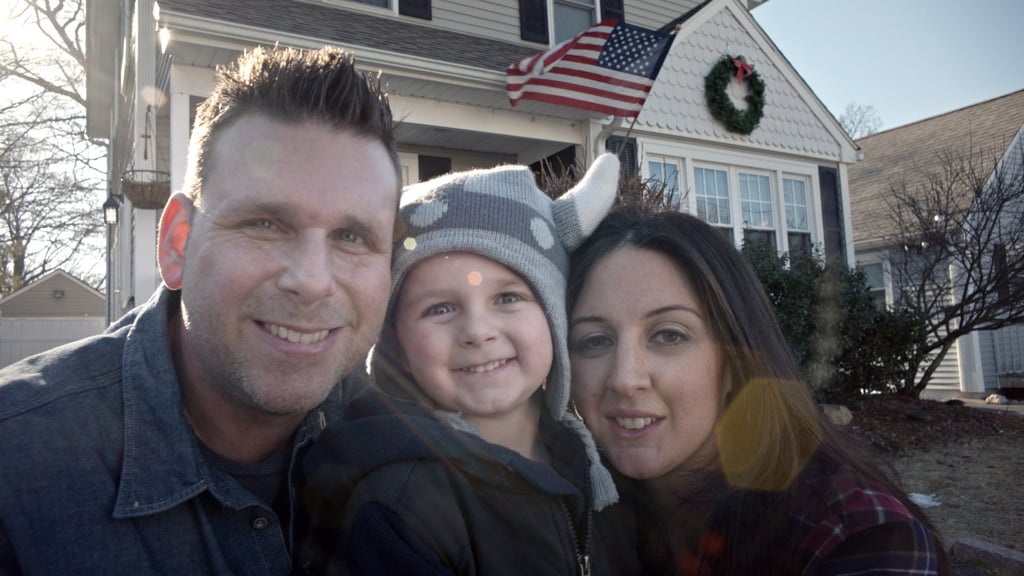 Microsoft featured 6-year-old Braylon O'Neill in a commercial that showcased how the boy, who was born without tibia and fibula bones in both of his legs, is running, jumping, golfing, and playing tennis, thanks to the technology created by Microsoft. Braylon wears prosthetic legs to compete in athletic activities, which, according to an emotional voice-over by Common, is part of Microsoft's goal of empowering "every individual and every organization to do more and achieve more."
Toyota's "My Bold Dad" (2015)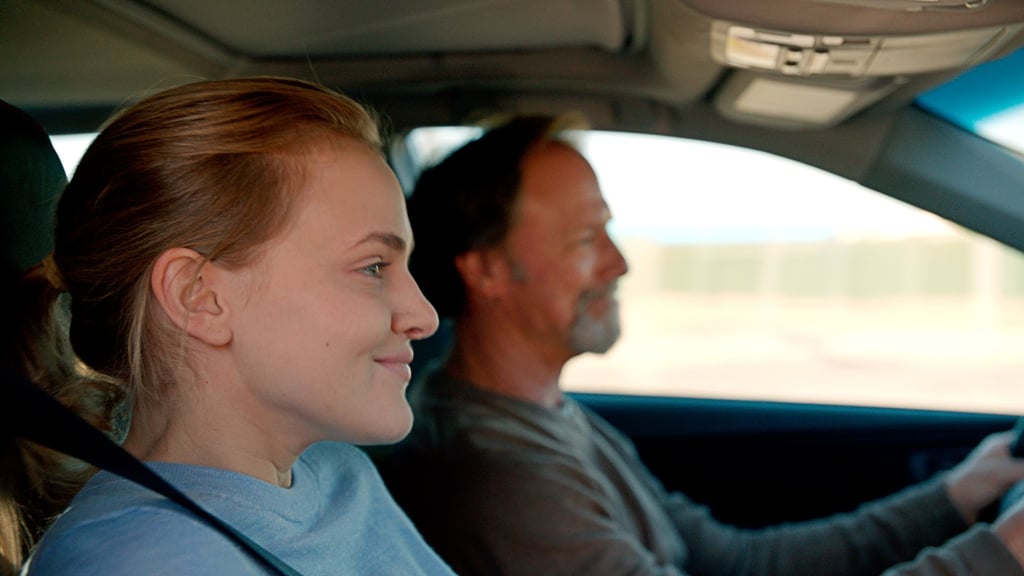 Toyota's dad-themed Super Bowl ad gave everyone the warm fuzzies (and left them with a few tears) in 2015. The ad shows a dad being there for his daughter through various events — standing up to a bully, picking her up from a party, asking her to dance when she sat alone, and ultimately dropping her off for her military deployment. It comes with the tagline, "Being a dad is a choice. One that will make a wonderful human being who will make their own choices someday."