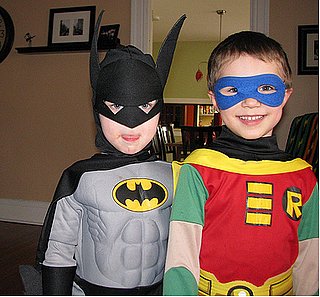 Da na na na na na BATMAN! Capes are a year-round
favorite dress up item for valiant youngsters
[1], but
Halloween
[2] presents the opportunity to go all out and let your little one show his super hero strength in full combat gear.
Whether your brave savior identifies with Batman [3], Superman [4], or someone in between [5], you can find super hero costumes at most superstores or make your own [6] with token colors.
Share a past pic of your wee one in their costume in our Sugarbabies group [7] in the LilSugar Community [8]! Your little darlings [9] could be featured on the site.


Source: Flickr User adjustafresh [10]